Even though I like to thrash just about 99% of the "make money online" courses I review on this website (because they deserve it), I do enjoy the day when I come across a course that I think will be beneficial to you.
Today is such a day and in this post, I want to share with you my Automated Income Machine course review from the Jumpcut Academy.
In this review, I will show you;
What you need to know about the Automated Income Machine course.
How to get started with it
What you need to know and do
Whether this course is a reliable source of information.
If you are just looking for a quick verdict on this on this course without having to read it all; then here you have it;
It's a great course and if you want to learn how to make money online, you can most definitely learn how to do that with Automated Income Machine.
However; it's not for everyone & I do think there are some things you should know before you jump into it.
So; if you want to learn more about it, I suggest you finish reading my Automated Income Machine course review first.
What is Jumpcut Academy?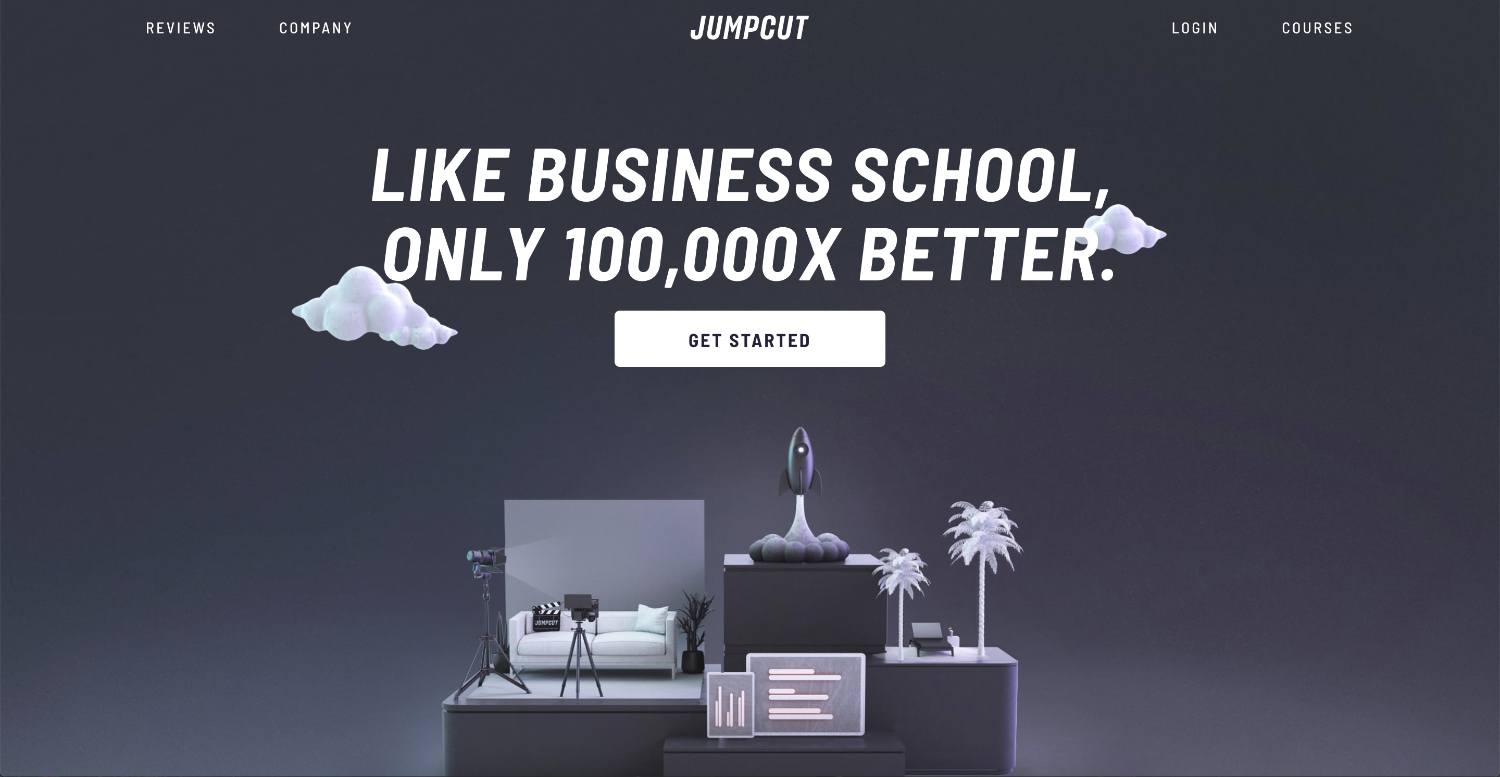 Jumpcut Academy is a new online school for aspiring entrepreneurs to teach them how they can go about creating a passive-income producing online business.
Of course, since you are interested in the Automated Income Machine course (which is one of the courses offered in the academy), I am assuming that you fit that description.
Who is behind the Jumpcut Academy?
This is pretty funny as I "know" the guys behind this training and I remember them from when I used to watch their videos on the Simple Pick Up channel.
Kong & Jesse (amongst others) are very much legit.

Their success and proof that they know what they are talking about is there to be seen and yes; using what they preach in this course, these guys have managed to become YouTube superstars and very successful online businessmen.
The reason I bring this up is that very often in this "make money online" space, people who come out with courses are sometimes very shady with no proof that what they are teaching works.
Without a shadow of a doubt, I can tell you that both Kong and Jesse are experts at using the internet to make money.
What Is The Automated Income Machine Course (AIM)?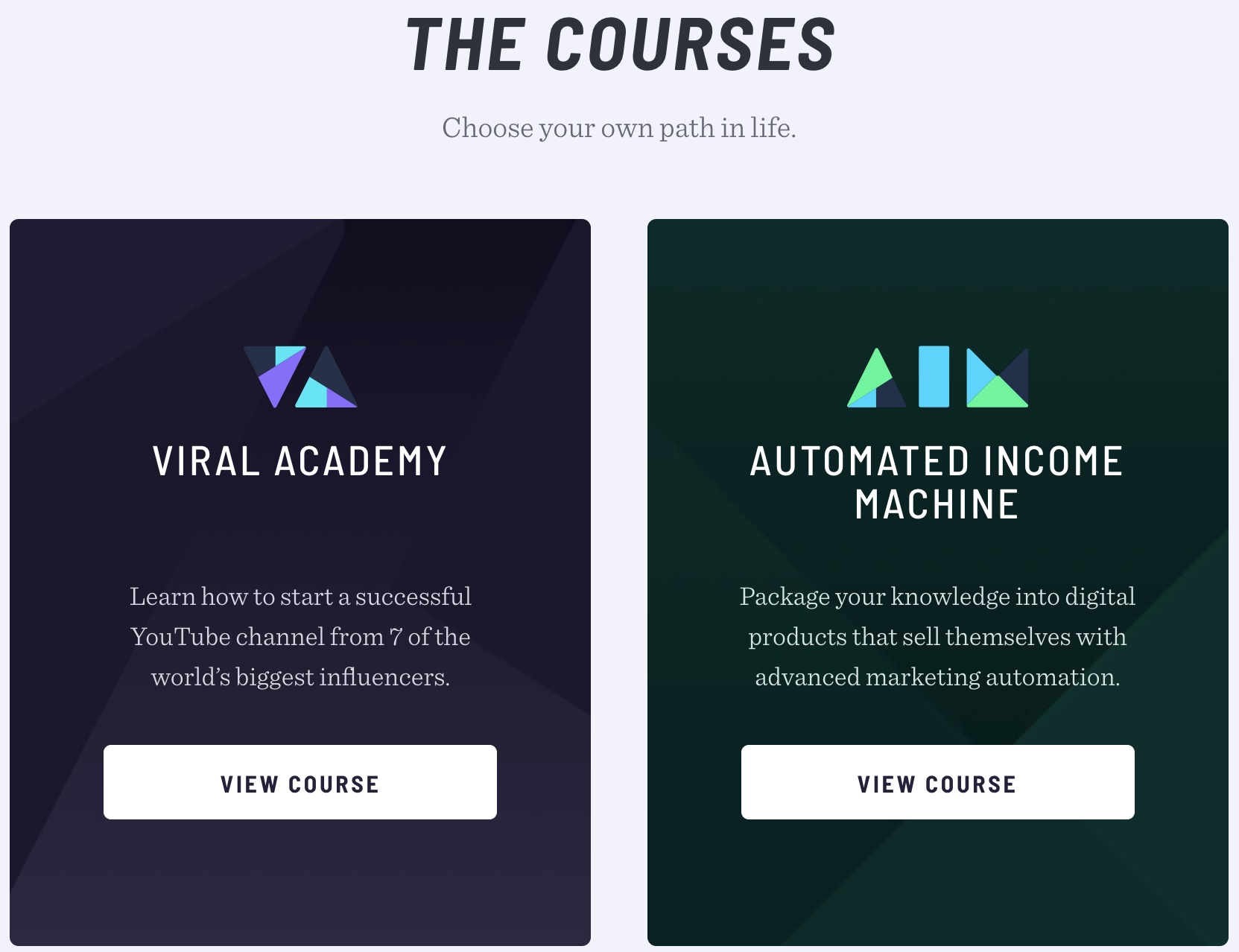 Right, let's now jump into this specific course.
Inside Jumpcut Academy, you will find two main training courses at the time of writing.
These are:
Viral Academy and
Automated Income Machine.
The Viral Academy is a course on how to create a viral YouTube channel (amongst other things), but it's not the scope of my review today.
To find out more about Viral Academy, check the linked review.
My focus for this review is the Automated Income Machine course that is a course that will show you how to use your online audience to sell them information products that they want.
Yes; this course is all about how to create an online information product and more specifically; how to sell it.
What Will You Be Learning In Automated Income Machine Course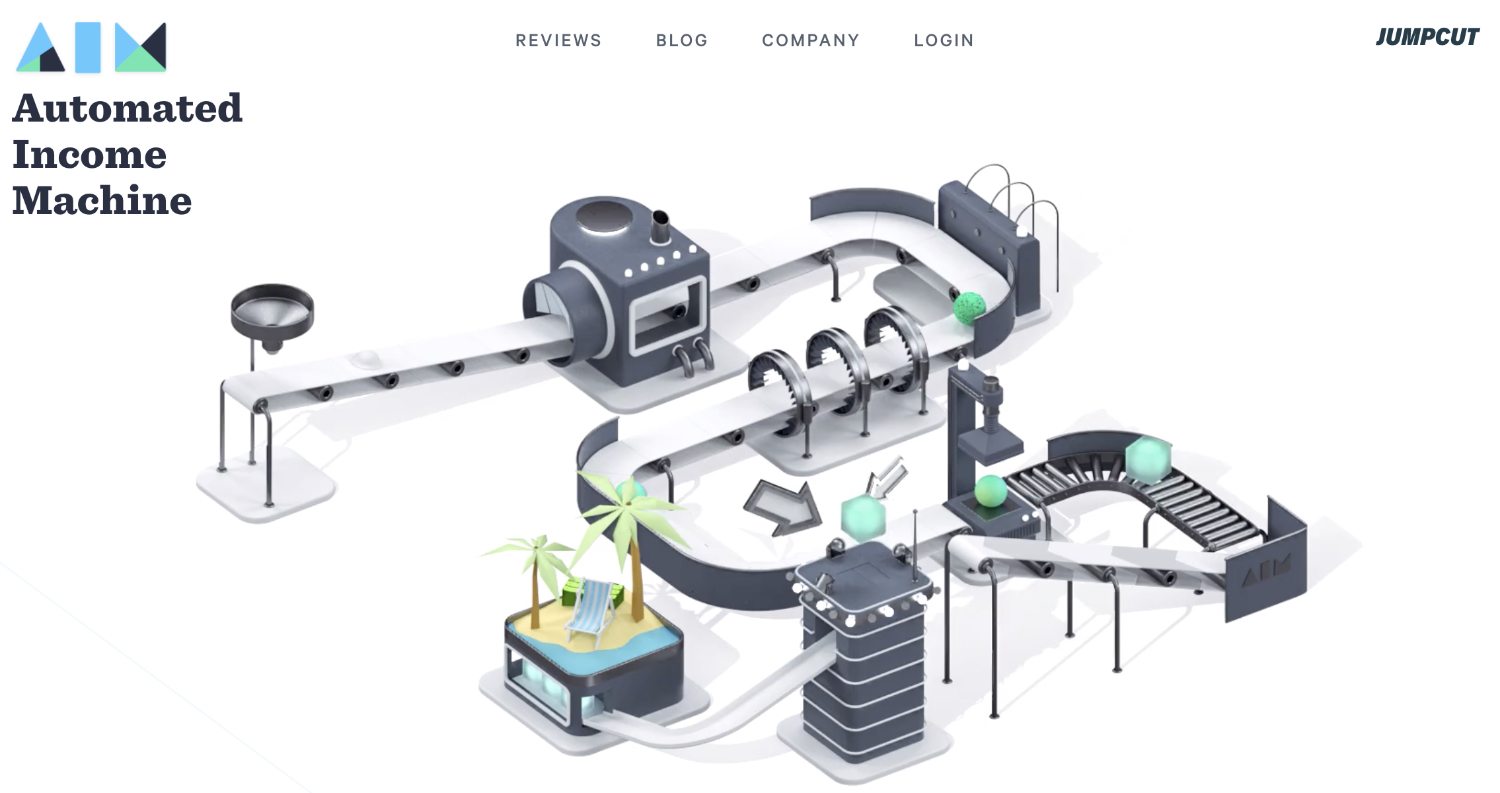 In the course you will be learning about;
How to find what you're good at (that most people need)
How to pick an audience that will buy from you
How to create content that attracts your target audience
How to create your info-product / course
How to sell it
How to scale it to maximum profits
and so forth.
If you want to get into this info-product boom that is blowing up everywhere, then the Automated Income Machine course is definitely something you should consider.
I too jumped on this and had recently created my own SEO course "Affiliate SEO Mastery" so I can tell you from my own experiences that yes;
there is money to be made selling your knowledge to other people.
Pros & Cons About Automated Income Machine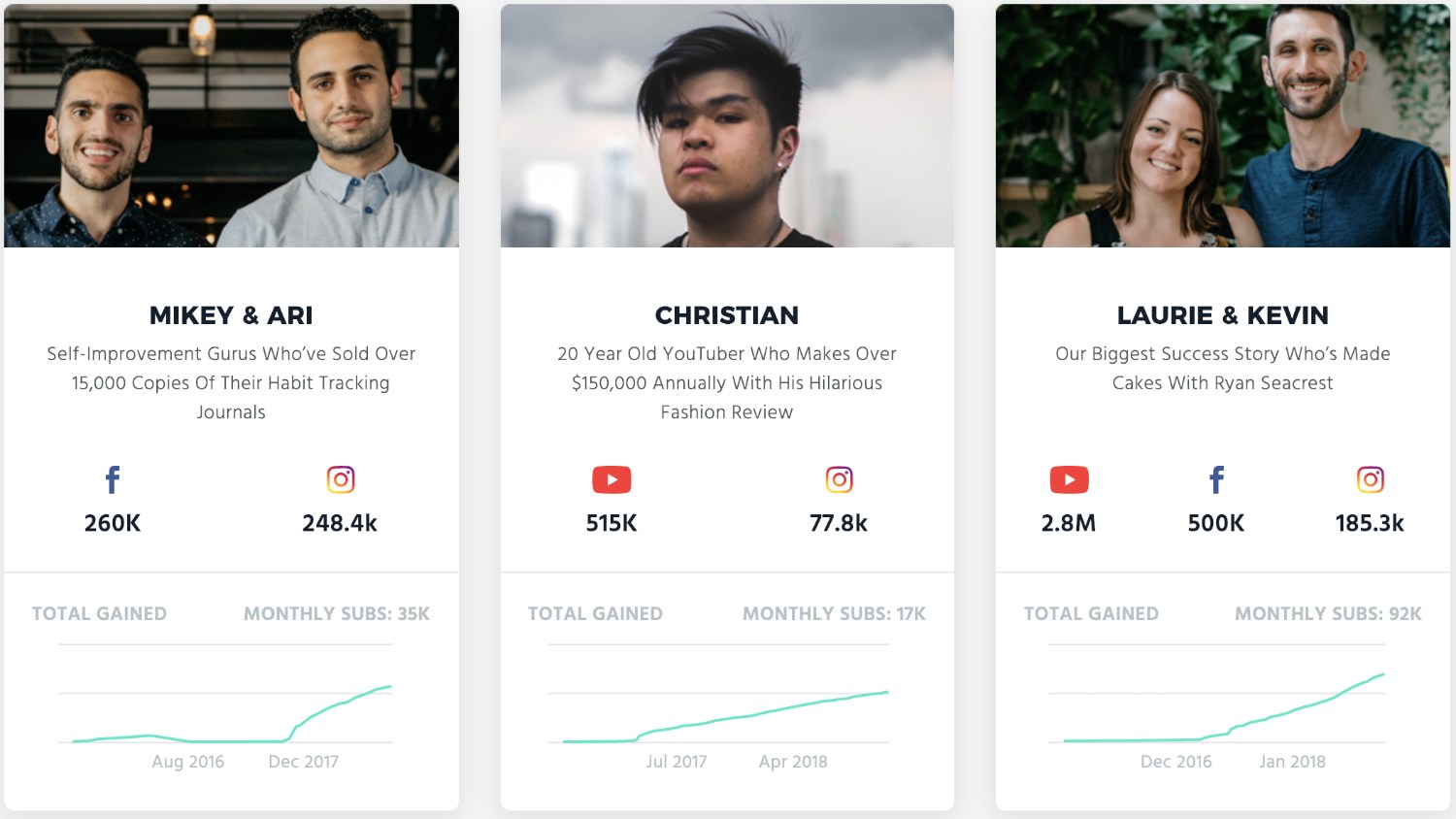 The Pros:
Very high-quality: The video training is very high-quality stuff. Contrary to other courses which have some guy using his pixelated webcam to share his "million dollar systems", this is a full-blown legit training course with beautiful visuals and videography.
Very beginner-friendly: Even though I would say that teaching people how to create an info-product might not be a good idea for beginners, this course really does keep the beginner in mind and makes sure you understand everything you need to know to make it happen.
Very up-to-date training: Another good thing I have to point out here is the fact that the training is very much "modern". I come across a lot of courses doing these reviews that are just rehashing old information into a new product (sometimes even with outdated information). You can rest assured the training inside Automated Income Machine is very much "fresh".
Very experienced and knowledgeable instructors: As I said, you cannot fault or doubt the expertise Kong and Jessa have in creating viral videos, building an audience and building an online business. I for one like to learn from people who have actually done it so thumbs up to these two gentlemen.
The Cons:
There's no issue that I have found with this course and/or the Academy backing it.
I've even spent some time haunting forums such as Reddit to see if I can find some negative complaints which I may have missed but so far I've found none.
The only issue I have however is the price of this course, which I will talk about next.
How Much Does The Course Cost?
Access to Jumpcut's Automates Income Machine course is a whopping $997 (or $197 per month for as long as you're a member).
I have to admit; this is pretty damn steep.
However – as I have said in this review – this course is incredibly detailed with top quality video training to teach you all you need to know about how to make money online with info-products.
The value of this course is pretty damn fair when you think about it, and even though I believe it's on the expensive side of things, it's a reasonable price point.
Of course, by purchasing into the course, you are also getting access to the entire Academy which also includes other courses such as:
Viral Academy
Growth Hacking Facebook
The Art of Vlogging and so forth.
You also have to remember that when you buy such a course online, you are not only buying up knowledge that can help you create a new life altogether but also you are buying back time.
I have no doubt that all the information you will learn from Automated Income Academy can be found online for free.
However; at Jumpcut Academy, you are going to get all that you need to know to make it work in one condensed package that yes; would likely help you succeed far quicker than just browsing online for free information.
NOTE: I am not an affiliate for Jumpcut Academy so I have no reason to fluff you up on this – it's just the facts.
Is The Automated Income Machine Course Worth It?
So, the close this off;
While yes I do think the course is expensive; it's most definitely worth it.
If you are really serious about making money with YouTube selling courses and knowledge to other people, then you will benefit greatly from this course.
You can even join here and get the first few lessons for free to figure out if the content is as good as I claim it is and to get yourself familiarised with what you can expect from Jumpcut Academy once you have made the jump to become a paying student.
Some Alternatives To The AIM Course
Ok – let's talk about some alternatives here just in case the price was a turn off for you and yes; there are online courses which are also as good as Automated Income Machine that does not cost ~$1,000 to get started.
One of my favorites is:
This is the same training course I have used to create my online "empire". This is also where I mentor all my students that want to do the same. The price for admission is free, but there are premium levels that would run you $49 per month (although I do have a special offer for you here).
eCom Elites is another training course that I have used with great success in my pursuit of building an online business using e-commerce. If you're into dropshipping, then take a look at eCom Elites as a possible alternative.
Last but not least – since Automated Income Machine is based on selling info products – I also have a guide that I did on how to make money selling online courses.
As I mentioned previously, I have also created my own course which I sell through my blog so I've learned a thing or two through my experiences.
Final Words
Thank you for reading my Automated Income Machine course review.
Big congratulations to the team at Jumpcut Academy for such a detailed and professional training course that they have provided.
Big thumbs up for me.
As I said; I highly recommend anyone wanting to get started in the info-business world this course as I do believe it's one of the best out there.
Let me know if you have any questions – I'll catch you next time.
Christian Lee.
Automated Income Machine Final Rating
Price

Features

Training

Value For Money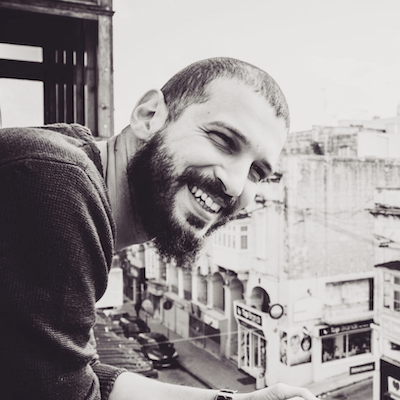 Since 2011, I've been learning how to make money online with affiliate marketing. This website is where I share everything I know and all I will learn along until I reach my next income goal of $30,000 p/month.