I've said it before and I will say it again; there's no better online business model to start than content marketing.
It spreads like wildfire
Relatively "cheap" to produce
"Quick" to make money.
Today I am doing my Bloggii review, a new training course that I just came across on the JVZoo marketplace that is getting a lot of hype and attention.
I heard a lot of good things about it already and thus it peaked my interest.
Want to know more about Bloggii and how to create a thriving online business using content marketing?
Keep reading this review to find out if Bloggii can get you there.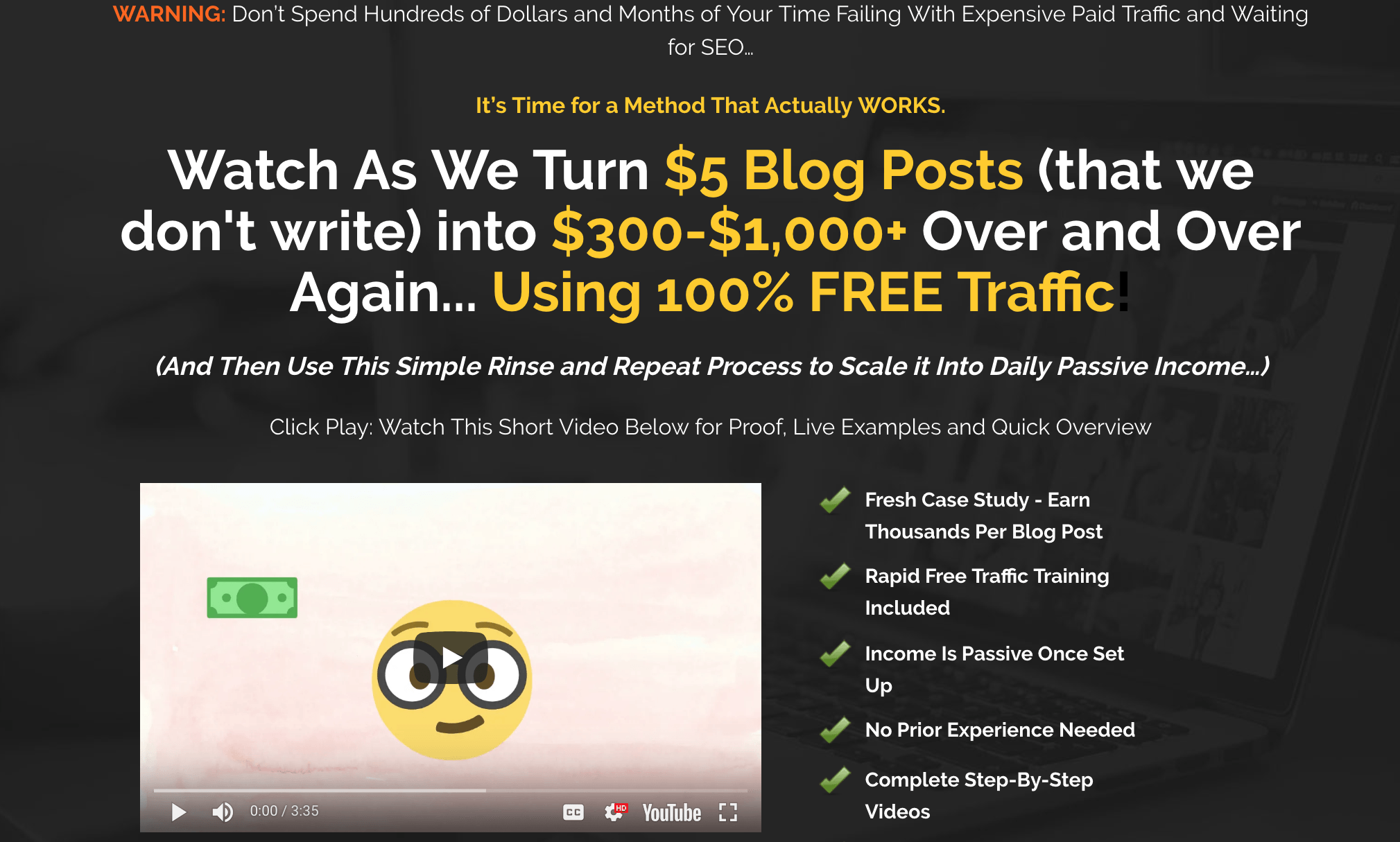 Course Name: Bloggii
Course Website: www.bloggii.com
Course Price: $13 (down from $37)
Course Final Rating: 3.75 / 5
What Is Bloggii?
Bloggii is a new training course that allegedly shows you how to turn $5 articles into $1,000+ paychecks with a free and simple traffic formula.
Sounds a bit too good to be true?
Well, it kinda is, but in theory; yes this method does work (and I am about to tell you exactly how to do it).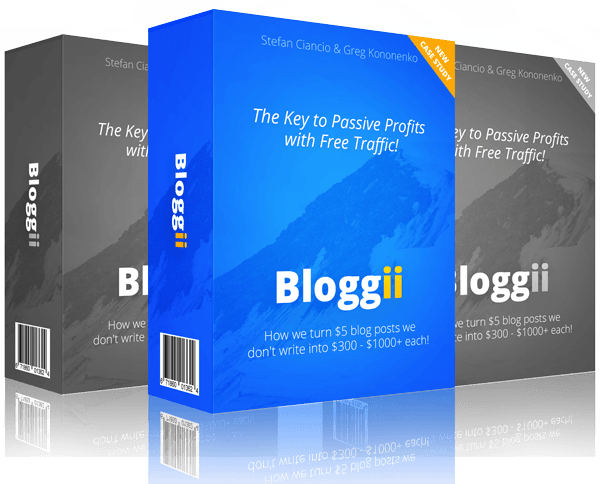 What Will You Learn In Bloggii?
Ok, the "formula" is simple.
Purchase blog posts (content) from freelancing sites such as Fiverr >> publish them on your website >> drive traffic to that website >> profit.
That's all you really need to make money and while it definitely sounds simple; it's not that simple.
There are plenty of ways you can drive traffic to a website, but the strategies taught in Bloggii encourage you to use Pinterest to drive traffic to your content which is a great idea and yes; definitely does work.
However, again; it's not as easy as it is made out to be.
Pinterest can work wonderfully well when it comes to driving traffic, but just like any other traffic source worth having, it does take a lot of time.
And by a lot I do mean; A LOT!
Eventually, it will pick up and you'll start building an audience but until that day comes; you're looking at a few months of hard the least.
There are some strategies in the course of how to get there quicker, both Stefan & Greg (Bloggii creators) have been proven to be quite the pros at marketing on Pinterest (their last course was all about Pinterest marketing).
So in a nutshell, that really is it:
Hire content writers for cheap.

Put the content on your website and then

Drive traffic to it through Pinterest.
But how do you make money from it?
Good question!
Can Bloggii Actually Make You Money?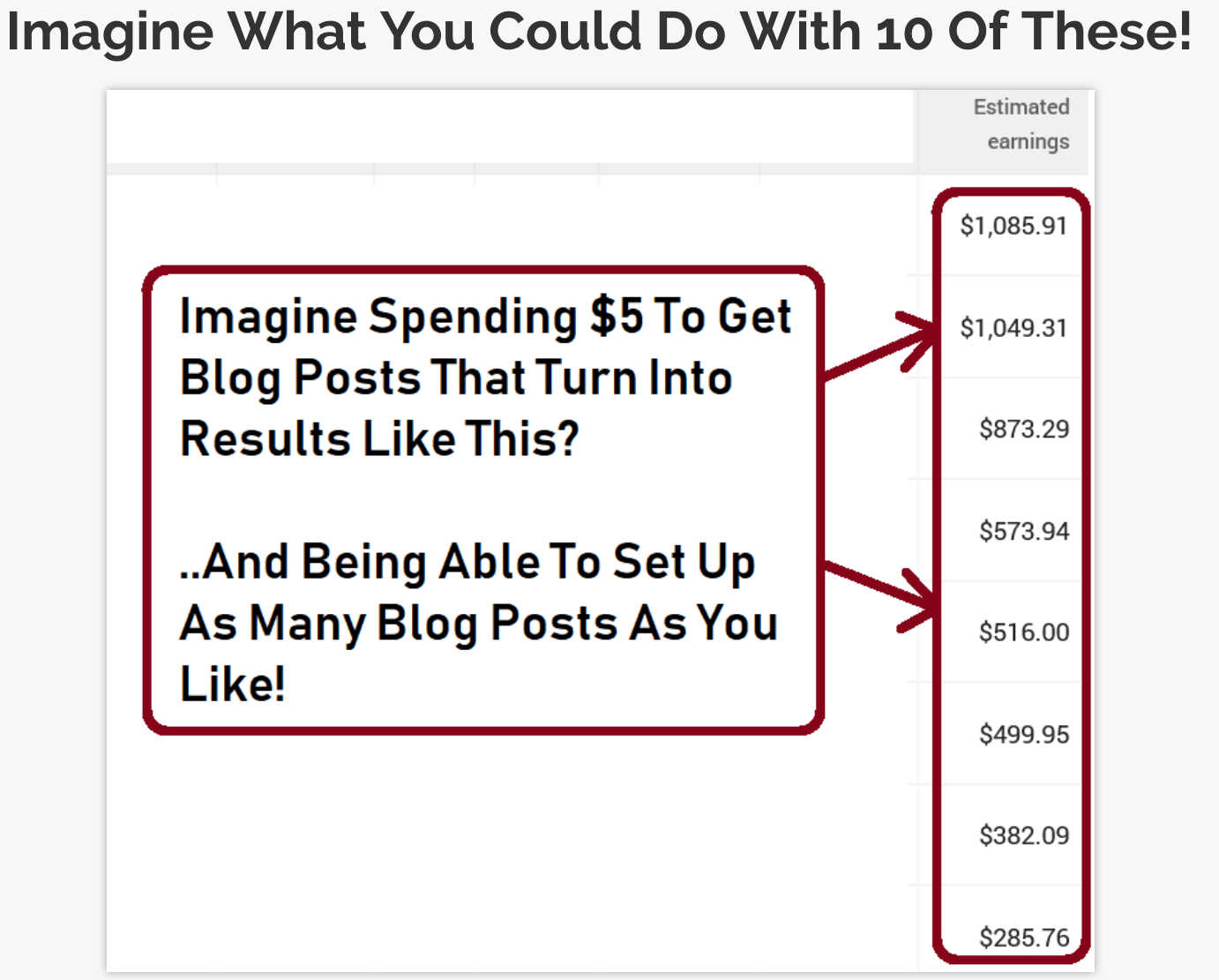 Bloggii itself cannot make you money, but it does show you how to get eyeballs on your content and visitors to your website.
Once you have the traffic; you are then free to monetize as you please.
Now I do have experience with using Pinterest as a marketing channel and I can tell you that yes; it's very possible to make money with Pinterest using the methods laid out in Bloggii.
How can you make money with Pinterest?
You have two options, both of which I like to use (one more than the other) and they are:
Adsense (Banner Ads)
Adsense is Google's ad platforms and it allows you to place ads on your website (typically in the content or in the sidebar) and when a visitor clicks on the banner, you get a few cents in "earnings".
This method works, but you are going to need an obscene amount of visitors to turn those few cents per click to $1000+ days as suggested in Bloggii.
While it's very possible, it's a long journey ahead.
There may be some better Adsense alternatives worth looking into that may pay more, but again; it's still won't be anything spectacular.
The other method to monetizing your traffic is of course – my own personal favorite:
Affiliate Marketing
This to me is the holy grail of the make money online business.
If you learn how to drive a specific audience to a specific offer, there is no way you would not be able to make money.
It's just impossible.
This is where you might have the best chance of monetizing the traffic you get from Pinterest and actually make the $1000+ per article as is suggested in Bloggii.
It will take work of course but I see affiliate marketing as the best option there is and I would recommend you try it out over banner ads, especially when you don't have a lot of traffic.
Adsense alone is not going to get you far but with affiliate marketing, even if you find an offer that pays you $50 a sale, you only need a handful of those per month to start making some noticeable income.
A handful of clicks on your Adsense banners? Probably won't get you past $1 max.
See the difference?
Do I Recommend Bloggii?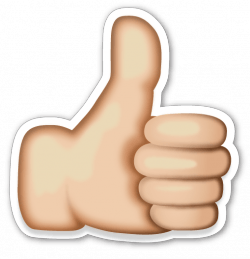 Actually, I do – thumbs up!
This content marketing approach to making money online has been around for quite some time, and I'm sure it will be around for a long time too.
The lessons you will learn will be beneficial to you in the long run as well so even if you never actually end up making any money with Bloggii, at least you would have learned some skills that you can apply to other online business models.
How Much Does Bloggii Cost?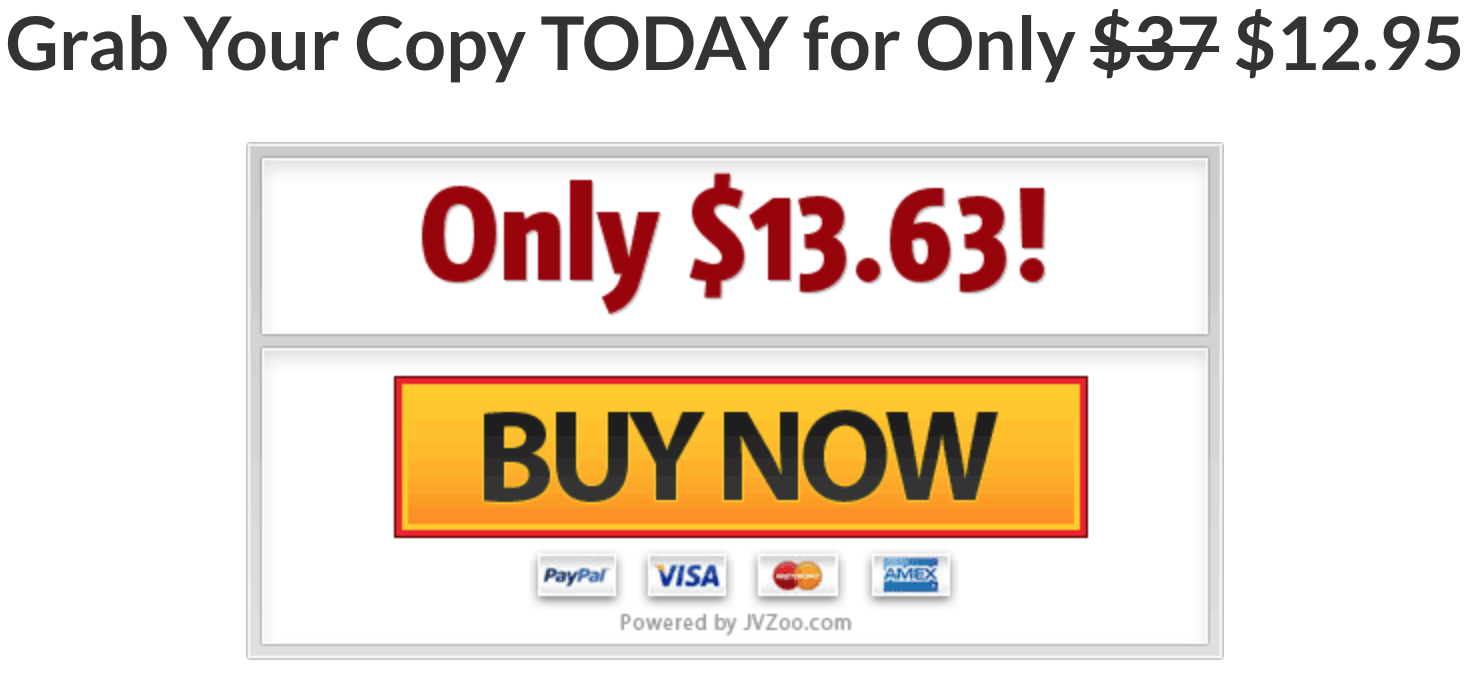 As of right now, the entire Bloggii course is selling for $13.63 but it's said to be going up to $37 very soon (tbh; I'm not sure if this urgency is real or fake).
Whatever price point it is; I will still claim it's a worthwhile investment because even if you did pay $37; you'd still be getting your money's worth thanks to the lessons provided in there.
Any Better Alternatives?
While I do like Bloggii, (unfortunately) I can tell you of plenty of other courses that you can look into.
Not too long ago I published this killer online business course round-up list that ranks all the courses I have ever tried and reviewed so you can check that out if later but once you're here, I might as well tell you about my long-standing #1 recommended course.
Introducing Wealthy Affiliate:
Wealthy Affiliate is an all-around platform that teaches you the skilful art of affiliate marketing.
However, instead of using Pinterest, the way you get traffic is through SEO, i.e., search engine optimization.
I have built my business based off what Wealthy Affiliate has taught me so I can already tell you that this course and all that is revealed there works, but I am sure that my testimony is not convincing enough for you.
That is why I have an in-depth Wealthy Affiliate review here which you can read for yourself to find out more about it and what exactly you'll be getting.
Final Words
Thank you for reading my Bloggii review. It's been a pleasure to finally come across an online business course that teaches you actual methods of how to make money rather than fluffy, empty and over-hyped promises.
If you'd like to check out Bloggii for yourself, you can do so here >>
If you have any questions about affiliate marketing, SEO, Pinterest or Bloggii, be sure to leave them down in the comment section.
(Right below I'd also leave you with some of Bloggii's FAQs which were taken from their sales page).
As a thank-you note, I'll also leave you with a few of my most favorite "Pinterest" articles:
Talk soon.
Christian Lee.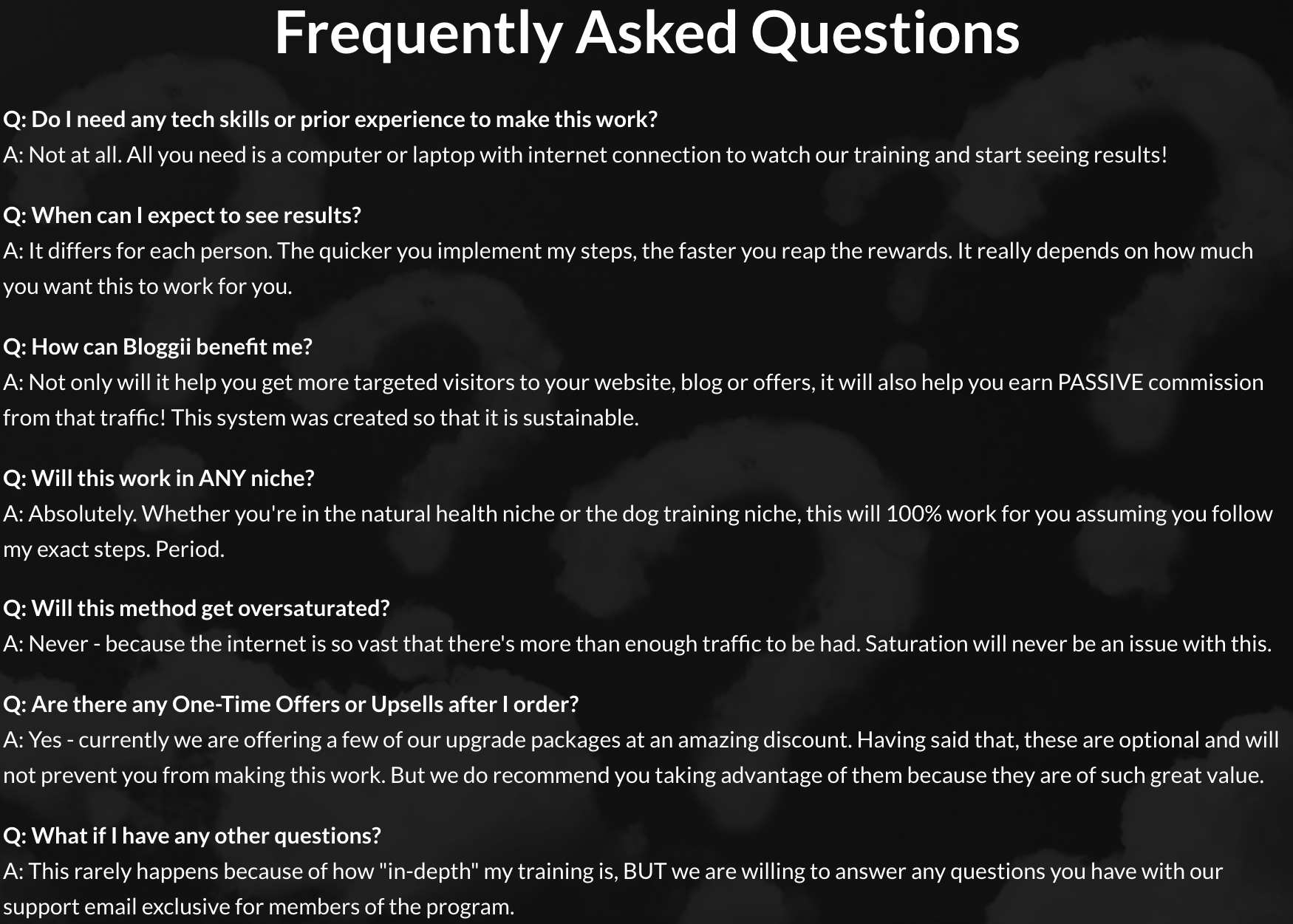 Bloggii Final Rating
Price

Features

Training

Value For Money