On a scale from 1 to "I need to save up to be poor".
How broke would you say you are?
Today, I am going to share with you a few thoughts (+ some tips & tricks) on how to make money with affiliate marketing, even if you are broke.
I've written extensively about affiliate marketing already so I won't be going through all the finer details today, but don't worry;
I will link you to some of my other more in-depth guides (when necessary).
Before we start, I must say that while YES, you can start making money with affiliate marketing literally with $0, it's always better to have a bit of cash as start-up capital.
How much?
$100 can fund your entire business for a year (and still have money left over) but again;
I will be showing you how to get started with $0.
One other thing I want to add is that you likely won't be making any money for a few months, and that's because an affiliate marketing business takes time to start producing an income;
This is why if you're really at $0 (or close to it), it's best to stop reading and go find a job.
However; down below I will share with you a few ways you can start making money from today so stay tuned for that too.
If you're interested in getting a piece of the online moolah pie, keep reading as this was created with you in mind.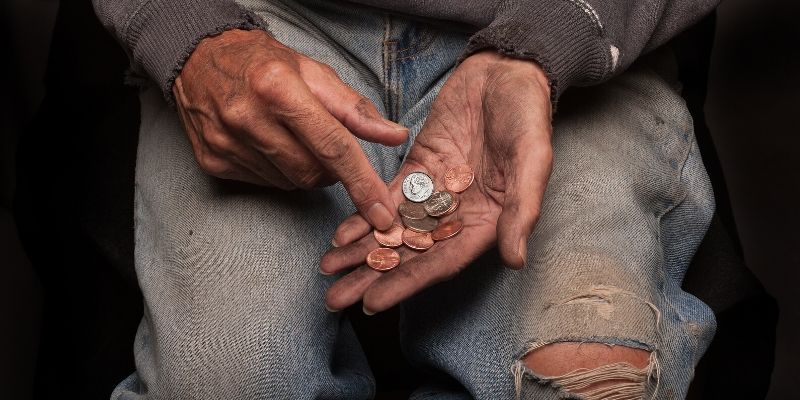 NB:
Want to see how I make money with affiliate marketing? My new book reveals my entire process, including my 4-step approach to building affiliate websites.
CLICK HERE to download my book for free
.
What Is Affiliate Marketing?
Although it's overly hyped and sold as something complicated;
Affiliate marketing is quite simple.
(note I didn't say it's easy)!
What you need to do if you want to make money with this business model is:
Find a product you want to sell
Find an audience to sell it to
Show them why they need to buy it
Pocket a small (or big) commission when they do.
That is all it is, and the 4th step is just a natural by-product of the first 3.
In this broke man's guide to affiliate marketing;
I am going to show you how to do all 3, with as little as money as possible, in the least amount of time!
How Do You Make Money With Affiliate Marketing?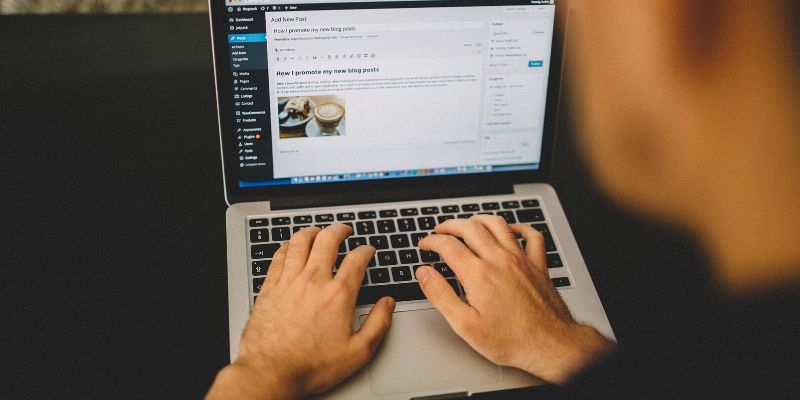 To make money, you need to have 3 things.
A website, traffic to that website, a product to sell.
Here's how you get each one;
How To Start An Affiliate Marketing Website
Starting a website is easy, and cheap as well.
You can start with a basic web-hosting plan (and get a free domain) from BlueHost – or;
You can use the Wealthy Affiliate SiteRubix platform.
You will get a fully-functional WordPress website just as you would from BlueHost, the only difference being that you'll have a .siterubix extension to your domain.
Once you start making money with your website,m you can then easily transfer everything to your very own domain.
How To Get Traffic To Your Affiliate Website
Once you have a website, you are obviously going to need to get people to visit your website so they can buy what you are selling.
There's an expensive way to do this (using paid ads) and then there's the free way to do it, which is SEO.
SEO (search engine optimization) is 100% free and anyone can rank in Google.
All you would need to do is publish content on your website, and with time (and with a lot of content), you will get found by Google and you will rank on their website.
When someone types in a keyword related to your content, Google will then display your website to them and that is how you will be getting traffic.
Yes, this is a slow process (it takes about 6 months for you to start seeing some real results), but it's doable and you can do it all for free.
I explain more about how to get started with SEO here, but don't worry;
Down below I also have a free training course prepared for you that will show you how to do this in a step-by-step day-by-day manner.
Stay tuned.
How To Find Products To Sell On Your Website
Your final step (after you've built your website and you're now getting traffic) then the next step is to finally start making money.
You do this, by joining affiliate programs that offer what you want to sell.
For example, if you have a travel-themed website, you may want to look at some travel affiliate programs for possible partnerships.
This may sound complicated, but trust me; it's not.
(Again, all will be explained in the video course I have prepared for you below).
How Much Money Do You Need To Start Affiliate Marketing?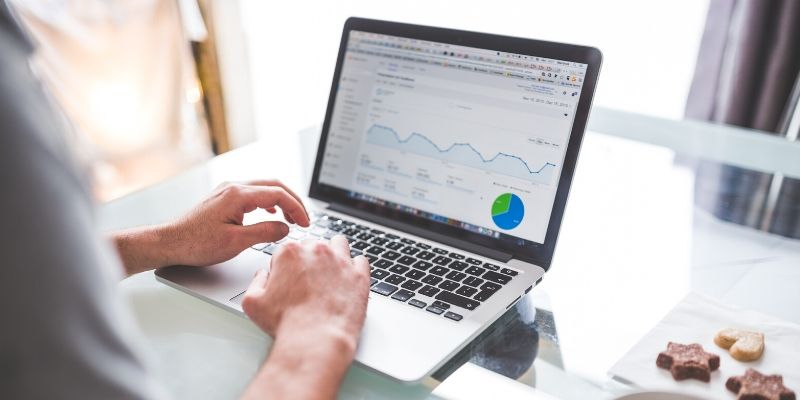 In case you haven't noticed, the above cost of everything we've been talking about comes to just $15 for your own domain name + $60 or so in hosting for that website which will keep it up and running and making money.
To keep things simple, all you need to get started is $100 and you will still have some change to play with.
However, you can get started for free, without even buying a domain name or hosting using the SiteRubix platform.
This gives you a .siterubix.com domain extension which may not be the best idea for "branding purpose" but it's enough to get you going and it's enough to start earning you some money.
One thing you need to promise me you'd do though is to switch from Siterubix to your own website when you can afford it.
It's very easy to do and you'll be glad you did.
Can You Make Money Quickly With Affiliate?
Now, since you're broke, I'm assuming you want to make money today rather than tomorrow.
Well, this is where I have to break your heart a little bit.
On average, and you can see this inside my "profitable niche site case study" I've been running;
It takes about 6-8 months before you start seeing the true potential of your affiliate website.
Which means; you are going to need to have some patience with it.
The reason it takes so long is that you are going to need to get Google to trust your website enough for them to want to list you on their first page for your target keywords.
This takes time, but don't worry;
You are still bound to make some money before that (it just won't be enough for you to go from rags to riches quite so soon).
NB: If all the talk of "ranking in Google" and "target keywords" sound confusing, don't worry as I also have a 100% free affiliate marketing course ready for you down below.
Is There A Way To Learn Affiliate Marketing For Free?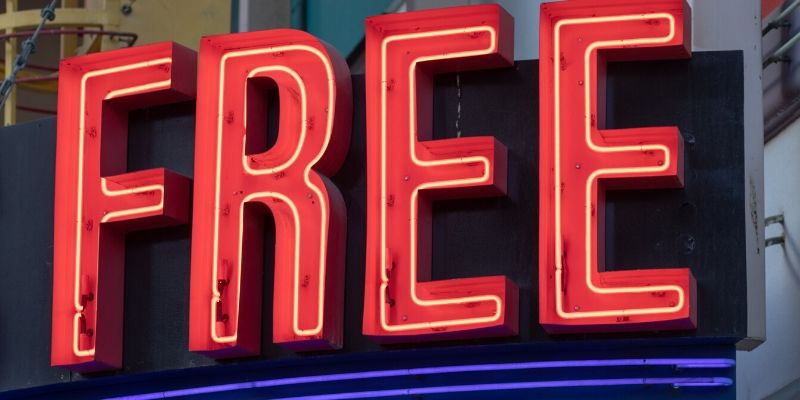 Yes, there is.
& luckily for you;
It also happens to be hands-down the best affiliate marketing training course you can get.
I'm talking about none other than Wealthy Affiliate.
Wealthy Affiliate is where I learned how to make money online and ever since I joined in the summer of 2012, I have been with them all along while building a full-time affiliate marketing business.
The best thing about Wealthy Affiliate is that they offer the first 10 lessons of their 40+ lessons deep course, for free.
With the first 10 lessons (+ access to the entire community) you will have learned:
What it takes to make money with affiliate marketing
How to find your niche
How to build a simple website
How to get your website Google-ready
How to get traffic to your website
How to find an affiliate product to promote
and much more