As I do more and more product reviews here, it's very rare to come across a product that gets me excited to review.
Most of them are just over-hyped sales pitches with boring intros with paid actors and a lot of blah blah without actually saying what the product is and what it can do for you.
I'm sure you've experienced these types of products before right? If not; good for you. Try to keep it that way.
When I came across Fizzle, however, it was a breath of fresh air as finally, I have found a product that sounds like it's worth my time.
So I've hopped over to the sales page (which btw has no fluff or BS talk), purchased the product and jumped into it with a big smile on my face.
I'm glad to report that Fizzle.co is an amazing product that I enjoyed using and learning from.
In this Fizzle.co review, I have for you today, you are going to find out what you need to know about this program and why I think you should check it out.
If you are here to get a final opinion on it, then I say yes: go get "Fizzled".
If however you never heard about Fizzle or you've heard about it but want to know more, then continue reading my review, it will give you an inside look at how Fizzle.co works.
Sounds good? Let's do it!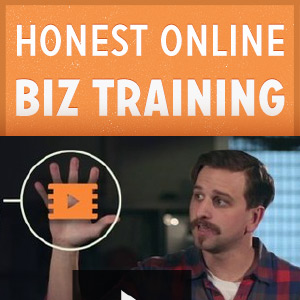 What Is Fizzle?
Fizzle is an online training platform that will teach you how to create a business online that you will be able to work full time from home.
It's all laid out in "bite-size" videos that will take you an average of 2-10 mins to watch and understand.
I've come across products that "tried" to explain the whole process of starting an internet business with just short videos but none of the products I've tried yet have achieved its goals.
Fizzle does it perfectly and the more I see their videos, the more I can see that I really like this product.
What Can Fizzle Teach You?
As I've said before; Fizzle.co will teach you how to create a thriving online business that you can run on your own time and make good money with it.
The whole training process, or the "roadmap" as they call it is divided into these 3 main phases, which are:
Phase 1: Creating A Solid Business Idea
This is where you want to start if you are just stepping into this "online marketing world", it will teach you all you need to know about:
how to come up with an idea for your business,
how to plan it and
how to set it up for success.
Awesome and perfect for beginners!
Phase 2: Getting Traction For Your Online Business & Making Money
Now that you've made a clear plan for what you want your business to be about, it is time to actually start your business, and that is what phase 2 is all about.
Here you will learn how to start your website, lay out a perfect plan for it, create your products and how to launch it successfully.
Phase 3: How To Build Up Your Thriving Business
Now that you have your business all set up and making money, it is time for you to scale that business up to new heights and new success.
That is what phase 3 is all about and it is my favorite phase in all of the Fizzle Course.
This is a bit more advanced but if you are starting new, but if you do all the lessons and tasks in the first 2 phases, phase 3 is going to be a breeze.
Just stay on course, follow the roadmap and make it happen. There's more than enough information on Fizzle to help you achieve your goals.
An Inside Look Into Fizzle
Here are some images from inside the members are so you will know what you can expect to see when joining:
The Dashboard Page:
The Courses Tab:
The Forum: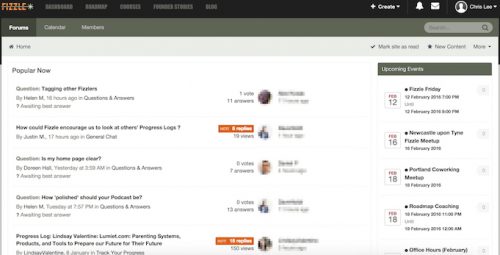 The "Roadmap":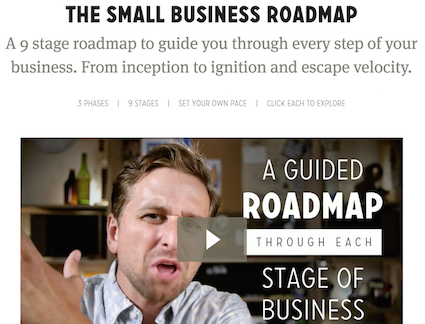 Things I Like About Fizzle.co
Very Charismatic Co-Founders
The 3 co-founders of Fizzle are very cool, awesome guys that seem to know exactly what they are doing. They are experienced online marketers and watching them interact on the training videos is entertaining and often times; very funny.
A huge thumbs up to; Barrett Brooks, Chase Reeves, Corbett Barr.
Very Well Laid Out
All the training is mapped out nicely and it is very easy to follow.
As a new member, you are encouraged to follow the "roadmap" that will walk you through all the 3 phases I've told you about.
But that is not it, there are plenty more courses and tutorials you can search for just by typing in a question or a keyword
Courses That Compliment The Main Training
In Fizzle, apart from the main training they offer, there are countless other "sideline" courses you can take.
I really liked the course titled "Affiliate Marketing The Smart Way", hosted by no other than Patt Flynn, the man behind Smart Passive Income.
No Upsells
Like my #1 rated product, there are no upsells tied into Fizzle.co which is amazing.
I really dislike buying some product then being "guilted" into buying more and more. Fizzle.co doesn't offer 1 upsell, you get a free membership trial then a monthly fee.
That is it; no hidden costs no extra fees, no nothing
Emphasis On Hard Work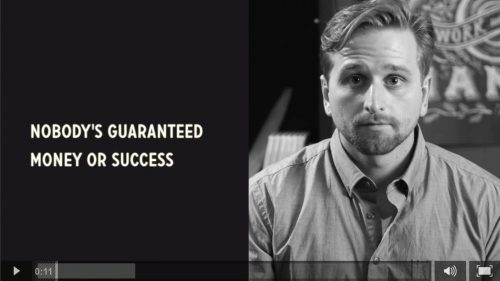 Do you know those products that promise you 3 figures in 3 days? Well, this isn't anything like that.
As a matter of fact, from the get-go, the Fizzle co-founders tell you that this is not a get rich quick scheme and it really isn't.
Hard work is involved in running an online business and you will have to invest a lot of time and effort before you make money, but if you follow their training; I am sure you will.
Their Pricing Model
I love their pricing model, it's clean and ethical and it's an amazing offer. I will go into more details about pricing down below.
Mobile Optimized Training
All the training in the Fizzle.co members area is mobile optimized meaning you can watch the video tutorials on the road wherever you are.
FYI: You would still need to own a computer though for you to apply the lessons in the training and run your business.
Training Is Legit 
The training is fresh, recently updated and straight to the point which is great.
As I've said, they also deliver their training in bite-sized videos meaning you do not have to sit through hours of content in order to learn something.
As they said it perfectly clear in their "welcome video" there really isn't a lot that you need to know to get started, it's just a few simple steps and you are on your way.
Fizzle takes all the complications, guesswork and brain-numbing content out of the way and delivers exactly what you need.
Things I Didn't Like About Fizzle
Honestly, there is not one thing that I disliked about Fizzle.co, and that is very rare.
Fizzle is built by professionals and it is one amazing product that I think every aspiring online entrepreneur should try out.
Who Is Fizzle.co For? Who Can Benefit The Most From It?
Fizzle is for anybody that is looking to build an online business that they can rely on to make a full-time income online and live as they please. (I know this sounds cheesy, but yes having your own online business does let you take back control of your life)
Fizzle is for the beginner that has no idea, the intermediate that has a business already but it's not making the needed income and also the experienced blogger/home business owner that wants to take their business to the next level with more sales and more customers.
Fizzle is for everyone, I can guarantee that whatever level you're in, you're going to find the content inside Fizzle extremely valuable.
How Much Does Fizzle.co Cost?
Fizzle has 3 types of memberships:
Free 2-week trial
Which is awesome and very, very cool of them to offer such a great service for free for 2 weeks.
A monthly fee of $35
This is very well worth the price, the $35 you'll pay will be well worth it when you actually have your business up and running make money.
Annual membership of $315
If you opt for the yearly premium membership, you will be getting a $105 discount, which means that as a yearly member you pay for 9 months and get 3 free.
Also very, very cool.
Do I Recommend Fizzle.co?
Yes, definitely. There is no reason as to why you should not try out Fizzle especially when it's available to try for free.
I really like the guys behind it, I like their training, I like their website and most of all I like their smart, ethical and impressive way they do business online.
I look forward to sticking around with Fizzle for the time being as even after doing online business for 4 years now, I just know there is something to be learned in there.
How Does It Compare To My #1 Rated Product?
My number #1 rated product on this site is Wealthy Affiliate.
It's what I know what has worked for me and what I know for sure, can make anybody successful.
The training on WA and Fizzle is basically along the same lines.
Both follow a step by step system which I really like and both have an incredible amount of up to date content that can help anybody learn.
The only difference between these 2 programs is the pricing method, Fizzle is a bit cheaper.
Fizzle.co is $35 per month.
Wealthy Affiliate is $47 per month.
However; along with the training you also get a lot more value from Wealthy Affiliate:
You can build websites for free,
You get free hosting which costs $12 p/month outside WA,
You get a free keyword tool,
And you also get to go to Las Vegas if you become an affiliate!
You can also stay a free member inside WA for as long as you wish. At Fizzle you only get 2 weeks for free.
I can't pick between the 2 though so I'm going to let you make that decision for yourself and for what you want to learn and achieve.
Here is a comparison chart of Wealthy Affiliate vs Fizzle:
Final Words
Thank you very much for reading my Fizzle.co review. I'm glad to say that this is now also one of my I'm glad to say that this is now also one of my favorite products on here and you will be hearing about it more in the near future.
If you have any questions about Fizzle or you're an existing (or past) member, drop me a comment down below: I'd like to hear your thoughts about it.
Till next time. Happy learning and happy earning.