There are three types of affiliate marketers:
Those who try (and fail)
Those who make money and
Those who make millions of dollars in affiliate commissions every year.
Today, I want to share with you 10 high-level affiliate marketing strategies and techniques I've been researching in my hopes of making it to the third type of affiliate marketers, and that is;
The "millionaire affiliate marketers" group.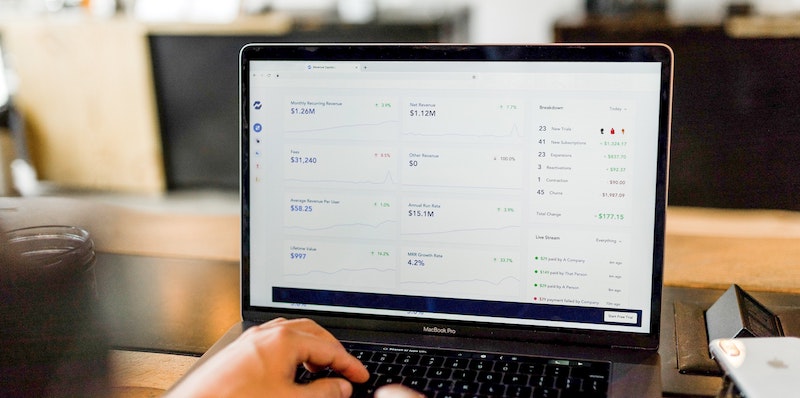 If you're just starting out, this may not be for you (in which case you'd be better off seeing my getting started guide) but if, like me, you're stuck in the second group of affiliate marketers, the following may help you see how you can improve and grow your affiliate marketing business.
Let's get started…
Learning Copywriting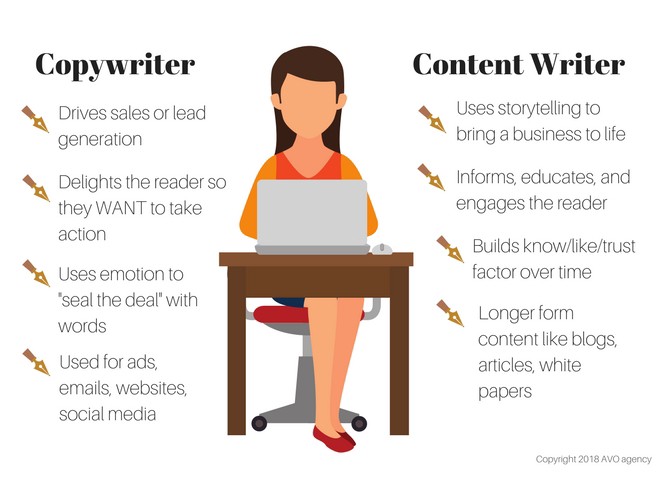 I don't know why, but I've spent 4 years out of my 7 years in affiliate marketing not realizing how important copywriting is in making money online.
Now to be confused with content writing (or worse: copyrighting), copywriting is the art of "selling with words" which of course; as an affiliate marketer – is what you need to be doing to make money.
If you want to have a fighting chance of making money with affiliate marketing, do your future self a favor and learn copywriting!
The good news about copywriting is that you do not need to be an expert; you just need to understand a bit of human psychology and what makes customers want to buy from you.
It was only after realizing this and actually putting effort into learning copywriting that I started making the big bucks online that eventually led me to a full-time income with my business.
Here are 5 effective copywriting tactics for affiliate marketers, and I would also recommend you check out Tej Dosa' 6-Figure Promotions course while you're at it too.
Long, in-Depth Content
High-level affiliate marketers know that these days, you need to go deep with your content.
Long gone are the days when you can write a 400-word blog post and wake up the next day to a pocket full of commissions.
Today, Google prefers content that goes deep so the smart, high-level affiliate marketer makes sure that the content they produce is as great as it can be.
Of course, this is truer if you are competing against huge established websites in a competitive niche.
In his content-marketing case study, where he analyzed over 900 million searches, Backlinko discovered that the best length for a blog post is at about ~2000 words.
2000 words should be enough to get your point across without it becoming too boring to continue reading.
Boredom = less conversions.
Remember that.
Apart from that, if you want to get smart about ranking your affiliate website, also start looking at keyword-relevance.
Is your content answering the need for the reader, or are you just publishing what you think the customer wants?
Google obviously wants to deliver relevant results, so they would look for websites who can answer the specific keyword in the most-relevant way.
You can learn more about keyword relevance here.
A Simple, Easy-to-Use Website
I do a lot of research into successful affiliate websites (and I do mean A LOT).
One thing that is clear is that the best affiliate websites are also the most simple, easy to use websites that there are.
Don't think you need some elaborate fancy theme to "impress readers".
You don't – it's actually a very amateur-ish mistake to think that.
People (and even Google) like simple, clean, fast-loading websites that focus on content.
Not to brag, but I think my theme here is the perfect example of this.
Clean, simple, mobile-optimized and focused on the content.
PS: My website is running on the Generate Press theme (in case you were wondering).
High / Recurring Commissions
Ok, let's talk about the fun part – the moolah!
While you can most definitely make a great income selling one-off products and products with a low commission rate, the real money is made selling high-ticket (and ideally recurring) commission products.
Think about it this way:
It takes more effort to sell a $1000 product that it does to sell a $1, but it does not take 1000X more effort.
I learned that lesson from John Chow, one of my earliest mentors in affiliate marketing and it has stuck with me.
Nowadays, whenever I start a new niche website, I only (try) to go for products that cost $300+.
Of course, products like this may not be available in every niche, but do try and find high-paying offers.
One thing you can also look at is recurring commission affiliate programs as they have the power to quickly compound your earnings with month-on-month commissions for sales you do once.
My top earning affiliate program earns me a recurring commission, and it's thanks to that steady income that I managed to get into the "pro affiliate marketers" league.
Focus on SEO
I've always loved SEO and I've always focused on SEO to grow my website, however; there are other ways to drive traffic your website – but you should not trust them.
For the most part of my career, I had been doing Pinterest marketing with great success with Pinterest being my second-best source of traffic with about 40% of the total traffic.
Well – out of nowhere, Pinterest banned me last week and I'll admit, it was a punch in the face:

The reason I bring this up is that I realized how important SEO really is – if it wasn't for my SEO traffic, my business would have just been wiped-away by some purple-haired hippie at Pinterest HQ.
So yeah, focus on SEO traffic.
It's the most reliable, safe and best-converting traffic you can get for your affiliate website.
Email Marketing & Automation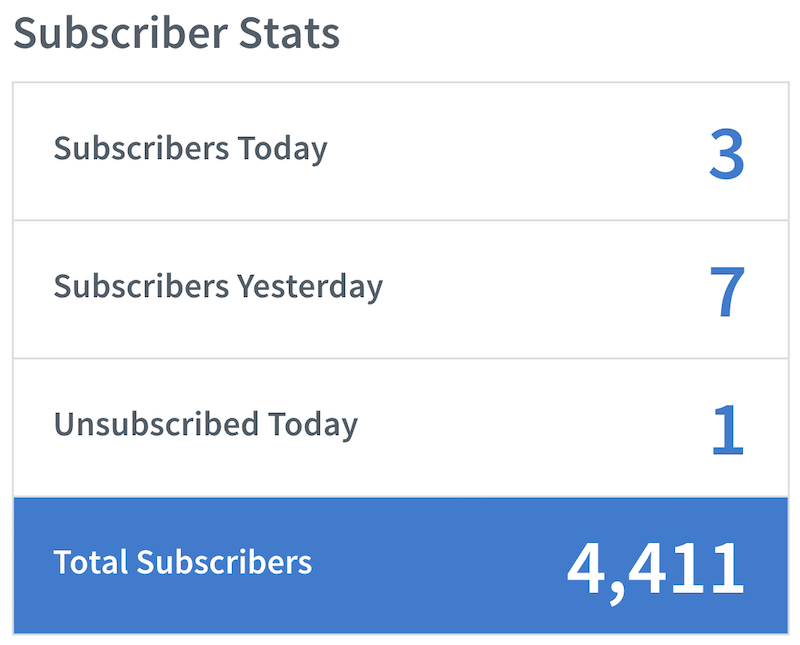 Now since we're talking high-level affiliate marketing strategies, I have to bring up email marketing and automation.
Automation is very very cool, it will allow you to do much more in way less time but what has always been the tagline for high-level marketing is your email list.
The money is in the list!
Have you ever heard that saying?
Even when people were saying "email marketing is dead" back when social media pages where all the rage, smart affiliate marketers kept building their email lists and now enjoy access to huge audiences of potential customers that they can sell to whenever they want.
I too am using email marketing in my business and it really is a goldmine when you consider how much little effort it takes to keep up an email newsletter and how much revenue it produces.
If you want to have a secure business, look into building an email list – I personally use Aweber (but there are plenty more options to choose from).
Using Paid Ads for Speed
This is something that I'm just getting into myself.
Once you have a product that is selling well and that is making you a good income, look into using paid traffic (such as Facebook Ads and Google Ads) to drive traffic to your landing pages.
It's like pouring fuel on an already roaring fire.
Now remember; most affiliate programs do not allow you to bid on keywords with their branded keyword so be careful how you go about this, but there is nothing stopping you from getting creative and making it work.
If you're interested in how that is done, the video above is an interview with Robby Blanchard who is the number one selling affiliate on Clickbank, and he does it all with paid traffic.
Check it out when you have a minute as it's as "high-level" as you can get.
Building Relationships
I'm not really the "social" type, which is partly why I chose affiliate marketing as a career since it's a very "on your own" kind of business, however – that may have been a mistake.
If you look at what the top affiliates are doing, you'll see that many are actively networking with other affiliates to leverage email lists, traffic, joint-ventures, and even product launches.
While I can't give you much information about this as I'm just (reluctantly) getting my feet wet with this, there are plenty of affiliate marketing related forums that you can join to start making connections.
Reinvesting Profits
One other thing you need to do if you want to hit the jackpot with affiliate marketing is to not spend your profits – yep, that's right.
Invest and re-invest money into your business.
If you are just starting out, I would tell you to go about it spending as little as you can but; once you have seen the light and cracked the code;
Do not be scared of investing money into your affiliate marketing business.
What should you invest in?
Hire writers to scale your efforts.
Hire experts in SEO and copywriting to fine-tune results.
Hire someone to speed up your website.
Whatever it is you do – invest.
Money makes more money but scared money doesn't make any money!
Creating Your Own Products
Last but not least, I also want to share with you something which I have been experimenting with lately and that is creating and launching your own products.
By doing so, you are no longer an "affiliate" but, you do get to keep 100% of the profits and creating your own products seems to be the natural progression for high-level affiliate marketers.
This year (2019) I have launched two products (one being the Affiliate SEO Mastery and one other which I will not name here).
Creating and selling your own products is a huge money-maker (dare I say better than affiliate marketing) but this does involve you having a warm audience to sell so if you're not there yet, you'd be better off starting with an affiliate website.
Not sure where to start?
Check this out…
How To (Really) Make Money With Affiliate Marketing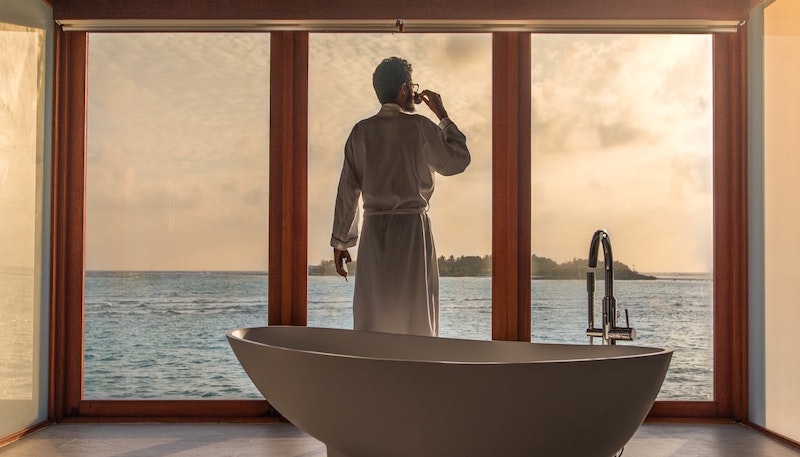 Whatever level you are, I highly recommend you check out Wealthy Affiliate if making money with affiliate marketing is what you're here to learn about.
It's the same course I've used myself to go from a struggling-zero to being able to make a full-time income writing blog posts like this and pocketing affiliate commissions every day.
You can see my full Wealthy Affiliate review here but you should go and create a free account and get started straight away.
You also have the option to go premium if you'd like, but I only suggest you do that once you have seen for yourself the tremendous value that is being offered inside Wealthy Affiliate's walls.
✋ FYI: Up till the 14th August 2020, I will be giving away my $97 SEO course for free to all those who go premium, if you'd like to learn more about this (and see the testimonials from successful students) you can check out the official Affiliate Starter Pack page here.
Final Words
So there you have it;
10 high-level affiliate marketing strategies we can all use to hopefully one day become affiliate marketing millionaires.
I will be sharing my updates on how I plan to reach this 7-figure milestone in my DAILY affiliate marketing newsletter.
If you're interested in seeing how I do as I tried out these techniques, be sure to subscribe using the form below.
I'll leave you to it.
WANT TO KNOW HOW I MAKE MONEY WITH
AFFILIATE MARKETING?
(YOU ALSO GET A 10-DAY COURSE FOR FREE WHEN YOU SIGN UP)
You will be redirected to the course page where you need to sign up again - no credit card required, just an email will do.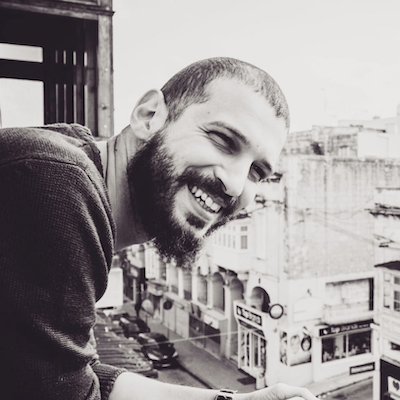 Since 2011, I've been learning how to make money online with affiliate marketing. This website is where I share everything I know and all I will learn along until I reach my next income goal of $30,000 p/month.