One of the BIGGEST benefits of online business has always been that the startup costs are incredibly low – so low that it eliminates any excuse on why you would not start one.
Start an online business is very different from starting a business "in the real world. To open up a business in the "real world", you're going to need at least $100,000 to even get going.
Today I'm going to be showing you how to start an online business with no money – at all.
Now there are many ways you can make money online – I list some of my favorites here, but in this post, I am going to tell you about how I am currently making an income online and yes; I did start from $0.
WANT TO KNOW HOW I MAKE MONEY WITH
AFFILIATE MARKETING?
(YOU ALSO GET A 10-DAY COURSE FOR FREE WHEN YOU SIGN UP)
After signing up, you will be redirected to the course page where you need to sign up again - no credit card required, just an email will do.
I had been trying for years to make money and there were many days where I was ready to pack it in, but since I literally had nothing else better to do; I decided to just stick with it.
Eventually, I discovered blogging and affiliate marketing.
As I see it – speaking from my own experiences – affiliate marketing is the best way to start an online business literally with no money.
But;
It's good to note that before I started making money with affiliate marketing, I was a "freelancer" and I used to make a good income with that, however being a freelancer is not what I call 'a business" since I consider that more of a "self-employed" type of thing.
The reason for that is as a freelancer, you're still just trading your time for money and that's exactly what I was trying to get away from in the first place.
Affiliate marketing – on the other hand – gave me freedom!
Freedom and of course; the ability to start a something literally from $0 and turn it into a thriving business.
I have a much more in-depth guide on how to achieve complete freedom with affiliate marketing here so look into that but down below, you are going to get a basic understanding what it takes to get started and actually make money!
Ready?
Here's the 4-step process you can follow to start an online business with no money.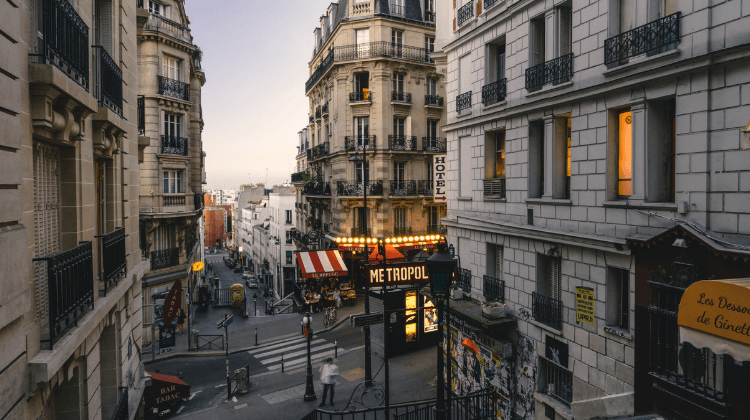 Step 01: Finding Your Topic (i.e niche)
Cost: $0
First off you need to find a topic that you think you would enjoy writing and blogging about.
This could be either:
A topic that you are knowledgeable about.
A topic that you are currently learning about.
Whichever topic you pick though, make sure that it's something you enjoy.
You don't even want to know what a soul-sucking activity it is writing about a topic you have no passion or interest in.
I know because I did it and it's a freaking nightmare.
Come to think of it, no business I ever started (that I didn't enjoy) ever became profitable. That's something to think about right there.
Step 02: Start Your Blog
Cost: $0
If you want to start an online business (with no money) you need to have a website and yes; a website can be had for free.
The difference between a paid website and a free one is that as a free option, it would be hosted on another site.
There are many platforms that will allow you to start a free blog (here is a full list) but my personal favorite and the one that I have used many times is SiteRubix (click to see review)
If you choose SiteRubix – which is a fully functional WordPress site –  this is how your blog URL address would look like:
www.youdesiredname.SiteRubix.com
The main reason why I always suggest you start with SiteRubix (if you want to take the free option) is that it also comes with free training from Wealthy Affiliate on how to set it up.
Obviously all for free.
On the other hand, if you afford to start your own blog. i.e. www.yourdesiredname.com, I suggest you use WA Domains both for registering your domain and for hosting.
Alternatively, you can also check out BlueHost – which currently has a 60% discount.
Step 03: Get Some Proper Training (IMPORTANT)
Cost: $0
I'm going to take a wild guess and assume you're a complete beginner here which means you are going to need some training.
Why is getting training important?
Because there is a right way and a wrong way of doing things and I am certain you want to do it right.
You do want to make money with your business right?
You do not want to spend time and energy into something for 6 months then come to the realization you've been doing it wrong all along.
There is plenty of resources out there that will teach you how to start your business, some paid and some free. I have a lot of free content on this website that would give you a great starting point.
My suggestion though is that you do things one step at a time.
There is no reason to show you how to rank in the search engines if you still don't know how to set up your pages and your SEO of your blog.
That is why I suggest you take the free starter course at Wealthy Affiliate.
If you're serious about starting an online business, then this is my number 1 recommendation to teach you how to do it.
There are other programs I can show you but they would either cost money or are not that good in the first place.
In my humble biased opinion; WA is the best option for you.
Step 04: Work Till You See Results, Then Keep Working
Cost: $0 (not counting your time and effort)
That's all you really need to start your online business:
An industry/niche/topic you enjoy.
A platform (website) where you can share your ideas
An in-depth beginner-friendly training course to show you how to make money.
All the tools and tips I gave you above all work (they have been proven to work many times before), now it's all up to you.
The Bottom Line (+ FREE Training)
WANT TO KNOW HOW I MAKE MONEY WITH
AFFILIATE MARKETING?
(YOU ALSO GET A 10-DAY COURSE FOR FREE WHEN YOU SIGN UP)
After signing up, you will be redirected to the course page where you need to sign up again - no credit card required, just an email will do.
The above is the exact strategy I have used to build an online business with literally $0 investment.
Of course; this is not counting the hours upon hours spent working at my desk but money-wise; it was only after I started earning well that I started investing money back into the business.
If you are currently broke but have that deep entrepreneur drive to do something; I honestly believe there is no better to make it happen than by starting an online business.
The entry-costs are so low and the potential is huge!
However; just because it's cheap (or free) to get started, it doesn't mean it's easy to do.
This is why I urge you to take my free 10-day getting started course first before you go and start working on something that you have no idea about.
Thank you for reading and as always; be sure to leave me a message down below if you have any questions.
Talk soon.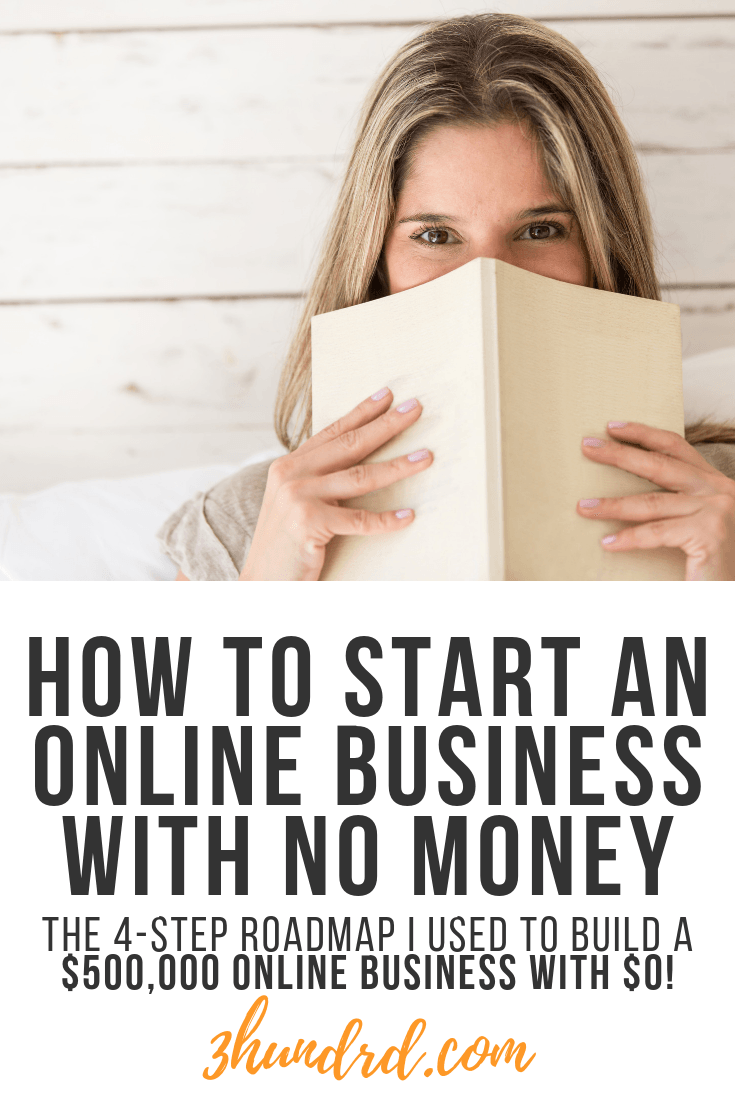 NB:
Want to see how I make money online?
Here's my latest guide
showing you everything I do to earn money with simple, easy-to-build websites.