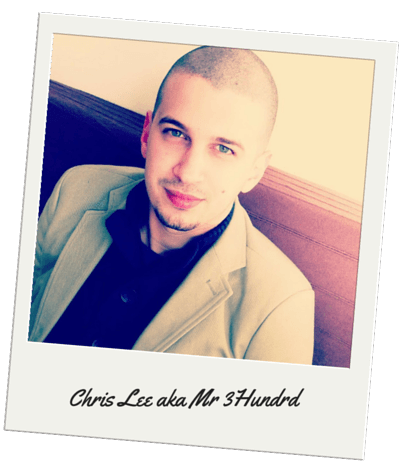 Welcome to 3HUNDRD.com, where I will be sharing my experiences as an online entrepreneur and also review products which are available to us work-at-home and solo entrepreneurs.
My name is Chris Lee (that's me on the right) but on this site, I go by Mr 3Hundrd (No reason, it just sounds so cool haha).
Anyways let me give you some quick back story about me and this website.
Around 5 years ago, I've decided to try and make a living online since that is where I was spending most of my time anyhow.
I tried many, many projects and failed at most of them but now, here I am writing this post in my home office where I run 5 money-making blogs that allow me to live life on my own terms.
It's not much. I'm not going to try and impress you with screenshots of income or overly hyped claims, I'm just a simple man that writes blog for a living and make some money at it.
The reason I've decided to start this blog is to share my tips on my experiences working from home and also to review products that I come across almost every day in my life.
As a business owner, I am constantly trying to find products that will do any if these things:
Make me more money,
Get me more traffic and
Automate some area of my business.
If you're an online entrepreneur (whatever level you're at) you might also be interested in these particular areas like me, that is where 3HUDNRD.com comes in.
I will be reviewing all the products that come my way and sharing my thoughts on them here. You can find a link to all the products I've reviewed so far here.
Hopefully by doing these reviews, I will be able to save you some money by helping you not buy BS products and also find you the right products you need to either start or grow your business.
If you want to get in contact with me, you can simple tweet me, email me or find me on Wealthy Affiliate, where I teach my students how they can create success online.
You can also find me on my other "main blog"; www.aBlogOnBlogging.com – you can check that out for more "blog focused tips".
Thank you for reading and I'm glad to have you here. I wish you success.
Chris Lee aka Mr 3HUNDRD