Yesterday I told you about the 3 online business methods that have made me the most money since I've set out to create a full-time business for myself online.
Today, I want to dig a little bit deeper and share with you a list of the best tools I use daily to make money online.
What I am sharing with you below is everything I use and while there may be other alternatives for each one you can look into, this is simply what I use (and have been using for a while) so I can assure you these are some of the best tools you can find.
Without further introductions, let's get right to it as there's a lot I need to cover with you here. So much so that I've added this handy table of contents tool you can use to jump from one tool to the other.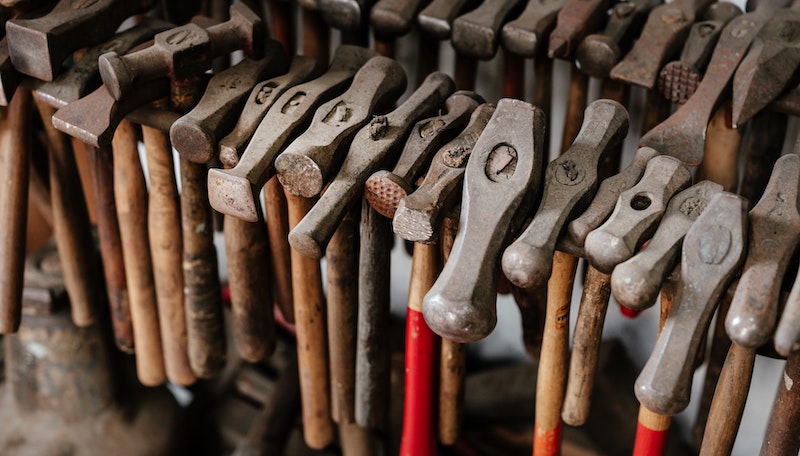 WordPress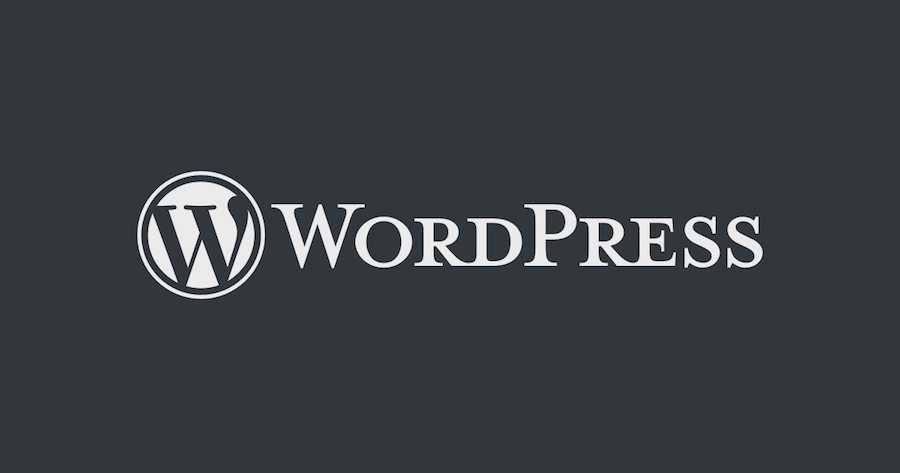 What is it?
WordPress is an open-source CMS (content management system). In other words, WordPress allows anyone anywhere to create a website/blog for free!
It has completely revolutionized the internet, and even though there are plenty of alternatives, I highly recommend you look at none of them when building your website. Stick with WordPress, always.
Its immense vault of  WordPress plugin and themes allow you to customize just about anything you need on your website and to date, WordPress is the most used blogging platform online.
What do I use it for?
Since my entire business is based around building websites and then making money with them, obviously I use WordPress every single day to keep my websites running.
Every single one of my affiliate websites runs on WordPress, apart from my dropshipping store which runs on Shopify (although I could do it through WordPress if I wanted as well).
How much does it cost?
A "basic" WordPress website is 100% free, but they have "premium" packages (starting from $4 per month) that would allow you some extra features.
However, if you want to have a fully-fledged fully capable WordPress website (without the monthly cost), my suggestion would be to check out the SiteRubux platform.
BlueHost

What is it?
BlueHost is my go-to source for cheap and reliable hosting plans for my affiliate websites. To be fully transparent here, I'm sometimes also using alternatives (SiteDomains has been one of my favorites recently). However, BlueHost is by far one of the best options for any beginner to get started online.
What do I use it for?
I don't use BlueHost daily myself, but I do use BlueHost's services (such as the hosting) that powers my websites 24.7/365. Anytime I want to quickly create a new website (either for myself and/or for clients), BlueHost is usually the go-to provider for me.
How much does it cost?
Can you imagine getting a free domain with free SSL security + a great hosting plan for just $3.95 p/month all with a 30-day money-back guarantee?
Well, that's what you can expect from BlueHost.
GeneratePress

What is it?
GeneratePress is a WordPress theme, which I have to admit is my absolute favorite theme of all time. Every now and again, I get "bored" of how my websites look and that makes me want to change things up for a fresh, modern look.
Luckily, the GeneratePress theme has so many options that I don't have to change my theme anymore, I just need to play around with the theme options and in a few minutes, I can have a "brand new" look on my website.
What do I use it for?
This now powers ALL of my websites and I do have plenty! I use it daily to keep my content presentable to the thousands of readers I get across all my niche site portfolio and again, I'd say this is by far my favorite theme of all time.
How much does it cost?
You can get GeneratePress for free which works but doesn't do much. I chose to go for the premium options giving me unlimited access to all its features for just $49.95 (with this plan I can use it on unlimited websites)
PayPal

What is it?
I am sure PayPal doesn't need many introductions so we'll keep this short. In a nutshell, PayPal is a website/service that allows you to send and receive payments across the internet and it's by far the leading standard to get paid online
What do I use it for?
I use PayPal daily to manage my business's income and expenses and even there are some things I would like to see improved, it's by far my favorite way of collecting my monthly commissions from the internet.
How much does it cost?
PayPal is free to join and use but as you may have expected, there are some PayPal fees on each transaction and they also charge me $2 for every withdrawal I do.
Wealthy Affiliate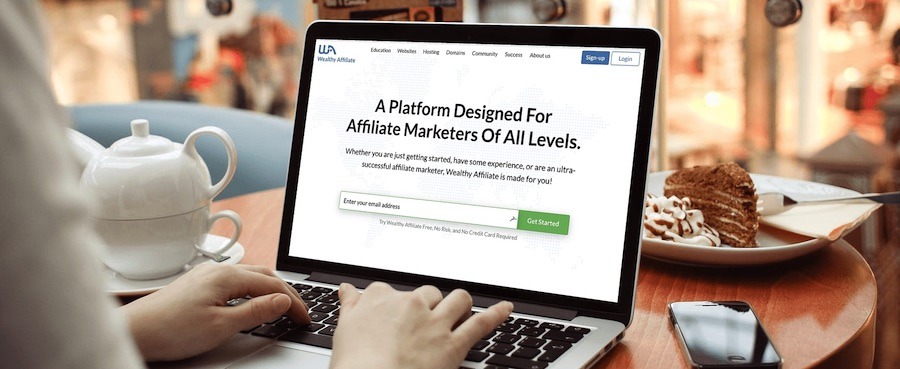 What is it?
If you've read any of my previous published guides, I'm sure you've seen me reference Wealthy Affiliate already. It's by far one of the best training courses there is to teach you how to make money online. For everything you need to know, I recommend you check out my Wealthy Affiliate review.
What do I use it for?
I use Wealthy Affiliate DAILY for a variety of different reasons. There"s the helpful chat, the amazing training, the affiliate programs, the keyword research tools, etc…
If you want to have everything you need to make money online as your fingertips, I highly recommend you check out Wealthy Affiliate.
How much does it cost?
You can join Wealthy Affiliate on a free membership (and you can stay on as a free member for as long as you'd like, no credit card required) and then you have the Wealthy Affiliate premium membership which will unlock higher levels of training and community access.
Canva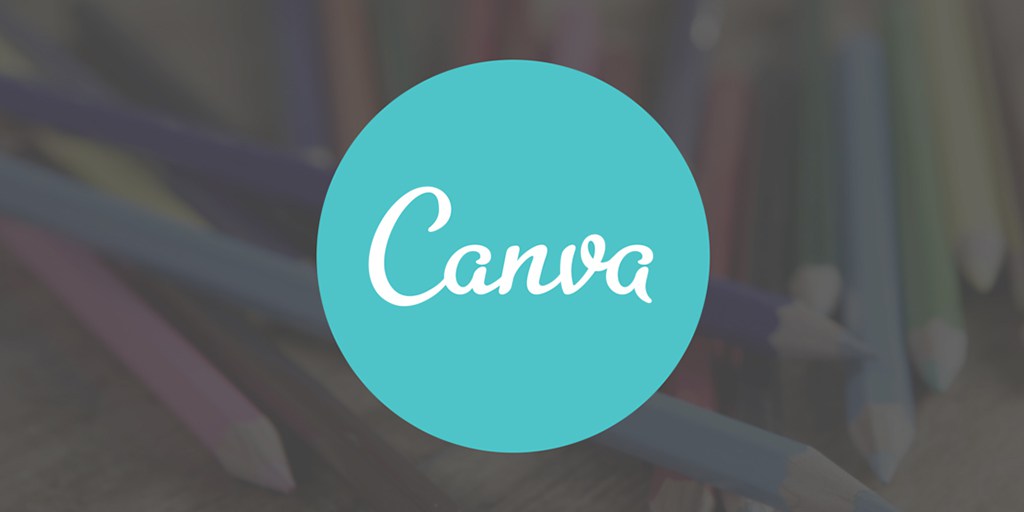 What is it?
Canva is a simple yet fantastic tool to help you create images for your website or other properties. I was lucky to discover Canva in their early days and I am so glad to see they have grown up to be the best platform to use to create quick graphic design work you may need "on the go".
What do I use it for?
I use Canva for everything, that includes creating ads, creating headers, creating images and most of all creating Pinterest pin images which alone contribute to about 50% of my overall traffic and income.
How much does it cost?
Canva is free to use and you can use it for free for as long as you wish, but they also have a premium option (which gives you more functionality) for just $9,95 p/month.
Tailwind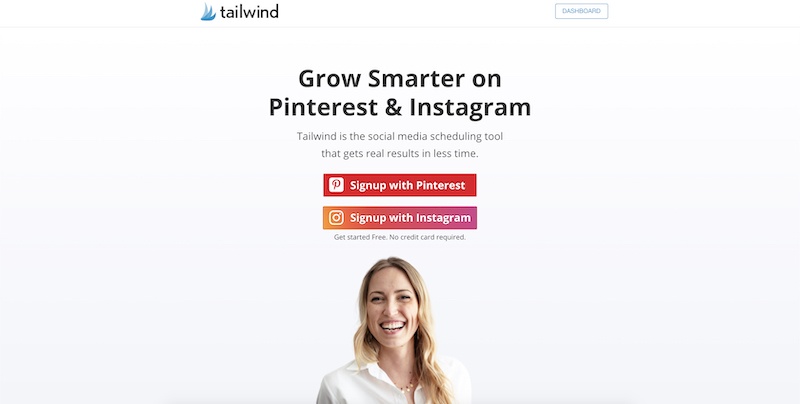 What is it?
Speaking of Pinterest, these past few months I have been using Tailwind a lot (daily) and it's one of the reasons why I've managed to create such a substantial flow of visitors coming from Pinterest to my websites.
All it is is a scheduling tool but they also have a feature called Tailwind Tribes which will allow you to post your pins and others will be able to schedule your pin into their schedule. This usually results in a lot more impressions for each pin you do. My last count had me at 1,000,000 impressions on Pinterest thanks to Tailwind Tribes.
What do I use it for?
I use Tailwind on the daily to schedule new pins that I create (on Canva as mentioned above). I also use it to make money thanks to its Tailwind Tribes platform I've just told you about. You can see my guide on how to make money with Tailwind here.
How much does it cost?
While you can test out the platform for free, to access the Tailwind Tribes feature and be able to schedule an unlimited amount of pins, you would need a premium account which costs just $9.99 p/month (i suggest you pay it yearly to save money on this).
HypeFury

What is it?
This is probably one of the newest additions to the tools I use daily to make money online. All it is is a Twitter scheduler but it also allows you to create schedules Twitter threads which is, as far as I know, unique only to HypeFury.
This company is brand new as well so I'm sure they will be adding more features as time goes by. I also have a HypeFury review planned for a later date (if published, it will be linked here).
What do I use it for?
I have two brands that use Twitter as a means of getting traffic and I've dropped my previous favorite (Buffer) to start using HypeFury. So far, I have no issues with it and I highly recommend you check it out.
How much does it cost?
You can get a 14-day trial from HypeFury but after that trail window is up, HypeFury will cost you $39 per month.
LastPass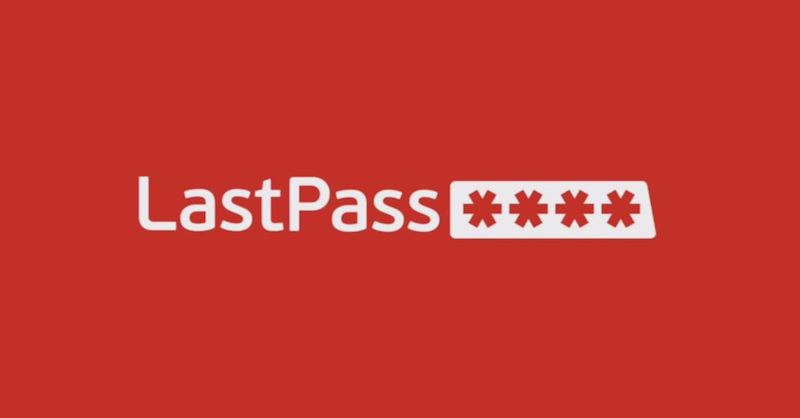 What is it?
Next up is LastPass, and I would suggest you use this even if it's not your goal to be making money online. Last Pass is a password management tool and after being hacked a few times, I've come to realize just how important a tool like this is.
It's not the only one to use (Dashlane is also a good option) but I've been using LastPass for the past 2 years now and so far, I have no complaints.
What do I use it for?
I use LastPass to store all my passwords online. As you can see from this list of 25 tools, I have many websites and services I'm signed up to due to my online business ventures and Lastpass helps me keep things organized and secure.
How much does it cost?
LastPass is free to use, but there are some premium options (starting from $36 annually which give you backup capabilities and so forth). Well worth it.
Shopify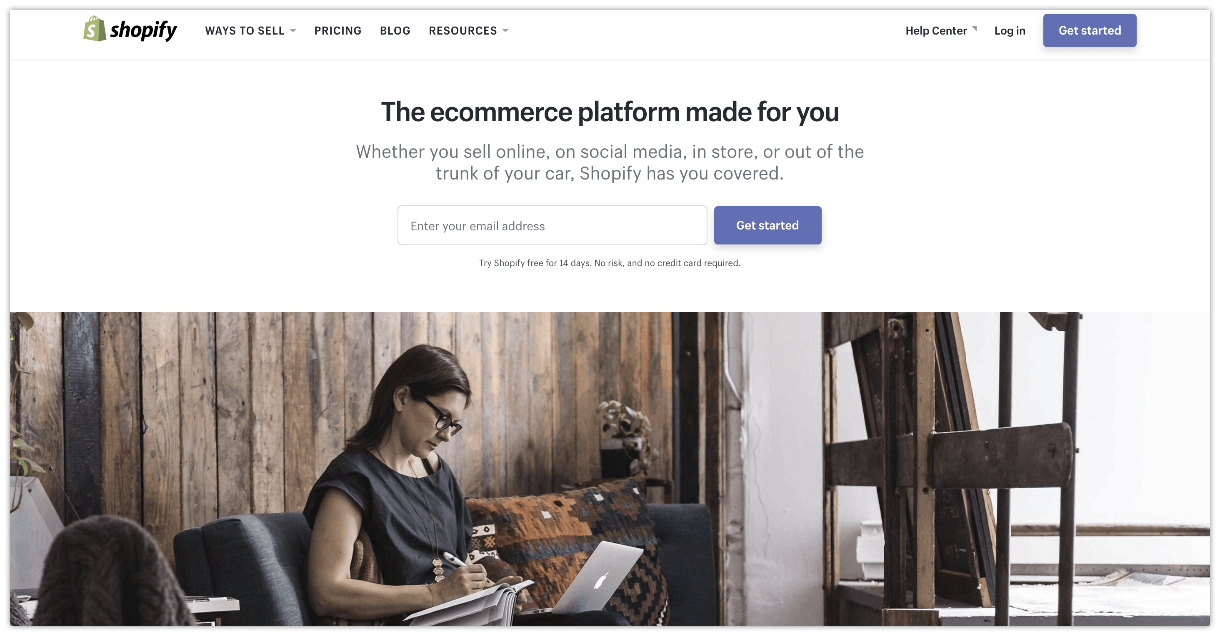 What is it?
Shopify is an online platform that allows you to create your very own online store. If you ever need to create a quick, great-looking online store, look no further than Shopify, It powers some of ecommerce biggest brands (outside of Amazon) and in my opinion, it's currently the best option for small online business owners.
What do I use it for?
I use Shopify to power my dropshipping store. Every day my Shopify is live, I am collecting orders from customers and fulfilling them with another Shopify App (Oberlo). You can learn more about how I use Shopify to make money here.
How much does it cost?
Shopify gives you access to your own store for free so you can build it up without any rush. However, to go live with your store, you are going to need a paid subscription which will run you $29 per month.
Oberlo

What is it?
Oberlo is a nifty little tool that allows you to semi-automate the process of dropshipping products from China to the US via the dropshipping business model. to my knowledge, it was the first such tool and it has revolutionized the dropshipping business, forever. I just wish they can move away from China and also include US-based suppliers.
What do I use it for?
I use the Oberlo app daily with my Shopify store to be able to automate my dropshipping business. Even though I'm slowly stepping away from dropshipping these days (you can see why here), this tool was at one point responsible for ~$4,000 a month in additional revenue for my business.
How much does it cost?
The Oberlo tool is free to use, but when you are fulfilling more than 50 orders a month through it, there is a premium-access fee of $29.90 per month.
Ahrefs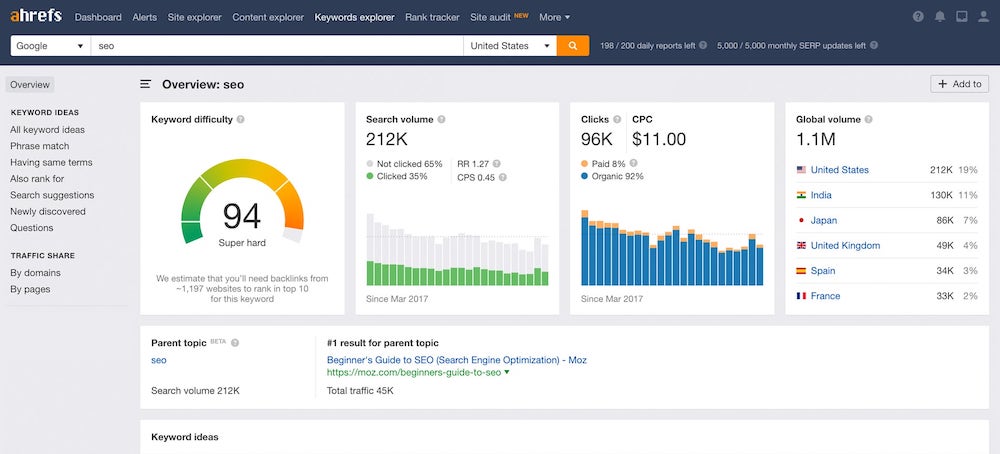 What is it?
Let's switch to SEO now which is one of my favorite topics to discuss here on the website. There are many SEO tools you can use, but I have found Ahrefs to be the best option for me to do keyword research and competitor analysis.
What do I use it for?
As I've just mentioned, I use Ahrefs damn-near every day to keep track of my rankings, some of my competitors and also to find new keywords that I can create content around on my websites, which I have many of that requires a lot of keyword research to be done.
You can see how I find profitable niches to target with Ahrefs here.
How much does it cost?
Ahrefs is a pricy tool and I would also say it's something you probably do not need when you are starting out. However, if you do want to try it out, you can try Ahrefs for 7 days for $7. After that trial period is over, you can get a premium membership plan for $99 per/month.
QuestionDB

What is it?
Here's one tool that I'm sure not even the pros reading this probably have never heard about. QuestionDB is a keyword tool for Reddit and if you're a Reddit user, you know there are some very interesting and unique questions being asked here.
QuestionDB curates all the questions people ask about a topic you plug-in and it's an absolute goldmine for low-hanging fruit keywords you can create content (and rank) for.
What do I use it for?
Along with my trusted Ahrefs tool, I use this tool almost daily to find new keyword ideas. After having been in the SEO business for 7 years or so, sometimes I am stuck for what to do next. QuestionDb always reveals a new angle to a topic that I can cover.
How much does it cost?
Absolutely nothing. QuestionDB is 100% free. You do not ever have to create an account for it.
AnswerThePublic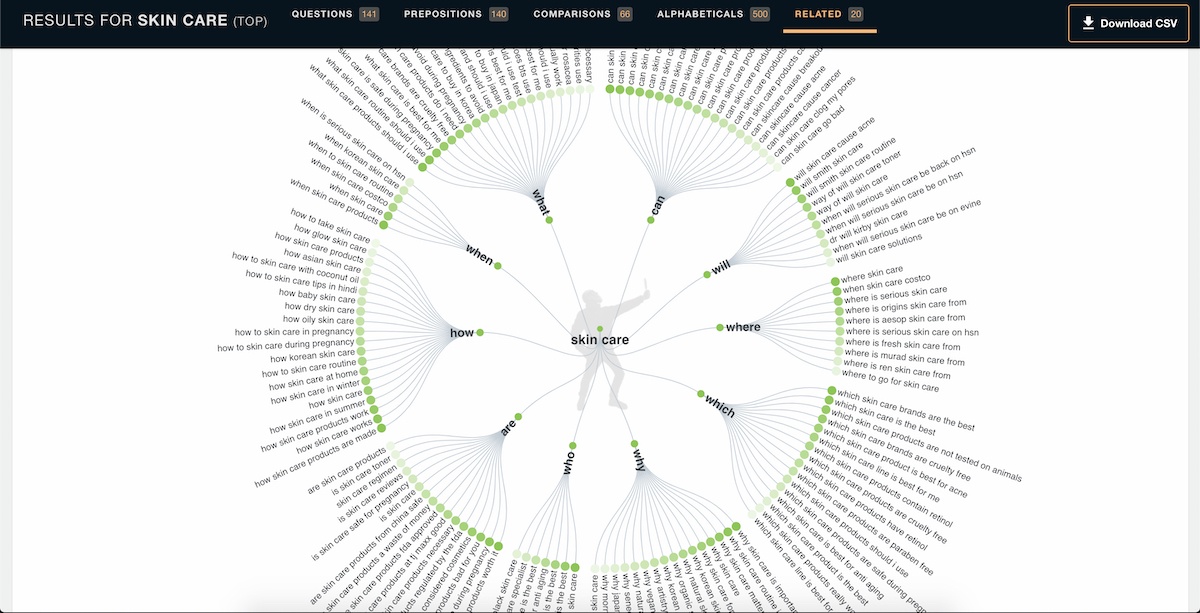 What is it?
One more "SEO tool" I will share with you is AnswerThePublic.com. It's very similar to QuestionDB, but what AnswerThePublic does is it curates long-tail keywords people type in on Google which allows you to find brand new keywords you can use.
What do I use it for?
I also use this almost-daily to find new keywords for my websites but I have seen so many positive results here that I had to mention it (seeing how Ahrefs is a big investment).
How much does it cost?
Just like QuestionDB, AnswerThePublic is also 100% free!
Grammarly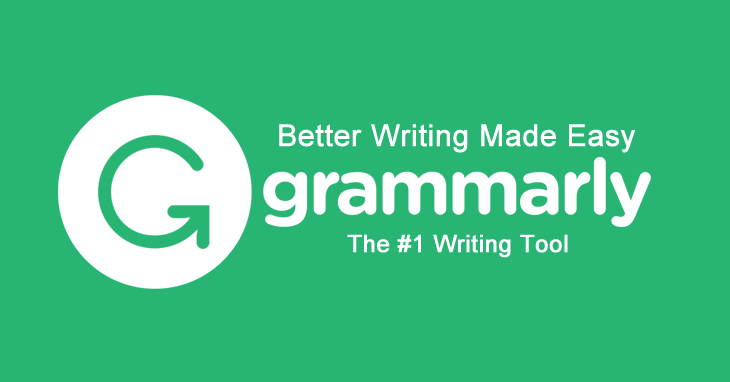 What is it?
Grammarly is another tool I use every day and it's thanks to it that I (as a non-native English speaker) can make money every single day, with the written word.
Although it does not catch every single error, it catches almost all and if you haven't realized it by now, Grammarly is a spelling and grammar checker you can install on your browser.
What do I use it for?
With over 16 websites under management, I am publishing 3-4 blog posts every single day. Even though I have a growing army of content writers these days, I still do most of the publishing myself and the Grammarly tool is a much-needed tool helping me save time (and embarrassment) by checking any grammar mistakes in the content I produce.
How much does it cost?
Grammarly offers a free version (which most probably would be enough for many reading this) but I choose to pay the $29.95 fee to get access to Grammarly premium for a more intelligent way of analyzing my content.
Aweber

What is it?
Let's talk about email marketing. Aweber is an all-encompassing email marketing tool that allows you to collect emails and send automated and timely updates to your list (subscribers).
What do I use it for?
As you may know already, the money is in the list so having an email list when doing business online is a must-have for you to be successful.
I learned this a long time ago and I use email marketing through Aweber which sends out my automated sequences every day to hundreds of people and also I can send out broadcasts to my entire list with my latest news, updates, and products.,
How much does it cost?
Aweber costs $19 for your first 500 subscribers and $29 for 2500+ subscribers. There are also a few higher tiers depending on how many subscribers you currently have.
HelloBar

What is it?
I'm sure by now you've seen one of my popups come up whilst reading this article. That is from a tool called Hellobar and this tool allows you to create marketing messages across your website – in a variety – of different ways. You can see my Hellobar review here for all the details.
What do I use it for?
I have tried many pop-ups tools in the past, and I'm glad to say the best one I have come across so far is Hellobar. I use this daily on all my major websites and it's also responsible for a notable portion of my income due to the timely offers I have set it up to show. I highly recommend you take a closer look at this tool.
How much does it cost?
HelloBar is free for up to 5000 views per month. After that, you can move on to the premium tiers of $29 per month (for 50,000 page views a month) and $99 per month (for 500,000 page views per month).
Yes, this tool can get pricy very quickly, but as I said, it's a notable contributor to my income so I would say its cost is well worth it.
Adsense/Ezoic

What is it?
Here you have a two-for-one option and those are ad-services. These tools allow you to display ads on your website and you then get paid when your readers interact with these ads.
There's Google Adsense (which I'm sure you've heard about before) and there's also Ezoic which functions just like Google Adsense but it does pay a lot more (although you need 10,000 pageviews a month to qualify for Ezoic)
What do I use it for?
I've just switched off my AdSense in favor of Ezoic because as I've just said, it pays a whole lot more for the same traffic. However, I have these tools running daily on my websites and they are all earning me a decent amount of income with banner ads.
One thing I would say here is that I'm not a big fan of banner ads, but they do make money and for sites where I can not sell an affiliate product, this is the best option to make money from your traffic.
How much does it cost?
Both tools are 100% free to join and use.
Google Webmaster Tools

What is it?
Google Webmaster Tools, or as the young kids like to call it; Google Search Console is a tool by Google that allows you to see how your site is performing in the search engines.
What do I use it for?
I use this tool to measure how my content is doing, track growth, see which keywords I am ranking for and also find ways to improve my websites for even higher rankings.
Every single morning, I go through all my data for every site I own and yes, thanks to the data I gather from here, this tool allows me to steadily increase my business, and my income each and every month.
How much does it cost?
$0. Google Search Console (Webmaster Tools) is 100% free!
Google Analytics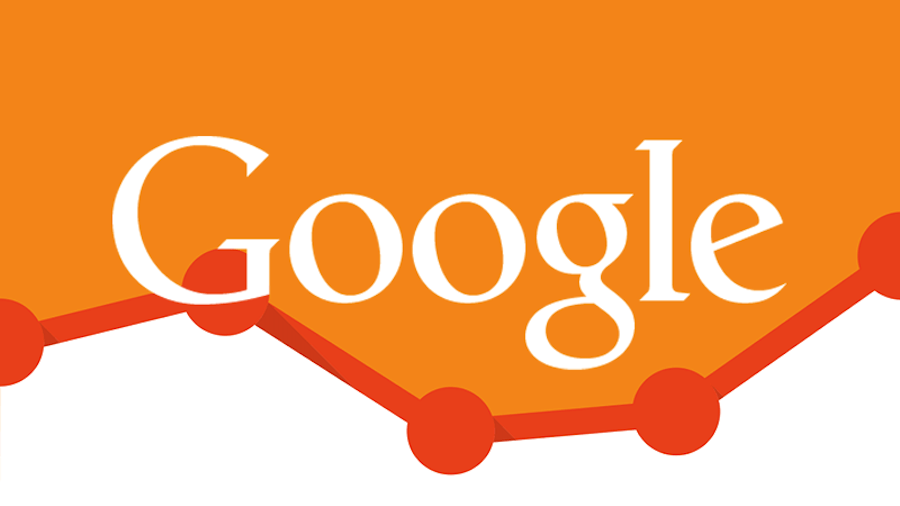 What is it?
Google Analytics is the tool almost every blogger/webmaster use to track how many visitors his or her website is getting. It's an insanely powerful and robust tool and I'm sure I'm just scratching the surface of what it can do.
What do I use it for?
With this tool, I can see which of my posts are getting the most traffic, what can I improve, what people are doing on my websites and a hundred other things.
How much does it cost?
Again, $0. Google Analytics is 100% free.
Teachable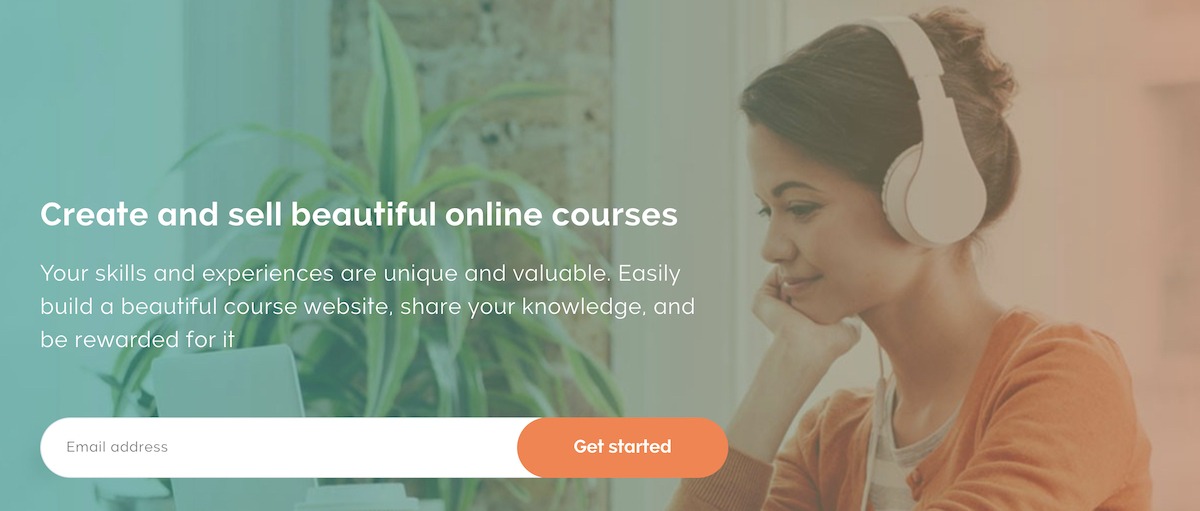 What is it?
Looking to create an online course? Teachable is where you need to do it! That is what the platform is about and it's by far one of the best tools to use to create online courses that you can then sell.
What do I use it for?
I use Teachable daily as well to power my SEO course, the Affiliate SEO Mastery.
24/7/365 a year, my course page on Teachable is receiving visitors and collecting revenue on my behalf. I highly recommend you look into Teachable as I have no complaints about it whatsoever.
How much does it cost?
Teachable starts off with a free membership plan but you also have the option to go to higher-tier premium plans which start from $29 per month, all the way to $499 per month!
GumRoad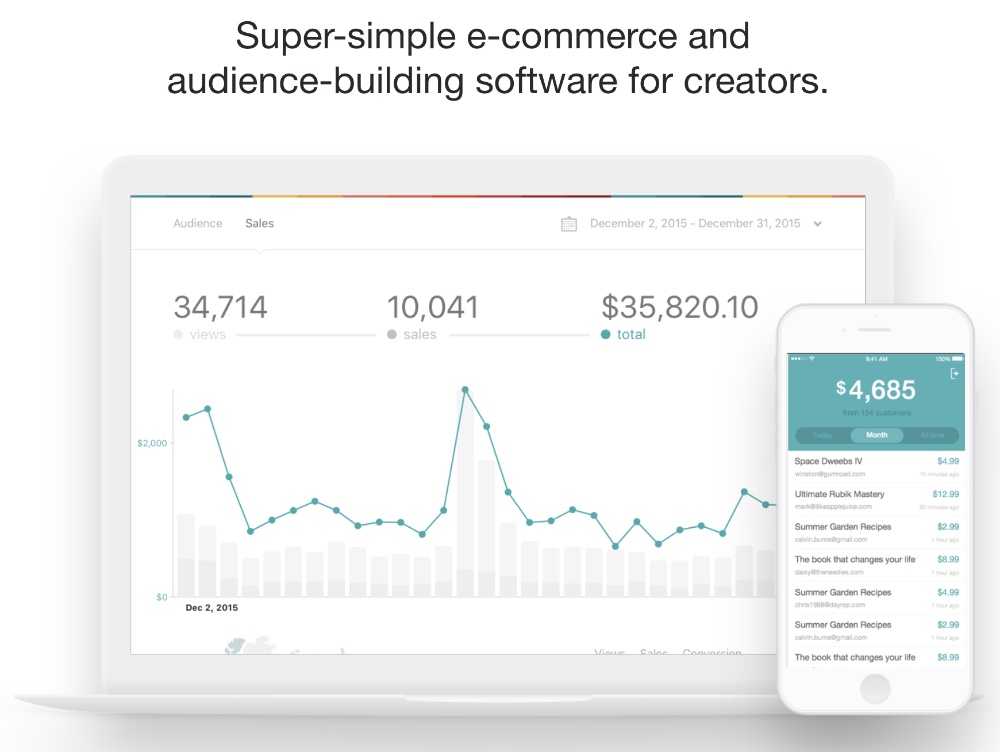 What is it?
Gumroad is very similar to Teachable in the way it allows you to sell courses. However, on Gumroad, you can see more than just courses, in fact – you can sell anything you want on Gumraod. You can see my full guide on how to make money on Gumroad and what to sell on it using the link provided.
What do I use it for?
I have 3 ebooks I currently sell and those are all powered via Gumraod. Every single day, I drive traffic from one of my websites to Gumraod where people can choose to buy my products. So far – just like Teachable – I have no complaints about it whatsoever.
How much does it cost?
You can start selling on Gumraod with a $10 per month plan, or go for the yearly ($108 p/year) and save yourself a few bucks.
Ultimate Shortcode

What is it?
I'm a fan of simplicity, and I like things that deliver their product in a simple, easy to understand manner. The Ultimate Shortcode plugin is a WordPress plugin that allows you to insert different types of widgets in your content. There's too many to mention, so be sure to check out this plugin here for all it can do.
What do I use it for?
As I said, I publish a lot of content each and every day and I use the features and elements this tool provides to make my content more interesting, engaging and also drive readers to my offer online.
How much does it cost?
Most of the elements the Ultimate Shortcode plugin provides can be had for free, but they also have a premium feature which costs $39 for a single site license.
All In One SEO Plugin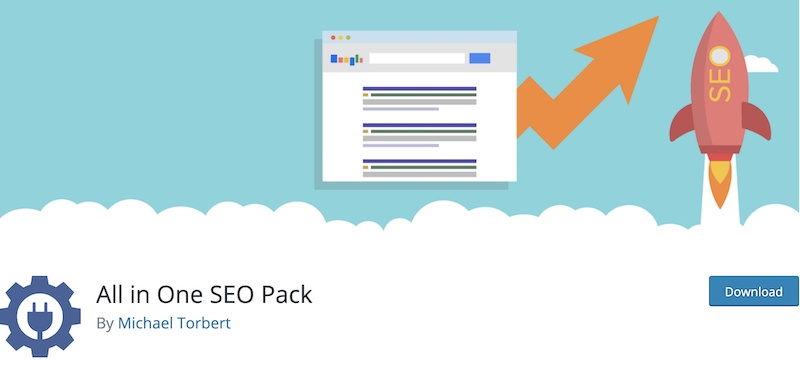 What is it?
When you're doing SEO, you are going to want to make sure your blog posts are "SEO optimized". That is what the All In One SEO plugin allows you to do.
You can create the titles, the meta description and also set up its settings to make your site as SEO friendly as possible. I suggest you see this tutorial on all the things it can help you do with your SEO.
What do I use it for?
While there's another popular alternative (Yoast), I've stuck with All In One SEO and I have it deployed on ALL my websites makes sure my sites are all indexed and ranked in Google (and other search engines).
How much does it cost?
Although there are some premium options which most probably none of you reading this need, All In One SEO plugin is 100% free!
Pexels/Unsplash/PixaBay

What is it?
For this last one, you are getting 3 for one and those 3 are the free stock photo libraries I use daily to find great images to spice up my content.
What do I use it for?
I am always in need of new images for all the content we're publishing here. Whether that be for Canva posts, Instagram, Pinterest or whatever else… These 3 websites never disappoint for finding new high-quality free images to use.
How much does it cost?
All 3 tools are free to use! Have fun!
~ The End ~
So there you have it! 4000 words detailing every single tool I use daily to make money online and keep my business running as smoothly as possible.
I hope you enjoyed this post and I hope you try out some of these tools as I'm sure they can and will help you in one way or the other.
If you have any other favorite tool which you think I should know about, be sure to let me know in the comment section below!