Do you believe next month's commission check is written in the stars?
My left-brain does yet allowing me to believe mine is, but I also have to admit – there is definitely some hint of truth to astrology which I can't yet understand.
What I do know, however, is that there are plenty of astrology affiliate programs (with some amazing commissions to go along with them) so that's what I will be sharing with you today.
Here are…
10 Astrology Affiliate Programs For Astronomical Commissions: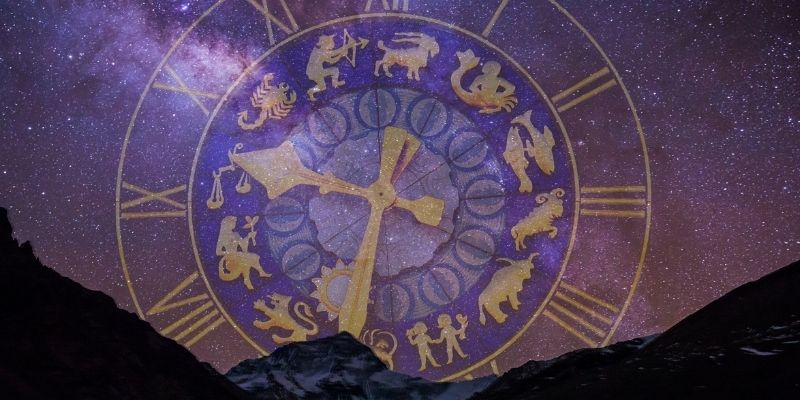 ---
---
The PsychicOz
The PsychicOz Affiliate Program offers a perfect opportunity to rack up extra bucks by helping to interpret your astrology needs. They focus on horoscopes but they also offer relationship advice.
As an affiliate, you earn $100 for introducing a friend to the program through their organized referral network.
You can access this site on your mobile phone or web page. They have services that let you connect with astrology experts on mail and chat, whichever you like best. The experts will interpret psychic, tarot readings with precision leaving you satisfied at the end of the day.
One interesting fact about the site is that you get three minutes of chat readings to get you started on astrology facts. Besides, they have so many promotional materials that educate you on astrology. You won't have to worry about sharing credit information because they pay through PayPal.
Commission: 50%
Cookies: 90 days
Astrology Source
Astrology Source is an online resource for educational articles, daily horoscope forecasts, free love charts, and paid personalized reports.
The website aims to help educate and offer astrology advice to anyone who is interested in this niche.
Astrology Source uses ClickBank to host their affiliate program and they offer various creative content for affiliates to share on their website and attract clients.
Affiliates can also use their collection of banners and text links to design and personalize their own creatives to better fit their aesthetic.
Commission: 50%
Cookies: 60 days
LifeReader
Since 2009, LifeReader has positioned itself as the psychic reader to go to for your astrology interpretations. The affiliate program lets you understand finances, careers, relationships, and the family as a whole.
They have in place a system for selecting psychics to ensure they pick only the best ones on the planet. Their specialization includes Mind, Body and Spirit, Tarot Card Readers, Horoscopes, Clairvoyants, and Horoscopes.
Their cookies last for 30 days and every customer you bring in through the affiliate links earns you $100. They keep all information confidential, and no one will ever know about individual customer reports.
Commission: $100 for introducing a new customer
Cookies: 30 days
Ask Now
Ask Now are experts in matters to do with love, finances, and career. Once you join through the affiliate links, you qualify to get daily horoscopes on the specialty of the mentioned topics. They have experts in the field of astrology who are always ready to help.
Their experts have abundant knowledge and experience to understand the complexity of the spiritual person. They reach for the connections within your soul, and they are available to chat and share information on email.
You get $100 for every sale completed through the affiliate links. They also have advanced tracking tools that let you monitor ads, banners, and text links. You will love them for a caring customer support team.
Commission: $100 to introduce a new customer
Cookies: 30 days
Oranum
Oranum is an astrology site that lets you interpret several things about life on their website. They have a robust online platform that responds to customer needs with real and trusted answers. On the list of astrology work, they focus on Love and Relationships, Numerology, Rituals and Energies, spiritual guides, Palm Reading, Clairvoyance among others.
The site allows you to launch private chats with their network acting more of a social network. Psychics are always on standby on a video link, always ready to serve and make interpretations for the customers. Registration is free and you get 9.99 credits for joining. Along the way, you may need to buy readings to get the best experience.
Commission: 50% for recurring purchase or $100 per sale
Additional 20% of each referred webmasters earnings
Additional 10% out of the earnings of each referred psychic for one year
Hollywood Psychics
For referring a customer to join Hollywood Psychics, you earn an instant $100. They use cookies that remain active for 365 days to ensure that you get the best experience all year round. The psychic site welcomes more than 100,000 visitors every month.
The site offers free introductions for the first three minutes from experienced psychics picked through a competitive vetting process. These psychics provide expert advice on career and relationships. They deliver them through phone calls and chat assistance but only lack the video option.
Commission: $100 to refer a customer
Cookies: 365 days
California Astrology Association
The California Astrology Association ranks among the top 10 astrology sites in the US. They dispense spells like from Burton, Andrieka to Wanga Dolls, to name a few. It boasts of an AAA rating from the Business Consumer Alliance.
If the spell succeeds, a customer can rack up to $15,000 or even more when fortune comes your way. The organization specializes in delivering fortune raking opportunities that don't take long to materialize. They also help to retrieve a lover from a broken relationship.
Commission: 15%
Cookies: 1 day
The AstroTwins
AstroTwins brings together a strong team of astrologers and authors who can read anything about life. They have a history of predicting with precision, and they work with big brands like the NewYork Times, UK Sunday Times. Astrology Parenting Guide Book is a leading seller on Amazon, thanks to the efforts of Ophira and Tali Edut.
You will earn a commission of 20% for every completed sale. As for the cookies, they track them for 90 days to assure you of the ultimate experience. And with the affiliate referral program, you earn $100 for every customer who joins through shared links.
Commission: 20%
Cookies: 90 days
Kasamba
Kasamba exploits affiliate marketing to help you earn commissions for every sale made. You can make up to $150 per customer for every customer who joins through your affiliate links. From 1995 Kasamba has served more than two million visitors on their site.
What Kasamba offers Financial Advice, Career tips, Tarot readings, and three free minutes of chat with experienced astrologers.
Commission: $150 to recruit customer
Cookies: 60 days
Traistar Affiliate Program
The final affiliate program under our review is the Traistar Affiliate Program that pays handsomely to deliver horoscope readings. They help to solve complex problems and put a sense of direction to those who don't have a focus.
Traistar sells digital goods that award you a commission of 20% for every completed sale. Their niche is on books and special publications about astrology. Besides, they have webinars and newsletters to enlighten users on love, money, and success.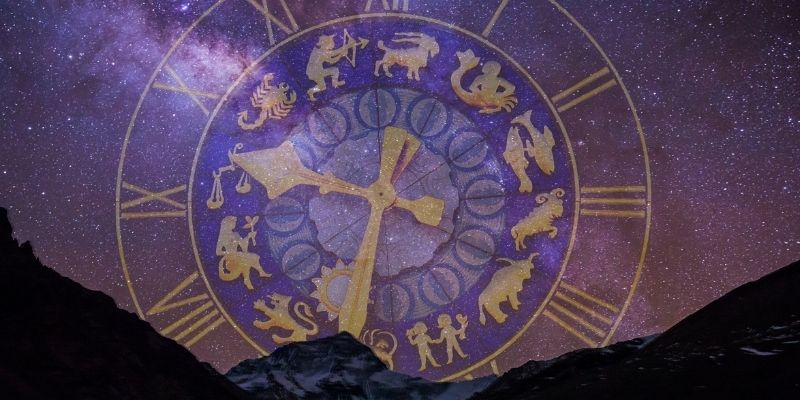 ---
Related Questions:
How To Start An Astrology Website
To be able to do affiliate marketing successfully, you are going to need a website.
I have a great guide for you here
showing you how I built all my money-making affiliate websites.
If you're a complete beginner, I am sure you will benefit greatly from what I share there.
Can You Still Make Money With Affiliate Marketing?