The beauty industry is booming online and it's slowly becoming one of the biggest industries thanks to some of the best beauty affiliate programs just now being made available to worldwide affiliates.
The "beauty/makeup industry" is pulling in a lot of dough right now, just look at what Kylie Jenner makes promoting her own brand of makeup on Instagram.
Today, as a part of my affiliate programs roundup up review series, we're looking at some of the best beauty affiliate programs that not only pay well, but also have a reputable brand behind them.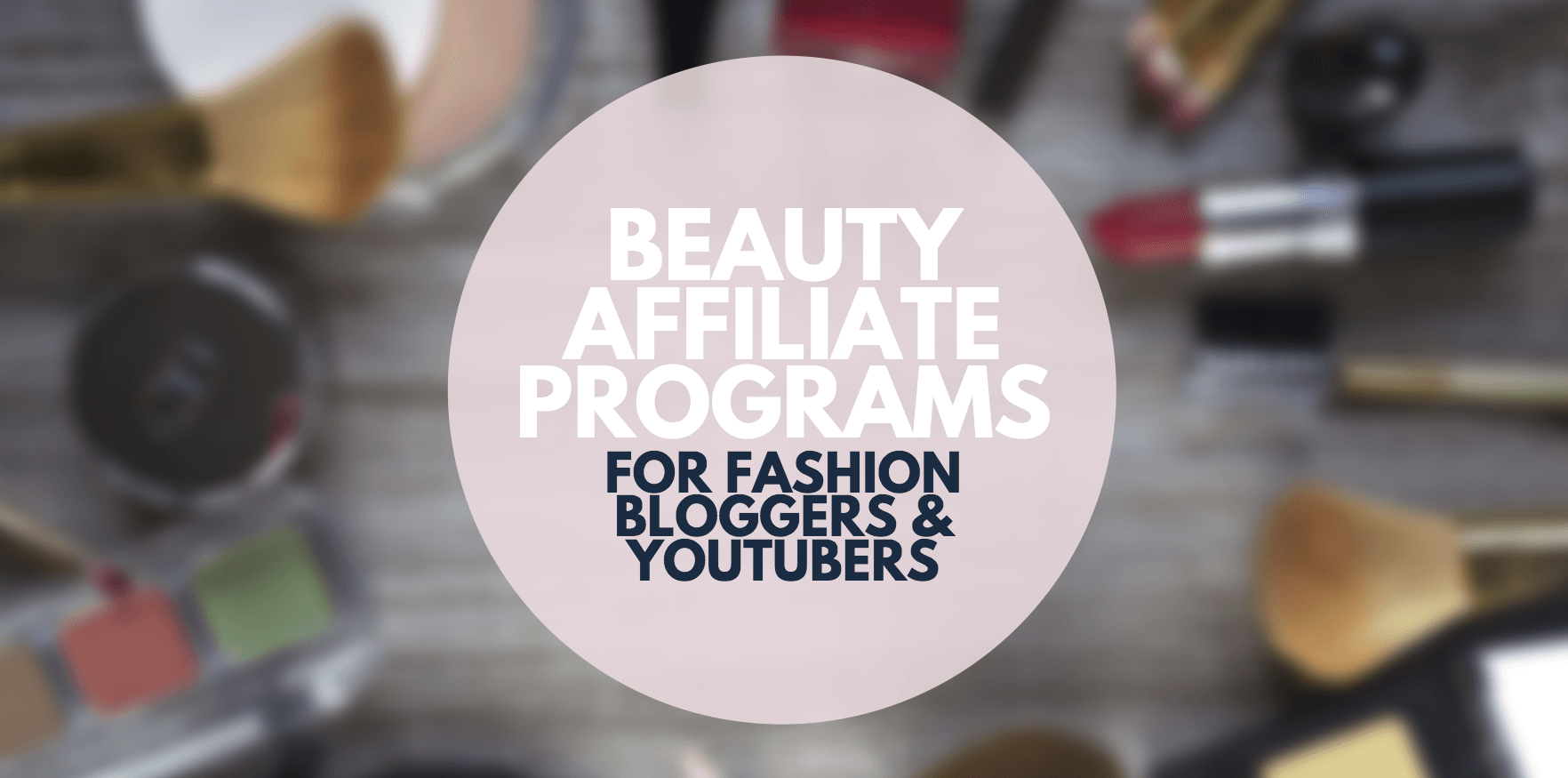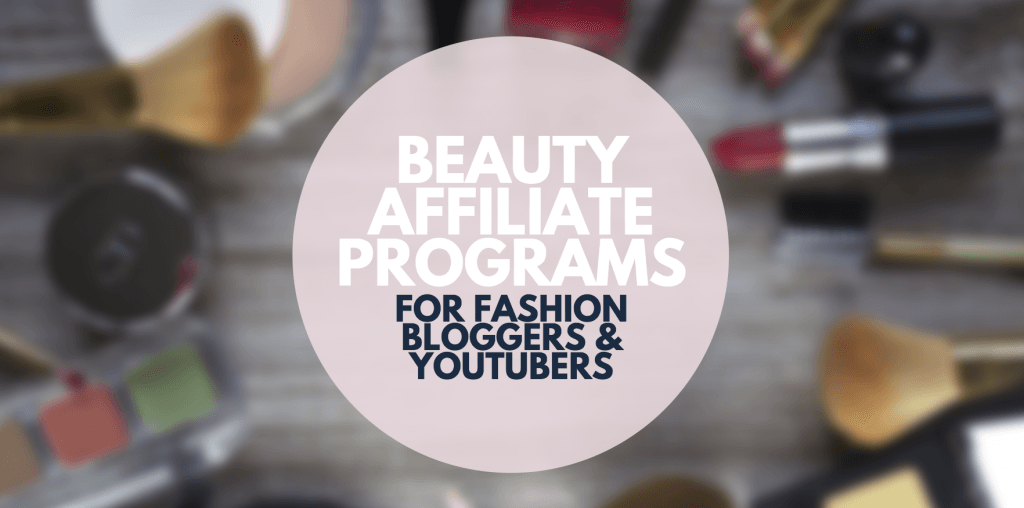 WANT TO KNOW HOW I MAKE MONEY WITH
AFFILIATE MARKETING?
(YOU ALSO GET A 10-DAY COURSE FOR FREE WHEN YOU SIGN UP)
After signing up, you will be redirected to the course page where you need to sign up again - no credit card required, just an email will do.
What You Will Be Learning In This RoundUp:
Who Can Use Beauty Affiliate Programs?
Anyone can become a beauty/makeup affiliate, but if you already have an audience that is interested in such products, then your job is half done.
All you need to do is to start joining these beauty affiliate programs I have for you below and get to work.
If you're still building your brand, you can see this training guide on how to get started.
Now, with all that said, I have to say that I am not in the beauty niche, so the affiliate programs I will be reviewing below won't be from my own personal experience using them, but rather from my experience as an affiliate marketer for the past 6 years.
Who Will Benefit Most From These Programs?
Beauty/makeup bloggers and YouTubers who already have an audience (or are currently building one) and are just looking for reputable beauty brands to partner up with and make some $$$$.
How Big Is The Beauty Industry Online?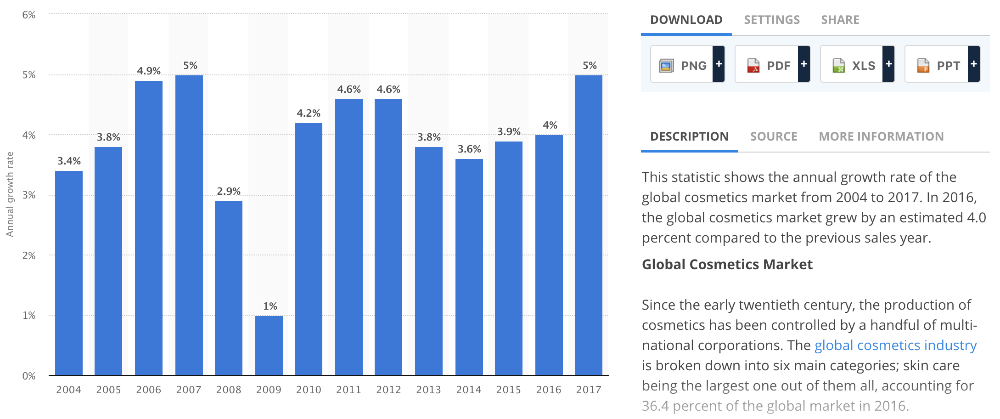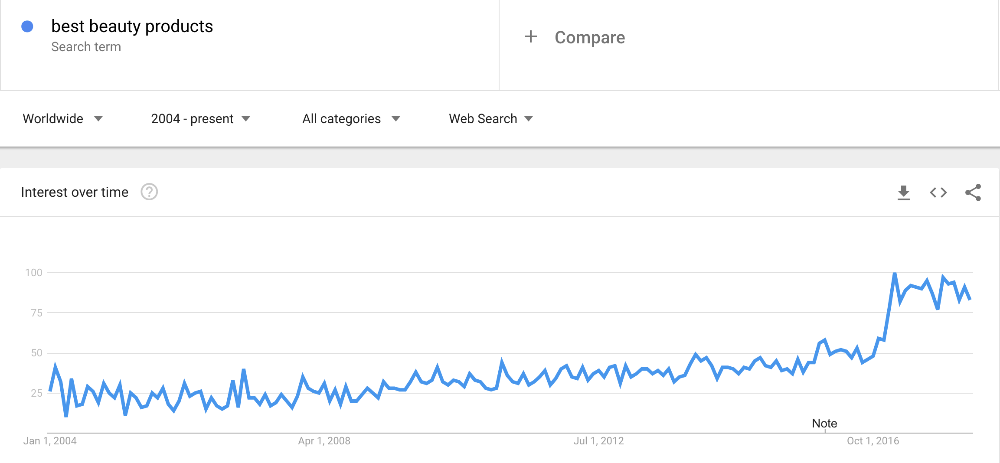 Let's get started…..
The Amazon Associates Program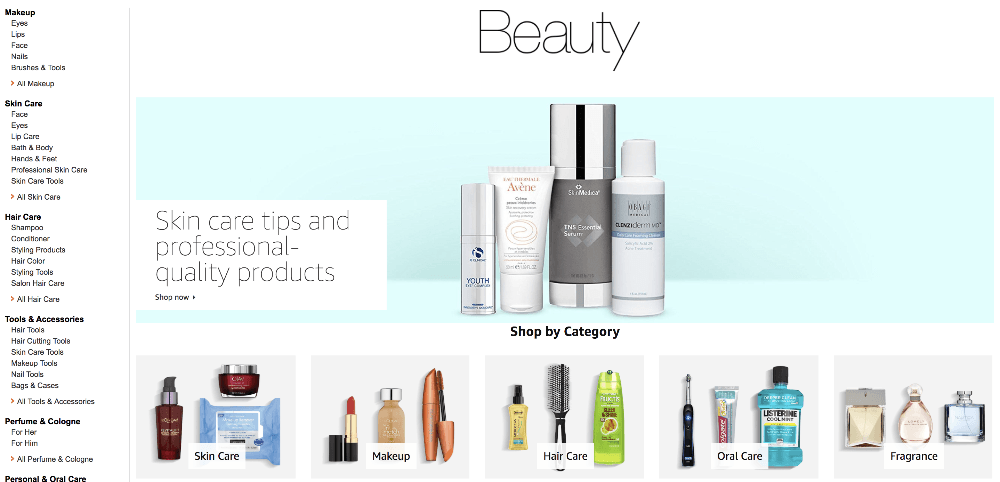 You will see me reference Amazon a lot on my blog posts and that's because Amazon has all the beauty products in the world and they also have an affiliate program that goes with it.
Find out more about the Amazon Associates Program here, but here are a few facts, advantages, and information about it:
What Can You Sell?
Anything on the Amazon website is up for sale and you can sell it as an affiliate, but seeing as this is based on "beauty products", then you will find a lot of products to sell under the "beauty" category.
Amazon Commission Rate: 5% of sales
Commissions are on the lower end of the spectrum with Amazon, but seeing their vast range of products and highly-recognizable brand name, I guess it's worthy of a mention on this list of the best beauty affiliate programs.
Benefits:
– Brand power (Amazon is loved by customers).
– Earn a commission on everything you sell.
– 1000s of beauty products available.
Disadvantages:
– They only pay out in checks or Amazon Gift Cards (no PayPal).
– Very small commissions compared to other beauty affiliate programs.
Who Can Use The Amazon Associates Program?
Anyone.
E.l.f Cosmetics Affiliate Program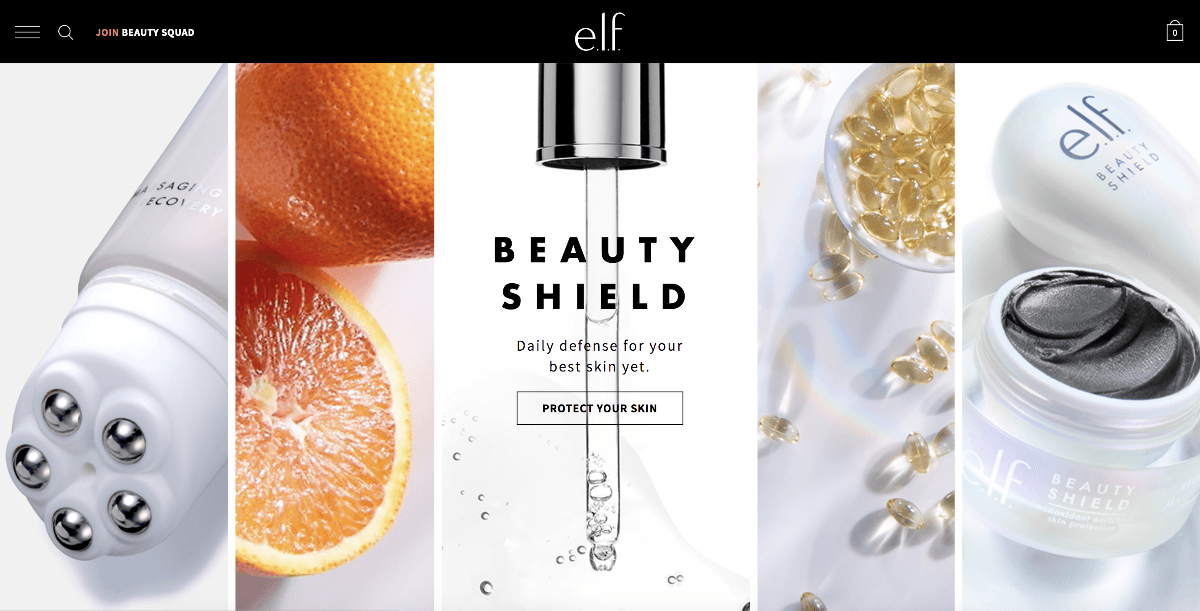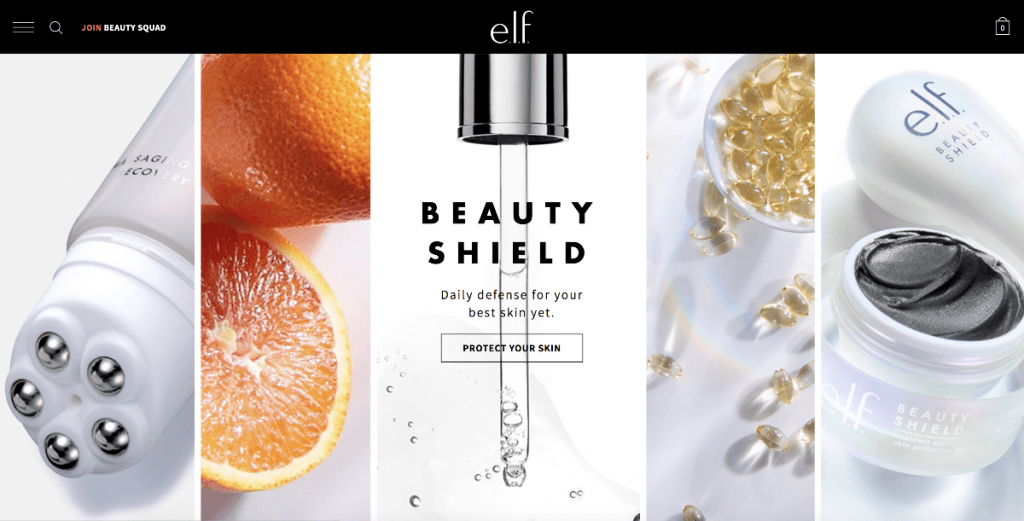 E.l.f Cosmetics have a wide range of typical, high in demand beauty products such as:
Skincare

Makeup brushes

Face masks

Eye make up

etc..
They have a pretty neat store and a powerful brand on social media so promoting the e.l.f cosmetics affiliate program shouldn't be such a hard sell.
What Can You Sell?
Anything on the e.l.f cosmetics website is up for grabs and you can promote anything on their website.
e.l.f Cosmetic Affiliate Commission: 5%
Not too bad, but can be better.
Benefits:
– Highly reputable cosmetics brand.
– Loved by audiences on social media.
Disadvantages:
– Outdated affiliate program backend. However, they have recently moved to the Rakuten network which is supposedly better than their old affiliate program on Commission Junction.
The Marc Jacobs Beauty Affiliate Program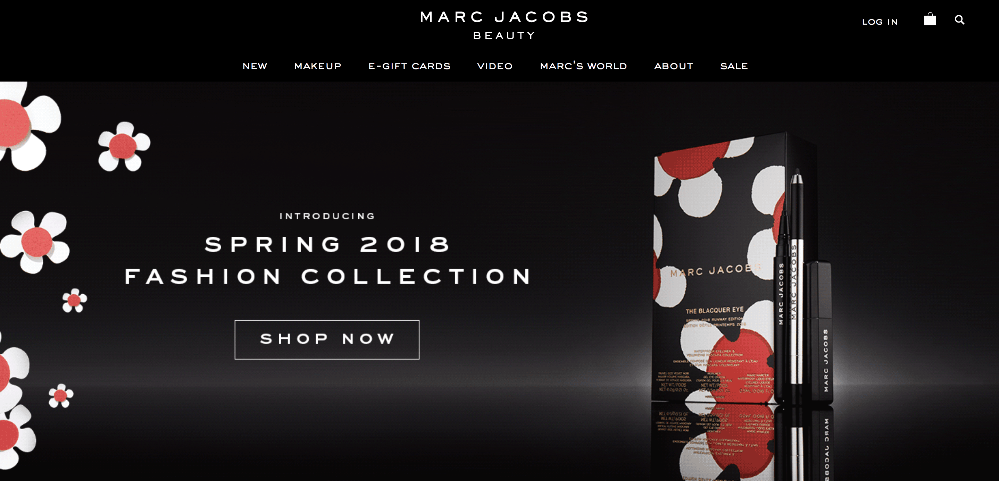 Those that know fashion, know that Marc Jacobs is a brand with many fans across the world in many different demographics.
I myself am not into fashion and beauty so much, bit I know who Marc Jacobs is and what they sell.
I'm also happy to see they have an affiliate program, which pays above-average commissions.
What Can You Sell?
anything on the Marc Jacobs Beauty website, which offers a wide (growing) variety of makeups, eyeliners, toners and much more.
Marc Jacobs Beauty Affiliate Program Commission Rate: 8%
Very good, that's actually double of e.l.f and Amazon so this is definitely is one you should look into joining.
Benefits:
– Leverage the Marc Jacobs brand.
– 8% commission rates.
– A really "cool" rand.
Disadvantages:
– Sites need to be approved first and they do have some specific requirements.
The bareMinerals Affiliate Program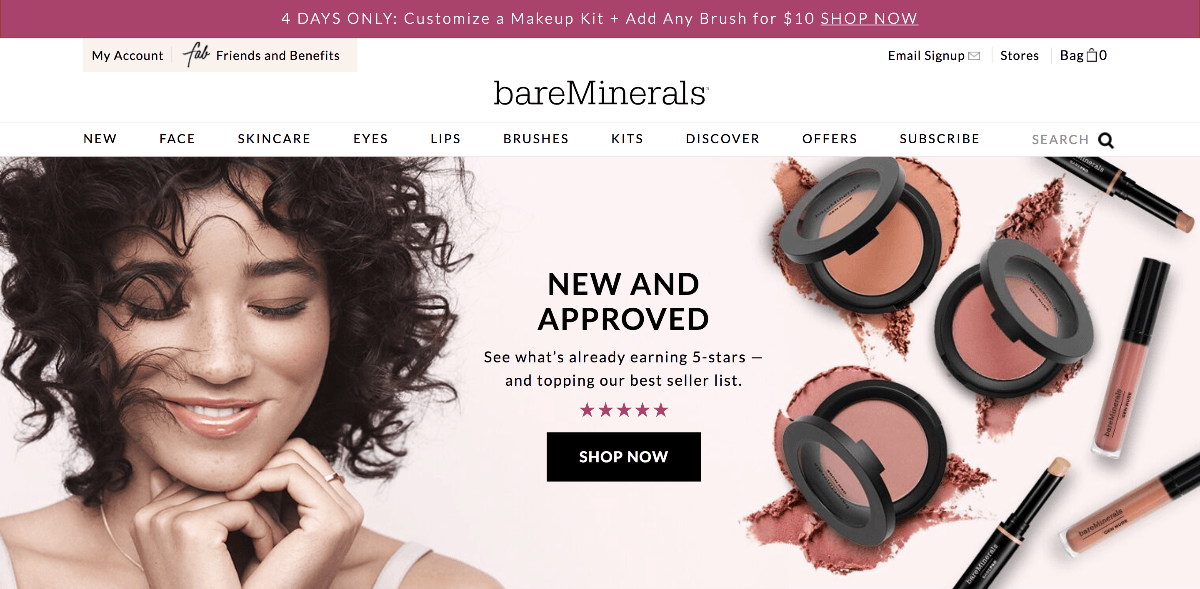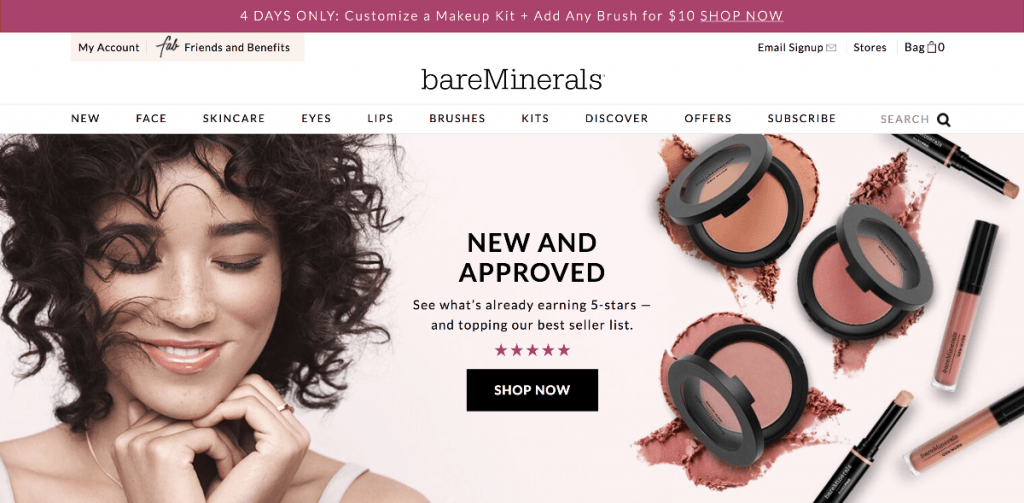 bareMinerals is a revolutionary makeup brand with a social cause tied to it as well.
It helped bring mineral makeup to thousands worldwide and it's also one of the fastest growing makeup brands in the world.
What Can You Sell From bareMinerals?
As with the other beauty affiliate programs on this list, as a bareMinerals affiliate, you can sell any product that you can find on the bareMineral website (which is a lot)!
bareMinerals Commission Rate: 8%
Solid effort from bareMinerals and I am glad they appreciate the hard work affiliates do to promote brands.
At an 8% commission rate and an average order value of around $60, you are in for a nice commission check every week if you have a steady flow of customers.
Benefits:
– A brand with a social cause
– 8% commission rates
– Unique products (mineral makeup)
Disadvantages:
– Unfortunately, bareMinerals only ship to Canada and the US thus strictly narrowing down your audience.
The Forever21 Affiliate Program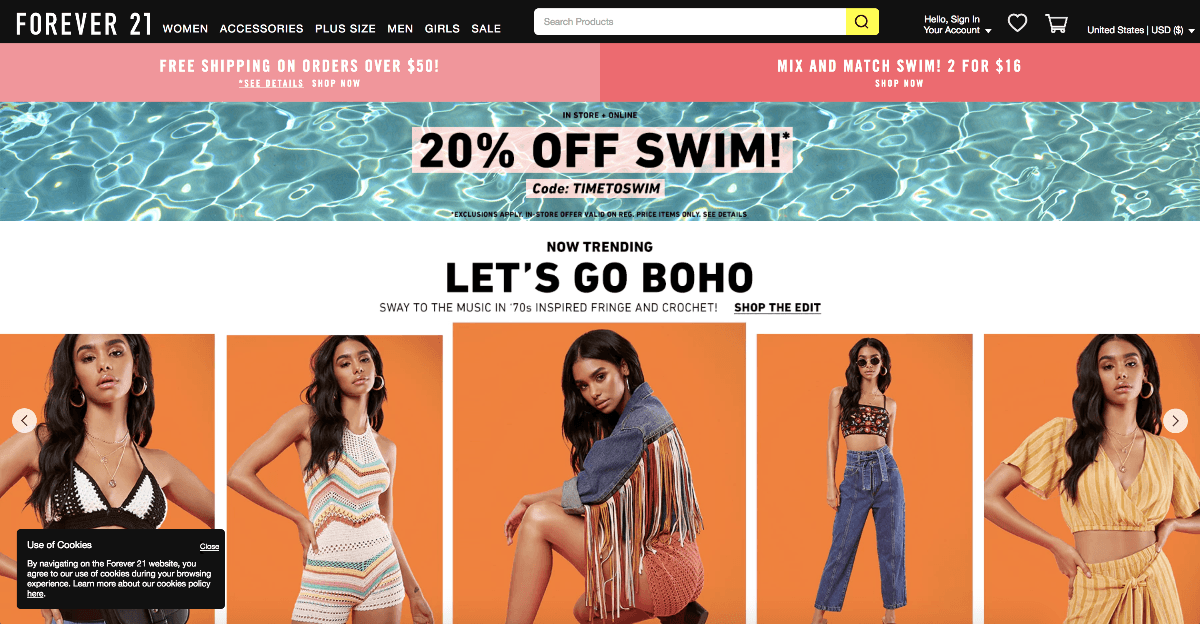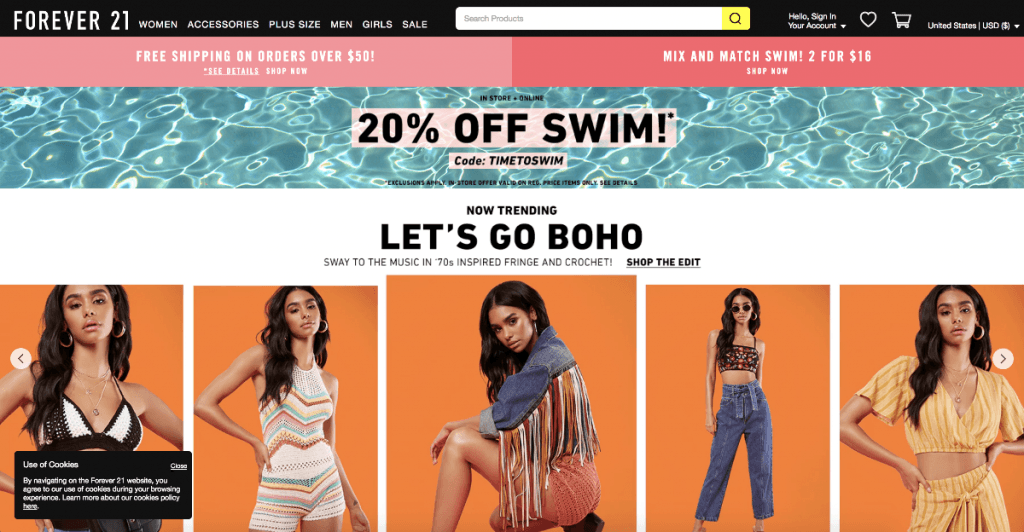 For this last affiliate program on this list (will give you a bigger list soon), I chose the Forever21 affiliate program which apart from makeup/beauty products, they also offer a wide variety of fashion wear as well, this giving you a wider scope if you will.
What Can You Sell?
Forever21 have a huge line of products which all are available for affiliates to sell the way they know best.
Want to promote skirts, shirts, makeup sets? Forever21 has all this and more on their website.
Forever21 Affiliate Program Commission Rate: 4%
Not the best rate I agree, but just like with Amazon's Associate program, the rand name itself makes up for this.
Also, you may find that many of your target users already have a Forever21 account so getting them to purchase would require fewer steps than others.
Definitely something you can look into and diversify with and remember, you can join multiple affiliate programs, not just one.
Benefits:
– A huge, know brand
– Loved by the younger audiences (think of longevity)
– Unique products (mineral makeup)
Disadvantages:
– Requires manual review of your site in order to be accepted.
100+ (More) Beauty Affiliate Programs To Choose From
Unfortunately, there are way too many beauty affiliate programs out there, way more than I can cover in a simple blog post but you can find 100+ other affiliate programs and networks you can join on the RoseVibe website.
How To Promote Beauty Products Online
There are many ways you can promote beauty affiliate products but the best 4 methods I can suggest are:
Instagram

Pinterest

YouTube &

SEO
Let's now look into how to best use each platform to promote.
Instagram:
If you're a beauty blogger/influencer, you already know the influence and power Instagram has when it comes to such products.
I'm not going to go through the many ways Instagram can be used to promote beauty products as that would take some time, but you can see how to use Instagram to make money here.
Pinterest:
Lots and lots of women on Pinterest, and they are mostly into either cookie or beauty products (or both).
You can see my tips from my own experiences getting 20,000+ visitors a month from Pinterest here.
YouTube:
Beauty and makeup products are mostly about "application" and "seeing results".
What better way is there to do both and reach a targetted audience than to publish video reviews of your favourite makeup and beauty products.
Again, I won't go into much detail here, but you can see this video guide to building a brand on YouTube for more information.
SEO (Search Engine Optimisation)
SEO is not what many uses in order to promote beauty affiliate products, which is exactly WHY you should also be doing SEO to promote beauty products.
Written content is still a major player and you can get a lot of targetted visitors to your blog and to your product reviews with SEO.
Learn how to earn affiliate commissions with product reviews and you will e well on your way to building a "beauty business" making $5/10/15 thousand a month.
BONUS TIP: Stay Away From Health & Beauty Pyramid Schemes
If you are researching beauty affiliate programs, then you might come across some programs (or networks) that look like an affiliate program, but actually are pyramid schemes.
How can you tell which is which?
Simple, if the "program" request that you pay a fee to be part of the program and then you can bring in friends and family and you get a cut of their fee, then you are looking at a pyramid scheme, which is illegal.
Yes, pyramid schemes are illegal and no, they are nothing like affiliate marketing.
Affiliate networks do not require a membership fee. It's free to join, open for everyone and you can promote anything to anyone you like.
Just keep this in mind as there's a lot of such pyramid get-rich-quick schemes in the beauty, health and fitness industry.
How To Maximise Your Earnings As Beauty Affiliate
Affiliate marketing here to stay and as you can see, many rands are putting their money behind building a great team of affiliates to help "spread the word".
This means that affiliate marketing and beauty/makeup brands are just now getting started and you need to make sure that you capitalize on the upcoming boom.
If you want to learn how to get the most out of your brand and out of your affiliate revenue, I recommend joining my #1 rated online training course, Wealthy Affiliate.
There is where you will learn all that you need to know in order to become successful at promoting beauty affiliate programs online.
In Closing
Thank you for reading my roundup list of beauty affiliate programs. I hope this at the very least gives you an idea of where to begin and what type of commission rates are expected.
If you have any questions or would like me to do a specific review of any other affiliate program, be sure to let me know in the comment section below.
Talk soon and good luck.
Christian Lee
PS: Don't forget to read my viral "affiliate marketing for beginners" guide.