Boxing, in my opinion, is one of the best forms of exercise there is.
Not only does it teach you how to protect yourself with a mean right hook, but it also requires strengthening your entire body leading to better overall health.
When done right, it also leads to strengthening affiliate profits as well because as you'll soon see, the boxing niche is wide open for a knockout.
In this article, I will be sharing 10 of the best boxing affiliate programs you can promote for some mean affiliate commissions.
10 Boxing Affiliate Programs (Reviewed Below)
---
---
XMartial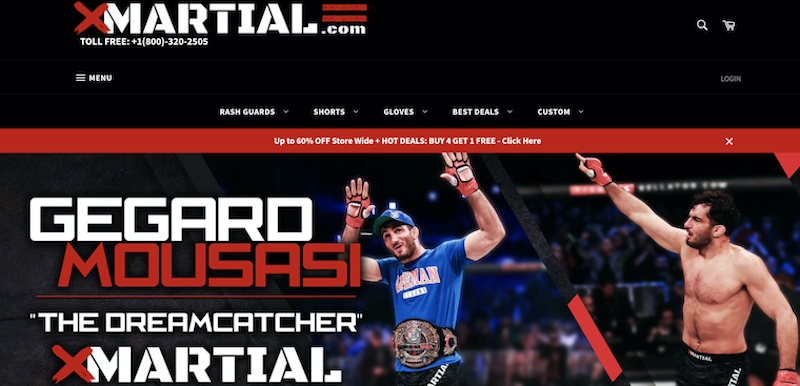 XMartial is an online store offering a wide variety of products like Custom and unique Rash Guards, Fight Shorts, Training Gears and Apparels, that cater to BJJ, Muay Thai and MMA enthusiasts all over the globe.
If you are running a Martial Arts school, an individual person with a good following, or any sports-related publication, you are eligible to join their affiliate program. You can earn as much as 15% commission by simply making a profile through their affiliate portal.
Commission rate: 15% per sale
Elite Sports Affiliate Program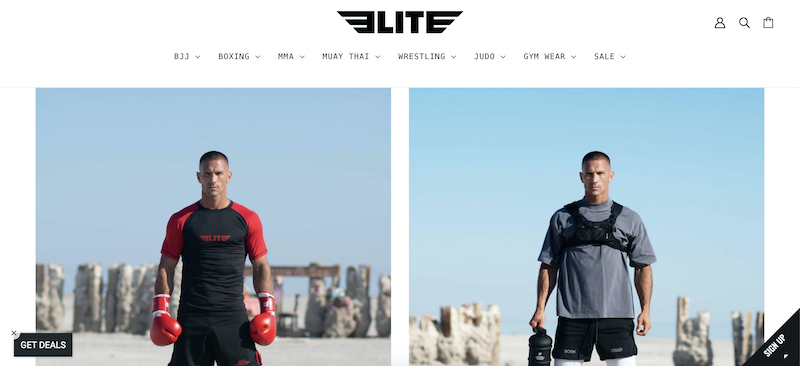 Elite Sports is an online dealer in sports gear and clothing for various sports, including boxing and martial arts. They enjoy a high conversion rate and a high percentage of customer returns.
If you run a sports-related website or blog, you can sign up for the affiliate program for free and earn revenue promoting the products.
When you become an affiliate, you receive banner ads, dedicated affiliate management, textual links, regular newsletters that you can use in your promotions. The company works with ShareASale in managing the affiliate program.
Commission rate: up to 10% per sale
Cookie policy: 60 days of cookie tracking
Payment method: PayPal, Master Card, American Express, etc
Payout structure: monthly
Dick's Sporting Goods Affiliate Program

Dick's Sporting Goods is a famous dealer in sports gear in North America.
The company has various physical stores and online stores that you can join and become an affiliate. The stores sell anything you may need for any sports, including boxing gear.
When you join the affiliate program, you receive textual links, coupons, banner ads, and newsletters that you use in your promotion. You will get a commission for every purchase made through your unique link.
Commission rate: 5% per sale
Cookie policy: 10 days of cookie tracking
Everlast Affiliate Program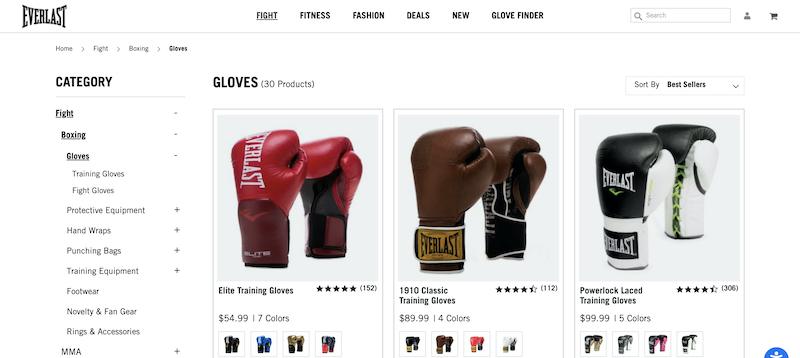 The Everlast brand is a popular online retail store that deals with a wide range of boxing gear.
If you target the right audience, you can enjoy high conversion rates, which leads to more income. The brand is well known, and therefore it resonates well with the people, making it easy to promote it.
You also get a dedicated affiliate manager, coupons and promos, textual links, and other promotional materials. You also get a unique link that you can use in recording and tracking your sales.
Commission rate: up to 5% per sale
Cookie policy: 30 days of cookie tracking
FightCamp Affiliate Program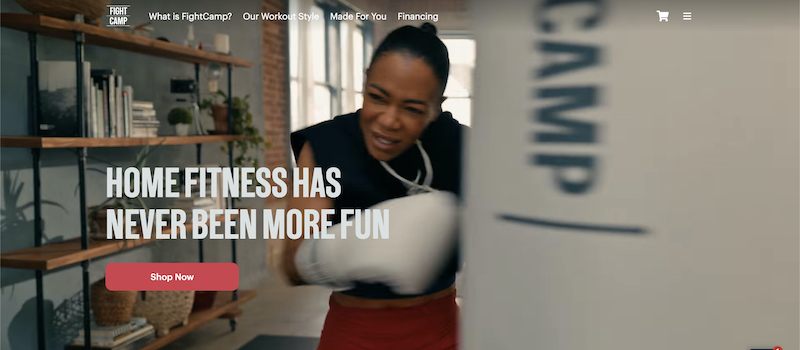 FightCamp affiliate program is run by ShareASale for FightCamp. FightCamp is a home studio boxing gym containing everything you may need for boxing training and workout.
The home studio contains quick wraps, boxing wraps, punch trackers, and a fight mat.
It is free to join the affiliate program, and you get a unique link that you use for recording and tracking your sale. You earn a generous commission for every sale made through your affiliate link.
Commission rate: $30 on every subscription
Cookie length: 30 days of cookie tracking
Payment method: PayPal
Trifecta Nutrition Affiliate Program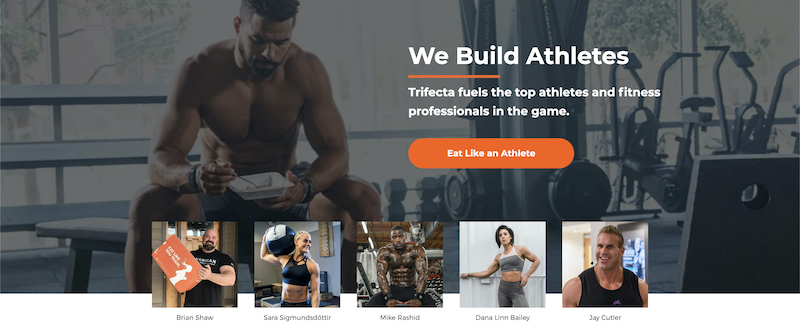 Trifecta Nutrition is an organic meal delivery plan that delivers to people who wish to eat clean, especially athletes. There are various meal delivery plans online, but Trifecta Nutrition caters to athletes, including boxers.
The program helps the athletes meet the crucial aspect of nutrition, which affects their performance. The affiliate program stands out for offering recurring incomes for every sale.
Your unique link helps you track your sales to know how much you have earned. You also enjoy help from a dedicated affiliate management team.
Commission rate: 50/50 split based on SKUs
Cookie policy: 30 days of cookie tracking
Payout structure: weekly
Forza Sports Affiliate Program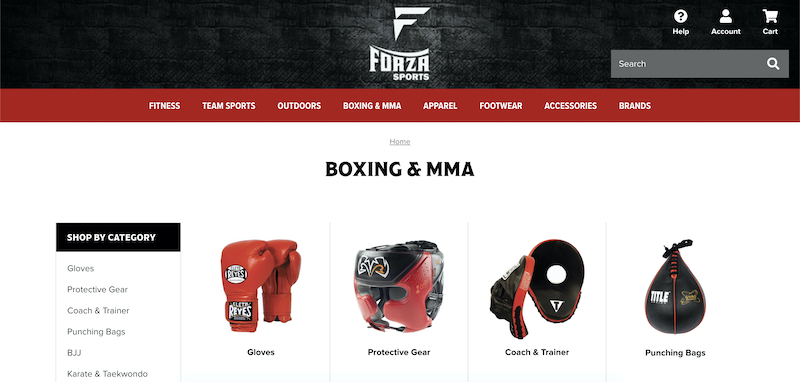 Forza Sports has built a reputation for offering a variety of best quality training equipment and products for various sports. Their boxing section stands out as one of the best that you can find online.
The brand offers everything, including speed bags, heavy bags, gloves, and protective gear.
The Forza Sports affiliate program is run through ShareASale. You can join the affiliate program for free and earn a double-digit commission for promoting the products on your website, blog, or social media accounts.
Commission rate: 10% per sale
Cookie policy: 30 days of cookie tracking
SportsMemorabilia.com Affiliate Program
Sports Memorabilia offers a large variety of boxing collectibles. Their collection of products includes autographed gear and other boxing products. You can also get products from other sports and not just boxing.
The brand stands out from the rest for offering authentic products. as such, your audience will be happy collecting authentic products, which increases the chances of coming for more.
They run their affiliate program through ShareASale, and you will earn a generous commission promoting their products to your audience.
Commission rate: 12%
Cookie policy: 30 days of cookie tracking
Kbands Training Affiliate Program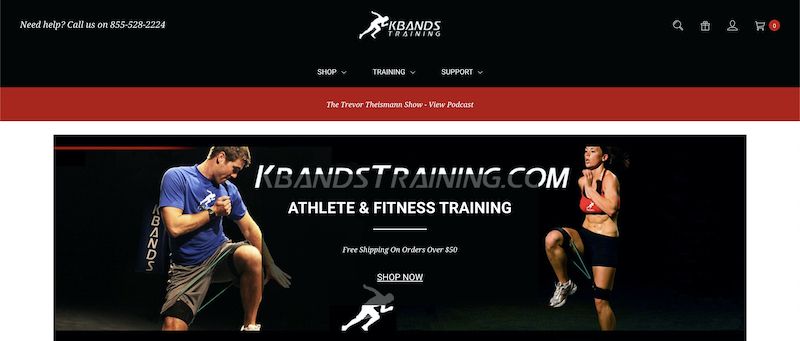 Kbands specializes in offering training bands for a large variety of sorts, including boxing.
The affiliate program allows you to use your unique link on any article related to Kbands training bands. Their extended cookie length allows enough time for your readers to make a purchase and for you to earn a commission.
It is free to join the affiliate program and get a unique link that you will use to track and record your sales.
Commission rate: 12% per sale
Cookie policy: 60 days of cookie tracking
Elite Boxing TV Affiliate Program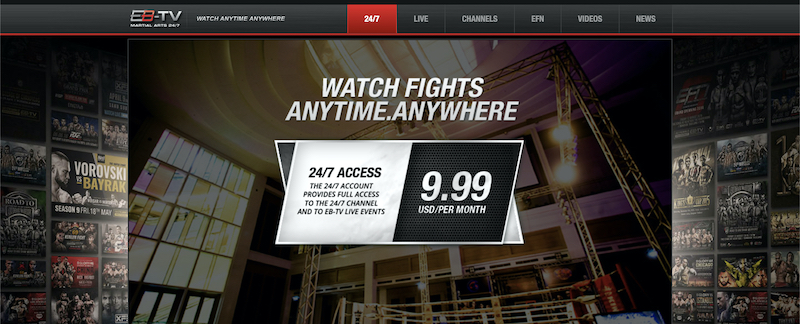 Avangate manages the EB-TV affiliate program for Elite Boxing TV.
Joining the affiliate program is simple, and you'll start earning a commission for all prospects that you refer, and they become EB-TV customers.
After signing up for the affiliate program, you'll get textual links, banners, and reviews to advertise the brand. If a customer signs up through your unique link, you earn a commission. Your commission rate becomes better with increased performance.
You also enjoy a dedicated affiliate management team.
Commission rate: 15% base commission
Cookie policy: 90 days
---
Can You Make Money With Combat Sports Affiliate Marketing?
I've covered other combat sports affiliate programs in the past and every time I find new and exciting affiliate programs to feature on these lists.
If you'd like to get started with (boxing) affiliate marketing, the best time to do so is right now.
On this page, you will find my entire strategy of building simple affiliate websites that make money. If you're looking for some direction with your affiliate campaigns, be sure to read that guide. It's 100% free.