Seeing how everyone is suddenly longing to be outdoors again away from the toxic big cities and back into nature, I've decided to bring forth some camping and hiking-related affiliate programs that I think will be useful to all sorts of "outdoors" bloggers.
It's also good to note camping and hiking gear carry some high-ticket items as well so partnering up with the right affiliate programs can net you some steady high-ticket commissions.
Down below I will also share with you some ideas on how to get started in this niche but first, here's a quick overview of the affiliate programs I will review below.
10 Camping & Hiking Affiliate Programs (Reviewed Below)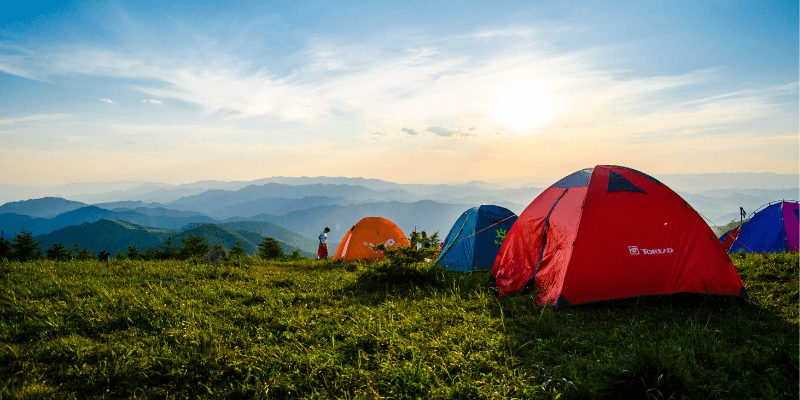 ---
---
Cotopaxi Affiliate Program
Cotopaxi affiliate program is managed by AvantLink. Cotopaxi is a B-Corp brand that specializes in making outdoor gear. They deal in various products, including water bottles, backpacks, sleeping bags, and outdoor clothing.
If you run a camping or hiking related website, you can join the affiliate program and earn a commission promoting their products. The affiliate program offers banner ads, textual links, and product feeds to their affiliate partners.
You can also request custom partnerships and promotions, and you can also enjoy more commissions and bonuses for exclusive sales incentives.
Commission rate: 10% per sale. Increased commissions and bonuses for exclusive incentives
Commission rate: 30 days of cookie tracking
Coleman Affiliate Program
Coleman's affiliate program is run by AvanLink for Coleman, a leading brand in the hiking and outdoor world.
Coleman deals in everything that you want for a hiking and camping experience, including sleeping bags, camping gear, tents, backpacks, among others. The brand is famous and has an admirable reputation.
Therefore, you won't have a difficult time promoting it on your website or blog. Plus, you don't have to promote the brand, but you can choose the products you want to promote. You get a commission for every purchase made through your unique affiliate link.
Commission rate: 5% per sale
Cookie policy: 14 days
CampChef Affiliate Program
CampChef's affiliate program is managed by Commission Junction on behalf of CampChef. CampChef prides itself on having over 20 years of experience in the outdoor cooking products market.
They have a wide range of outdoor cooking products that cater to various price ranges. Commission Junction provides you with all the tools you need to promote the products if you become an affiliate partner.
These include industry-leading data feed, dedicated affiliate manager, textual links, and banner ads. You also get a unique link through which you can track and record all your sales.
Commission rate: 10% per sale
Cookie policy: 30 days of cookie tracking
Ramsey Outdoor Affiliate Program
Ramsey Outdoor affiliate program is a program of Ramsey Outdoor which has been in the business of offering outdoor products for over 55 years.
They specialize in offering camping and hiking clothing and gear, including backpacks, among others.
Ramsey Outdoor has a partnership with AvantLink that manages the affiliate program and provides the affiliates with all the tools they need. The high converting products guarantee you a better income as commission.
For every purchase made through your unique affiliate link, you'll get a commission with the possibility of rising with better performance. The affiliate program stands out for its impressive cookie tracking policy.
Commission rate: 8% per sale
Cookie tracking: 120 days
Gear Co-op Affiliate Program
Gear Co-op affiliate program offers one of the best ways to earn as an affiliate. Gear Co-Op retailer carries many top brands, including Patagonia, Adidas Outdoor, The North Face, Mountain Hardwear, etc.
They provide gear, clothing, and footwear for all outdoor activities, including camping and hiking. If you have a website in the outdoor activities niche, this is an affiliate program you should consider.
It has a variety of ways in which you can earn a commission. The high conversion rate of the products guarantees a better income.
Commission rate: 7% per sale, 9% on clothing and footwear, and 8% on gear. A top affiliate can earn an 11% commission or higher.
Cookie policy: 120 days
Rock Creek Affiliate Program
Rock Creek affiliate program is run by AvantLink for RockCreek.com. RockCreek.com offers the best quality outdoor apparel and equipment from top brands.
As an affiliate partner, you get access to a dedicated program manager, access to marketing materials, dynamic solutions, data feeds, and raw data.
Affiliates with high sale volumes also enjoy performance incentives. The affiliate program also accepts applications from coupons and deals sites, but they only receive a 4% commission.
Commission rate: 8% per sale and other performance incentives
Commission rate: 30 days
Outdoor Vitals Affiliate Program
Outdoor Vitals affiliate program doesn't offer a large selection of outdoor activities items. However, the few products they offer, including sleeping bags, backpacks, and other hiking gear, boast a high conversion rate.
Therefore, it will be an excellent idea if you choose to promote the products on your website. Plus, you'll be offered promotional materials such as textual links and banner ads to promote the products. When you become an affiliate, you get a unique link to track and record your sales.
The affiliate program is managed by AvantLink.
Commission rate: 10% per sale
Cookie policy: 30 days
Outdoor Gear Exchange Affiliate Program
Outdoor Gear Exchange affiliate program offers a large selection of camping and hiking products that rival any other provider.
Yours is just to convince your audience to purchase the products, and you can start earning your commission.
You can use your unique affiliate link on your website or blog and earn a commission every time a customer uses it to make a purchase.
Commission rate: 6% per sale
Cookie policy: 30 days of cookie tracking
Arkadia Supply Company Affiliate Program
Arkadia Supply Company's affiliate program is managed by the ShareASale affiliate network. Although they don't have a large selection of products, they pride in offering unique products with a high conversion rate.
They focus on lightweight and waterproof backpacks, and you can fold them to fit in the pocket. The affiliate program offers a generous commission for its products and fair cookie tracking.
For every purchase made using your affiliate link, you get a commission with incentives for better performance.
Commission rate: 10% per sale
Cookie policy: 30 days of cookie tracking
Oregon Mountain Community Affiliate Program
Oregon Mountain Community Affiliate Program uses AvantLink to manage its affiliate program, conduct performance reviews, and increase commission upon request.
Oregon Mountain has built a reputation for offering the best outdoor gear and apparel for over 30 years. Their online store contains products by top brands such as Patagonia, Marmot, The North Face, and Canada Goose.
If you run a community or review site, it is time to join the affiliate program for free and earn a commission for every sale.
Commission rate: 8%
Cookie policy: 60 days of cookie tracking
---
How To Get Started With Camping (& Hiking) Affiliate Programs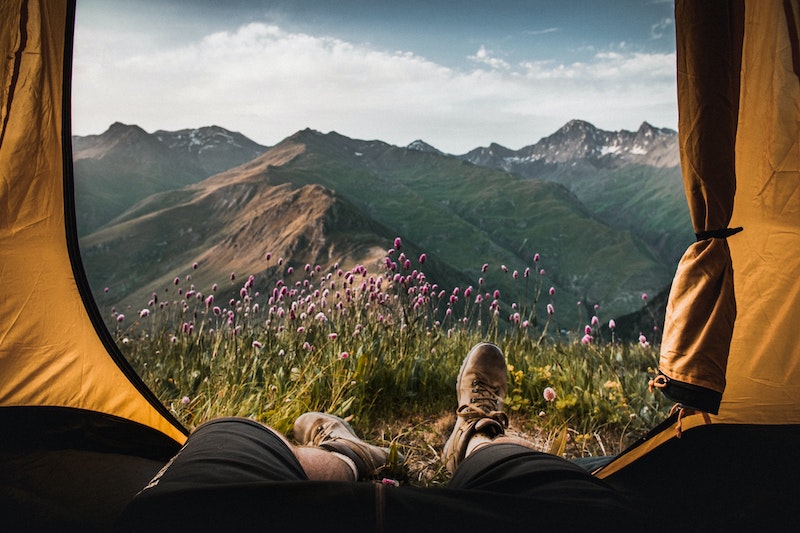 If you're just getting started with affiliate marketing and you'd like to know more about how you can best promote the above-mentioned affiliate programs, here are some tips on how to get started as a camping affiliate.
Create Camping-Related Content
One of the most important things you can do is to target your audience. It's not enough to just create a website or blog about camping and hiking.
You need to make sure that your content is geared towards those who are interested in these activities.
This means writing blog posts, creating videos, and posting photos that will appeal to this demographic.
Get Active on Social Media (Which Is Popular With Campers & Hikers)
In addition to targeting your content, you also need to be active on social media.
Platforms like Facebook, Twitter, and Instagram are great for sharing photos and videos of your latest camping trip.
Be sure to use relevant hashtags so that potential customers can find your content easily. Y
ou should also consider creating a Facebook page for your affiliate business.
This is a great way to connect with potential customers and build up a following of people who are interested in what you have to say.
Remember Your "Call To Action"
Finally, don't forget to include a call to action on all of your content. This could be a link to the affiliate website where customers can purchase the products you're promoting.
Alternatively, you could provide a discount code that they can use at checkout. By making it easy for potential customers to take the next step, you'll be more likely to make a sale.
---
By following these tips, you'll be well on your way to success as a camping and hiking affiliate. Just remember to focus on creating quality content and building relationships with your audience, and you'll be sure to see results in no time.
If you'd like to know more about affiliate marketing, be sure to read my free guide here.