Is there a more boring topic to discuss than car insurance?
I doubt it, but when it comes to affiliate marketing in the car insurance niche, things can get pretty interesting.
Today we're looking at some of the top converting car insurance affiliate programs out there and it's with great pleasure to tell you right off the bat that there are some pretty incredible commissions being offered to affiliates.
So, without further introductions, here are…
5 Car Insurance Affiliate Programs:
Esure Affiliate Program
Aviva Affiliate Program
Metromile Affiliate Program
iCarHireInsurance Affiliate Program
BlueSkyCoverage Affiliate Program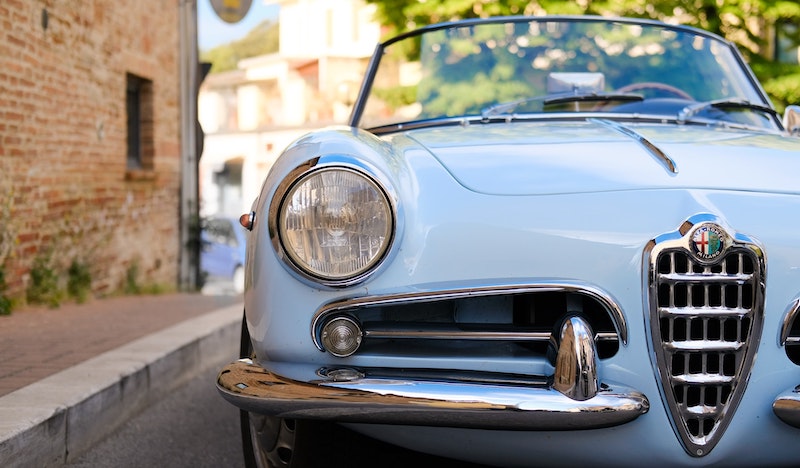 ---
---
Esure Affiliate Program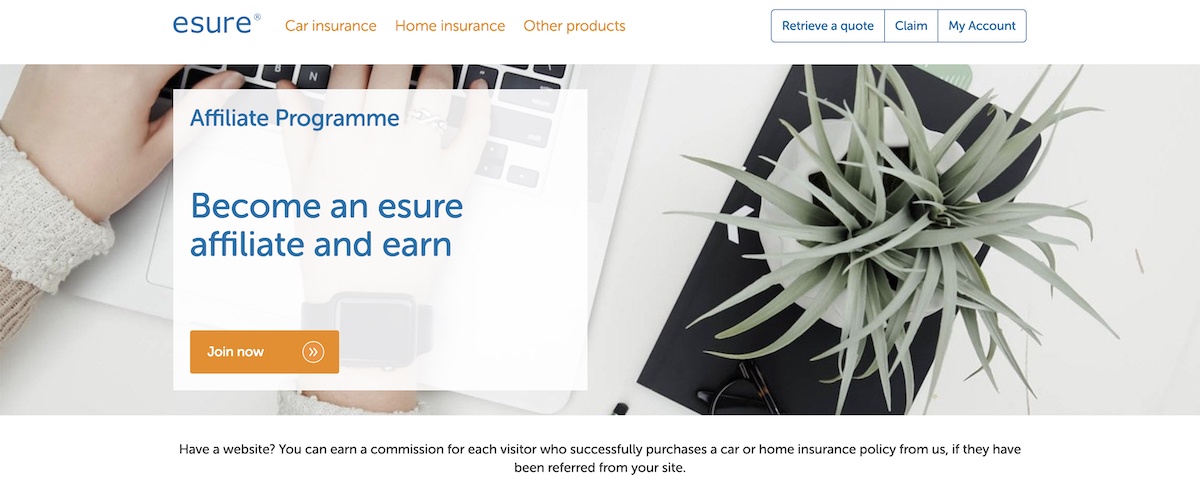 If you are looking for a car insurance company that can protect you against financial loss, contact Esure straightaway. It was founded in 2000 by Sir Peter Wood.
These days, auto insurance competition is lowering auto insurance rates all over the world. Fortunately, this isn't the case with Esure. Its managers constantly look out for ways to transcend the expectations of their customers and give them exceptional benefits.
It gives unlimited cover for injury to other people.
5-year guaranteed repair work if you choose their experts.
They also provide a courtesy car if your vehicle is being repaired.
Even the windscreen can be replaced in case of an accident.
Lastly, you can consult them for legal advice anytime.
These are just a few exceptional benefits for clients.
For affiliate marketers, they also have some amazing advantages.
It is utterly free; you don't have to deal with a scary sign-up fee. In addition, there is a real-time stat on their website where you can monitor how much you have earned.
Program Highlights
You only earn a commission if someone buys the insurance.
Esure provides all the pre-approved banners for marketing.
You can check your performance and earnings through real-time stats.
It is pertinent to register to their program with Awin.
It is possible to change some car insurance policy details.
Aviva Affiliate Program

In the UK, Aviva is one of the most popular and respected car insurance company. Its comprehensive plans with extensive coverage give peace of mind and make the customers believe that their investment is protected.
People often opt for insurance for new car. But, according to experts, this insurance policy suits those vehicles that are no longer under warranty.
It is particularly because the claims are easy and unlimited.
Though it is the largest insurer in the UK, you can promote Aviva in other countries too. Their policies have a large number of features that can assist you in attracting car owners from all around the world.
Some drivers state that it is expensive compared to other insurance programs in the market. In a way, this is true but it can save you significant money in the long run.
Program Highlights
The cashback car insurance sale commission is £30.
For non-cashback sales, you can earn around £60.
This company also gives lower premiums to those who drive fewer miles.
The cookie duration is 30 days.
It also offers multi-car motor insurance discounts.
Metromile Affiliate Program

This is an exclusive car insurance program that counts on how much you drive.
People who don't drive much will save the most as they will be quoted a base rate, which would be a few pennies per mile. For that reason, it is also known as pay-per-mile car insurance which is aimed at city dwellers.
Their auto coverage includes rental reimbursement, roadside assistance, and no-deductible glass repair. It also gives pet injury protection in its comprehensive and collision coverage, but this isn't applicable in a few states like Illinois and Virginia.
If you have pets, you will love the pet insurance benefit the most. Since, in case of an accident, the company can provide up to $1,000 if your pet is injured.
Other than that, they have something special for those who love long trips. All miles over 250/day are free.
Program highlights
On all valid new quotes, you can earn $10.
They accept almost all websites that are relevant to their service.
It is utterly free to participate in their affiliate program.
You can be an affiliate partner if you live outside the United States.
It is pertinent to become a member of Impact Radius Network first.
iCarHireInsurance Affiliate Program

If your customers hire vehicles on a constant basis, promote 'iCarHireInsurance' service.
Most car insurance companies compel you to opt for excess insurance payments due to their smart options. Fortunately, iCarHireInsurance is different.
You pay significantly a lower price and avail all the benefits as well.
Now, if you are specifically interested in hiring the car for your professional work, make sure you are hiring it in the UK, Ireland, Europe, Africa, and Australia only.
This is mainly because their insurance policy and agreement protects you through CDW (Collision Damage Waiver).
For an affiliate marketer, joining their program can be a bit difficult.
You have to sign up as an advertiser and show that you have a good quality website, packed with valuable information regarding vehicles and insurance policies.
They review your application in detail before accepting you as their affiliate partner.
Program Highlights
You earn an 18% commission if someone purchases the policy.
The conversion rate is excellent especially due to the low price.
iCarHireInsurance provides a lot of promotional material for marketing purposes.
Though it is easy to join, they prefer marketers with high-quality websites.
You can't upgrade the policy once you purchase it.
BlueSkyCoverage Affiliate Program

Car insurance should be about life savings than a life expanse.
And, 'Blue Sky Coverage' comprehends this so well. Therefore, you can get the most reasonable quotes through them. Their agents are devoted to hand you the best coverage at the lowest rate. You can indeed match them with other providers.
Before we delve deeper into its benefits, it is imperative to mention one thing here that Blue Sky Coverage presents insurance plans for motorcycle, RV, and boat too.
In other words, all forms of the vehicle are covered.
You don't have to jump from site to site to find the insurance plans for your vehicles. All policies are present in one place. Furthermore, the overall experience isn't overwhelming either. The entire process of obtaining it is effortless and straightforward.
It was their aim to create a user-friendly experience for the customers. That's why you can get all the information you need within a few minutes… We guarantee.
Program Highlights
You get paid on each form submission.
Their affiliate managers monitor your website and assist you in increasing the revenue.
You can relish complete redesign of your website without additional cost.
They give customized banners, widgets, and landing pages.
If you are a member of an auto club, you can avail some discount.
---
How To Get Started In The Car Insurance Niche
Now that you've been introduced to the best car insurance affiliate programs on the market, let's see take a quick detour and see how you can get started in this niche.
One thing you should know is that the car industry is very research-based, meaning people would be looking for information online long before they actually make a decision and make a purchase.
This means that – IMO – your focus should be spent on understanding SEO and the intent-based keywords that people looking for car insurance would likely be typing.
Now I do have an SEO course that I can pitch you, but if you're brand new; just learning SEO is not going to cut it. You need to understand how to build a website, how to write content, and of course; how to make money.
For this, I recommend non-other my 100% free tell-all guide explaining how I build my own affiliate websites. If you're interested, be sure to give it a look.