There seems to be this emerging "return to Eden" culture where many are returning back to religion for that deeper meaning in their lives.
As with every other niche, there are plenty of affiliate programs you can promote to take advantage of this shift in thinking, with plenty of great commissions to profit from your efforts.
Today, we're looking at ten faith-based Christian affiliate programs you can promote online and earn some excellent commissions doing it.
The 10 Best Christian Affiliate Programs (Reviewed Below)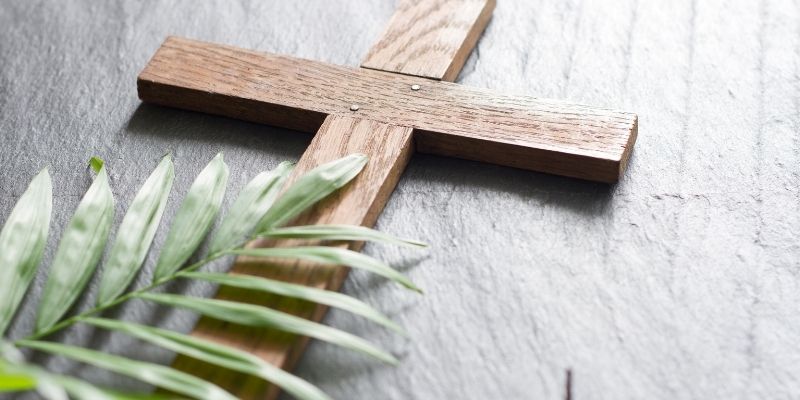 ---
---
ChristianBook
ChristianBook is the Christian version of Amazon. Although their focus is on books and bibles, they have just about anything you would need in life: homeschooling supplies, movies, music, bargains, church supplies, jewelry, gifts, and so much more.
However, they have a few requirements you'd have to meet to become an affiliate, one of them being that you commit to generating a minimum of $313 in sales annually.
Besides that, you'd also have to have a functional, reviewable, and well-designed website written in English.
Their perfect affiliate would be companies that sell Christian products or services or personal websites and blogs with themes that align with their product selection.
Commission: 8% for physical products and 5% for digital downloads.
Cookie length: 30 days.
The Daily Grace Co
The Daily Grace Co. is an online shop where you can browse through beautifully illustrated bible books, self-improvement collections, and various notes and planners.
They put a heavy focus on their beautiful illustrations, and they are constantly coming up with new products that will help improve the everyday lives of Christians.
They also have an affiliate program with a few requirements for joining in.
Namely, you would have to be a resident of the US and a current customer of their company.
Commission: 10-15%
Cookie length: 30 days.
Hopefuel
Hopefuel is a US-based company that creates beautiful and creative Christian day planners, prayer journals, stickers, and more.
Their products are aimed at helping individuals to make Bible study a daily habit.
Although they have many creative items in their store, their most popular products are the Hope Planners, which come in a daily and weekly format and cost between $34 and $47.
To become an affiliate, Hopefuel requires you to be an avid planner user, have an existing and regularly updated blog or social media platform, as well as post uncontroversial content.
Commission: 15%
Cookie length: 30 days
Cultivate What Matters
Cultivate What Matters is another company that focuses on creatively illustrated bible books, planners, notepads, etc.
Here, you can find beautiful gifts for Christians that aim to help strengthen their faith as well as motivate and inspire.
Cultivate What Matters has an affiliate program managed through ShareASale where you can sign up and have access to various creatives that will help you make sales and earn a commission.
However, they have a few requirements you have to fulfill in order to qualify as an affiliate, including having a website or blog that's regularly updated and a combined audience reach of at least 5,000 across various social media platforms, newsletter subscribers, monthly visitors, etc.
Commission: 10% from new and returning customers
Cookie length: 30 days
DaySpring
DaySpring is a company that has been around since the early 70s and has since grown into the largest publisher and distributor of Christian greeting cards.
They are also one of the leading US retailers for anything that has to do with Christian gifts, including jewelry, home decor, books, bibles, planners, etc.
They have an affiliate program through ShareASale where they provide their affiliates with a good selection of creatives, banners, promo codes, and monthly newsletters with offers and sales they can promote.
Commission: 13%
Cookie: 30 days
Church Source
ChurchSource is a company that partners with authors and church leaders to provide a comprehensive and focused selection of the best church resources available.
Bible translations and reference resources for Bible study, sermon preparation, discipleship training, and personal enrichment are handpicked by a team of ministry experts.
ChurchSource also has an affiliate program run by ShareASale where affiliates can track sales, earnings, and commissions as well as have access to banners, text links, and data feed.
Commission: 10%
Cookie: 60 days
The Commandment
The Commandment is a website where you can find faith-themed products such as planners, home decor, jewelry, and so much more.
Their goal with their products is to offer encouragement and inspire more Christians to strengthen their faith.
The Commandment has an in-house managed affiliate program that offers affiliates a chance of earning a commission by selling their products.
Their commission is tiered into systems based on your performance.
For example:
Apprentice: Base commission 7%
Junior Messenger: 10% when you hit $100 in sales.
Captain Messenger: Commission 12% when you hit $500 in sales.
Master Messenger: Commission 14% when you hit $1500 in sales.
Grand Master Messenger: Commission 20% when you hit $3000 in sales.
They also give you a cookie duration of 30 days to ensure you are credited for your sales.
Bible Belles
BibleBelles is a publisher that helps young girls discover God's love, real beauty, and purpose.
Their original children's book series is designed for girls ages 4-10 and features five superhero women from the Bible: Hannah, Esther, Ruth, Abigail, and Deborah.
However, they also have coloring books, journals, devotionals, and many other interesting things for young girls.
Their affiliate program is managed by ShareASale, which also gives affiliates access to their viral videos, social media ads, paid posts, and other creatives.
As an affiliate, you can also use high-quality marketing ads with $10 off promotions to increase click-through rates.
Commission: 8%
Cookie: 30 days
FaithBox
Faithbox is a monthly subscription box filled with products from companies that have a positive impact on the world, as well as their self-published devotional and an Impact Guide outlining the products and impact being made each month.
Their affiliate program is managed through ShareASale, and their on-site conversion rate is consistent at > 5% conversion, so you can expect a solid return if you can efficiently promote their product to your audience.
Commission: $15
Cookie length: 90 days
Memory Cross
Memory Cross is an organization that makes unique origami folding cards used to share the Gospel and teach children.
Themes include Bible stories, Gospel tracts, Scripture memorization cards, and specialty items such as flashcards that teach children their ABCs.
In addition to Memory Cross cards, the organization also carries a wide range of Fair Trade products covering home decor, toys, clothing, and more.
The organization's affiliate program is handled by ShareASale, which gives affiliates access to coupons, banners, texts, and various creatives that will help you promote their products and earn a commission.
Commission: 15%
Cookie length: 90 days
---
How To Get Started With Christian Affiliate Marketing
If you're passionate about your faith, starting a Christian blog may be the perfect way for you to connect with other believers and share your opinions.
If you're just now getting started with affiliate marketing, below I will walk you through the process of creating and growing a Christian blog from scratch.
A blog will allow you to promote (and profit) from the above-mentioned Christian affiliate programs.
This will be a quick guide, but I will explain how to choose a platform, come up with content ideas, and grow your audience.
So whether you're a seasoned blogger or just getting started, here are my best (quick) tips on how to create a successful Christian blog!
Choose the right blogging platform: WordPress is a popular choice among bloggers because it's user-friendly and customizable. Other good options include Weebly and Tumblr.
Come up with content ideas: When you're first starting out, it can be helpful to come up with a list of topics you're interested in writing about. You can also look to current events or hot-button issues for inspiration.
Grow your audience: One of the most essential things for any blogger is to grow their audience. There are several ways to do this, including social media promotion, guest posting, and email lists.
Monetize with Christian affiliate programs: Once you've grown your blog, you may be looking to monetize your blog and IMO, the above-listed Christian affiliate programs are a great way to do it. Simply sign up for an account with one of these programs and start promoting products on your blog.
& that's all. That's all there is to it.
Yes, it's simple but that is all you really need to get started online with your own (Christian) blog.
If you want a more detailed guide on how to get started, you can take a look at my guide where I explain exactly how I do and what I do to build my own (simple) affiliate websites.