Cooking is a passion for many people, and turning that passion into a money-making venture is an exciting idea!
If you're a food blogger, there are several cooking affiliate programs that can help you earn income from your recipes and blog posts.
In this list, I will be introducing you to some of the best cooking/recipe affiliate programs and how they can help you make money.
(If you're just getting started, I also have a short guide down below explaining how I would go about promoting these cooking affiliate programs for best results)
10 Cooking Affiliate Programs (Reviewed  Below)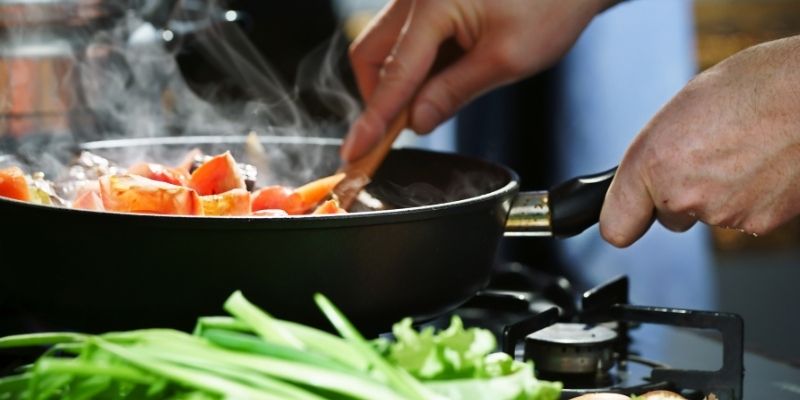 ---
---
Bluprint

Bluprint, or formerly known as Craftsy is a well-established online platform boasting over 13 million subscribers.
What makes this website so popular is the volume of classes they offer. They pride themselves with over 1,300 in-depth classes in more than 20 categories.
Some of them include quilting, knitting, cooking, dance, yoga, music, art, photography, and so much more. There is something for everyone in this community and people can learn so many different skills from the 600+ experts in their respected fields.
Bluprint has an affiliate program managed by ShareASale and they provide their affiliates with relevant marketing and promotional material such as banner ads and text links which can be posted on their websites, blogs, or shared with their social media following in order to boost sales and earn more commissions.
In a nutshell, affiliates receive:
75% of first-time class or DVD purchases by new customers with a cookie duration of 30 days.
15% of class or DVD purchase by existing customers with a cookie duration of 5 days.
15% of physical product purchases by new customers with a cookie duration of 30 days.
4% of physical product purchases by existing customers with a cookie duration of 5 days. 
$5 Bluprint trial signup with a cookie duration of 15 days.
$15 Bluprint monthly membership signup with a cookie duration of 15 days.
$20 Bluprint 6-month membership signup with a cookie duration of 15 days.
$25 Bluprint annual membership signup with a cookie duration of 15 days.
$20 Bluprint gift subscription with a cookie duration of 15 days.
$15 for referring a friend who is accepted into the affiliate program.
Gluten-Free Cooking School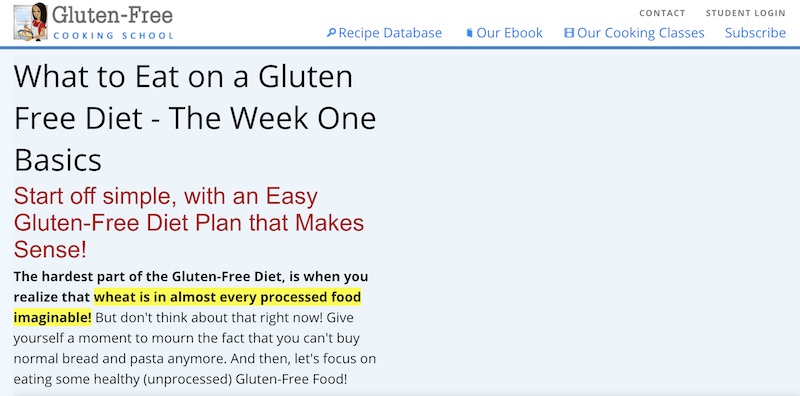 Eating gluten-free isn't merely a matter of following the directions in a cookbook. For many people is a way of life. Therefore, writer and cook Mary Frances decided to help hundreds of readers learn how to cook delicious gluten-free food by creating Gluten-Free Cooking School.
She's published an elaborate recipe book on how to cook your own tasty and mouth-watering gluten-free meals and she also provides cooking classes for her readers in the meantime.
Gluten-Free Cooking School has an affiliate program and they invite everyone with a website, blog or social media platform focusing on a gluten-free diet to join in and earn commissions for referring potential customers to the website.
Affiliates earn a flat 50% commission on each sale they make by promoting Mary's book called The Gluten-Free Survival Guide.
Smart Kitchen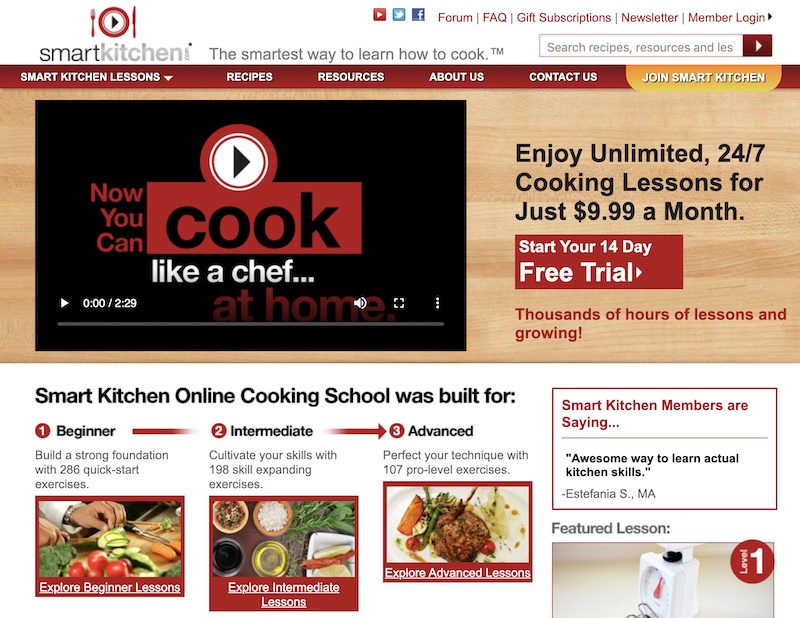 SmartKitchen is an online cooking school that provides its members with a 30-lesson course on how to save time and money on recipes and cooking.
They pride themselves on teaching their members to think and cook like professional chefs using videos, images, charts, texts, and novel teaching concepts.
Their instructions are organized into a progressive Curriculum with 30 lessons comprised of hundreds of specific exercises that will have you cooking like a pro, eating healthier, and saving time and money in no time.
SmartKitchen offers tremendous value when compared to traditional culinary school costs and time requirements, therefore, their members can learn the art of cooking from the comfort of their own home, on their own terms, and at any time.
They have an affiliate program managed by ShareASale and they provide their affiliates with relevant promotional and marketing materials such as social media content and original banner ads which can be promoted through their websites, blogs, or social media platforms.
Lobster Gram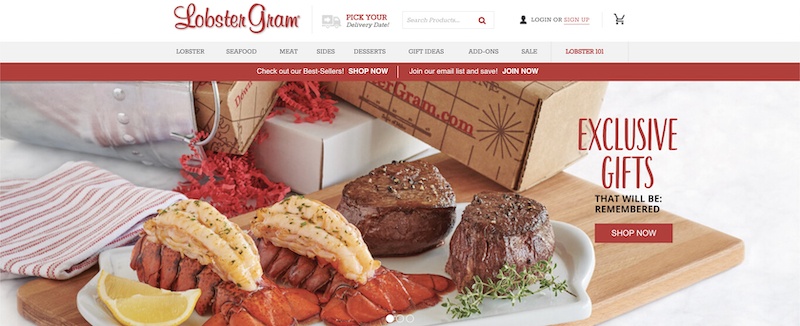 LobsterGram is a company founded back in 1987 and they have been delivering live Maine lobster, lobster, tails, chowders, and other high-quality and mouth-watering seafood ever since.
They are the number one seafood and gourmet foods gift delivery service in the US. They make unforgettable gift boxes and each one includes complete cooking instructions.
They have been featured on Oprah's Magazine as one of her favorite things and have received recognition as well as amazing reviews from other top media sources.
LobsterBucket has a high average order value of $150 and they also have an affiliate program hosted by Commission Junction.
Their affiliates have access to real-time statistics through their affiliate dashboard where they can monitor their performance and commissions as well as relevant promotional materials including banner ads and text links they can share with their online audience.
Commission: 15%
Cookie: 45 days
Tasteaholics

Tasteaholics was founded back in 2015 by Rami and Vicky and they have since been on a mission to help others along with their low carb journey.
They rely on science and research in creating their recipes and help their increasing number of followers to improve their health and outlook on life through a healthy diet, excellent nutrition, and fitness education.
They focus on creating easy-to-follow Keto/Low carb recipes and meal plans and their cookbooks contain recipes with only five ingredients and up to five net carbs in order to make it quick and easy to switch to a Keto diet.
They have an in-house managed affiliate program and they provide their affiliates with various promotional and marketing materials including various-sized banners, social media content, e-book banners, and premade newsletters to share with their online following.
Additionally, Tasteaholics has a 90% upsell rate to the full series, which means higher commissions for their top-performing affiliates.
Commission: 50 – 60%
Cookie: 30 days
Food Blogger Pro

FoodBloggerPro is a membership site run by Lindsay and Bjork Ostrom, the couple behind the ultra-successful blog Pinch of Yum.
FoodBloggerPro takes coaching to another level, providing members with a wide assortment of video courses that will take you through everything from getting your blog set up and building traffic, improving your food photography and editing your photos, to playing the social media game, generating income, and publishing your own ebooks.
They have also added modules about shooting food videos and editing them as well podcasting and their videos are beautifully produced and fast-paced so you don't have to waste a lot of time watching.
FoodBloggerPro also offers community forums where you can get together with like-minded bloggers, ask questions, share struggles and ideas, and get support.
They also have an affiliate program managed by ShareASale and they supply their affiliates with creative banners as well as text links that can be shared with their online following.
Affiliates have a responsive affiliate management team at their disposal and they are easily accessible via email.
Commission: 20 – 40%
Cookie: 180 days
Dinnerly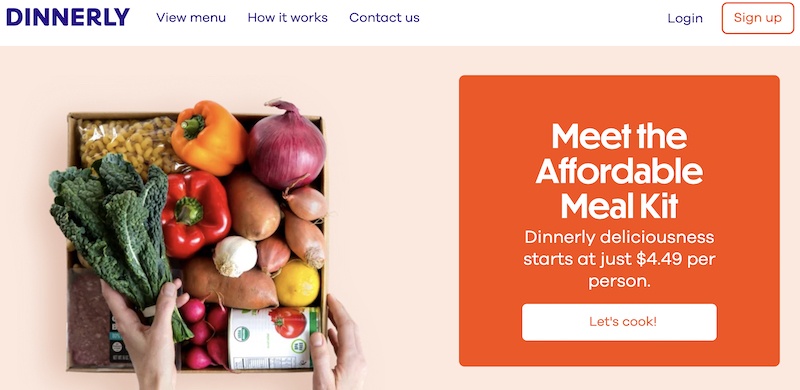 Dinnerly is a subscription service created for people who like homemade cooking but don't like overpaying for their meals.
They deliver great recipes and fresh ingredients directly to their customers' doors for easy, affordable, and everyday cooking.
Dinnerly construct their recipes with the average working adult in mind, utilizing quality ingredients that require less chopping and cleaning as well as no fancy marketing campaigns.
Additionally, they take food allergies very seriously, therefore their recipes are adjusted to certain allergens and they always list all ingredients in their recipes.
Dinnerly has an affiliate program hosted by AWIN and here they offer their affiliates with a $10 commission and a free shipping coupon for every new customer they send to their website.
As an affiliate, you will also be provided with their advertising and promotional material including banner ads that you can place on your websites and blogs as well as unique text links that you can share with your social media following.
Commission: $10
Cookie: 30 days
Cake Flix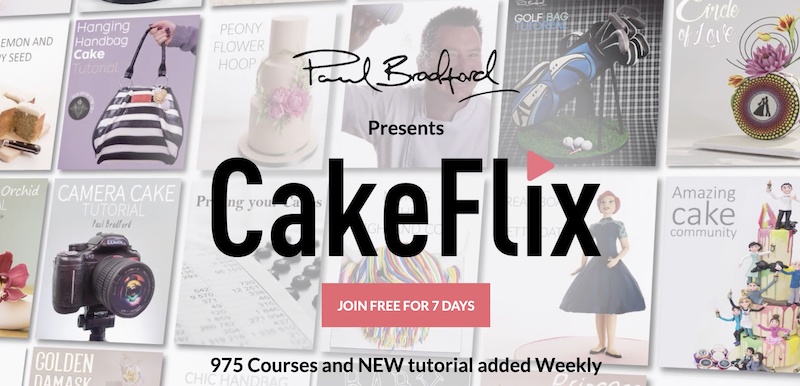 CakeFlix was created by partners Paul and David and their mission is to empower people to achieve their cake decorating dreams by providing a great selection of online cake decorating tutorials.
Besides their cake decorating tutorials, they also offer a range of attended classes as well as a supportive community of other cake decorators where members can ask questions, share ideas, and more.
They publish new cake course tutorials weekly and are encouraging other artists to film and share their own home tutorials in order to grow their reach of cake artists.
CakeFlix has an in-house managed affiliate program where affiliates can earn a 30% commission whenever your referrals purchase a cake decorating tutorial.
Additionally, if you happen to be a guest tutor and sell your own tutorial, you will receive a whopping 50% commission.
Moreover, affiliates are provided with unique text links and banner ads that can be placed on their websites, blogs, or shared with their social media following in order to boost sales and earn more commissions.
Commission: 30 – 50%
Cookie: 30 days
Top Secret Recipes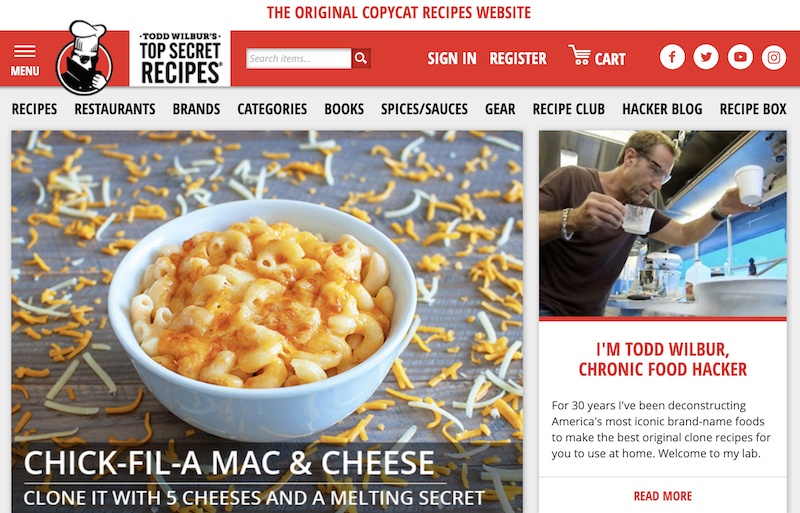 TopSecretRecipes is a best-selling copycat recipe cookbook by Tim Wilbur. He has been duplicating the taste of top brand-named food like the famous Chocolate Chip Cookies and Mcdonalds' Big Mac for more than 25 years.
During this time he has published more than ten books and has sold over five million copies of his books. He also started his own reality TV, and released his own line of spices.
TopSecretRecipes is partnered with ShareASale to manage their affiliate program and they are looking to partner with enthusiastic affiliates who are excited to share their popular books with their online following.
Affiliates have access to all marketing materials and promotional tools needed to start promoting their products right away as well as access to their easy-to-use affiliate dashboard where they can track their sales and monitor the commissions earned.
Commission: 20%
Cookie: 1 day
Simple-Nourished-Living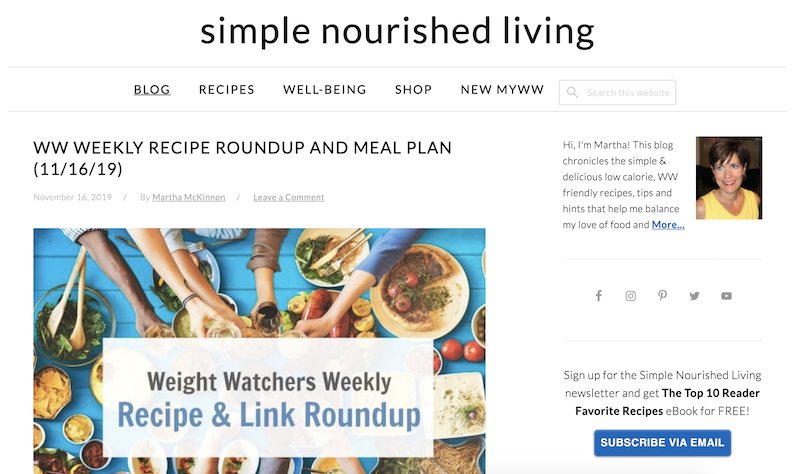 Simple-Nourished-Living is a website packed with delicious and easy to make recipes for people that are trying to lose the unwanted extra weight and eat healthier.
It was started by a successful lifetime "Weight Watcher" and a private yoga teacher, Martha McKinnon. Some of her bestselling cookbooks include Slow Cook Yourself Slim, Skinny Soups, and Comfort Food Favorites.
Her website also has an affiliate program that uses SendOwl as a host and provides her affiliates with access to unique tracking codes, images, banner ads, and text links that can be shared on their online platforms in order to boost sales and earn more commissions.
Affiliates can promote her cookbooks by writing reviews, posting on social media, or recommending them to their friends and family.
Commission: 50%
Cookie: 90 days
---
How To Promote Cooking Affiliate Programs Like A Pro
---
---
As you can see from the commissions being offered, cooking affiliate programs are a great way to make money if you're a food blogger.
To close this off, I will share with you a few tips and tricks on how to promote these affiliate programs like a pro.
I'll cover everything from choosing the right program to creating effective promotional materials.
Choose the right affiliate program for you
First and foremost, it is important that you take the time to choose the right affiliate program. Not all programs are created equal and some will undoubtedly be a better fit for your blog than others.
Do your research and read reviews to find the best program for you (the above list would be a great place to start).
Start creating promotional materials
Once you've found the perfect affiliate program, it's time to start creating some promotional materials. This could include a banner ad, text link, or even a dedicated review post.
When creating your promotional materials, be sure to include compelling copy that will encourage your readers to click through and learn more about the program.
You should also showcase the benefits of signing up for the program, such as exclusive discounts, bonus offers, and more.
Promote!
Finally, be sure to promote your cooking affiliate program everywhere you can.
Share it on social media, include it in your email newsletters, and even mention it in blog posts when relevant.
By doing this, you'll be able to generate more leads and yes, make more sales.
---
That's all there is to it! By following these simple tips, you'll be able to effectively promote any affiliate program and start earning some serious commission.
If you'd like a more in-depth guide, be sure to how I make money building simple affiliate websites from the Mediterranean.