The beauty/cosmetics business is worth around $532 billion and – as with every other industry – it's set to keep on growing (with most of it moving to online retailers).
Today, I am sharing with you 10 fabulous cosmetics affiliate programs (from both known & unknown brands) that you can try out all having great offers and even better affiliate payouts.
If you're in the skincare, beauty, makeup, cosmetics niche, I am sure you will find one (or more) affiliate program you can partner up with below. With that said, let's take a quick overview before we dive deeper into what each affiliate program offers.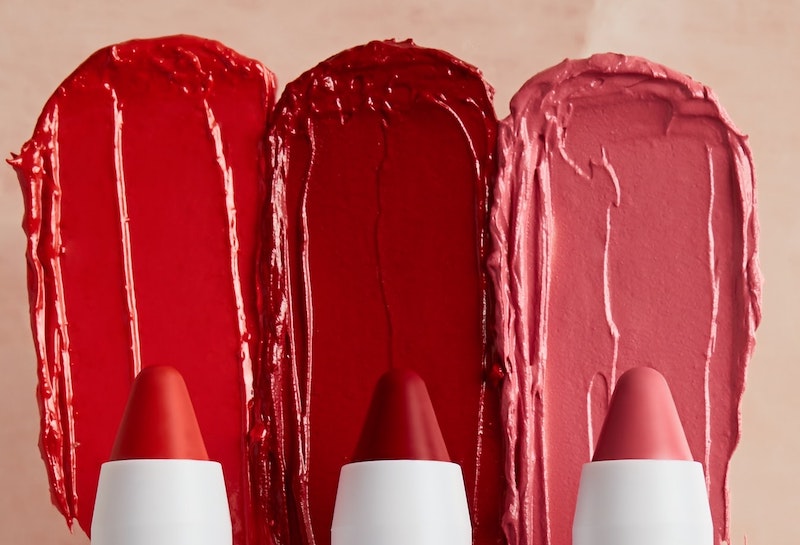 NB:
Want to see how I make money with affiliate marketing? My new book reveals my entire process, including my 4-step approach to building affiliate websites.
CLICK HERE to download my book for free
.
The 10 Best-Rated Cosmetics Affiliate Programs (Overview)
XLASH
Tula Skincare
Stila Cosmetics
Avon
Sun Daily
Alpyn Beauty
Yves Rocher
Elizabeth Arden
Olive Young
Spencer Barnes LA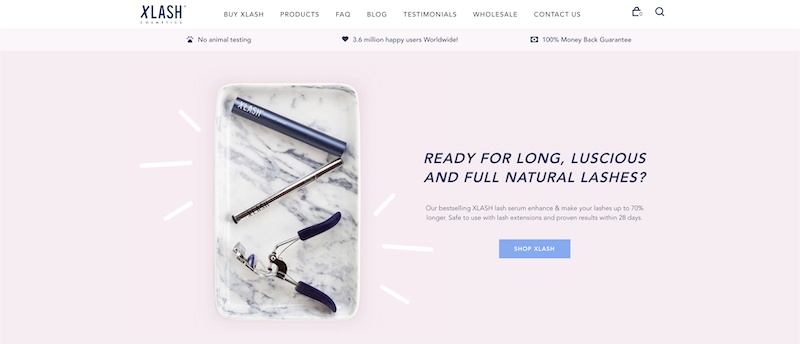 XLASH products were first released their products in 2011 on the Scandinavian market. After a few years, they managed to gain three million customers across the globe. All the lash serum in XLASH is formulated using their belief which is; nature holds the key to timeless beauty.
With XLASH, you will get long and thick lashes; and you will get it without any messes or fuss associated with lash extensions.
Unlike most cosmetic products, XLASH's products are not equipped with harmful chemicals and irritants. Moreover, these products are not tested on any animal. This makes XLASH products ideal to several individuals, including those who love adhering to animal rights.
The average order value as an affiliate to XLASH is $55 and a commission rate of 15%; meaning that each sale will earn you $8.25. The conversion rate of XLASH cosmetics is 5% and a cookie duration of 30 days.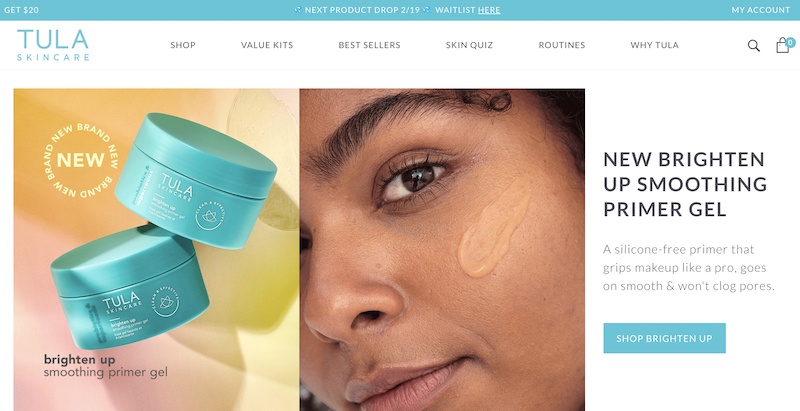 Tula Skincare was found by Dr Roshini Raj, who is a medical doctor with a degree in medicine.
She has managed to come up with an array of skincare products that are cruelty-free; meaning that they are not designed using the common chemicals and additive that are available in most skincare products. Dr Roshini Raj products are designed using an array of ceramides, probiotics as well as rice protein.
Cruelty-free is a vital distinction since most cosmetics firms' claim not testing their skincare products on an animal only does so whenever the law instructs them. As of now, Tula Skincare is among the top-performing skincare companies on earth.
When it comes to affiliate programs, Tula affiliates make good money since they are offered a commission rate of 20%, which is incredible when compared to most firms.
Tula Skincare has been active in the affiliate sphere for approximately five years; during this time, they have been able to manage in maintaining their sales presence as well as volumes. Their cookie duration is 90 days which is incredibly long.
Stila Cosmetics was designed by Jeanine Lobell, who is a celebrity makeup artist. Stila, which is the company's name, was derived from an Italian word that means to pen or to draft. The aim of Stila Cosmetics is to grant their customers an array of makeup that will be of help when it comes to creating looks that are unique.
Furthermore, Stila Cosmetics features 20 years of history with several products that are award-winning. In 2009, the firm launched its affiliate program along with their eCommerce store.
Stila Cosmetics cookie duration is 60 days and a commission rate of 6%. Furthermore, with Stila Cosmetics, you will be granted free shipping for sales order above $50.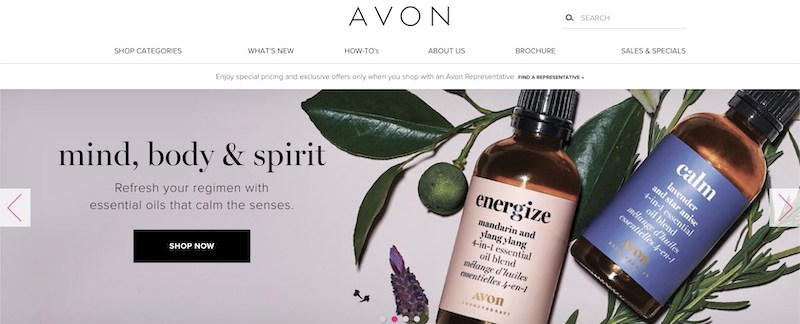 Avon is well known for performing door to door sales which is nowadays referred to as social selling. This company is famous for offering quality products, and it has been in operation for 130 years, making them one of the most if not the most recognized cosmetic brands in today's market.
However, when it comes to affiliate programs, Avon is still recruiting social selling representatives on a daily basis. Therefore, there will be a level of competition in which you will have to endure. With that said, you will have to search really hard for a brand that is well known and trusted than Avon.
The rate in which Avon products are selling is incredible with their social-selling team profiting really well for over a century. Their commission rate ranges from $2 to $20 in every sale you make. Their cookie duration is 45 days.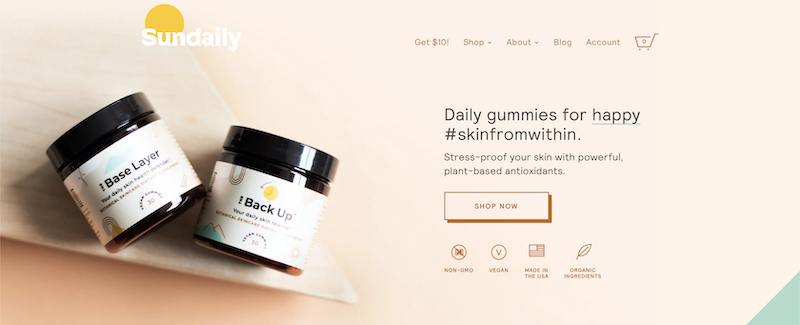 When compared to the brands, we have discussed in this article, Sun Daily a little bit different from them. Sun Daily is referred to most as the ultimate ingestible skincare or nutraceutical.
Sun Daily products work from inside your body to help in keeping your skin look radiant and free from wrinkles, unlike most cosmetic products that soak their products in your skin.
Sun Daily products help in reducing damages that are caused to your skin as a result of pollution, free radicals as well as environmental stressors. The best part is that these products come in the form of vegan-friendly gummies which you will be taking once a day.
The product is impressive, and their commission rate of $50 per sale is even better. They have a high sale-rate making it an ideal product for affiliates out there. Sun Daily cookie duration is 15 days.

Alpyn Beauty is equipped with an array of alpine cosmetics as well as fantastic skincare products. These products are green-sustainable, as well as luxurious. Alpyn Beauty products are obtained from the mountains of Jackson Hole in Wyoming.
This clearly states that Alpyn Beauty products are not only natural but also crafted from a sustainable source. Customers are assured an environmentally friendly cosmetic product in every purchase.
The average order value is $60 per jar. However, they grant their customer a chance of paying for their order in four instalments that are interest-free. As an affiliate, you will have a commission rate of 25% and a cookie duration of 90 days which is pretty much extended, unlike most cosmetic firms in today's market.