Do people buy/get credit cards online?
Most definitely.
Today we are discussing some of the best credit card affiliate programs that you as an affiliate marketer can make use of and earn (a pretty good) commission from.
In this post, you are going to learn about some of the major players in the "online credit card" game and also find out how you can make money promoting these cards to your audience.
If you're brand new to this whole affiliate marketing business, down below I will also give you a few pointers on how to get started and how to make money in this "online credit card" niche.
Ready?
Let's find out which credit card affiliate programs are worth promoting, and which ones are best to avoid.
WANT TO KNOW HOW I MAKE MONEY WITH
AFFILIATE MARKETING?
(YOU ALSO GET A 10-DAY COURSE FOR FREE WHEN YOU SIGN UP)
After signing up, you will be redirected to the course page where you need to sign up again - no credit card required, just an email will do.
Barclaycard Affiliate Program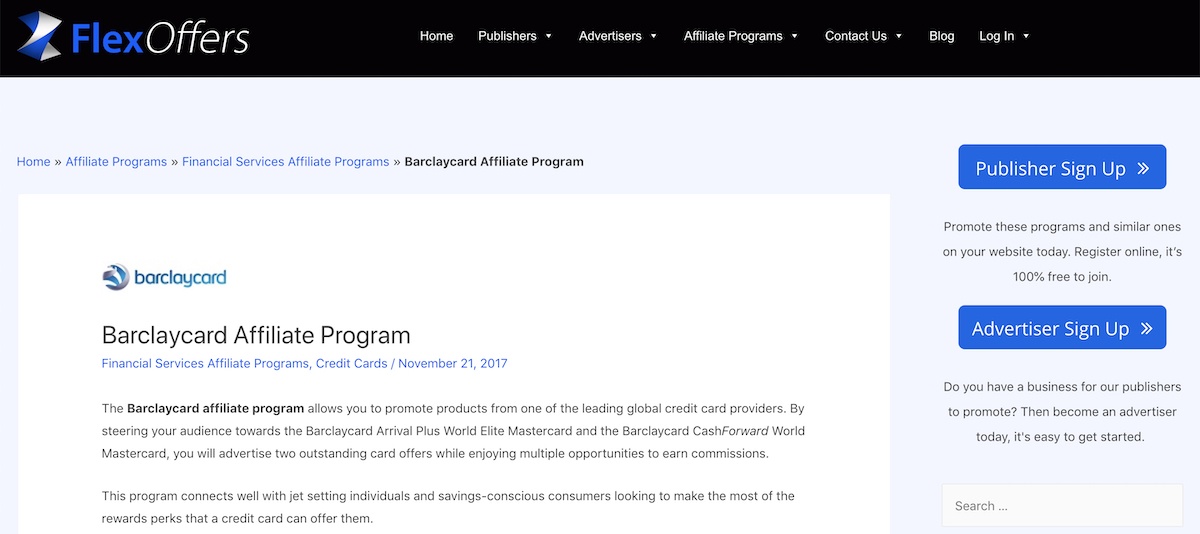 When you take out the Barclaycard for shopping, you are confident it is possible to payback.
Since most credit card companies compel you to pay the interest with tough conditions.
They burn the holes in your pocket over and over again.
Fortunately, this isn't the case with Barclaycard. If you are paying the full balance each month, you are utterly interest-free.
Though bear in mind it is pertinent to stay within your credit limit. If you'd cross it or won't pay the minimum amount on time, you can face interest.
This is one of the leading global credit card provider companies. For that reason, their affiliate program is exceptional too and packed with many features.
You earn commissions on approved applications. It gives you access to advertise two superior products – Barclaycard Arrival Plus World Elite Master Card and Barclaycard CashForward World Mastercard.
Both of these services are perfect for those who travel a lot or spend money on a constant basis.
Program Highlights
This company has strict policies for affiliate marketers and they can compel you to delete the content about their banking details. Therefore, it is pertinent to contact them first and ask about their commission rate before promoting their affiliate program.
According to some professional marketers, if you have a decent blog and traffic, you can earn about $500-$1,000 each month in commission.
It is perfect for those who are engaged with the travel niche.
If you are accepted, they can provide marketing material for promotion.
OpenSky Affiliate Program

If your customers are frustrated because they can't get a credit card, OpenSky is a great option for them. Its Secured Visa Credit Card doesn't require any credit history.
Now, of course, this is an exceptional benefit that can compel your followers to opt for it but there is a downside too.
When it comes to rewards and perks, OpenSky Secured Visa Credit Card doesn't offer much. In a way, they focus on targeting those customers who are trapped due to their credit history.
They lure them by exhibiting they don't need to undergo a credit check to apply.
And, this thing makes them definitely worth a look.
Program Highlights
Affiliate marketers can earn a commission for all funded accounts.
In order to know about the commission rate, you must contact the customer support.
It reports to all three main credit bureaus.
The refundable deposit is the credit line limit of your card.
The annual fee of this credit card is $35.
American Express Referral Program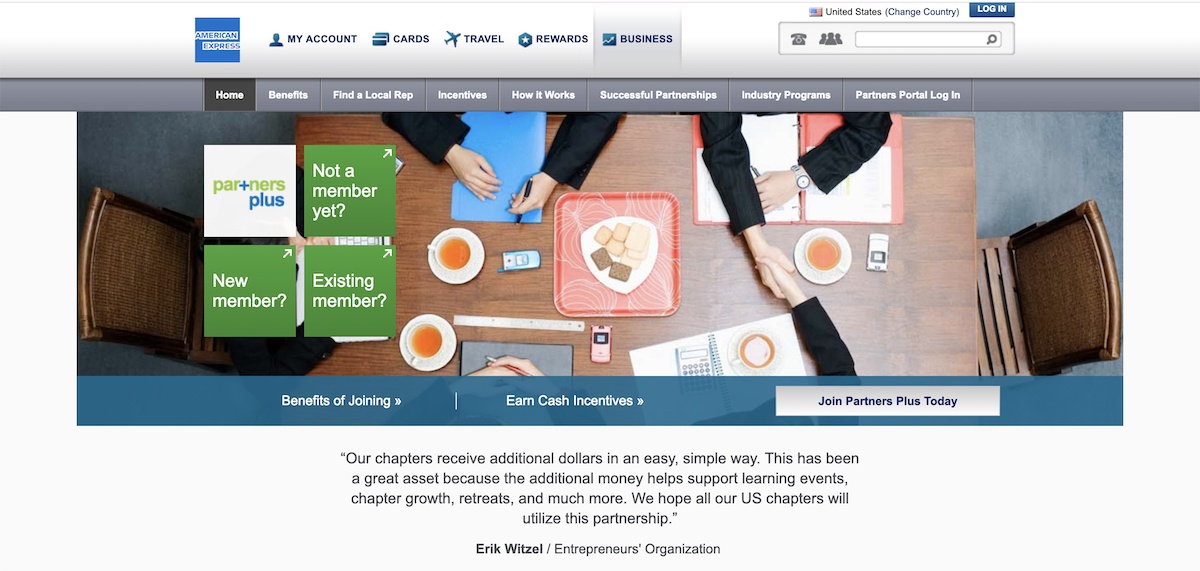 American Express Gold Card is the talk of every town.
There are many advantages of it that can make your followers fall in love with it.
For example, you can use it to pay for car rental and avoid the unfortunate issues like if the car is stolen or damaged, the company will cover you and pay up to $50,000 for replacement.
Next, the thing which we love the most is it is a blessing from the heavens if you are a traveler.
Booking a 2-night stay can give you a lavish experience as the company gives you premium benefits and $75 credit too to use at the hotel.
There is one more thing about American Express which gleans the attention.
You can pay with points, which you receive (3-points) for every dollar you spend. This is something that even the top-notch companies in the industry don't offer.
This can be the best selling point for your affiliate marketing campaigns.
Program Highlights
Each time your lead enrolls with this company, you earn the commission.
Their PCI DSS security system protects private information.
They provide marketing material and technical assistance.
With this credit card, you can conduct business internationally.
The customer support is exceptional for both marketers and clients.
Applied Bank Secure Visa Card Affiliate Program

Applied Bank Secure Visa Card is known as the best credit card for students, but anyone with less credit score can apply for it.
We all perceive, in some unfortunate cases, it becomes tough for students to graduate on an unsecured credit card.
This Applied Bank Credit Card not only ensures that they are controlling their credit but also doesn't let them go over the credit limit.
Furthermore, it is trouble-free for them to acquire it.
They can have it with a minimum deposit of $200. In addition, the annual fee is $48. One can pay for it without any problem.
Like other professional credit cards, this visa card is also linked to online and mobile banking.
You will feel secure and won't feel the compulsion to test other companies, especially if you stay right with your financial needs.
Program Highlights
It is developed for those who have poor, bad or no credit.
If you are interested in this program, it's required to contact them for details.
Your adz should be approved by their team before publishing.
The interest rate is fixed at 9.99 percent.
You can increase your credit limit with an additional deposit.
Freedom Gold Card Affiliate Program

This card is issued by Horizon Card Services.
It has its own pros and cons. For example, this isn't for those who are planning to build their credit.
Though this company claims that it can be used to build the credit, and it can be true in some way, but this feature comes with its own baggage.
First, there is a membership plan that cost $24.95 each month. This is a lot higher fee compared to other credit cards market. It will challenge your pockets on a grand scale.
Second, they report your history to only one main credit bureau.
The main reason why people prefer it over other services is there is no interest rate – 0% APR on all purchases. Other than that, they can use it for Horizon Outlet only for buying different products and items for home and family members.
Keeping this card for one online retailer definitely raises their credit score. It will, of course, be expensive but it can secure the future.
Program Highlights
Affiliate marketers need to contact customer support for registration.
Your clients can receive this card with a $500 initial credit limit.
To acquire this card, it is important to be a legal U.S. resident.
It is a tad more expensive compared to other credit cards in the market.
There is no interest rate on purchasing.
How To Get Started In The Credit Card Niche Online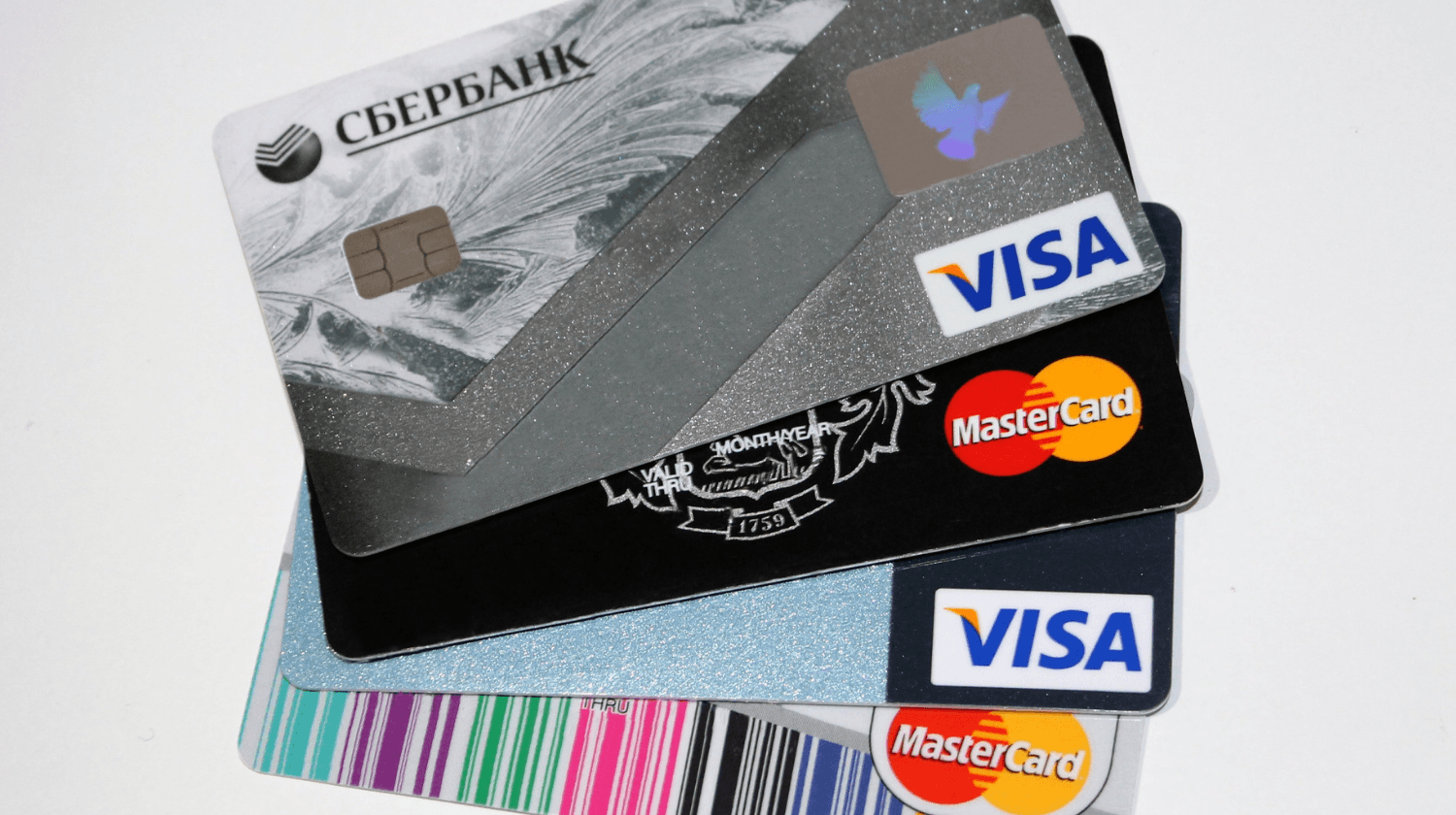 Now that you've seen the best credit card affiliate programs out there, let's see how you can make use of the "credit boom" and make money as an affiliate marketer.
One major thing you need to understand about this niche is that it is very research-based, meaning people will do their due diligence to find out which credit card company is good for them and their situation.
This is why I highly suggest you look into SEO as I'm sure that is where the research-phase will start for these potential customers.
While social media can most definitely work, you're better off learning a few SEO basics and get your customers through that medium.
I have an SEO course which you can check out, but I would actually suggest you take on the Wealthy Affiliate training course instead as it will show you all you need to know about:
How to create a website
How to create content with search-intent purposes
How to get ranked in Google for your desired keywords and;
How to make money with affiliate marketing.
I can't give you a full breakdown on how to get started with this niche here, but I do have an affiliate marketing guide as well if you'd like to take a look.
Alternatively, you can join the Wealthy Affiliate platform, which is free, and get started with the lessons in there as there is where I think you will get the most actionable advice from.
One thing you need to know is that the online credit card niche is a competitive one so if you want to make use of the above credit card affiliate programs, it's best you start off on the right foot and work smart to get to your audience.
Again, I'd highly recommend the Wealthy Affiliate course which you can see a review of here.
In Closing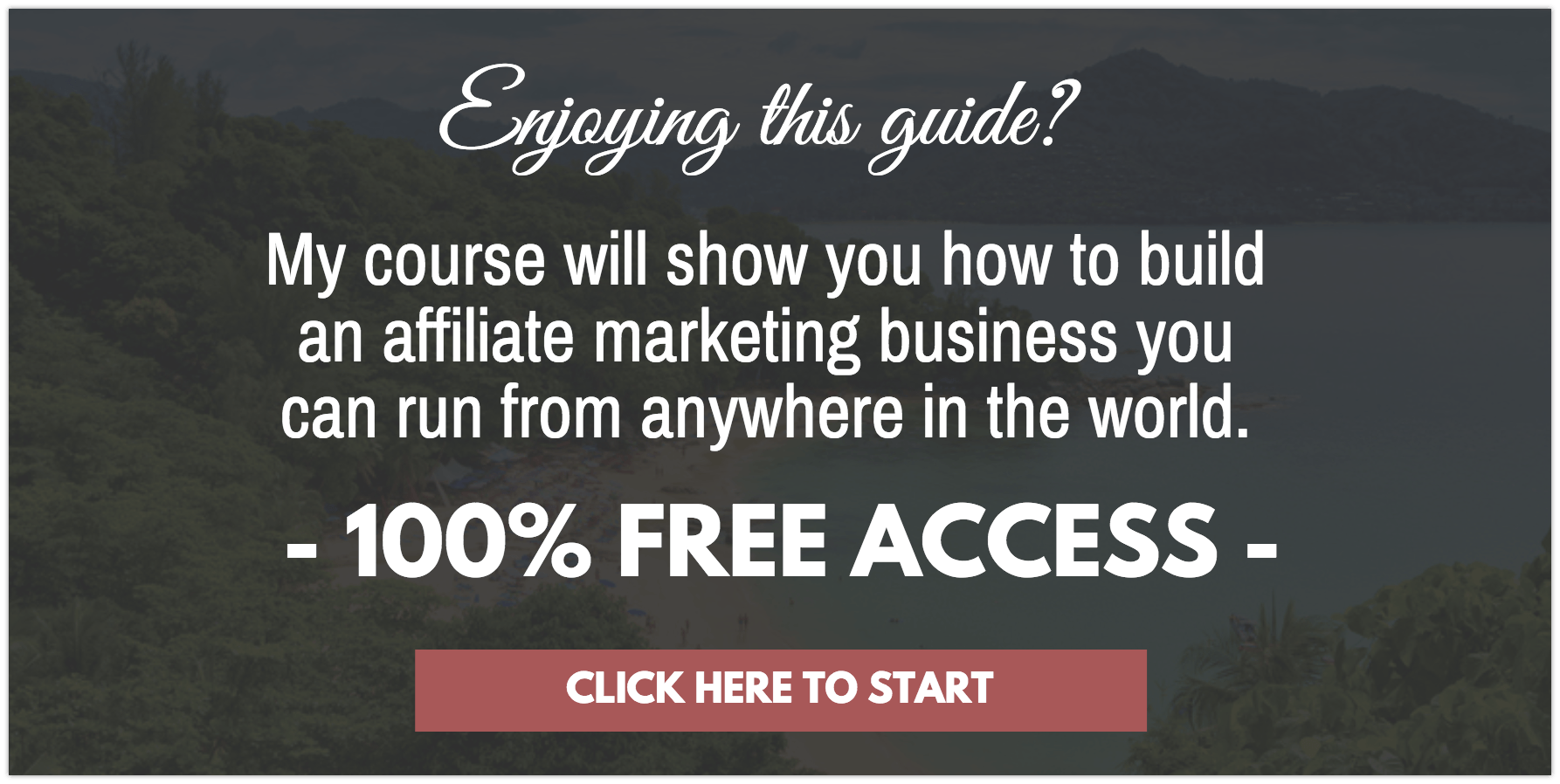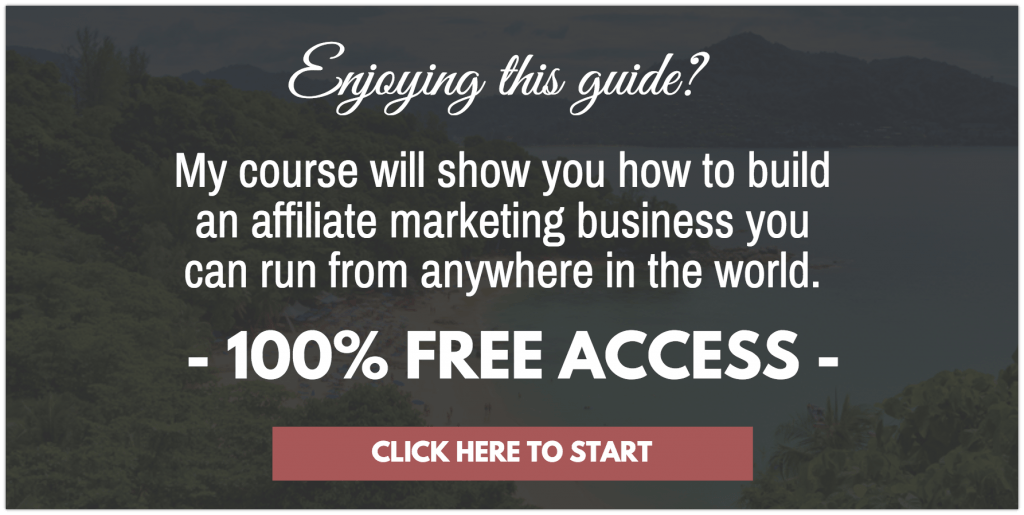 Thank you very much for reading this roundup post of the best credit card affiliate programs.
If I left something out, be sure to get in touch with using the comment section below as I'd love to help you get started on your journey.
While you're here, I also suggest you join my email newsletter so you can see first hand what I am up to in the day-to-day running of my affiliate marketing business.
I'll leave you to it.
Talk soon.
Christian Lee.
NB:
Want to see how I make money online?
Here's my latest guide
showing you everything I do to earn money with simple, easy-to-build websites.