Do people buy/get credit cards online?
Most definitely.
Today we are discussing some of the best credit card affiliate programs that you as an affiliate marketer can make use of and earn (a pretty good) commission from.
In this post, you are going to learn about some of the major players in the "online credit card" game and also find out how you can make money promoting these cards to your audience.
If you're brand new to this whole affiliate marketing business, down below I will also give you a few pointers on how to get started and how to make money in this "online credit card" niche.
Ready?
Let's find out which credit card affiliate programs are worth promoting, and which ones are best to avoid.
WANT TO SEE HOW I MAKE MONEY WITH
AFFILIATE MARKETING?
(YOU ALSO GET A 10-DAY COURSE FOR FREE WHEN YOU SIGN UP)
You will be redirected to the course page where you need to sign up again - no credit card required, just an email will do.
Barclaycard Affiliate Program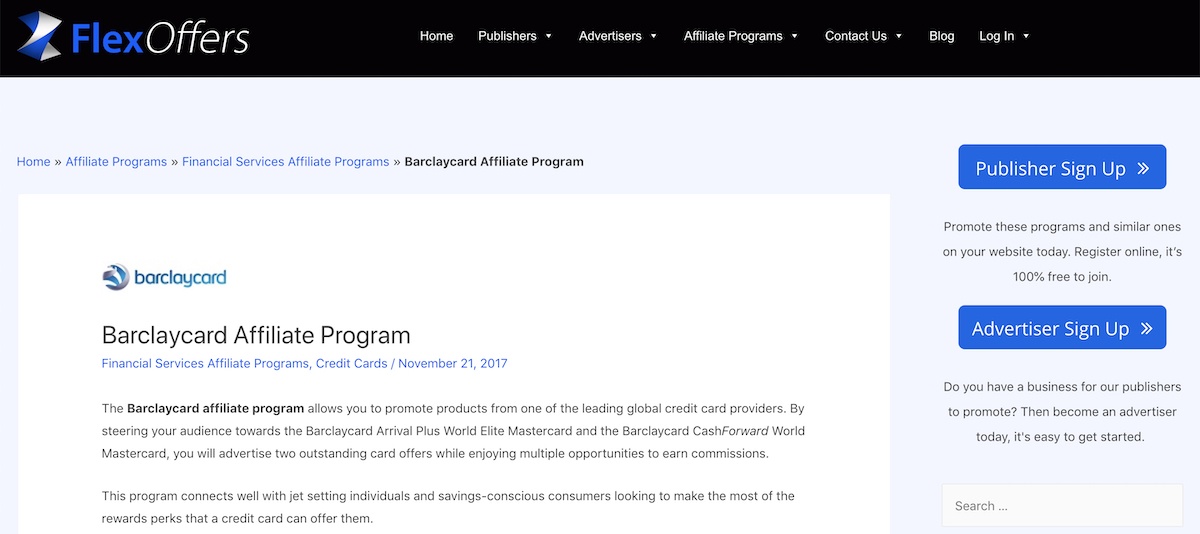 NB:
Want to see how I make money with affiliate marketing? My new book reveals my entire process, including my 4-step approach to building affiliate websites.
CLICK HERE to download my book for free
.
When you take out the Barclaycard for shopping, you are confident it is possible to payback.
Since most credit card companies compel you to pay the interest with tough conditions.
They burn the holes in your pocket over and over again.
Fortunately, this isn't the case with Barclaycard. If you are paying the full balance each month, you are utterly interest-free.
Though bear in mind it is pertinent to stay within your credit limit. If you'd cross it or won't pay the minimum amount on time, you can face interest.
This is one of the leading global credit card provider companies. For that reason, their affiliate program is exceptional too and packed with many features.
You earn commissions on approved applications. It gives you access to advertise two superior products – Barclaycard Arrival Plus World Elite Master Card and Barclaycard CashForward World Mastercard.
Both of these services are perfect for those who travel a lot or spend money on a constant basis.
Program Highlights
This company has strict policies for affiliate marketers and they can compel you to delete the content about their banking details. Therefore, it is pertinent to contact them first and ask about their commission rate before promoting their affiliate program.
According to some professional marketers, if you have a decent blog and traffic, you can earn about $500-$1,000 each month in commission.
It is perfect for those who are engaged with the travel niche.
If you are accepted, they can provide marketing material for promotion.
OpenSky Affiliate Program

If your customers are frustrated because they can't get a credit card, OpenSky is a great option for them. Its Secured Visa Credit Card doesn't require any credit history.
Now, of course, this is an exceptional benefit that can compel your followers to opt for it but there is a downside too.
When it comes to rewards and perks, OpenSky Secured Visa Credit Card doesn't offer much. In a way, they focus on targeting those customers who are trapped due to their credit history.
They lure them by exhibiting they don't need to undergo a credit check to apply.
And, this thing makes them definitely worth a look.
Program Highlights
Affiliate marketers can earn a commission for all funded accounts.
In order to know about the commission rate, you must contact the customer support.
It reports to all three main credit bureaus.
The refundable deposit is the credit line limit of your card.
The annual fee of this credit card is $35.
American Express Referral Program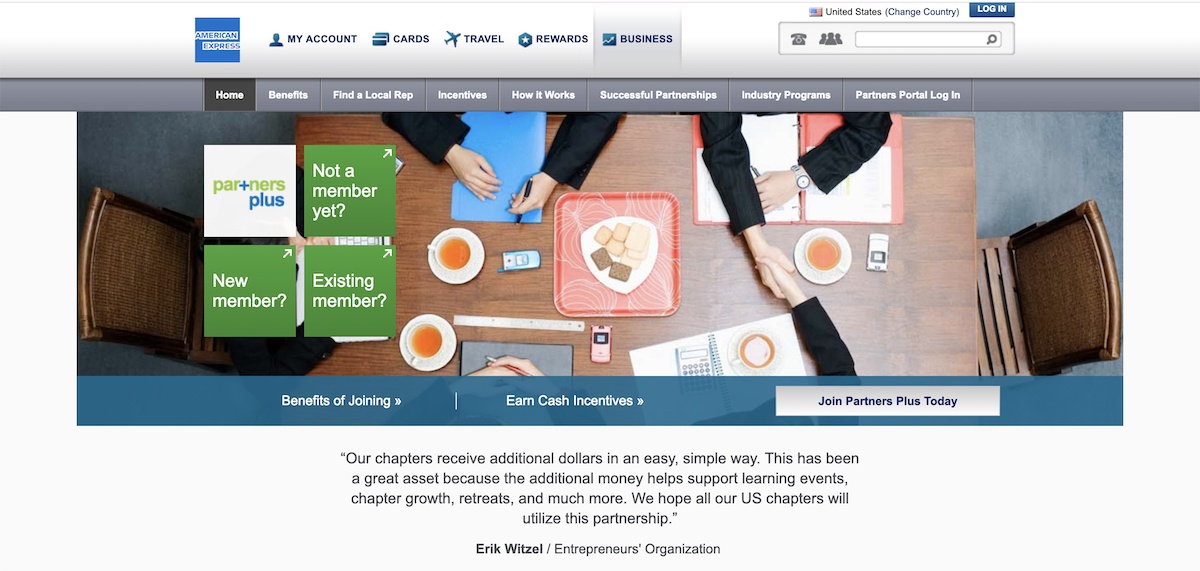 American Express Gold Card is the talk of every town.
There are many advantages of it that can make your followers fall in love with it.
For example, you can use it to pay for car rental and avoid the unfortunate issues like if the car is stolen or damaged, the company will cover you and pay up to $50,000 for replacement.
Next, the thing which we love the most is it is a blessing from the heavens if you are a traveler.
Booking a 2-night stay can give you a lavish experience as the company gives you premium benefits and $75 credit too to use at the hotel.
There is one more thing about American Express which gleans the attention.
You can pay with points, which you receive (3-points) for every dollar you spend. This is something that even the top-notch companies in the industry don't offer.
This can be the best selling point for your affiliat