With all the lockdowns and stay-inside calls, the DIY industry has boomed like never before.
People are stuck at home, with money to spend and nothing to do.
This is why today, I figured it would be a great idea to do some research and find some DIY affiliate programs you can join to take advantage of this current boom.
If you're a DIY/home-improvement blogger (or you have a DIY audience you can promote to), these are…
The Best DIY Affiliate Programs (Reviewed Below)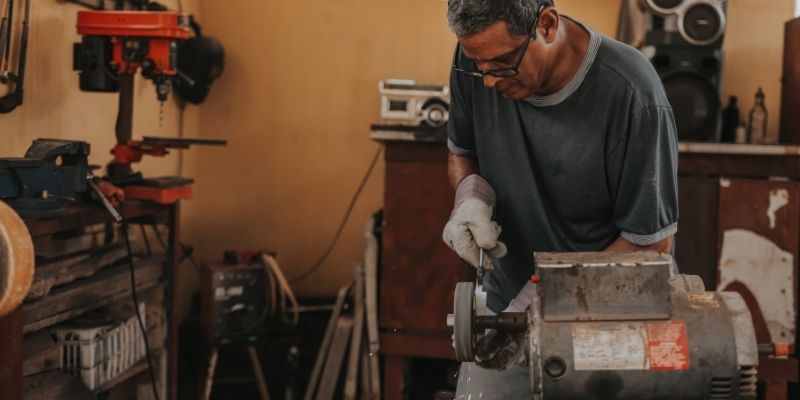 ---
---
Create for Less
Create for Less affiliate program is an excellent source of income for DIY, art, and craft, and knitting enthusiasts. Members apply via ShareASale by filling out an online application.
The process is entirely free and relatively easy. Benefits of partnering with Create for Less include free shipping for orders over $50, access to a vast product data feed with over 60000 art and craft supplies and banners for product promotion. Members even get incentives such as special sales and promotions to increase commissions and earnings.
Accepted forms of payment include Visa, MasterCard, Discover, American Express, and PayPal.
Commission rate: 10%
Affiliate cookie: 45 days.
Blick Arts
Blick Arts stocks over 90,000 art supplies. The store has been standing since 1911 and continues to provide artists, educators, DIY enthusiasts with the tools and resources to reach their creative potential.
ShareASale manages the retailer's affiliate program; registration is straightforward and doesn't cost a dime. The partnership's average order size stands at $100, proving how profitable being a member will be.
As an affiliate, you can rest assured a dedicated management team is always available to help you out in any difficulties or challenges. Customers can pay for products through Visa, PayPal, MasterCard, Amazon Pay, Discover, and American Express.
Commission rate: 3%
Affiliate cookie: 1 day.
ATSM
A.T.S.M, which stands for American Traffic and Safety Materials, first started as a vinyl supply company before diversifying into the craft Industry. Today they stock a range of glitter, shimmer, shine, and glosses; great for artists and DIY enthusiasts.
The company has an affiliate program, which runs under ShareASale. Registration is easy and involves filling out an online application. After review and approval, members can begin promoting products and earning commissions almost immediately.
Accepted methods of payment include Apple Pay, JCB, PayPal, Visa, and Discover.
Commission rate: 10%
Affiliate cookie: 90 days.
ScrapBook
ScrapBook is passionate about empowering creatives and DIY enthusiasts, and hobbyists to make beautiful and meaningful creations. Jill Davis started the company in 1999, teaching paper crafting.
Fast forward over 19 years later, the platform has grown to provide resources to other crafters and even began a store and affiliate program.
The partnership benefits include an advance notice on upcoming sales events through an exclusive newsletter, weekly site promotions, and access to numerous creative buttons and banners for use on blogs and sites.
Other than that, members are also included in monthly contests, giveaways, product reviews, and even bonus opportunities. With over 50000 unique products to promote, the program proves to be an extremely high paying investment plan.
Commission rate: 20%
Affiliate cookie: 30 days.
MisterArt
MisterArt is the world's largest online arts and crafts supply retail store. Having been in operation since 1996, the store is your best choice at significant discounts for high-quality art supplies.
By joining the store's affiliate program, you get to increase your site's visibility by working with a globally recognized brand. Other than that, the commission rates are pretty decent, and shipping comes free on all orders over $200. The affiliate program is available on Commission Junction, where you fill out an application to sign up.
You have nothing to worry about when you choose to work with MisterArt; they have excellent customer service, superior tracking and reporting tools, and timely commission payments.
Commission rate: 10%
Affiliate cookie: 30 days.
Creative Bug
Creative Bug is an online resource platform that offers video lessons on art and craft. Learn how to paint, knit, crochet, sew; any DIY project you can think of. Its affiliate program can be found on ShareASale, where you fill out an application to register.
As an ambassador of the program, you get benefits such as periodic promotions, incentives, newsletters with updates on sales opportunities, and special offers for top-performing affiliates. At Creative Bug, the videos are always available; they don't expire, so you can watch them whenever you like, no matter the frequency.
Commission rate: 20%
Affiliate cookie: 30 days.
Creative Live
At Creative Live, you get access to free live classes offering new skills and mentorship to beginners, hobby enthusiasts, and creative professionals. These free online classes draw a massive audience with over ten thousand viewers.
Imagine getting that kind of recognition for your brand. Simply partner with Creative Live on their affiliate program and increase your brand visibility while earning a steady income.
Ideal candidates include music, business, photography, DIY, and crafting blogs and websites. Highlights of the affiliate program include a large selection of text links and banners, newsletters with program updates, and customer support from a dedicated affiliate management team.
Commission rate: 30%
Affiliate cookie: 30 days.
Craft Daily
Craft Daily offers the best online instructional videos for art and craft. Its affiliate program offers members benefits such as banners and text links for product promotion, exclusive coupon codes, and other promotional material to increase sales and timely monthly payments.
Craft Daily has been in business for over 30 years and provides online resources for craft and DIY enthusiasts. The program has an average order value of $65, making it a great passive income source for bloggers, writers, and content creators focused on the creatives niche.
Commission rate: 35%
Affiliate cookie: 30 days.
Sulky
For over 20 years, Sulky has been steadily and consistently supplying DIY and crafting supplies to hobbyists, professionals, artists, and crafting experts. From embroidery to quilting, the store has been at the forefront, providing high-quality materials.
What's more, the store created an affiliate program where members could earn a bit of cash promoting their products online.
Highlights include free shipping on all orders over $60, an average order value of $ 60, a chance to work with the leading brand in the craft industry, and educational newsletters with updates on new sales and promotions.
Commission rate: 20%
Affiliate cookie: 30 days.
Woodworkers Guild
The Woodworkers Guild affiliate program allows members to earn handsome commissions in exchange for product marketing and promotion. The site provides instructional videos on a variety of lifestyle hobbies and passions such as woodworking.
These are great Do it Yourself projects everyone can try out. Affiliates get benefits such as double commissions for the first 30 days after joining, banners and textual links for product promotion, and frequent updates on sales and affiliate-only opportunities.
Commission rate: 25%
Affiliate cookie: 60 days.
---
How To Get Started Promoting DIY Affiliate Program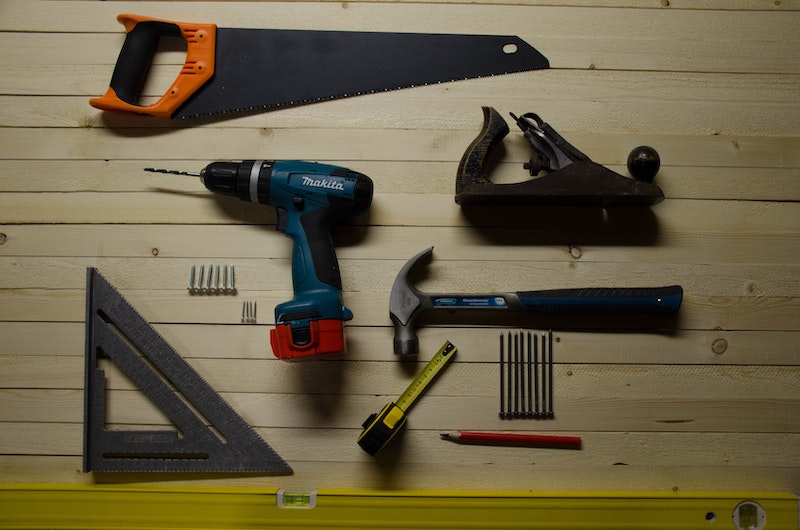 While there are plenty of opportunities in the DIY niche, there's also some tough competition you need to battle with.
This is why I do not recommend you go into this blindly.
If you're brand new to affiliate marketing, you may want to check out this free 10-day training course here. It should give you the right methods to build a great, profitable DIY niche website.
If you're interested, I've also shared my entire process here on how I make money building simple affiliate websites. I recommend you check that out as it's the simplest way I've found to build profitable websites consistently.