Growing up I always liked the idea of having a fireplace at home where you can sit next to and watch a movie while hearing the fire cracklings.
Unfortunately, I never got to experience it since I live in the hot Mediterranean and fireplaces aren't really a thing here.
But I can understand the obsessions with having one and I can understand why people spend so much money on a fireplace.
This is good news for us the affiliates as there are plenty of high-ticket offers you can promote in this niche. So, with that said, here are…
10 Fireplace Affiliate Programs (w/Commissions)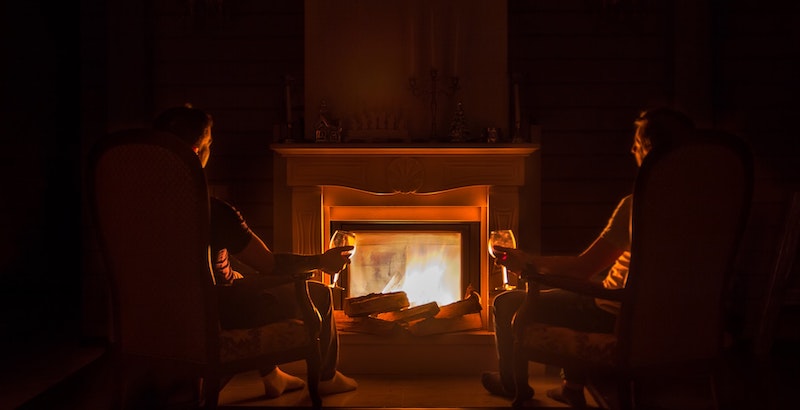 ---
---
Fireside Outdoor Affiliate Program
Fireside Outdoor Affiliate Program runs through AvantLink, an affiliate management company.
The program is excellent and has attractive features such as free shipping on orders above $50, an innovative product line up, and frequent seasonal promotions and sales. Affiliates get access to banners, buttons, and textual links to use on their websites and blogs.
Fireside Outdoor handles shipping, delivery, and customer service, letting members concentrate on marketing and making sales. Members can sign up for a newsletter to get updates on the latest information on sales, events, and offers.
To register, you need to set up an account with AvantLink.
Commission rate: 10%
Affiliate cookie: 60 days.
Live Fire Gear
Live Fire Gear operates its affiliate program through ShareASale, who run the day to day activities. Registration is free, fast, and incredibly easy. Members get access to marketing tools such as a diverse range of text links and banners to use on their sites.
Other features of the program include a comprehensive data feed and widgets so that affiliates have full details on promoting products. Live Fire Gear also provides a monthly newsletter containing updates on sales, promotions, and contests.
Visa, MasterCard, Discover, and PayPal are some of the accepted payment methods.
Commission rate: 10%
Affiliate cookie: 365 days.
Plow and Hearth
Plow and hearth have been around for over 30 years and they continue to provide their customers with fantastic home and outdoor products. LinkShare manages the affiliate program and provides users with text links and banners that they can use to market products on their sites.
To sign up, affiliates have to go through the affiliate agreement and register online through LinkShare. Commissions are paid every month through checks but only after reaching a minimum of $25.
Affiliates promote over 2000 products, including firestarters, fireplace screens, hearth rugs, and furniture.
Commission rate: 5-10%
Affiliate cookie: 20 days.
Direct Fireplaces
Direct Fireplaces has been supplying the United Kingdom with high-efficiency gas fire, fireplaces, and accessories for over 10 years. Their affiliate program works with recognized brands, both online and offline.
The company is a reputable online retailer with a 4.5/5 rating. Affiliates get access to weekly updates on new offers, bestsellers and offer customers free delivery within the UK.
The program also provides opportunities for increased commissions through affiliate incentives. The average order value stands at $200, making the program a preferred and trusted choice for thousands.
Marketing tools provided include text links, banners, and even deep linking for specific products.
Commission rate: 5%
Affiliate cookie: 30 days.
Modern Blaze
Modern Blaze specializes in fireplaces and outdoor fires, providing the best shopping experience in the industry. Affiliatly manages its affiliate program and requires members to set up an account with them first.
Modern Blaze is the leader in modern ventless fireplaces; the company cares about making their products eco-friendly. Affiliates get the chance to earn high commissions on electric fireplaces, fire pits, and patio heaters.
The website is easy to use and offers free shipping and free 30-day returns. Customer support is available from the company via email, 24 hours a day.
Commission rate: 3-10%
Affiliate cookie: 60 days.
Serenity Health and Home Decor
Serenity Health and Home Decor has an affiliate program which operates under ShareASale. The company provides hundreds of relaxation and outdoor products, including fireplaces, patio heaters, and windchimes.
Affiliates get access to a product data feed that is updated daily, monthly promotions, $2 tiered bonuses, and even professional affiliate management.
Serenity Health prides itself on its excellent customer service with over a thousand outstanding customer feedback reviews.
Commission rate: 10%
Affiliate cookie: 30 days.
Woodland Direct
Woodland Direct is an online retailer specializing in gas chimneys, fireplaces, and outdoor living products.
Pepperjam manages the affiliate program and has structured it in a way where registration is easy and fast. Affiliates get to market innovative and high-quality products to earn commissions.
The website has over 2.4 million visitors monthly, and an average order value is totaling to $900. Shipments are delivered through Fed-Ex or UPS, which takes between 3 to 5 days.
Orders over $99 do not incur shipping charges while those under $99 charge a shipping fee of only $9. Unused items can be returned within 30 days of delivery, with return shipping costs being deducted from refunds.
Commission rate: 7%
Affiliate cookie: 30 days.
Electric Fireplaces Direct
Electric Fireplaces Direct affiliate program provides members with a comprehensive data feed where they can access a large selection of products such as electric fireplaces, fireplace mantels, and accessories.
Commissions are paid monthly but only after reaching the $50 minimum. The program also includes incentives such as coupons and an activation bonus of $50 after getting a minimum of five orders.
A pro-active affiliate management team is available to affiliates in case of any difficulties or pressing concerns.
Commission rate: 8%
Affiliate cookie: 60 days.
Lindemann Chimney Supply
Lindemann Chimney Supply is a leading supplier of fireplace, hearth, and patio products for homes.
Some of the company's affiliate program features include an average order value of $75, special commission rates in exchange for additional exposure, and a dedicated affiliate manager to address any concerns.
Affiliates get to promote products such as chimney cleaning supplies, patio heaters, and fireplace accessories and earn commissions while doing so.
Marketing tools include text links and banners that affiliates can use on their sites. Orders above $399 qualify for free shipping and usually take 5-7 days.
Commission rate: 10%
Affiliate cookie: 45 days.
B & Q
B & Q is an online store specializing in a vast range of home decor products such as furnishings, tools, and heating equipment. The website is comprehensive, provides tips and inspiration for do-it-yourself projects.
Registration to the affiliate program is easy. An affiliate has to set up an account with Awin first.
Returns are allowed within the program, provided they are done within 135 days.
Commission rate: 1%
Affiliate cookie: 30 days.
---
How To Make Money With Fireplace Affiliate Marketing
Seeing how it's a very niche niche (and competition) is not that brutal, I would say fireplace affiliate marketing is a great business idea for anyone who can build an authority website about the topic – which is easier said than done.
If you like the idea of building an affiliate website that makes money and you're still brand new to affiliate marketing, I suggest you take a look at my simple, easy-to-follow guide explaining how I build my own affiliate websites.
It's free, and it's designed in a way that gives you everything you need to know and do to make money. Be sure to check it out.