I may be wrong about this, but I think the online perfume niche must be a hard-sell.
This is because I myself would never buy perfume online.  I definitely need to test it before buying it.
However, I guess I'm the only one who thinks this since online perfumery stores are booming with record sales year after year.
The good news is, they're also offering some generous affiliate commissions to help attract affiliates and increase their profits.
So, with that said, here are…
10 Fragrance and Perfumery Affiliate Programs (w/Commissions)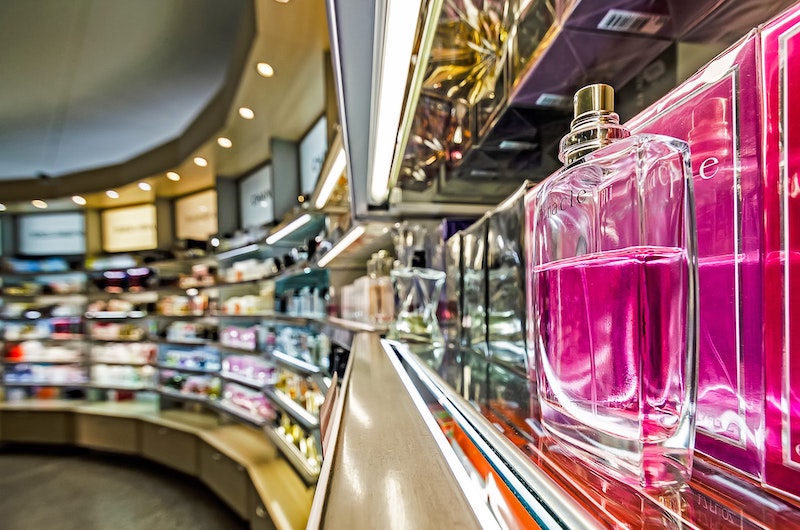 ---
---
ScentBox
ScentBox is a subscription service that allows users to try out new fragrances. With over 1000 new scents updated every year, it is a fun and affordable way for you to sample new designer perfumes.
ShareASale runs its affiliate program and offers great coupons to increase conversions. Scentbox's affiliate program ships their fragrance boxes four times a month and takes around 7-10 business days.
The affiliate program also allows free and easy exchanges. Shipping is free to subscribers within the US. The acceptable payment methods include Visa, MasterCard, and Discover.
ScentBox also has a reward program where you can redeem your ScentBucks and get up to 15% back on your monthly membership charge.
Commission rate: $8
Affiliate cookie: 30 days.
ScentBird
ScentBird is a designer perfume subscription service where users access samples every month at an affordable cost. Members of the program get 30-day samples of their choice from well-known brands such as Gucci and Dior.
Impact Radius runs the affiliate program and allows members to monitor their sales and commissions. It is a great choice, especially for bloggers and content creators within the beauty niche.
Affiliates use performance marketing for advertising ScentBird on their blogs, social media pages, and websites. Payments are deposited directly into your bank account, depending on the terms of your agreement.
Commission rate: $14
Affiliate program: 45 days.
Generic Perfumes Store
Generic Perfumes Store is an online perfume store with over 3500 uncut perfume oils in stock. Features of the Generic Perfumes affiliate program marketing tools such as creative banners and text links, monthly newsletters with updates on promotions and sales opportunities, and a generous commission.
A dedicated affiliate program manager is available to help guide affiliates through any difficulties and provide suggestions on optimizing sales. Membership is entirely free and easy.
Generic Perfumes prides itself in its broad catalog of scents that are long-lasting and alcohol-free. All products come with a 30-day money-back guarantee and open and fast shipping.
Commission rate: 10%
Affiliate program: 45 days.
Perfumes Guru
Perfumes Guru is a relatively new but lucrative affiliate program. Their product catalog includes genuine products from well-known brands such as Kenzo and Dolce & Gabbana.
The store has over 50 years of experience in the industry, and its affiliate program offers special discounts and prices for its members. Returns are free for orders within the US along with a free refund, provided it is within 30 days.
Accepted payment methods include Visa, MasterCard, and PayPal. Affiliates get access to high conversion rates and high commission yield based on sales made. Customer service is available through their email address.
Commission rate: 10%
Affiliate cookie: 90 days.
Love Scent
Love Scent specializes in pheromone colognes and has partnered with ShareASale to run their successful affiliate program. The commission rate is among the most generous in the industry.
Registration is free and easy. Affiliates enjoy commissions of up to 30% on selected products. The affiliate program features include access to newsletters and sales reports, marketing tools such as text and banner links to sites and product categories.
Commissions are paid through PayPal on the last day of every month.
Commission rate: 20-30%
Affiliate cookie: 60 days.
FragranceNet
FragranceNet has been around since 1997 and continues to be a powerhouse in the perfumes and fragrance industry. Registration to their affiliate program is free and straightforward.
Members have to sign up with Rakuten, who manages the program. FragranceNet has a vast product catalog, which includes fragrances, makeup, and even aromatherapy kits.
Shipping is free within 48 states and takes 4-7 days. Affiliates are equipped with marketing tools such as text and banner links to use on their blogs and sites.
Commission rate: 0.1%
Affiliate cookie: 10 days.
Skylar Body Inc
Skylar Body Inc is a perfume company that specializes in natural and hypoallergenic scents. ShareASale manages the affiliate program, ensuring members are paid promptly and equips them with regular newsletters on promotions and contests.
Registration is simple and entirely free. Once approved, affiliates access links, logos, and banners, all provided by Skylar.
Accepted payment methods include Visa, MasterCard, Discover, and PayPal. Products come with a 30-day exchange and return policy.
Commission rate: 10%
Affiliate cookie: 30 days.
Velvet Alabaster
Velvet Alabaster is a new Australian start-up company dealing in chemical manufacture. Their catalog includes an extensive range of perfumes and dog shampoos. Registration to the affiliate program is easy and free.
Affiliates choose which products they want to market on their blogs and various platforms. Members also create custom text and image links aside from those provided.
Velvet Alabaster has very competitive conversion rates that help users optimize their earnings. All products come with a 7-day return policy.
Commission rate: 15%
Affiliate cookie: 90 days.
Hott Perfumes
Hott Perfumes is an online perfume store. Its catalog includes perfumes from famous brands such as Dior, Givenchy, and Yves Saint Laurent, available at affordable prices and with discounts and coupon codes.
ShareASale manages its affiliate program and offers affiliates marketing tools such as text links and banners. Registration is free and easy. An affiliate is required to sign up with ShareASale first.
Products arrive a week after shipping and can be returned within 14 days after receiving an order. The affiliate program allows payment methods such as Visa, MasterCard, Discover, and PayPal.
Commission rate: 11%
Affiliate cookie: 60 days.
ScentStore
ScentStore is a perfume and beauty shop located in England. Awin manages its affiliate program.
The program features a regularly updated product feed, low return levels, a free sample with every order, and free delivery on orders above twenty pounds.
ScentStore has over 3500 products, including fragrances, skin, body, and hair products for women and men. The store prides itself on its exemplary customer service and longevity in the beauty industry for over 24 years.
Affiliates get access to tracking and reporting tools to monitor their sales and commissions.
Commission rate: 6%
Affiliate cookie: 30 days.
---
How To Get Started As A Perfume Affiliate
There is no magic formula to building a successful perfume affiliate website; however, there are many things you can do to improve your chances of success.
One thing that every good (affiliate) website needs is content – lots and lots of quality content (in this case, about perfumes).
You should create detailed product reviews for hundreds (and ideally thousands) of different fragrances in order to help people make informed decisions before they purchase their next bottle.
This helps build trust with your readers which will keep them coming back for more,
Additionally, it shows the search engines exactly what your niche topic is so they understand how to categorize your content.
That's why it's important to have lots of great content about the topics that your target audience is looking for.
There are many different ways you can do this, but here are some examples:
Create a directory of popular perfumes with detailed reviews and prices:
You can also include samples that people could order in case they wanted to try out the fragrance before making their final purchasing decision.
This will save them both time and money!
Write short articles describing how to choose between men's cologne or women's fragrances (or vice versa).
Your readers will then know exactly what factors influence these types of distinctions when choosing perfume products online.
Do not forget about product comparisons either!
People are constantly looking for deals when they are shopping online.
This is why you should always feature comparisons between the different products available in your market.
Keep it simple!
Most people will not want to read through thousands of words about perfume reviews – so try breaking up your content into specific categories that make sense (e.g., popular fragrances, best men's colognes, etc.).
Targeting your audience is very important for the success of any website; however, you should always keep it simple.
If you'd like to learn more about how to build affiliate websites, specifically how to build simple affiliate websites, be sure to check out my free guide where I explain everything I know about building simple content websites.