After completely squashing their competition (Snapchat) in mid-2017, Instagram has established itself as one of those social networks you don't want to mess with – or ignore.
I believe there are close to 1 billion monthly users (or getting there soon) on Instagram and I am sure that you are one of them, so I'm going to skip telling you all about what it is and how it works.
Instead, I want to talk to you about FuelGram.
FuelGram is an Instagram marketing tool that I've stumbled upon not too long ago and used with great success with my Instagram marketing, thus I figured spreading the good word about this tool will help others who want to start getting real likes on their Instagram page.
How To Get 600+ REAL Likes With FuelGram PowerLikes
I use Instagram to promote my e-commerce stores. As I am sure you know, growing an Instagram account is a slow and tedious process, but it doesn't have to be with FuelGram.
CLICK HERE to create your free account
and get over 600 real LIKES on your next Instagram photo – guaranteed.
What Is FuelGram?
FuelGram is a simple tool that will help you reach new, bigger audiences with the help of bought likes.
Now, I know you may have heard that bought likes tend to never get you anything apart from an inflated fake count from fake bots, but I promise you; FuelGram works differently.
Let me explain.
FuelGram offers specific services to get you the PowerLikes (more on this later) and it offers these services only by allowing real profiles to join.
To go a step further; real profiles with real followers (combined follower count of 80 million people at the time of writing).
Is it true that bought likes produce absolutely nothing?
Yes, but as I said already, you are not buying bots with FuelGram.
All the likes that are coming from FuelGram are 100% real people which you can see for yourself by clicking on the many profiles that give you likes.
Many services which offer Instagram Likes such as FuelGram do so with the help of bots (or fake accounts), I'm sure you've seen many of them on Instagram.
However, after trying their service myself, I can tell you with all honesty that all the likes I received are 100% real people with active, real accounts.
How Can FuelGram Help You Get REAL Instagram Likes?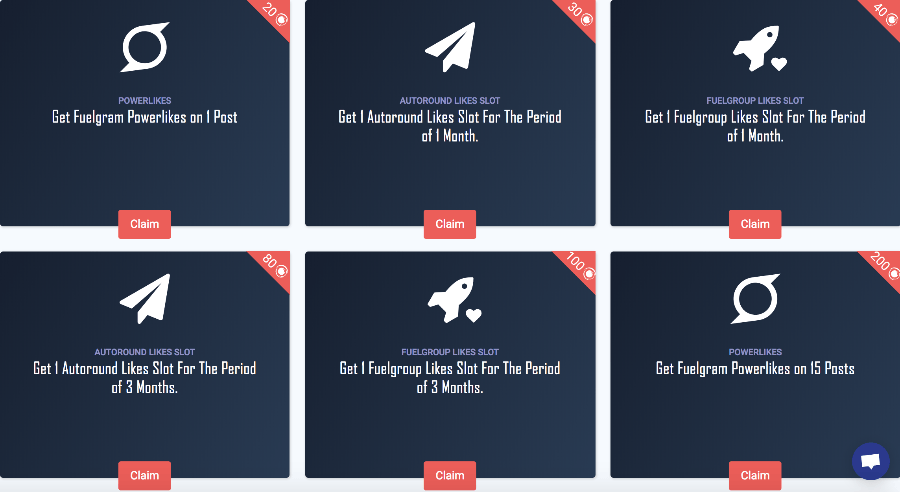 FuelGram Helps Instagram Marketing
This website is dedicated to people who are trying to build a business online, so I am going to assume that you are here to learn how to use FuelGram to promote your business on Instagram help you make more sales.
If this is not you, then I am sorry for wasting your time – Just go join FuelGram right now as the rest of this post doesn't apply to you.
Back to the marketers in the house…
I am using Instagram a lot lately to fuel my e-commerce drop shipping business and to also test products.
The process of my Instagram marketing is as follows:
Share posts
Share stories (with links out to the products).
Track visitors to my links with my Facebook Pixel
Make sales on the retargeting with about 3x to 4x return.
How Does FuelGram Help Me?
FuelGram's service allows me to quickly get likes and build highly-followed and buzzing Instagram pages with just a few dollars.
The likes I buy from FuelGram doesn't necessarily mean more sales, but it allows me to build quickly and once I "get big" I'm on the radar for my target audience seeing as how my posts are getting a bunch of likes from real accounts.
See why having real accounts giving you likes is important for Instagram marketing?
Anyways, enough about Instagram marketing, let me continue Wirth my FuelkGram review and show you what they offer.
FuelGram's Different Services For Getting Likes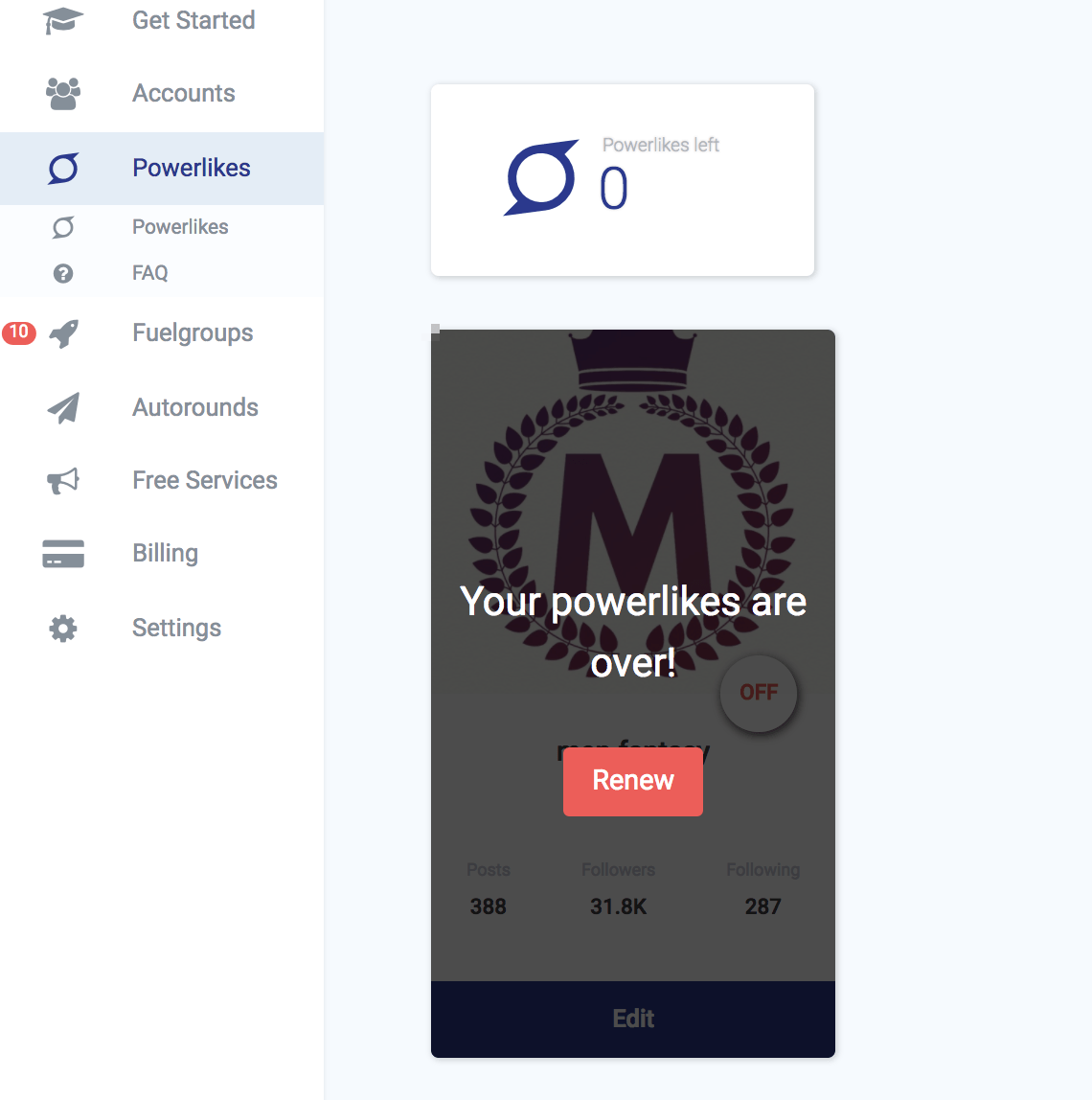 FuelGram's PowerLikes
This is by far my favourite way of getting my likes as I only have to pay $5 per post (or $3 per post in volume) to get approximately 600 likes (again; from real followers).
I have found this to be the easiest and even the cheapest option.
The rest require work on your end so for just $5 per post at the max, I'd rather use PowerLikes.
How To Use The PowerLikes Service?
Connect your account
Pay the $5 fee for a post (discounts on multiple posts)
Post on Instagram
Watch as 600 to 700 real likes from real people come in.
DONE.
Moving on.
FuelGram's FuelGroups
FuelGroups use Telegram, a messaging platform that is available for free but obviously, you would need FuelGram's access to their channel.
It basically allows you to join these channels, with other high-profile Instagrammers and you will give each other likes at certain times of the day.
They have now also offered 'Comment Groups" which is all about comment exchanging on IG (to increase the engagement score) but unfortunately, I do not meet their requirements yet to try it out myself.
FuelGram's AutoRounds
AutoRounds is a monthly subscription service where you would like from other AutoRounds members with plans starting from $12.5 per month.
Not really experimented with this much as I am mostly using PowerLikes at the moment, which as I said; it's my absolute favorite as I do not have to engage and share comments with other users.
How To Join FuelGram?
All you would need to do is to visit their website and register with an account.
After that, you will be asked to add your Instagram account to their website is they can manage and send you the likes when you buy one of their services mentioned above.
It's super simple and super safe so do not worry about your IG accounts being stolen.
You'll find more privacy-related questions on their FAQs page.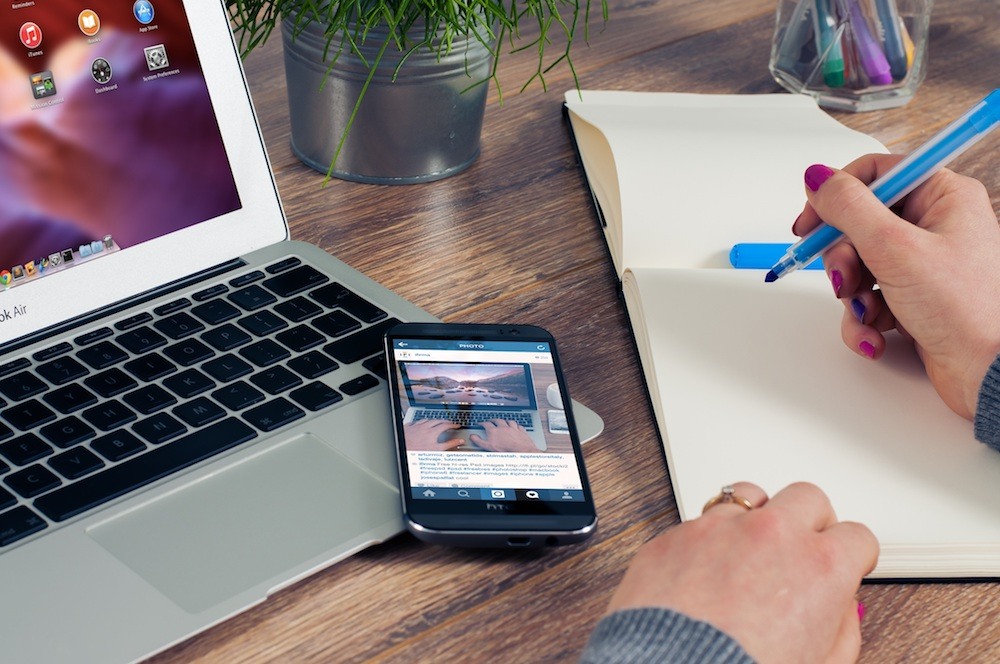 Are There Any Better Alternatives?
Not so sure as I don't usually look for products such as FuelGram but all I could say is that I am super happy with the service,
It's relatively cheap to get likes and more importantly; I get real likes from real people and not bots.
Closing Words
Thank you for reading my FuelGram review, I hope this post has helped give you a brief inside look into this powerful Instagram marketing tool which I believe can help you grow much faster with your Instagram page.
Good luck on your journey forward and let me know if you have any questions about FuelGram below.