I can't tell you much about gymnastics as I don't know much.
What I do know is affiliate marketing, and after seeing some of the affiliate programs available for this niche, I can not help but bring them forth to you here as there are plenty of high commissions to be had by the right affiliates.
If you're a blogger or have a (gymnastic-related) YouTube channel or perhaps even an Instagram account that you'd like to monetize, check out these…
10 Great Gymnastic Affiliate Programs For Fitness Bloggers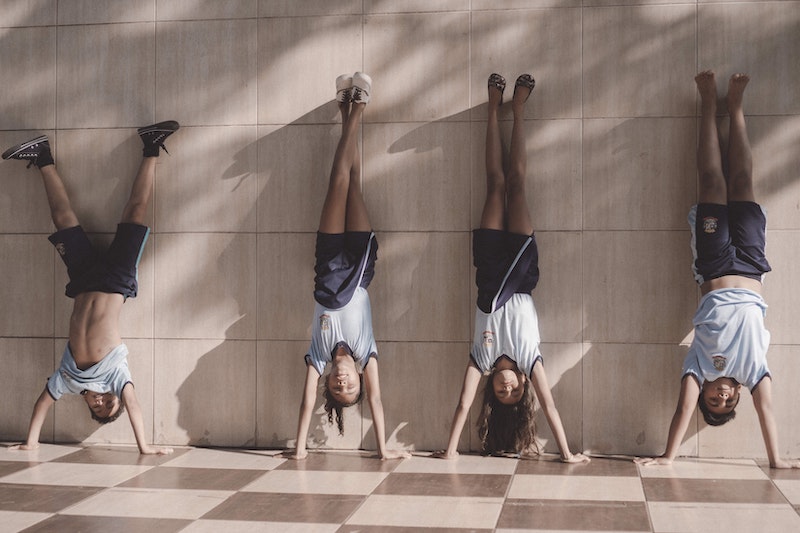 Online Sports Affiliate Program
Online Sports ranks among the oldest and most reliable online retailers of sports products. They've been in operation since 1995 and have grown and expanded their catalog to include over one hundred thousand products.
They deal in apparel as well as memorabilia for various sports such as gymnastics and soccer.
Online sports runs an affiliate program where you can earn a commission by selling their products. Registration is easy and free. They provide customer service, your product catalog, and the distribution system.
Affiliates can continue earning from their sites as much as 45 days after customers visit the site.
Commission rate: up to 14 %
Affiliate Cookie: 60 days.
Fitness Superstore Affiliate Program
Fitness Superstore is the United Kingdom's largest supplier of fitness equipment.
With eleven stores and a fully functional website, they offer customers an exciting range of specialist fitness equipment and accessories. These products are sourced from the best brands worldwide.
Fitness Superstore operates an affiliate program where clients get paid commissions whenever a customer purchases via their link. They offer free delivery for all orders above £99, and regular customers get lucrative offers and other affiliate incentives.
Commission rate: 5%
Affiliate cookie: 30 days.
Best Gym Equipment Affiliate Program
Best Gym Equipment is a rapidly growing fitness retailer based in the United Kingdom. They offer a stunning selection of fitness equipment and gear for sports such as gymnastics and boxing.
Best Gym Equipment has the edge over its competitors because of its excellent customer service, expert advice, and price monitoring to ensure their customers get higher conversion rates.
Best Gym Equipment offers an affiliate program to clients that provide free delivery within the UK for orders over £99. They also offer worldwide shipping and offer over 40 famous brands to choose from.
ThoughtMix runs the program. Registration costs a small fee which is refunded after the first commission payment.
Commission rate: up to 10%
Affiliate cookie: 30 days.
Decathlon Affiliate Program
Decathlon is a family-owned company that was founded in 1976. The company's driving force was making sports products accessible to everyone. Fast forward to today, Decathlon has grown to two thousand and eighty stores in over 50 countries.
They offer sports gear and apparel for various sports such as gymnastics, swimming, and hiking.
Decathlon operates an affiliate program where clients sign up and earn commissions every time customers make purchases through their links.
Commission rate: 2% for existing customers and 4% for new ones
Affiliate Cookie: 30 days.
DICK'S Sporting Goods Affiliate Program
DICK'S Sporting Goods is a sporting goods retail company that runs an affiliate program. It was started in 1948 and offered a comprehensive catalog that includes sports such as gymnastics.
DICK'S Sporting Goods affiliate program is available only to affiliates living within the US. They provide customer support through an in-house affiliate management team, available via email.
Registration has only one requirement, signing up at Impact Radius Affiliate Network, their third party network administrator.
Commission rate: 3 to 10%
Affiliate cookie: 10 days
Fb Sports Affiliate Program
Fb Sports is a sporting goods retailer that was established in 2013. They provide high quality yet affordable outdoor and gymnastics products. Fb Sports also runs an affiliate program.
They are devoted to providing superior customer service experience and the best online purchasing experience for their clients. Payments are made through PayPal, and they offer fast delivery services worldwide, with free shipping in the US. Commission rates depend on the percentage an affiliate makes on their sales.
Commission rate: 5%
Affiliate cookie: 5 days.
Catch Affiliate Program
Catch is an online marketplace and ranks among Australia's top retailers. It was formed in 2006 by two brothers whose vision was to change the average online shopping experience.
They offer various products, including fitness and sporting apparel and equipment for activities such as gymnastics. Catch also operates an affiliate program managed by Commission Factory.
Members earn commissions through their preferred online channels. They offer their affiliates a wide range of brands, a dedicated in-house team, and excellent reporting via their easy to use platform.
Registration is easy, fast, and is free of charge; once approved, affiliates begin making money straight away.
Commission rate: 6%
Affiliate cookie: 30 days.
Force USA Affiliate Program
Force USA is a home and light commercial use equipment, retailer. They have set the benchmark for their top of the range of strength equipment around the world. All products are manufactured to meet the strictest quality standards.
Force USA also runs an affiliate program managed by AvantLink, for gymnasts and other sportspeople. The program allows affiliates to earn a commission for every purchase made via a referral.
They provide free shipping on all orders. It's free and easy to register.
Commission rate: 10%
Affiliate cookie: 365 days
Kohl's Affiliate Program
Kohl's is an American department store retail chain founded by Maxwell Kohl. It deals in a wide variety of products, including equipment for sports such as gymnastics.
Kohl's also runs an affiliate program where members earn commissions on qualified sales through Kohl's website. They support affiliates through a dedicated and experienced affiliate team.
Kohl's also provides free shipping as an incentive as well as special offers to promote every day. It's free and easy to join, and they contact you once your application is reviewed and accepted.
Commission rate: 2.2 to 2.6% of the total price
Cookie rate: 7 days
Gym and Fitness Affiliate Program
Gym and Fitness is a family-owned and operated business that was first established in 2002. It has since expanded to become Australia's largest online retailer for fitness and sports equipment.
They stock everything from gymnastics equipment, gym accessories, boxing fight gear, cardio equipment to supplements. Gym and Fitness also runs an affiliate program managed by Commission Factory.
Registration is free and easy, and they offer customer support through a dedicated affiliate account manager.
Commission rate: 5%
Affiliate cookie: 30 days.
---
FREE

: 10-DAY

AFFILIATE MARKETING COURSE

WHEN YOU SIGN UP BELOW
YOU ALSO GET MY BRAND NEW "AFFILIATE MARKETING 101" EBOOK FOR FREE
You'll be redirected to the course sign up page where you'd need to create an account. No credit card required, just an email will do.
---
How To Start Your Own Profitable (Gymnastics) Affiliate Website
As I've said at the beginning of this article, I don't know much about gymnastics BUT I do know a lot about affiliate marketing and how to do it right.
I've been a full-time affiliate for 10 years now (nearly) and over the years I've perfected what I like to call "the simplest approach to affiliate marketing".
If you're just getting started, and you're interested in seeing how I do what I do, be sure to read the linked guide above to learn how to start your own (gymnastics) affiliate website, the simple way.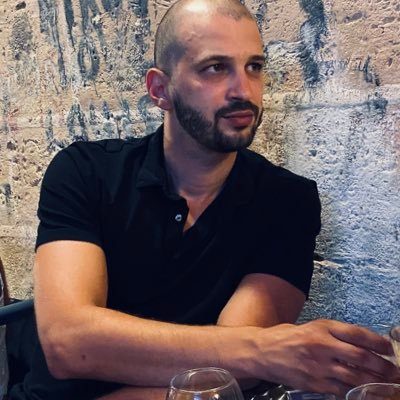 Since 2011, I've been learning how to make money online with affiliate marketing. This website is where I share everything I know and all I will learn along until I reach my next income goal of $30,000 p/month.
wanna learn how to make money with affilate marketing?