If you're a man reading this, you'd probably be shocked to hear how much money women spend on their hair.
For many of us, a 3-1 shampoo from the pharmacy is good enough but for others, a luxury line of hair care products is a must.
Today, we're looking at some of the best hair care affiliate products currently available to promote.
If you're in the hair and beauty niche, I am sure you will find at least one affiliate program here that you can join to add some more easy-flowing commissions to your portfolio.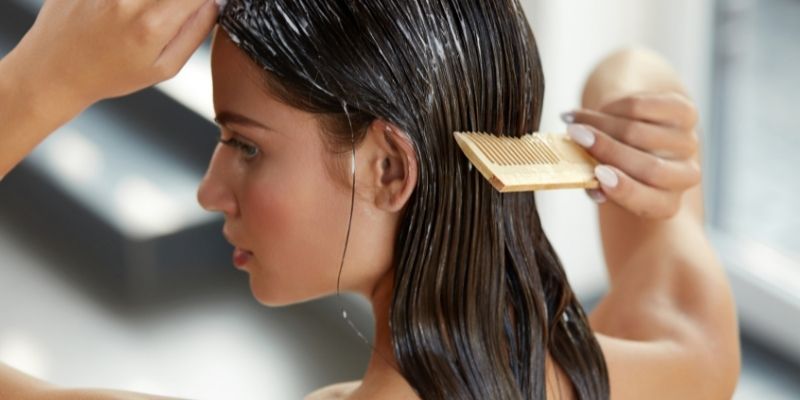 ---
---
Earthtone Naturals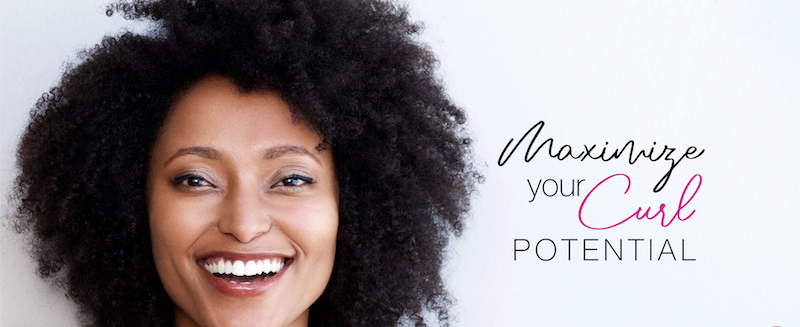 Earthtone Naturals is an online store and a hair product line that offers the best natural hair. The goal of the online store is to provide natural hair without using harmful chemicals or ingredients.
The natural hair product line runs the Earthtone Naturals Affiliate Program. If you have a website or a Facebook page, it is easy to join the affiliate program.
Each time a potential customer visits your page and purchases through your link, you will earn a commission.
By becoming an affiliate of the online store, you earn a 10% commission on all qualifying sales through your link.
You will also receive materials to help you promote Earthtone products on your page.
Naturally Curly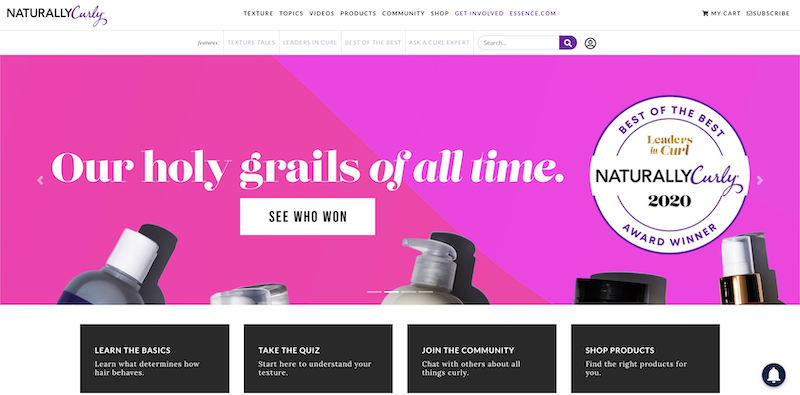 Naturally Curly is an online store that deals with hair products that ensure you have naturally curly hair. They have a variety of hair products, including shampoos, gels, and conditioners.
If you become an affiliate, your customers will have access to a large variety of products.
When you become an affiliate, you get a unique link that you will use to promote the online store in your sites and pages. Each time a customer purchases through your link, you will get a 5% commission.
Anita Grant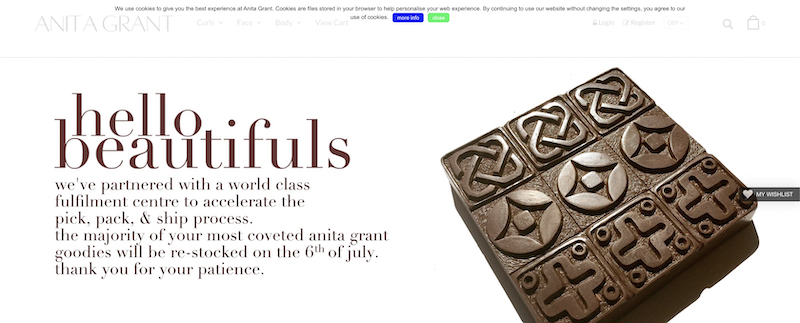 Anita Grant started operating the Anita Grant hair products line in 2005. This was after she suffered burns from using regular hair products.
Anita Grant's hair products are mostly meant for curly hair. However, you can also find other products such as makeup, skincare, and body care.
If you become an Anita Grant affiliate, you will earn a 16% commission if a customer purchases through your unique link.
The affiliate program also has a 60-day cookie tracking.
Commission: 16%
Cookie: 60 days
It's a 10 Haircare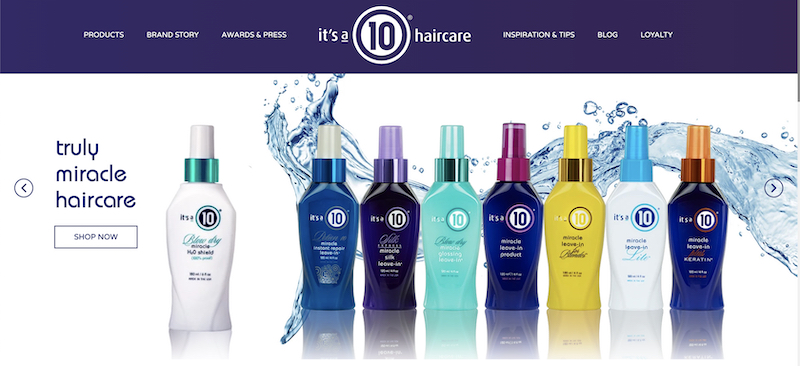 It's a 10 Haircare also came to be as a result of frustrations. The owner was frustrated about paying a lot for underperforming products.
She started with her first product, "Miracle Leave-in." The hair product line has since grown in popularity to include other hair products.
It's a 10 Haircare products have a devoted following because of their efficiency.
It's a 10 Haircare affiliate program offers an 8% commission if a customer converts through your unique link. Because of the product's efficiency, the affiliate program has a high conversion rate and customer loyalty.
Alexandre De Paris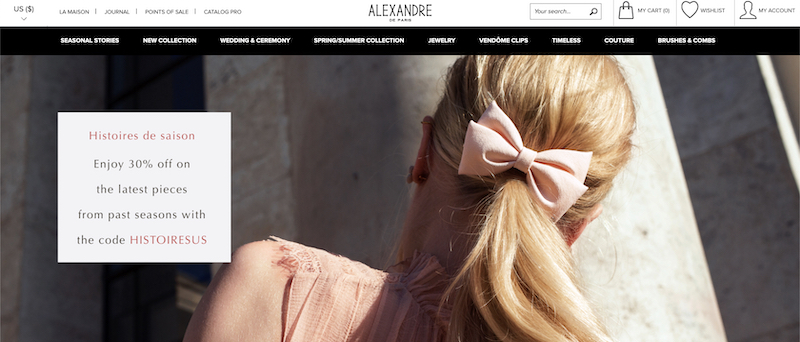 Alexandre De Paris is a household name in the luxury hair products field. The store has been in operation since 1971. The store has a reputation in the beauty industry because of its craftsmanship, beauty, and quality of products.
It deals with hair accessories such as headbands, pins, clips, combs, among others. The store operates over 200 shops in over 25 countries globally.
If you become an affiliate of Alexandre De Paris, you will earn a 4-7% commission depending on the product the customer buys.
Sally Beauty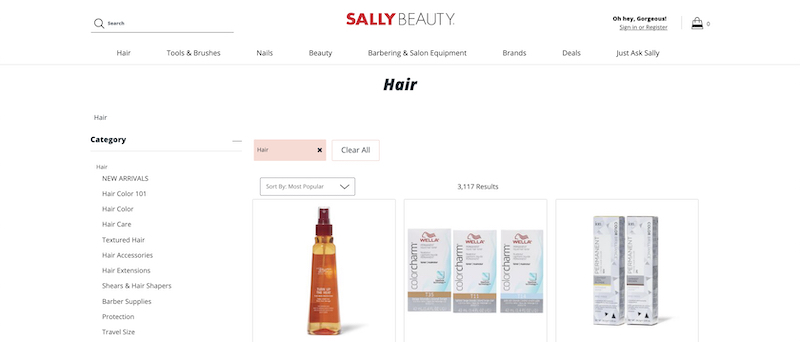 Sally Beauty offers you everything you require in terms of body care, skin, and hair products.
Unlike other stores that focus on curly hair products, Sally Beauty offers a broader range of hair products. Apart from the standard products such as gels, shampoos, and stylers, the store also deals in barber equipment. These include brushes, combs, and other accessories.
You can join the Sally Beauty affiliate program through the ShareASale affiliate network. When you become an affiliate, you will earn a 5% standard commission. Their tracking cookie is for 7 days.
Commission: 5%
Cookie: 7 days
Pacinos Signature Line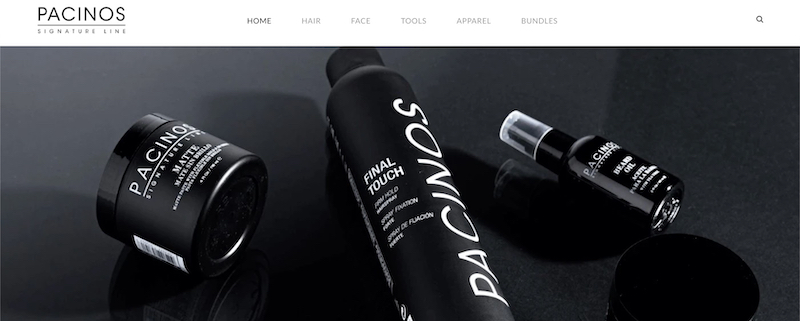 Pacinos Signature Line is a store that deals with men's body care and hair products. Though its products are limited, the store is famous for offering high-quality products.
They also offer some skincare and face products that you can promote alongside their hair products.
If you become an affiliate partner of Pacinos Signature, you will get a 10% commission for every purchase made using your unique link. They also have a tracking cookie that goes for 30 days.
Pacinos Signature affiliate program works as their customers trust their products. Thus, even though they have limited products, the available products have a high conversion rate.
Commission: 10%
Cookie: 30 days
PuffCuff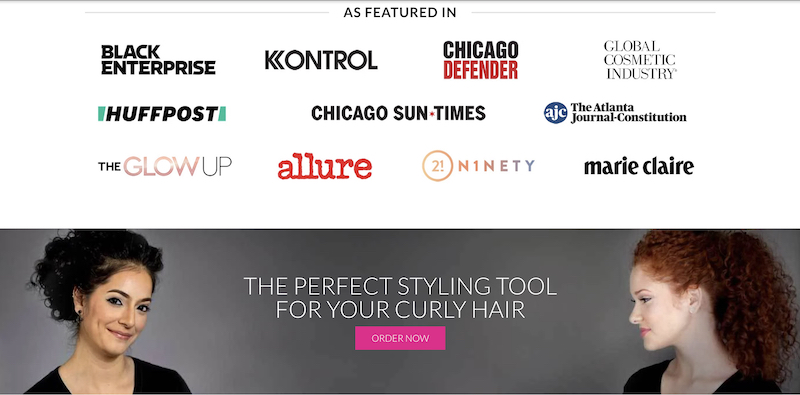 PuffCuff offers a better alternative to hair breakage, loss, and damage. If you use ordinary elastic bands on your hair, it pulls the hair, causing breakage and loss. Hair loss and breakage is especially a challenge for curly hair.
PuffCuff offers a better alternative. It is a plastic cuff that holds the curly hair in place to prevent damage. The sturdy plastic cuff is available in different colors.
As an affiliate partner, you get a 10% commission. There is also a 15% exclusive offer that you can offer your readers.
Good Dye Young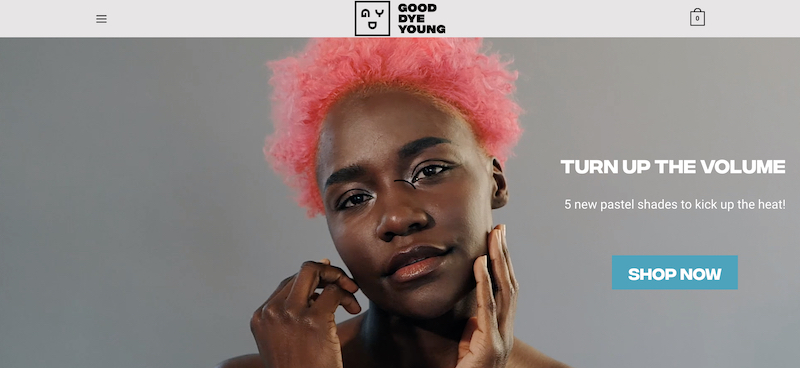 Good Dye Young is a hair product line founded by Hayley Williams. The store is famous for its wild hair colors.
Harley wanted to offer quality hair colors as well as freedom for self-expression.
Good Dye Young offers you the necessary tools for hair coloring. You also get lightening and toning kits.
If you apply to be an affiliate partner of the Good Dye Young, the commission rate will be revealed once your application is accepted.
Their tracking cookie goes for 30 days.
Commission: to be revealed once the application is accepted
Cookie: 30 days
Beauty Forever

Beauty Forever has everything to meet your style preference and your budget. It offers a range of hair extensions and wigs that range from human hair wigs to synthetic ones.
The hair extensions come in different weights, depending on your hair density.
The extensions come as string hair, clip-ins, and I tips.
As an affiliate partner, you have a large variety of products to choose from for promotion. The store offers an 8% commission for purchases made through your unique link. Their cookie tracking goes for 30 days.
Commission: 8%
Cookie: 30 days
---
How to Sell Hair Care Products as an Affiliate Marketer
If you're looking for a high-paying affiliate marketing niche, hair care products are a great option.
Next up, I'll discuss how to sell hair care products as an affiliate marketer + some insider tips and strategies that will help you succeed in this competitive niche.
One of the best things about selling hair care products as an affiliate marketer is that there's a high demand for these types of products.
In fact, the global haircare market is expected to reach a value of $166 billion so if you're looking for a lucrative niche to get into, this one is definitely worth considering.
When it comes to selling hair care products, there are a few things you'll need to keep in mind.
First of all, it's important to choose the right products to promote.
There are thousands of different hair care products on the market, so it's important to select ones that you think will resonate with your audience.
It's also a good idea to choose products that offer a high commission rate.
This way, you'll be able to make more money per sale.
Another important tip for selling hair care products is to create informative and engaging content.
This will help you attract more visitors to your website or blog and convert them into paying customers.
You can create blog posts, infographics, videos, or even eBooks to help educate your audience about the benefits of using hair care products.
Finally, make sure you're promoting your products in the right places.
There are tons of different platforms and channels you can use to market your products, so choose the ones that will be most effective for reaching your target audience. hair care products are a great option for affiliate marketers.
Keep these tips in mind and you'll be well on your way to success in this lucrative niche.
---
That was just a brief explanation of how you can make money selling hair care products as an affiliate. If you'd like to know more, be sure to read my free guide where I explain how to build simple affiliate websites that make money.