There are a lot of kayak affiliate programs out there, but which one is the best for you?
That depends on what you're looking for in an affiliate program.
Do you want a program that offers a high commission rate?
One with a large selection of kayaks to choose from?
Or one that has generous bonus opportunities?
No matter what your needs, I've prepared you the best kayak affiliate programs right below so without further introductions, here are…
The 10 Best Kayak Affiliate Programs (Reviewed Below)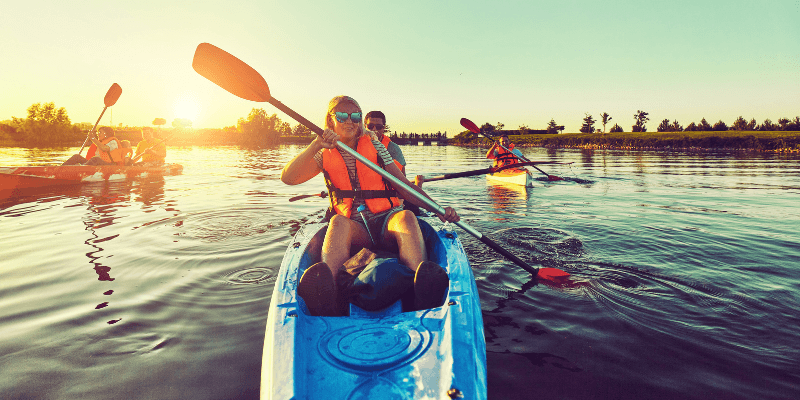 ---
---
Bass Pro Shops Affiliate Program
John L Morris founded Bass Pro Shops in 1972. He started by selling fishing tackle out of the back of his father's store. Since then, John L Morris has earned a reputation as a trailblazer in the retail industry. Bass Pro Shops specialize in fishing gear as well as water sports such as kayaking and canoeing.
They also have an affiliate program. Registration is through Impact Radius, and affiliates gain access to newsletters and pre-written content. It's completely free to join, and members enjoy customer support from a dedicated team of managers.
Commission rate: up to 5%
Affiliate cookie: 14 days.
REI Affiliate Program
REI, Recreation Equipment, Inc is an American retail and outdoor recreation services corporation. It was founded in 1938. Today, there are over 165 locations in 39 states, with more than 13,000 workers. Their area of expertise is sporting goods, camping gear, travel equipment, and clothing.
They provide gear for all types of sports, including water sports such as canoeing. REI has an affiliate program that is managed by AvantLink. The affiliate program requires candidates to have sites with authority.
Affiliates enjoy a wide range of products, as well as customer support.
Commission rate: 5%
Affiliate cookie: 30 days
Backcountry Affiliate Program
Backcountry was first established in Utah in 1996 by two friends in a garage.
Their passion was and still is exploring mountains, and they provide expert-level gear for sports such as skiing, backpacking, and even paddling water sports such as kayaking and canoeing. AvantLink and Impact Radius manage Backcountry's affiliate program.
Affiliates get access to official banners, text links, and their product data feed. Backcountry also provides members with monthly news, promotions, and tips to increase sales. Affiliates enjoy customer service from committed program managers who are available to answer any questions or pressing issues.
Commission rate: 4-12% depending on the volume of sales
Affiliate cookie: 30 days.
Outdoor Gear Exchange Affiliate Program
Outdoor Gear Exchange is an outdoor equipment and apparel retail store located in Vermont.
Their mission is to sell exceptional gear at affordable prices. They offer the best deals for a superb selection of gear for camping, canoeing, camping, and even climbing, among other outdoor activities.
They also stock a fantastic selection of footwear and apparel for outdoor activities. Outdoor Gear Exchange is committed to making the outdoors accessible to everyone by providing top-notch gear and clothing at affordable prices.
They are also passionate about making environmentally friendly products.
AvantLink manages Outdoor Gear Exchange's affiliate program. A dedicated team of affiliate managers works hard to optimize their website for high conversion rates.
Commission rate: 6%
Affiliate cookie: 30 days.
Green Water Sports Affiliate Program
Green Water Sports have been active since 1994. They allow you to enjoy sports naturally in the sea, ocean, lakes, and rivers. They provide gear and even apparel for water sports such as canoeing, kayaking, surfing, windsurfing, and even sailing.
Green Water Sports offers an affiliate program where members earn commissions every time customers make purchases through their links.
They provide unique coupon codes that affiliates can share with their audience to increase the chances of making a sale. To register, candidates must include links to be used to promote Green Water Sports.
Commission rate: 4% up to 8% on selected products.
Affiliate cookie: 90 days
Redshift Water Sports Affiliate Program
Redshift Water Sports believe in expanding generations together.
They achieve this through their core values, which is family first. They are passionate about contributing to memories and fun times through their apparel and equipment for water sports.
They stock everything, from wetsuits and tops to kneeboards and paddles. Redshift Water Sports operates an affiliate program where members earn commissions whenever purchases are made through their links.
AvantLink manages it, and registration is free, fast, and comfortable. Affiliates enjoy dedicated program management and support, as well as comprehensive product data, feed.
They also offer free shipping to orders over $49.
Commission rate: 9%
Affiliate cookie: 30 days.
Moving Water Outfitters Affiliate Program
Moving Water Outfitters are a retail store dealing in water sports that has been present since 1990. The company owns and operates several retail stores as well as online stores. Wateroutfitters was established by Steve Kopitz, an all-sports enthusiast with over 22 years of retail experience.
The site contains informative blogs, videos, and even guides related to water sports, geared towards helping you choose the best paddle for your canoe, wetsuit, and every water sports-related product.
Wateroutfitters runs an affiliate program where members can monetize their sites. They do this through commissions earned on sales made by customers; they refer to Wateroutfitters's site. Affiliates enjoy daily product feeds and customer support from an in-house service team.
Commission rate: 8% up to 12% depending on site type.
Affiliate cookie: 30 days.
Academy Sports + Outdoors Affiliate Program
Academy Sports and Outdoors is one of the United States' most expansive sporting goods and outdoor equipment stores.
The first store was established in San Antonio in 1938 as a tire store. It later evolved into an outdoor and sporting gear retail store. Today Academy Sports and Outdoors boasts over 259 stores and counting with their headquarters in Katy, Texas.
They stock a broad assortment of outdoor gear for sports such as canoeing, fishing, and camping. CJ Affiliate manages Its affiliate program, and registration is easy and fast.
Commission rate: 2%
Affiliate cookie: 30 days
Sea to Summit Affiliate Program
Sea to Summit began in 1983 in Perth, Western Australia. This was at a time when outdoor products were hard to source. The company's passion is providing products that are designed and developed to provide excellent functionality. They stock lightweight equipment for various outdoor sports such as camping, hiking, and even water sports such as canoeing.
AvantLink manages this affiliate program, and members are assured efficient customer service through affiliate managers to help maximize sales. Payments are made through PayPal, Visa, and MasterCard.
Commission rate: 10%
Affiliate cookie: 30 days.
4TheOutdoors Affiliate Program
4TheOutdoors is an online retail store that deals in outdoor sports. They provide gear and equipment for sports such as camping and canoeing. 4TheOutdoors connects you to your passion by providing you with the best gear and apparel to help you explore more.
AvantLink manages Their affiliate program, and affiliates earn commissions whenever customers make purchases through their links. Payments are made through commission checks, and the registration process is easy and straightforward.
Commission rate: 10%
Affiliate cookie: 30 days.
---
How To Make Money With Kayak Affiliate Marketing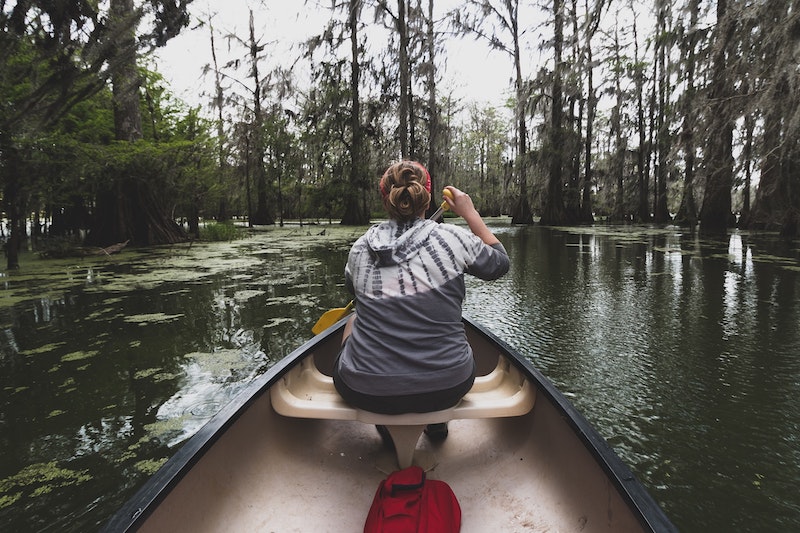 You can make money with affiliate marketing promoting any niche under the sun, but I have to say – the canoeing niche certainly seems to have. a lot of (untapped) potential.
What you need is a time-tested strategy, that's proven to make money, and I have one for you right here.
In the linked guide, I will reveal my entire process of how I make money building simple websites, you'd do well in checking it out.