While the world is desperately trying (and failing) to find a solution to all the problems, our children are playing around creating their own little colorful world with the unfiltered creativity and imagination they possess.
Today, we're taking a look at a few affiliate programs that allow you to earn a (hefty) commission on kid's crafts and toys.
If you're a mum/parent blogger, this post is for you. Here are…
The Best Kid's Craft Affiliate Programs To Promote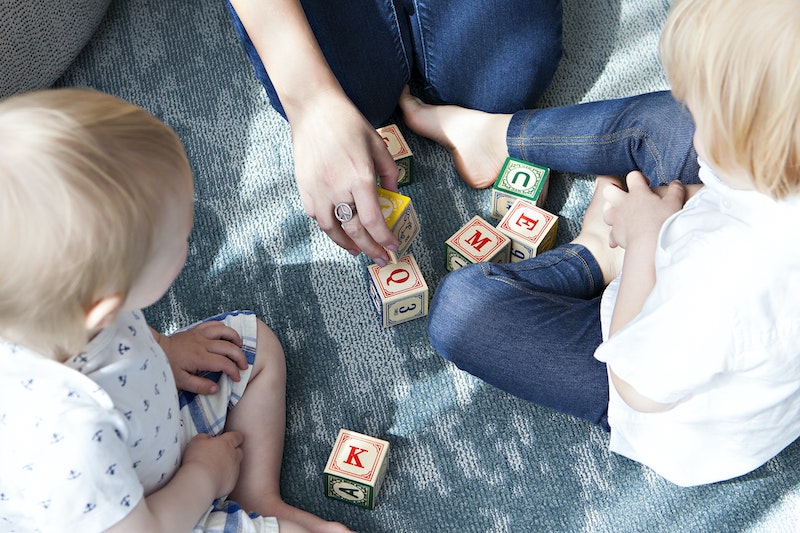 ---
---
Craft-e-corner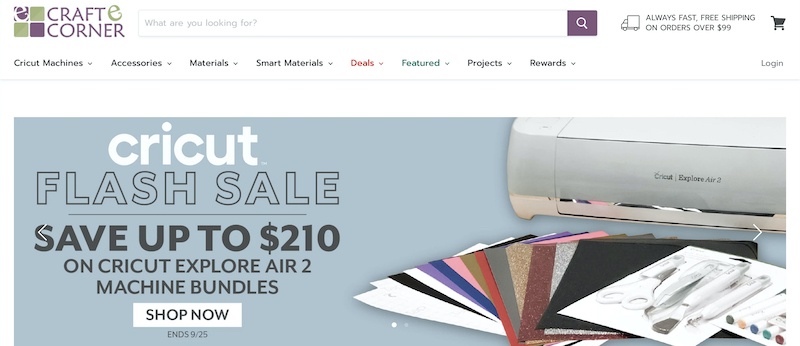 Craft-e-corner has been around for over ten years and continues to thrive in the art and crafts industry. The site provides high-quality supplies for children, beginners, and seasoned crafters.
To join the store's affiliate programs, candidates can visit ShareASale and fill out an online application.
Perks of the partnership include exclusive deals and promotions for members only, promotion of member projects, blogs, and social networks, and access to dedicated personnel to address any concerns. After your application is reviewed, you can access these exclusive benefits and marketing tools such as banners and text links.
Accepted forms of payment include American Express, Google Pay, and MasterCard.
Commission rate: 10%
Affiliate cookie: 45 days.
Green Craft Kids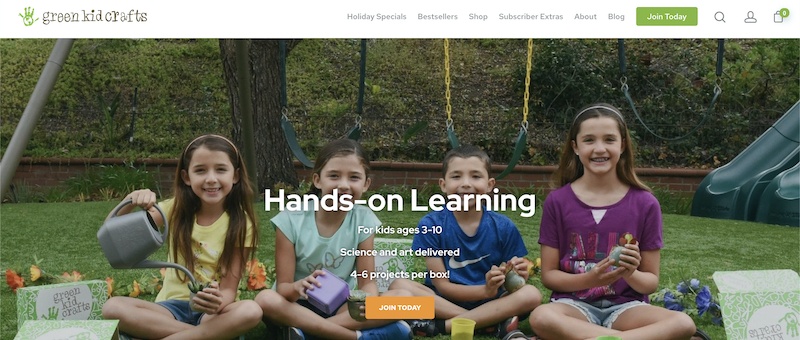 Green Craft Kids is a subscription box service that delivers fun, creative, and eco-friendly craft and STEM ( science, technology, engineering, and mathematics) activities.
Each box comes with up to 6 engaging activity kits to help foster creativity in children. The store also has an affiliate program, available on ShareASale. Registration is easy and 100% free.
Highlights of the program include bonuses once you hit subscription targets, monthly affiliate programs and newsletters with updates on current promotions, and affiliate – only sales opportunities.
What's more, a dedicated affiliate program manager is available for consultation in case of any difficulties.
Commission rate: 15%
Affiliate cookie: 60 days.
Put Me in The Story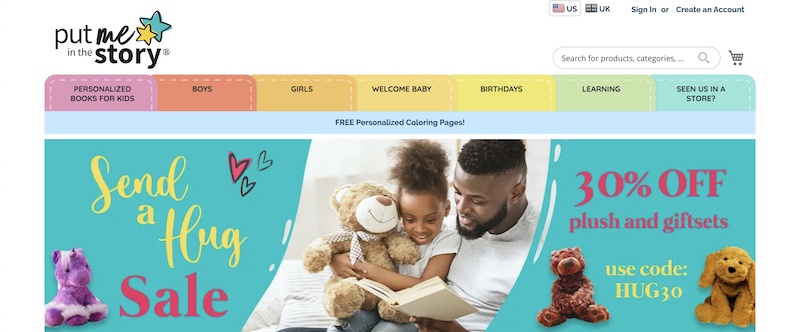 Put Me in The Story lets you make personalized versions of books for your kids. You make your child the star of their favorite story, making it a unique way for parents to bond with their children.
The site also has an affiliate program, an excellent means of passive income. Highlights of the program include special offers and promotions on new books, product giveaways and season offers, a monthly newsletter that keeps you updated on news, and exclusive offers and promotions created just for affiliates and their customers.
Other perks include exclusive commission rates via their VIP program and affiliate-only sales opportunities.
Commission rate: 10%
Affiliate cookie: 45 days.
A Cherry on Top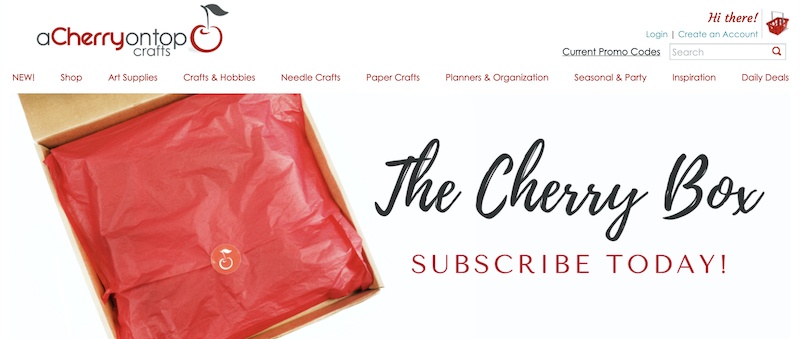 A Cherry on Top began over 20 years ago as no more than a box full of stickers. Today, it's a large company with thousands and thousands of products, including paper and general crafts.
The store's affiliate program is operated by ShareASale and requires candidates to create an eligible account. Your site is reviewed, after which you get an email notification informing you of your status.
Once approved, new members get access to links and banners they put up on their sites to market products. Members get access to a full product data feed with over 50000 items.
Commission rate: 4%
Affiliate cookie: 30 days.
Monotype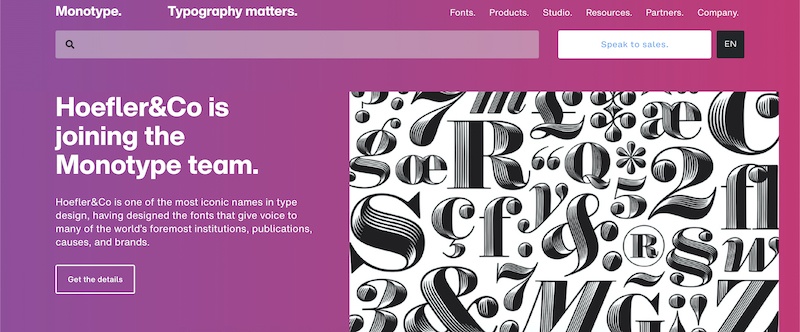 Monotype offers the world's most extensive collection of fonts. The company serves a wide variety of clientele, from professionals to freelancers to children. Affiliates get to promote a broad range of categories like San Serifs, Serifs, and handwritten designs.
Candidates can apply at Commission Junction, the affiliate network in charge of managing the program. The commission rates are extremely inviting, and their long cookie duration enables affiliates to get paid days after a client clicks on their links.
Commission rate: 10 – 15%
Affiliate cookie: 30 days.
Joggles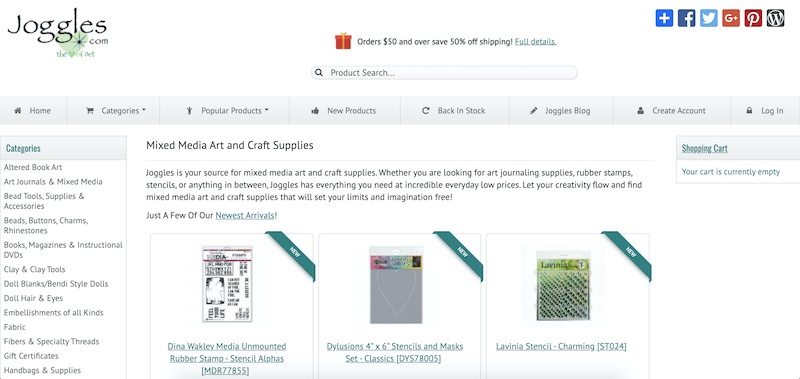 Joggles is an online store that sells mixed media, art supplies, and rubber stamping supplies at affordable prices.
Its affiliate program is available on ShareASale, where candidates form an account with the affiliate management program to register.
The program comes with amazing highlights such as fast shipping, everyday discounts, and an active blog where weekly videos and projects are posted.
The store has an extensive inventory of over 9000 items in stock, making it an excellent investment for bloggers who like to specialize in child development, art, and craft.
Commission rate: 10%
Affiliate cookie: 30 days.
Queen and Co.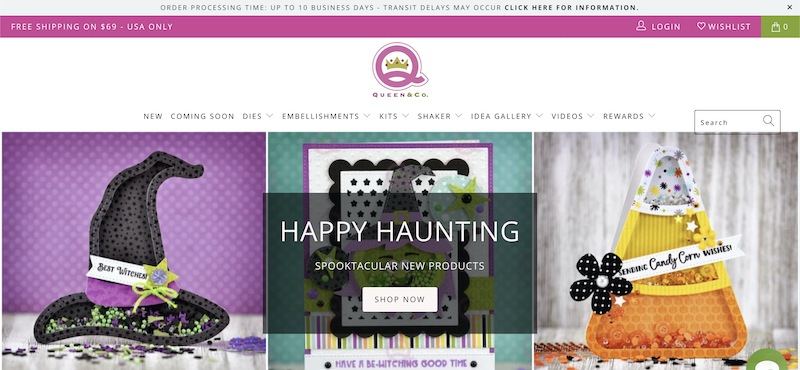 Queen and Co began in 2003 as a small home-based business but quickly grew within two years into a manufacturer of crafting supplies. The company manufactures color craft embellishments, paper pads, clear stamps, and other excellent crafting supplies for children and adults.
Anyone with a social media page or active craft-related blog can sign up for the affiliate program. It's available on ShareASale.
Simply fill out an application and wait for approval. Accepted payment methods include American Express, MasterCard, Visa, PayPal, JCB, and Apple Pay.
Commission rate: 15%
Affiliate cookie: 15 days.
KiwiCo

As a KiwiCo affiliate program member, you get access to benefits such as special coupons, seasonal promotional opportunities, and the potential to earn bonuses by hitting subscription targets and customer support from a dedicated account management team.
KiwiCo runs a successful subscription box service for children of ages 0 to 14.
The boxes come complete with art and crafting supplies designed to bring out the creativity in children. To apply for the program, contact the affiliate team at KiwiCo.
The company is always happy to partner with bloggers and content creators who share the same passion for arts and crafts and child development.
Commission rate: 10%
Affiliate cookie: 30 days.
Toucan Box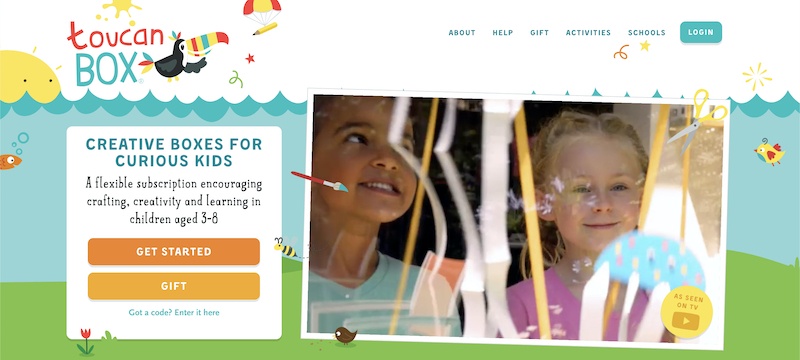 Toucan Box is an award-winning subscription service that sends a curated box full of creative, science, and craft activities to children aged 3 to 8. The packages are designed to keep children engaged for hours in a creative yet educational way.
The site also runs an affiliate program, available on Awin International. Benefits of signing up for the program include regular CPA increases, seasonal promotions, text links and banners creatives for product promotion, and assistance from a dedicated affiliate team.
Besides art and craft supplies, Toucan Box also provides online educational resources and additional crafts on its blog.
Commission rate: 6.4%
Affiliate cookie: 30 days.
Creative Bug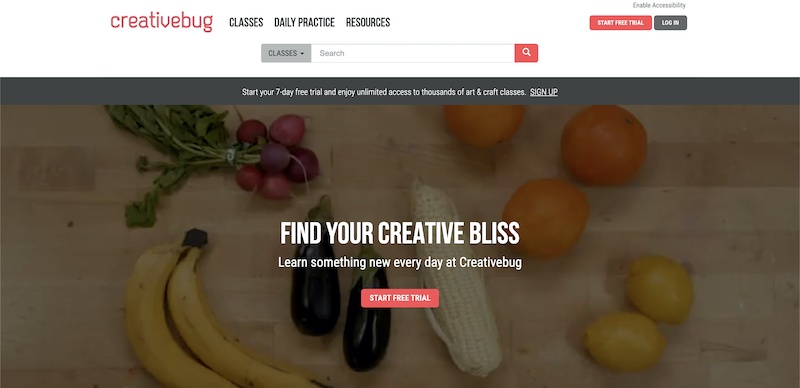 Creative Bug is an online resource site that offers art and craft video classes. You can learn how to knit, sew, bake, paint, and screenprint, all without leaving your home.
The site has an affiliate program on ShareASale. The program's features include special offers for top referrers, periodic promotions and incentives, and newsletters with updates on promotions and sales opportunities.
The classes never expire, so you can watch and learn at your own pace.
Commission rate: 20%
Affiliate cookie: 30 days.
---
How To Make Money With Baby Crafts Affiliate Marketing
If you're looking to jump into the kid's crafts affiliate marketing niche, but you're still a complete beginner, my suggestion would be to first learn what affiliate marketing really is, and how it works.
If you're interested, I have a free guide here showing you how I make money building simple-and-easy affiliate websites.
You don't have to sign up to read it, and it provides you with a detailed plan of how to make it work. I suggest you check it out.