Affiliate marketing has become a quintessential business tool in the last few years.
The concept is simple but very effective – you get to advertise products on third-party websites and pay a commission every time someone purchases the product.
The strategy works well because it saves you both time and money:
You don't have to spend months or even years trying to reach the targeted audience
You don't have to pay unless you really sell the product or earn a new lead
Today, we're taking a look at a few affiliate programs which will allow you to take advantage of all the benefits affiliate marketing lead generation can offer you so with that said, here are…
12 Lead Generation Affiliate Programs:
ShareASale
Big Commerce
Avantlink
Flex Offers
Trade Doubler
2Checkout
CJ Affiliate
Rakuten Marketing
Olavivo
Affiliate Window
Click Bank
Peer Fly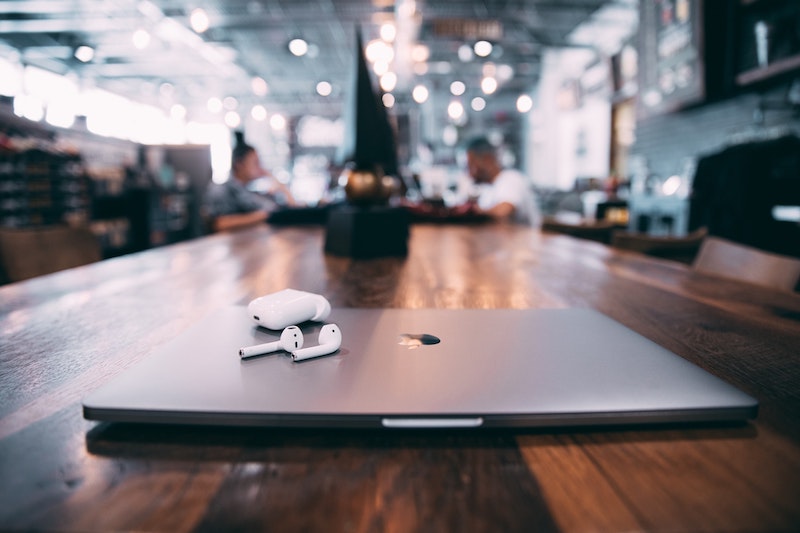 ---
---
ShareASale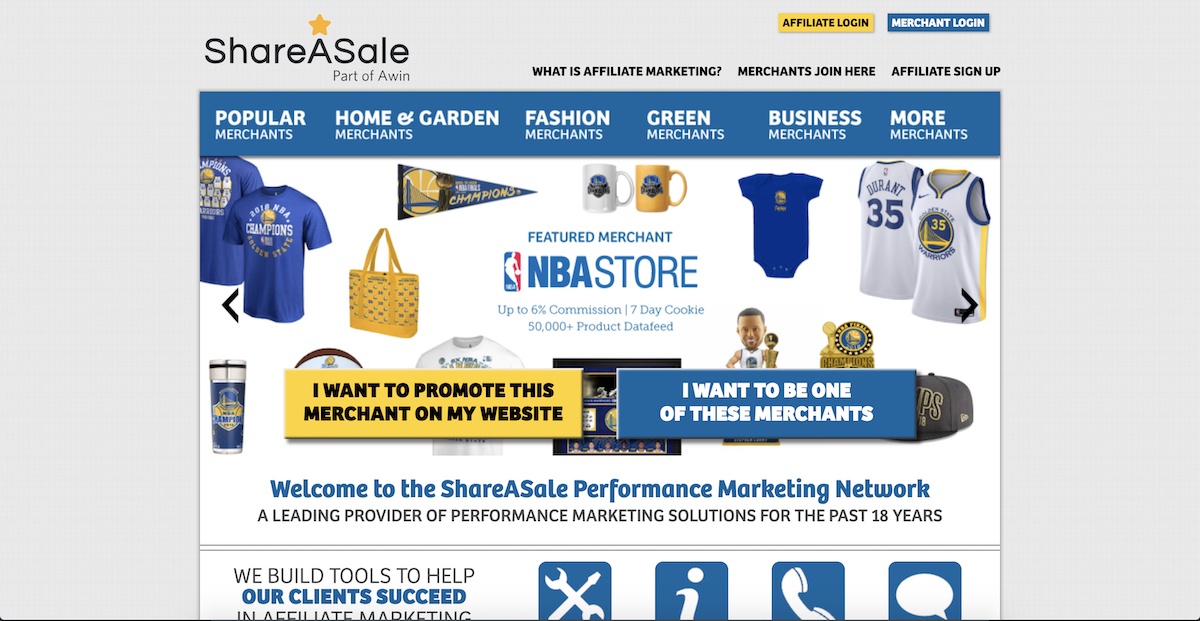 ShareASale gathers more than four thousand merchants to form a powerful network of affiliate partners.
The platform is completely transparent, so you can always explore their typical sales quotas, earnings per click, commissions, and all other details you might consider relevant.
ShareASale will assign you credible affiliates only, choosing the best-performing partners based on the history of transactions and content background.
The majority of affiliates come from the fashion industry, but there are also many representatives of health care, sports, recreation, and wedding niche.
The program exists for almost 20 years already, maintaining the maximum level of quality year after year.
Big Commerce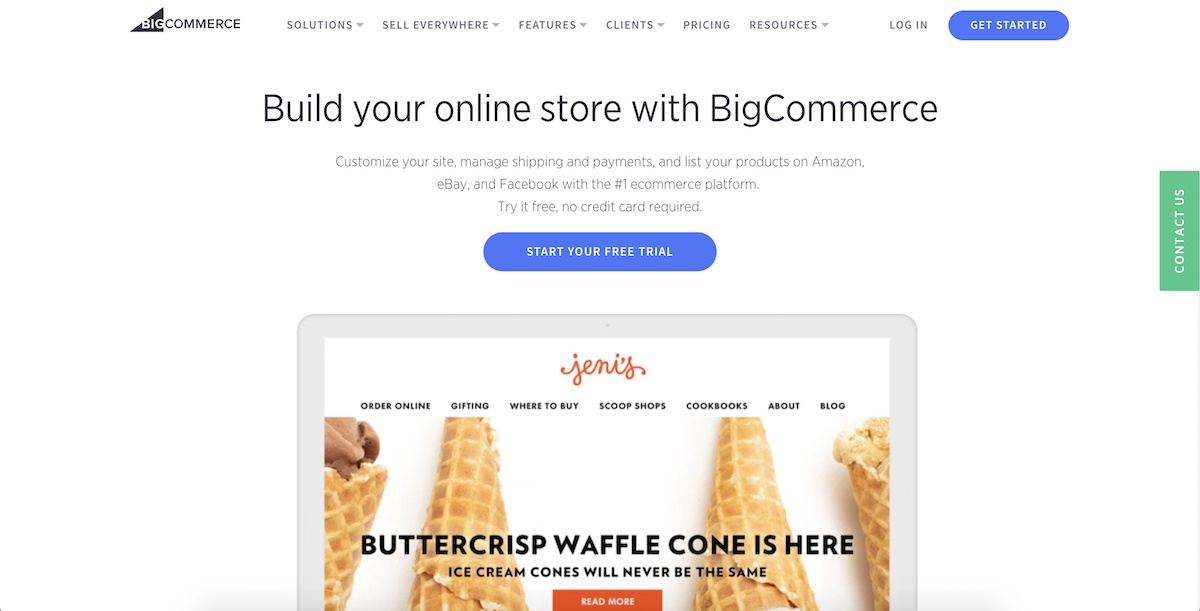 Just like the name suggests, Big Commerce represents the affiliate marketing giant with the incredible track record.
They can help you to establish a wide network of affiliates and generate tons of new leads relatively quickly.
What we love about Big Commerce is that they are equally successful at assisting small businesses and enterprise-level companies, which is a rare feature among affiliate programs.
Avantlink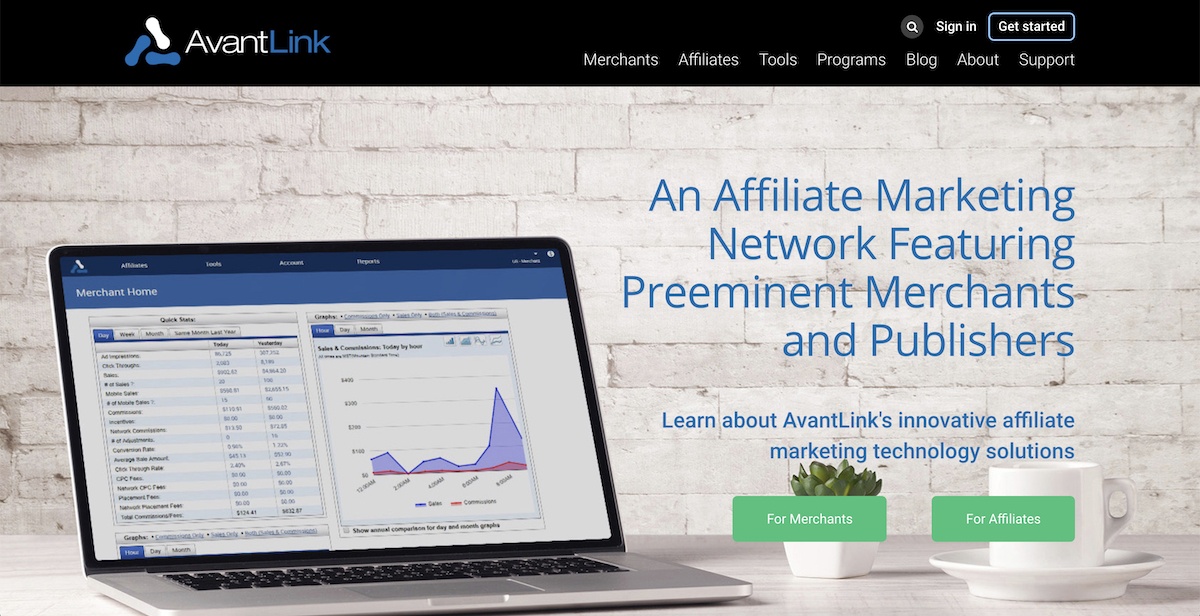 Avantlink is a renowned affiliate marketing network featuring preeminent merchants and publishers.
If you a detail-oriented entrepreneur who loves to keep things under control 100% of the time, then you will enjoy Avantlink's reporting.
They provide clients with unmatched insights into every element of activity within their programs in real-time.
Besides that, the platform cooperates only with sophisticated and top-quality affiliates, thus cutting possible fraudulent activities to the minimum.
According to content creators who promote their professional writing assignments, Avantlink is highly reliable because each affiliate candidates goes through the rigorous application procedure.
Flex Offers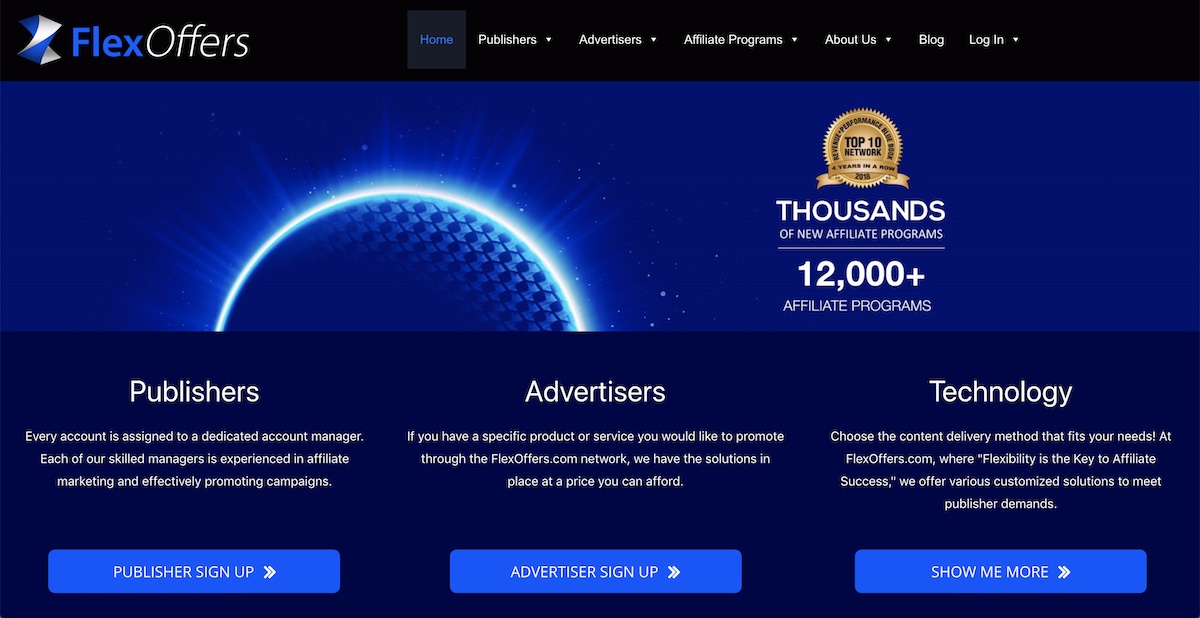 Flex Offers is an award-winning affiliate marketing network that provides comprehensive solutions to both advertisers and publishers.
With over 12 thousand affiliate partnerships, Flex Offers makes one of the most comprehensive programs out there, so pretty much everybody is able to find the right publisher.
Applying for this service, you give their customer agents a plethora of information that they use to craft accurate client profiles.
After that, you can expect them to find you a perfect online match to launch successful affiliate campaigns.
Another bonus is availability since you can contact account managers 24/7.
Trade Doubler

Trade Doubler is a very successful affiliate marketing program with almost 200 thousand active publishers.
The company has offices in 10 countries and does business in more than 80 countries around the globe.
Over the course of the last two years, their top 100 clients see a constant growth of 40%, which is a remarkable result in such a competitive industry.
Trade Doubler combines cutting edge technology with the global presence and digital marketing expertise to provide customers with immaculate affiliate solutions.
The platform adds Artificial Intelligence to the equation because they want to make data-driven decisions exclusively.
As their affiliate partner, rest assured you'll have full control over the lead generation process.
2Checkout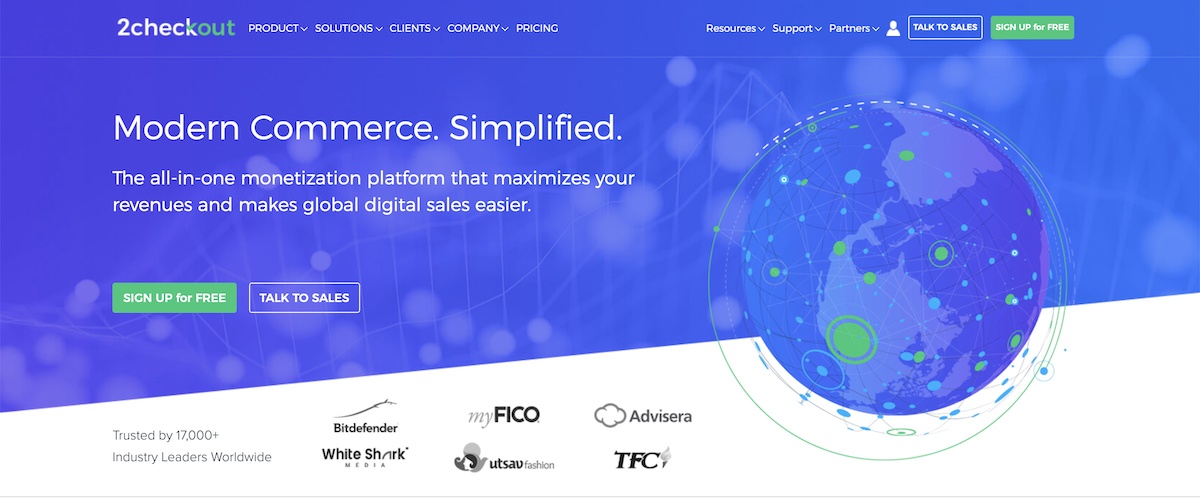 If you are particularly interested in affiliate networks dealing with digital goods, then 2Checkout is the place to go.
The platform revolves around products such as software, eCommerce, and Software as a Service.
2Checkout cooperates with over four thousand publishers, which establishes them as one of the industry leaders in the field of digital services.
But our fellow colleague Michael Johansson, who works as the sales analyst at BestEssays, shared his remarks with us:
"One thing I don't like about 2Checkout is the dashboard. It doesn't allow me to conduct extensive searches, sort items by my own preferences, and make custom reports."
CJ Affiliate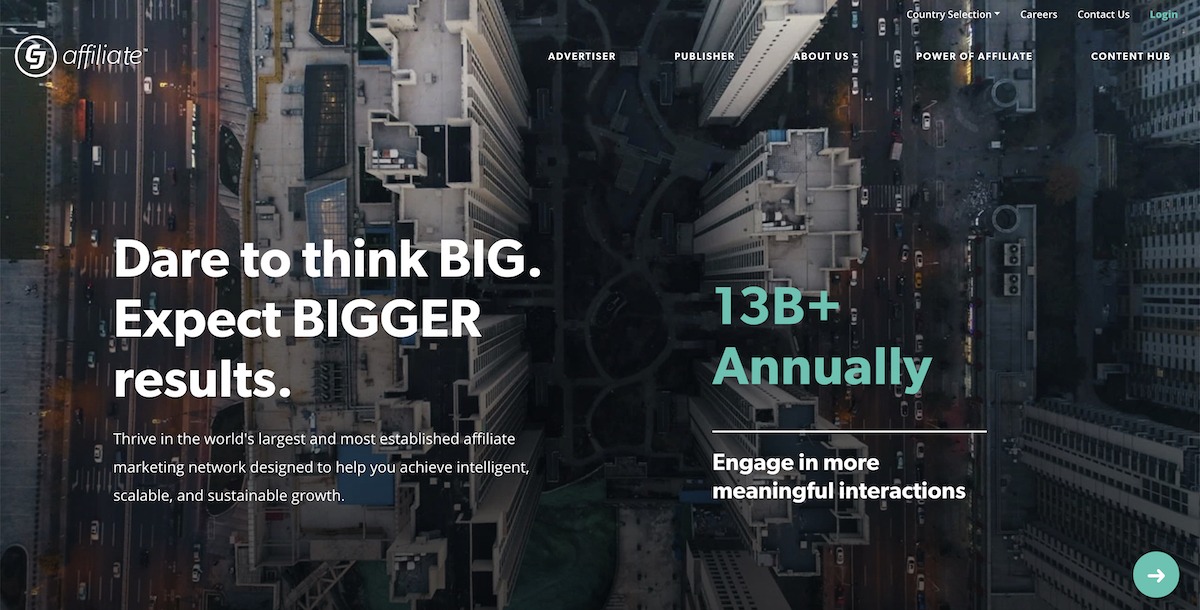 CJ Affiliate is definitely among the top five largest affiliate networks in the world.
It's a big team of experienced affiliate marketing professionals who can help you to scale the business and achieve sustainable growth in the long-term environment.
They can give you focused and strategic guidance based on region, distribution model, vertical, and business size.
The only little problem comes from the fact that CJ Affiliate takes their job very seriously, so it usually takes new customers some time to figure out the process and learn how the platform functions.
Rakuten Marketing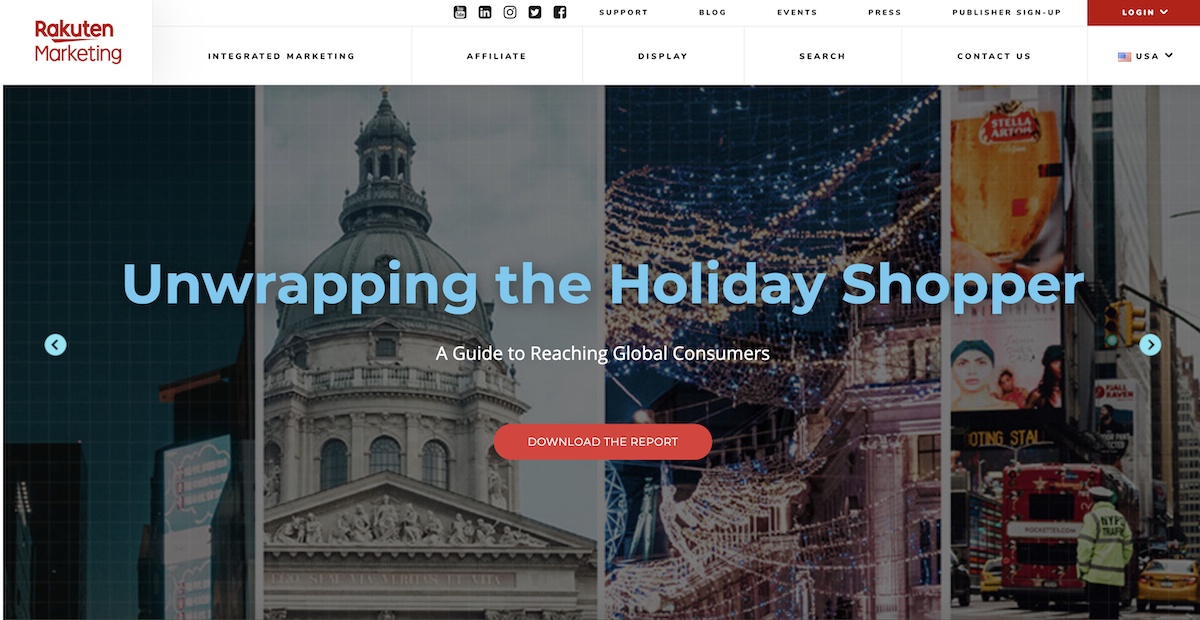 At first glance, Rakuten Marketing functions just like all other networks: they connect advertisers with publishers to reach new audiences and influence repeat purchases.
But as soon as you delve deeper into the matter, you realize that Rakuten Marketing really does a great job by creating "a holistic strategy that delivers proven incremental revenue and is continually optimized for performance."
They facilitate more than 100 million orders annually, so we are sure you can find affiliate partners who are able to introduce your brand to the new markets internationally.
Olavivo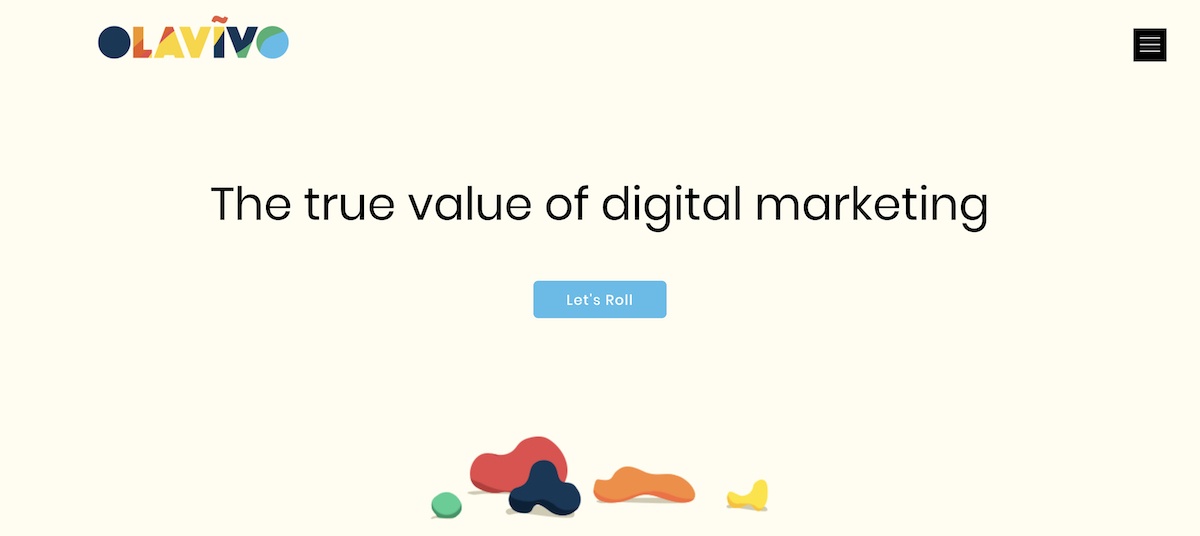 Olavivo is the digital media agency that specializes in affiliate marketing.
They built a wide network of media partners who can promote your business and earn you tons of fresh leads in no time.
This wouldn't be possible if Olavivo wasn't fully flexible and transparent.
Olavivo employs a team of all-around professionals and they are eager to help you customize demands so as to match the content of your own company.
In such circumstances, you don't have to worry about finding the best affiliate partners.
The company covers many fields of business, but they achieve the best results in eSports, health, beauty, eCommerce, and travel industries.
Affiliate Window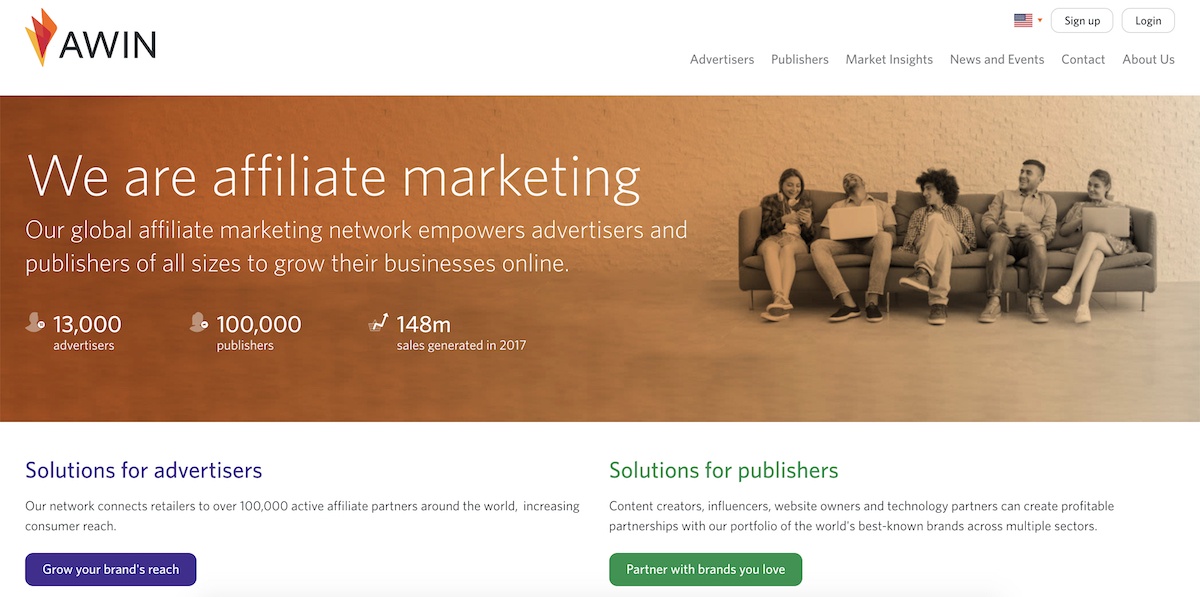 A decent list of the best affiliate programs cannot be complete without Affiliate Window.
This Germany-based agency has a dedicated lead generation team that services a full range of campaign activity to support long- or short-term acquisition goals for their clients.
Affiliate Window works with over 100 thousand publishers and 1.6 thousand brands in almost 80 industries. However, most of their activities take place in Europe.
Assignment writing service agents claim that Affiliate Window has the simplest and most intuitive dashboard, appropriate even for the beginner-level affiliate partners.
Click Bank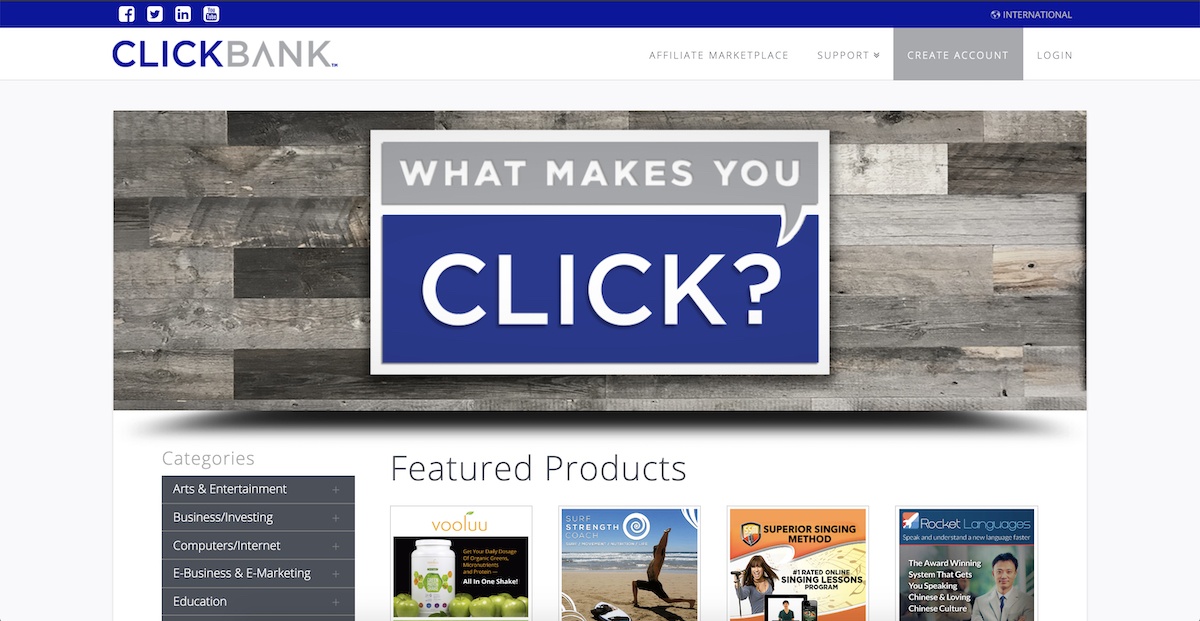 Click Bank is yet another all-encompassing affiliate program that serves more than 200 million customers globally.
It's one of the most cost-effective vehicles for growing sales and building your business. You can sign up free of charge, but bear in mind that Click Bank is not going to dedicate too much time to you.
Being a gigantic network, Click Bank automates the processes and fosters self-servicing. This means you shouldn't expect special attention, but rather figure out how things work on your own.
Peer Fly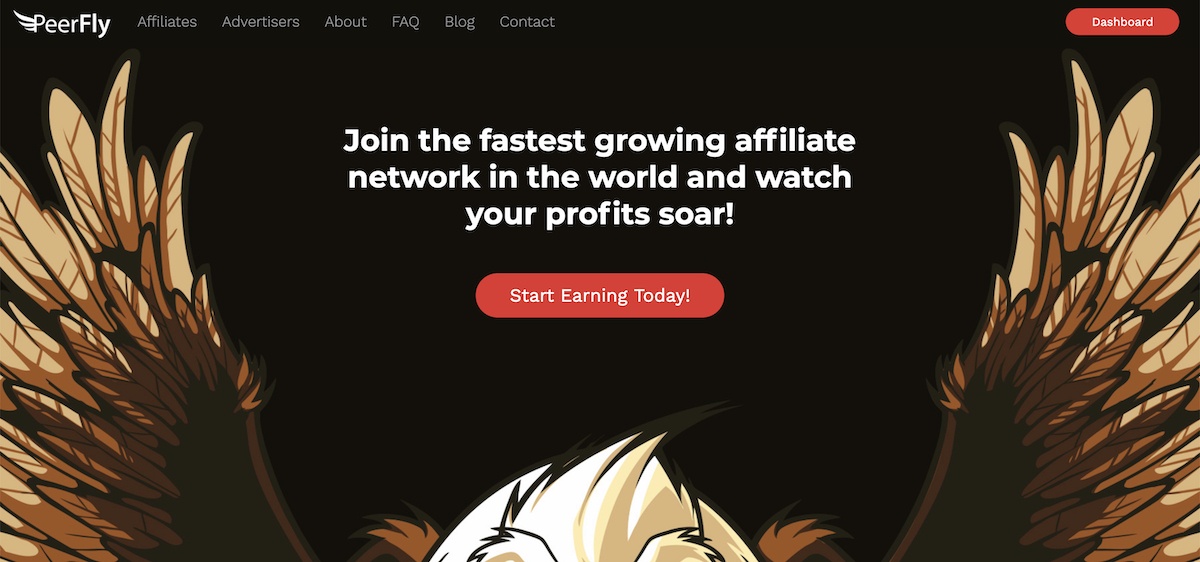 Peer Fly is the last, but certainly not the least important affiliate program on our list.
A relatively young agency (established in 2009), Peer Fly quickly became one of the most prominent pieces in the affiliate mosaic.
They have almost 80 thousand active publishers all over the globe, which makes them the fastest-growing affiliate service.
Some of their prestigious clients are Uber, Booking, Target, and McAfee.
---
4
Key

Affiliate Program Trends to Consider

Affiliate marketing is a dynamic industry where trends change and evolve rather quickly.

This is why you need to stay up to date with the latest industry developments and understand the process before selecting the best program for your organization.

The most important affiliate marketing trends are these:
– Affiliate marketing is going niche:
Back at the time, affiliate networks exercised the so-called 'one size fits all' approach and didn't pay attention to the peculiarities of a given business.
Jake Hennessey, a copywriter at BestDissertation, says this tactic ruined a lot of promising affiliate campaigns:
"However, modern affiliate programs don't make the same mistake and always connect businesses with the most appropriate website content."
– Native ads:
The best affiliate platforms are gradually eliminating banner ads that don't fit into the overall context of the website.
Instead, they create content that clearly resonates with the style and tone of the host site.
– Transparency is fundamental:
Although it's easy to track affiliate links, a lot of programs fail the transparency test.
Affiliate marketing leaders are changing this unprofessional practice by publishing business reports and actions they take to ensure compliance with data protection initiatives.
According to cybersecurity specialists at Scholar Advisor, this parameter must be high on the priority list when choosing your affiliate partner.
– Mobile-friendliness:
The number of smartphone owners is constantly on the rise, which is why affiliate leaders are embracing mobile-first business strategies
Since more than 30% of affiliate-generated sales originate from a mobile device, finding a mobile-friendly network is mandatory.
---
How To Get Started With Lead Generation Affiliate Marketing
If you're brand new to the whole affiliate marketing business model but still would like to get into lead gen affiliate marketing, I have 2 guides you should check out next:
The first one is my guide on how to build rank and rent websites, which is best for local lead generation affiliate marketing.
The second is my guide on how I build profitable affiliate websites that make me money.
Both should give you more than enough information to get you started (and succeed) with lead-gen affiliate marketing.