Want to know a fun fact about luxury goods?
When a recession comes (which is coming by the way), luxury goods do not see a dip in sales volume and in some cases; they even increase.
I guess it's safe to say that the "luxury niche" is indeed a recession-proof business, which means for us affiliate marketers, this could be one of the best niches to get into.
Of course, luxury brands also come with luxurious high-ticket commissions and even though the competition is stiff in these markets, given how high the earning potential can be, you can make some serious income with your luxury-themed website.
Today, I want to share with you 10 luxury brands that have an affiliate program you can join and you're going to want to see the level of commissions and EPCs that are being offered in this niche.
With that said, let's first start off with a quick overview before we get into the nitty-gritty details about each one.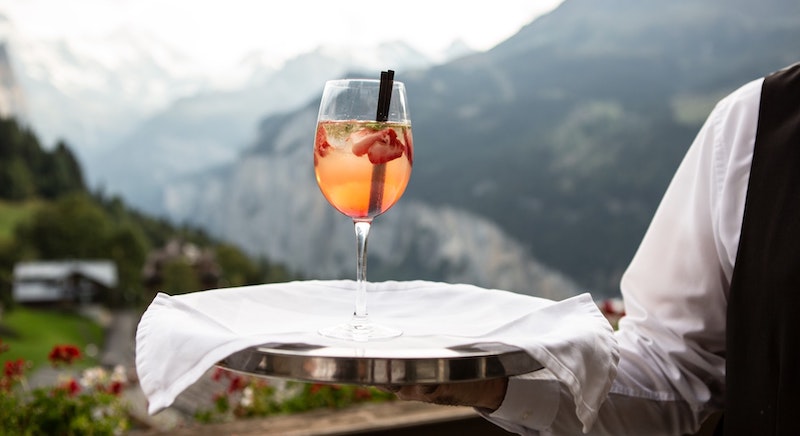 The 10 Best Luxury Brand Affiliate Programs:
JR Dunn Jewellers
Puffy Mattress
Oberoi Hotels and Resort
Money Metals
Urbilis
Saks Fifth Avenue
L'Occitane En Provence
MSC Cruises
Villiers Jets
Space Travel (Cheeky Bonus)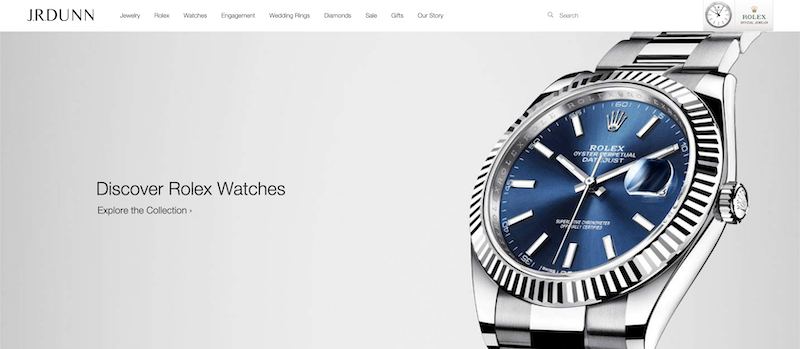 James Robert, famously known as JR Dunn Jewellers, was first opened in 1969 by James after he quitted his job as an IBM salesman. This firm has specialized in selling high-quality gemstones, jewelry, Rolex watches, engagement rings, and diamonds, among other amazing jewelry products. They showcase their products via their showroom or online eCommerce store.
JR Dunn Jewellers' online store features an average order value of $1,078 in which you can get a 3% commission rate as an affiliate.
This might not seem to be much; however, when it comes to the average sales value of $38, but it will be $380 when you refer a customer who will purchase a Rolex worth $10,000. JR Dunn Jewellers is among the best luxury brands with a fantastic affiliate program. Furthermore, their cookie life is 15 days, and their EPC is $139.50.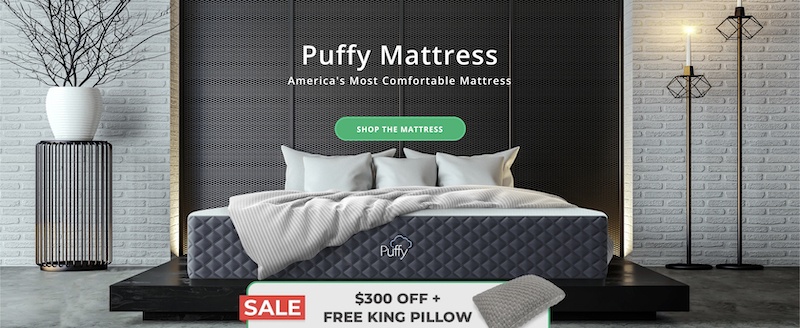 Puffy Mattress is said to be the most comfortable mattress in the United States. Furthermore, this claim is guaranteed with a lifetime warranty on their product, and their quality is back up with more than 5,000 50-star ratings by their customers.
Puffy Mattress features self-cooling memory foam, which offers excellent support to its users; it is due to this reason that Puffy Mattress is so famous.
The self-cooling memory foam feels like the cool side of your pillow. This is one of the most luxurious mattresses in the world, and if you are looking for luxurious products to be affiliated with, then this will be best for you.
As an affiliate for Puffy Mattress, you are guaranteed a commission rate of $300 per sale. Moreover, they offer a cookie duration of 180 days, providing you with an entire six months of creating traffic for your purchase. As an affiliate, Puffy Mattress is a product that is worth promoting.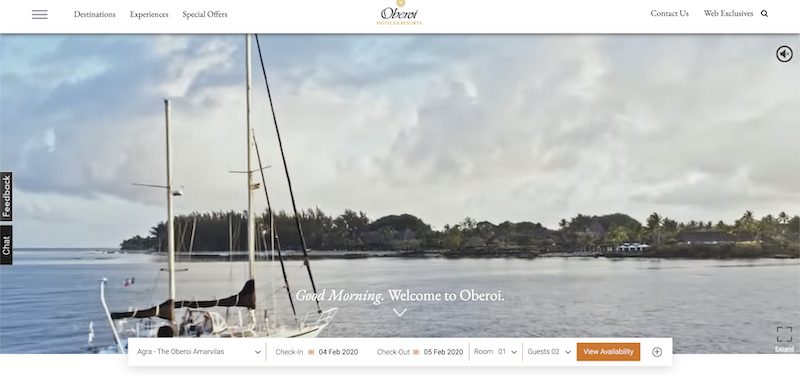 M.S Oberoi was the first person to open the Oberoi Hotel in the year 1934 in Shimla hence introducing luxurious hotel ideas to Indian sub-continent. Oberoi Hotels and Resort aim to grant their guest maximum comfort.
Ethos helped Oberoi Hotels and Resort in creating an empire of a luxury hotel in different places, including India, UAE, Indonesia, Saudi Arabia, Mauritius, and Egypt.
The average order value for Oberoi Hotels and Resort is $499.47, which grants an affiliate a commission of $25 per referral. You are guaranteed to make money consistent as an affiliate who makes an effort to promote this luxurious hotel.
Their commission rate is 6%, with a cookie life of 30 days. Moreover, Oberoi Hotels and Resort feature an EPC of $88.90.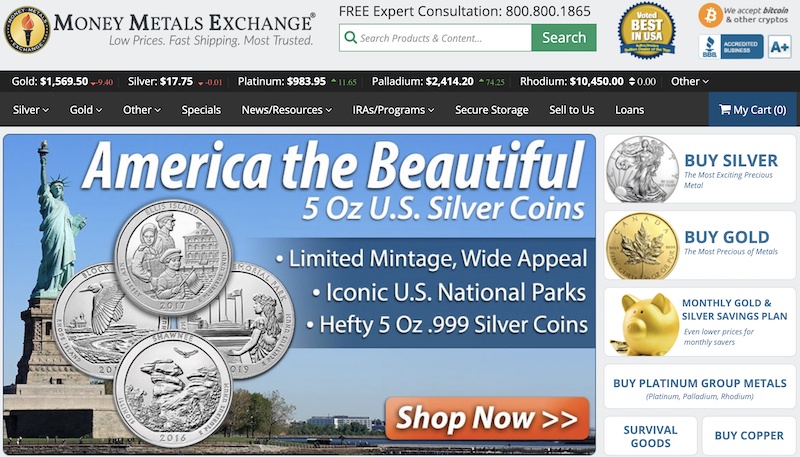 If you are looking for affiliate sites that have specialized in selling silver and gold coins, then the Money Metals will be perfect for you. Often, most individuals expect this type of product that is highly luxurious to be ideal for investors and individuals who have plenty of disposable income.
However, nowadays, preppers are purchasing silver and gold since it is the most stable form of currency; this means you will have plenty of markets that you will be able to tap into.
Money Metal offers a flat commission rate of $16 per sale, which is above average in this industry. There are some affiliate programs that provide a higher commission of about $30 per purchase; however, you will be involving yourself in an element of risk when operating beyond the affiliate networks.
It is due to this reason that Money Metals becomes one of the best, if not the best, luxury brands that feature gold and silver affiliate programs. Furthermore, their cookie life is 30 days.
Urbilis (Not Available Anymore)
Despite us not understanding impetus, we know that most individuals love shopping for household goodies, which include furniture. Most individuals would spend a high amount of money on purchasing indoors and outdoors furniture.
Urbilis is a firm that has specialized in selling some wonderful planters that are fetching approximately $1,000, and often these products are bought in multiples or sets by individuals.
Furthermore, Urbilis features incredible seats, such as their retro-styled seats that go for $800. These products are unique and are not available in any stores out there.
The average sales order made on Urbilis is $707.99, with a commission rate of 8% per sale; the minimum payout is $56. You earn thousands in commission from just a single sale when an individual is furnishing his or her home.
If you are an interior designer, blogger, YouTuber, or home décor, you can earn pretty much with Urbilis. Their cookie life is 45 days.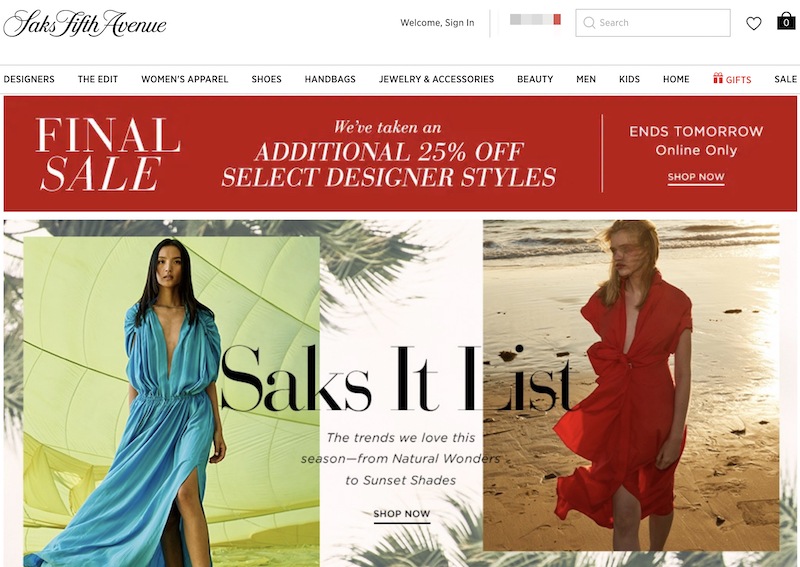 If you are looking for a luxury brand that is associated with designer accessories and clothing, Saks Fifth Avenue got your back. This luxurious brand has survived not only two world wars but also survived three recessions; this assures you that Saks Fifth Avenue is here to stay.
You should keep in mind that individuals who shop at Saks Fifth Avenue are capable of purchasing products worth $50,000 to $100,000 without a need to worry about their account balance.
It is due to this reason that Saks Fifth Avenue sells some luxurious products such as Chloé handbags that goes for $2,000 and Fendi shoes that are worth $1,000 a pair. As a United States affiliate for Saks Fifth Avenue, you will earn a commission rate of 3%.
In contrast, United Kingdom affiliates earn a commission rate of 5% on the total amount of money spent. Their cookie life is 14 days.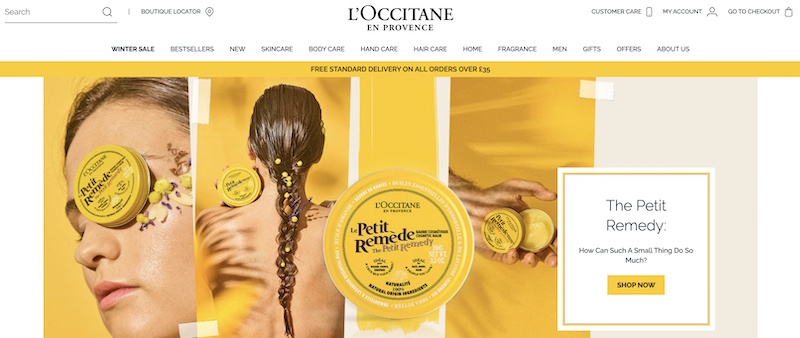 L'Occitane En Provence is a company from France that has specialized in selling an array of beauty, skincare as well as fragrance products. They have been in this industry for approximately 30 years.
The ingredients used in making their perfume comes from 130 different French farmers with their aim being using environmentally friendly products. Unlike most beauty products, L'Occitane En Provence products are not tested on animals. Furthermore, these products are 100% free of palm oil.
Every product from L'Occitane En Provence is designed to be environmentally friendly. Their marketing pitch on the other side has worked exceptionally well; they are at the top when it comes to performance in Commission Junction with their three month EPC being $33.
As an affiliate for this product, you will be earning a commission rate of 2.5% with a cookie duration of 45 days.
Read: 10 skincare affiliate programs.

MSC Cruises is among the largest cruise company that is privately owned. This luxurious cruise ship brand is own by the Aponte Family, who have a history of seafaring since 1675; however, MSC Cruises began sailing in 1988. Selling a cruise ship is not that difficult since vacationers are often pre-dispose to most of them.
MSC offers an array of services from short cruises that go for thousands of dollars to world cruises, with their minimum price being $15,000. As an affiliate for MSC Cruise, you will be able to earn a commission rate of $100 in every sale you make.
Furthermore, their cookie duration is 30 days, which is incredibly long for an affiliate to make a successful sale.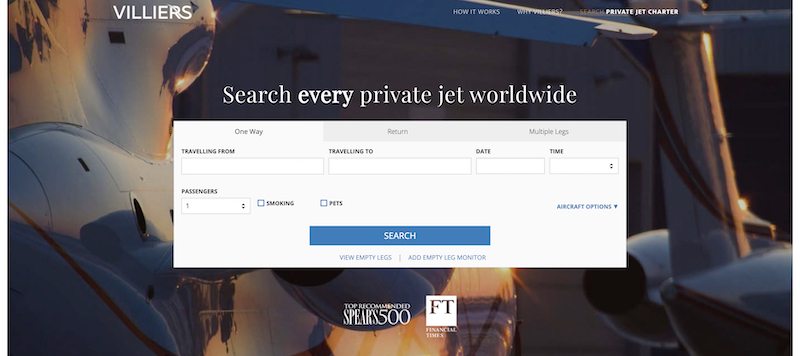 When it comes to luxurious products, nothing can beat a private jet. Villiers Jets has access to more than 9,000 different private jets in more than 40,000 locations. All that is left of you is to search, book it, and then fly. With a private jet, you will no longer have to worry about delays or long queues in airports.
Villiers Jets offers fantastic charter flights; however, you can as well book empty leg flights; this happens when an individual hiring the jet requires it for a one-way trip. As an affiliate, you will earn a commission rate of 30% with an opportunity of making a recurring commission for every customer you will introduce.
A little dedicated chatter can cost more than $10,000, which is equivalent to a $3,000 commission rate for the affiliate. The most exciting thing about Villiers Jet is that you are guaranteed a one-year cookie duration. This ensures that you will have 365 days for tracking down a potential client.
Overnight Stay On The ISS (Not Yet Available)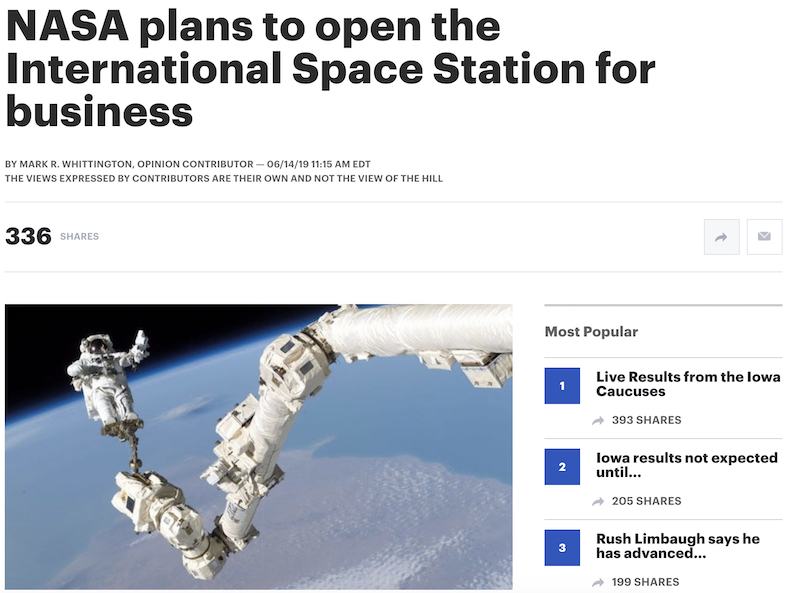 There is a plan for decommissioning the International Space Station in 2024. This is because; managing the ISS is quite expensive for NASA to manage on their own. This made NASA look for ways in which they can monetize the ISS.
Decommissioning is the process of sending the International Space Station plummeting into the ocean's remote patch at hundred miles an hour. However, ISS will be used for commercial as well as tourist space.
In order to spend a night at the International Space Station, you will pay for a low price of $35,000. The cost of rocket fuel to get you to the ISS and back on earth will be approximately $52 million with SpaceX.
This is an incredible marketing strategy; however, affiliate marketing opportunities are yet to grow as tourist starts getting used to ISS vacation. The commission rate for an overnight stay on the ISS should be at least six figures per lead.
How To Make Money In The Luxury Business (As An Affiliate)
As I said at the beginning of this guide (and as I'm sure you've realized by now), the luxury affiliate market is a very lucrative one, but one that also brings with it a lot of competition with big budgets ready to out-spend you.
This means that as an affiliate, you need to have a rock-solid grasp on how to quickly get a foot-in-the-door to and how to make a profit.
If you're a seasoned affiliate marketer, then you already know what you need to do but if you're brand new to this business, you may want to first learn a thing or two about how to make an affiliate website a money-maker.
I have a free training course which you can join today, and it will show you everything you need to know to be able to:
Pick a niche (in the luxury market)
Create a great-looking website
Get traffic to that website – and;
Earn commissions on the products you recommend.
While the above-mentioned luxury brand affiliate programs do pay a great commission, they're useless if you do not know what you need to do to turn them into profit. With that said;
I highly recommend you join this free training course to get started.
It's where I learned how to make money online so I can tell you that what you're about to learn works and many aspiring affiliates have found success following the systems laid out for you in that course.
Thank you very much for stopping by.
I'll leave you to it.
WANT TO KNOW HOW I MAKE MONEY WITH
AFFILIATE MARKETING?
(YOU ALSO GET A 10-DAY COURSE FOR FREE WHEN YOU SIGN UP)
After signing up, you will be redirected to the course page where you need to sign up again - no credit card required, just an email will do.
PS: 20 More Luxury-Related Affiliate Programs To Discover
NB:
Want to see how I make money online?
Here's my latest guide
showing you everything I do to earn money with simple, easy-to-build websites.