Many are now realizing the need for a healthy/balanced diet & the nutritional supplement industry is booming!
Given how the entire supplement market is set to continue growing, it's safe to assume there's plenty of money to be had here by savvy affiliate marketers looking to promote high-quality offers.
Today, I am sharing ten health/nutritional supplements affiliate programs you can explore further, hopefully leading to a profitable affiliate partnership for years to come.
Let's get started. Here are…
10 Nutritional Supplements Affiliate Programs (Reviewed Below)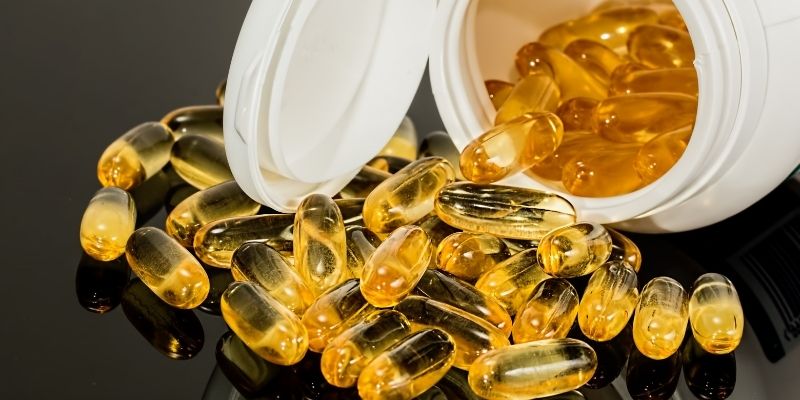 ---
---
Vitamin Packs

Vitamin Packs is a fantastic vitamin home delivery service that helps get rid of guesswork in the supplement aisle.
They feature a sage algorithm as well as a customized knowledge that prescribes vitamin supplements in accordance with the clients' lifestyle and needs.
With every order made at Vitamin Packs, they donate a full year of vitamins to malnourished children.
Rakuten Marketing manages the affiliate program. Furthermore, as an affiliate for Vitamin Packs, you will have access to banner ads, rich content, selling supports as well as text links.
Usually, they offer their affiliates bonuses and some special offers as a reward for their excellent work and helping to increase sales. The commission rate for a Vitamin Packs affiliate is 25%, whereas their cookie life is 30 days.
Commission: 25%
Cookie: 30 days
Rainbow Light

Rainbow Light is recognized as the first food-based supplement that aids in increasing energy support and superior digestibility. Moreover, they feature the number of selling multivitamins for men and natural women prenatal formulas.
These formulas are said to deliver optimal health benefits from herbal extracts to superfoods.
Rainbow Light average order size is $70. You can join their affiliate program via Pepperjam. They offer access to unique selections, including text links and banner ads and a tracking tool that will help you monitor your commission and sales.
As an affiliate, you will be receiving a generous commission rate of 15% per sale of their top-selling natural multivitamins brands. Their cookie duration is 45 days, which is extended compared to most nutritional supplements affiliate programs.
Commission: 15%
Cookie: 45 days
Tropical Oasis

Tropical Oasis specializes in supplements, minerals, and liquid vitamins. The absorption rate of liquid vitamins is 96% compared to pills, which have an absorption rate of 18%.
Tropical Oasis is famous for creating healthy products that are the best tasting and most nutritious in today's market. Additionally, their products are guaranteed a 100% money-back guarantee. Tropical Oasis has vitamins ideal for kids, adults, pets as well as athletes' specialized vitamins.
The average order value at Tropical Oasis is $100, and they have less than 2% return rates. When it comes to managing their affiliate program, Tropical Oasis uses ShareASale, and they offer access to more than 20 banner ads, data feed text links and tracking tools.
Tropical Oasis in-house management text is always available for registration, concert creation, and product links.
As an affiliate for Tropical Oasis, you will be receiving a commission rate of 25% per sale and a cookie life of 90 days. Furthermore, they feature recurring commissions.
Commission: 25%
Cookie: 90 days
New Vitality

New Vitality is one of the best if not the best source for nutritional health supplements and skincare products. Furthermore, their products are formulated carefully with nutritionists' guidance and chemists, researchers, and doctors.
Some of New Vitality products are Super Beta Prostate, Lumatone, Ageless Male as well as BlueVera.
The New Vitality conversion rate is 1.53% and has an average order value of $98. To join their program, you will have to check for them on Pepperjam. Additionally, they offer access to text links, display ads, product feeds, and tracking tools.
They have dedicated affiliate managers who are always available to aid in answering your questions and discuss opportunities for promotions. They have a commission rate of 15% for their affiliates and a cookie duration of 15 days.
Affiliates are offered an opportunity for codes, particular orders as well as increased commissions for specific ads.
Commission: 15%
Cookie: 15 days
A1Supplements

A1Supplements has specialized in selling nutritional supplements as well as sports nutrition via their online eCommerce platform. A1Supplements was started in 1999, ten years after operating as distributors to stores and gyms.
Their eCommerce site allows them to get rid of the middleman and offer their products directly to their customers at a wholesale price.
You can join their affiliate program via Commission Junction or ShareASale. These affiliate programs will offer you all the essential marketing items you will require to start promoting A1Supplements products.
As an affiliate, you will be encouraged to keep an eye on some of their deals, new products, and coupons, as well as offers that will grant them advantages on their latest deals and increase in conversion rates.
Commission: 10%
Cookie: 30 days
HerbsPro

If you are looking for an online store that offers vitamins from top brands, HerbsPro got your back.
They have specialized in selling vitamins from top brands, organic groceries, herbal supplements, pet care products, and beauty care products.
They are among the fastest-growing online retail companies. Orders made are shipped from their warehouse, unlike most of their competitors.
HerbsPro's affiliate program is managed by ShareASale, Commission Junction, and Pepperjam; therefore, you can choose any network that best suits you.
These networks offer access to custom banners and high converting banners, data feed, text links, and monthly coupons. Their site's conversion rate is incredible, and they do not feature limits to the number of pages in which you can link to.
Commission: 10%
Cookie: 60 days
eVitamins

eVitamins are famous for offering the best overall value sale online. They provide more than 25,000 health, natural food, and beauty products.
Additionally, they are well-known for providing their customers with fresh products at an affordable rate of 75% off. This is what led to their success with satisfied frequent customers.
They manage their own affiliate program and issue their payment on every 15th of the month via PayPal. As an affiliate, you will earn a commission on repeat customers within the cookie life duration.
eVitamins work closely with their affiliates and guide them throughout since they don't make money until their affiliate make money.
Selling their products is relatively easy since they're of high quality, and they are available at a very affordable rate. As an affiliate, you will be receiving a commission rate of 12% to 20% on specific products. Their cookie duration is 30 to 45 days.
Commission: 20%
Cookie: 45 days
Vitagene

Vitagene is among the fastest developing precision health platforms on the face of the planet. This program was designed by doctors and researchers to help people make more informed diet, exercise decisions, and supplements.
Their DNA test provides the customers with the information they require in researching their long-term and short-term fitness goals.
Vitagene features an affiliate program team dedicated to providing maximum support to make their affiliates successful in the marketing world. Their affiliate program is managed by Commission Junction.
As an affiliate for Vitagene, you will have access to professionally designed banners, reporting tools, text links, and monthly commission payouts. There are opportunities for special promotions and placements upon request. Their commission rate is 10%, with a cookie life of 45 days.
Commission: 10%
Cookie: 45 days
Pure Prescription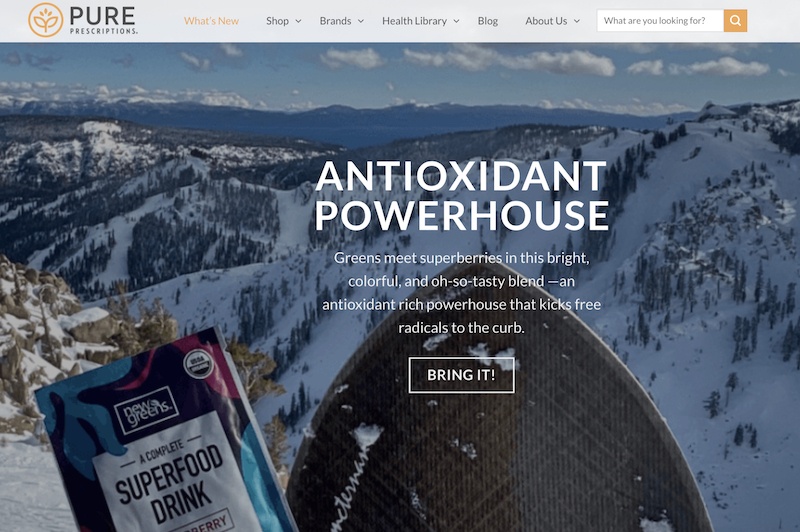 Pure Prescription was first started in 2001, and it is a vitamin and supplement company owned and managed by a family.
Their selections of vitamins are hand-picked, and they have high-quality ingredients that offer the most health benefits to their clients. They also have their entire products covered by a 100% money-back guarantee.
To join their affiliate program, you should consider searching for Pure Prescription with Pepperjam since they are responsible for their affiliate program.
As an affiliate, you will have access to banners, ads, coupons, text links, and custom ads.
Commission: 15%
Cookie: 30 days
Purity Products

Purity Products started in 1993, and they have specialized in offering their clients science-based nutritional supplements.
The nutritional supplements products that they offer are only of high-quality evidence. Purity Products aim to make the world healthier via its committed quality, honesty, civil responsibility, and good health.
When it comes to managing their affiliate program, Purity Products uses Pepperjam.
Their affiliates have access to vanity codes, custom display ads, and reliable product, feeds. You can always contact and reach their committed affiliate manager at any given time and get your question answered or discuss with them promotional opportunities.
As a Purity Products affiliate, you will be receiving a commission rate of 12% per sale along with a cookie duration of 45 days. You should always note that Purity Products offers quality nutritional evidence products at an affordable rate in every purchase.
Commission: 12%
Cookie: 45 days
---
How To Get Started As A Nutrition Affiliate Marketer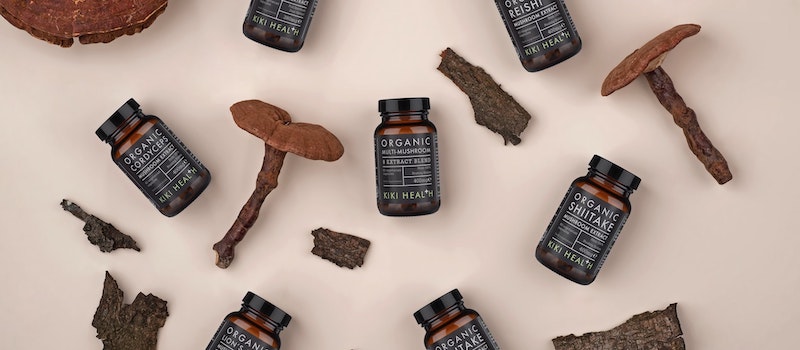 If you're brand new to affiliate marketing, my recommendation would be to not get into this without a strategy (or at least a plan).
If you're interested, I have a free 10-day training course you can take right here that will teach you how to successfully create an affiliate marketing business.
I also have another free guide showing you the step-by-step process of how I build simple niche websites that make money.
Give it a look as it's the simplest way I've found to make money with affiliate marketing, be it with health supplements or otherwise.