With great oral hygiene, come great affiliate commissions.
In today's article, we're taking a look at some of the best oral care/dental affiliate programs you can find that will have you smiling from ear to ear with the commission rates offered.
As you may know, the health and beauty niche has always been a money-maker online and oral care is yet another immensely profitable vertical that has proved to last, so with that said. Here are…
The Best Oral Care Affiliate Programs For A Shining Portfolio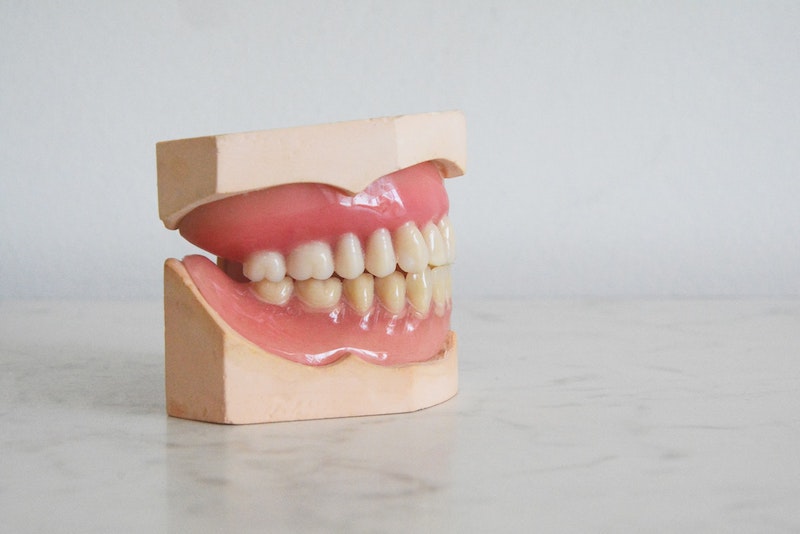 ---
---
OraHealth
OraHealth, a product of Oracoat, is dedicated to ensuring customers get the best experience while using their products. The products are made with high-quality, innovative methods, backed by careful research in medical science.
Affiliates receive a commission check every month and free shipping for orders above $50 within the continental US.
Featured products that affiliates will be marketing include gels and melts to fight tooth decay and combat dry mouth. ShareASale manages the affiliate program to ensure easy membership and prompt profit payments.
Affiliates can track and monitor their sales and commissions through real-time reporting. Members also earn commissions on sales made and even when they refer to other clients.
Commission rate: 5%
Affiliate cookie: 90 days.
Impressive Smiles
Impressive Smiles affiliate program is free to join and very straightforward. It is an excellent choice for people who want to add value to their sites and social media pages and sell reputable products.
The more you sell, the more commissions you earn. ShareASale runs the affiliate program and equips members with banners and text links to put in their accounts. A few of the features affiliates get access to once they sign up are, a comprehensive data feed, regular affiliate promotions, and incentives.
Members also receive coupons, contests, and discount offers.
Commission rate: 20%
Affiliate cookie: 60 days.
Pro-teeth Guard
Pro-teeth Guard's main product is a custom dental night guard to prevent teeth grinding and bruxism. It's a change from other regular affiliate programs typically focusing on fighting tooth decay or focused on teeth alignment or whitening.
Affiliates are assured high conversion rates, with the average order being $180. The website is user friendly, and the interface is easy and straightforward. Affiliates with a history of exemplary performance can earn up to 20% commission.
Accepted means of payment include PayPal, Visa, MasterCard, and Discover. All orders come with a 110% money-back guarantee and free shipping on all US and Canada orders.
Commission rate: 15%
Affiliate cookie: 90 days.
Smile Direct Club
Smile Direct Club offers solutions for people who want a clear smile. Their range of products includes clear aligners and also ones for nighttime use. You are guaranteed to be seeing results within six months.
ShareASale manages the affiliate program, offering members marketing tools such as text links and banners. Commission payments are made through checks and direct deposit every month.
Affiliates also get access to customer support, accessible through email. Registration is easy and straightforward. Once you sign up, you are provided with your own unique affiliate linking code.
Commission rate: $50 per sale
Affiliate cookie: 30 days.
Actinera
Actinera offers a high paying affiliate program where members promote products such as activated charcoal whitening powder. They are an excellent choice for affiliates within the beauty niche since the products are high performing.
Actinera is a strong brand; members are assured high conversion rates and exceptional product quality. Commissions are structured in two tiers, with the first one allowing payments 90 days after-sales.
The second tier ensures the affiliate gets paid for life as long as they continue to be members of the program. All commissions are paid at the first of every month through PayPal.
Commission rate: 45%
Affiliate cookie: 90 days.
Toothy Grins
Toothy Grins is a dental and oral health-related affiliate program. Their best selling product is the hydro floss irrigator. All their products come with a one-year warranty and a 30-day money-back satisfaction guarantee.
Affiliates also receive perks such as free shipping for orders over $25. Toothy Grins has partnered with ShareASale, a third-party affiliate management organization. Affiliates also enjoy commission increases based on performance.
Payment methods include PayPal, Visa, MasterCard, and Discover.
Commission rate: 12%
Affiliate cookie: lifetime
Easy Dental Quotes
Easy Dental Quotes is not the regular affiliate program you would expect. The company specializes in finding affordable dental care. ShareASale operates the affiliate program and provides affiliates with custom banner ads and excellent blog content to use on their sites and social media pages.
Members get access to reputable brands such as Delta Dental and Nationwide insurance. Easy Dental Quotes have made it their mission to provide quality and affordable dental benefits to individuals, families, and even senior citizens.
There is a 30-day money-back as well as a 100% satisfaction guarantee.
Commission rate: $10 per sale
Affiliate cookie: 30 days.
Crest White Smile
Crest White Smile is the number one recommended brand specializing in teeth whitening. Their teeth whitening strips remove years of stains guaranteeing users a pearly white smile.
Members of Crest White Smile affiliate program access exclusive offers, new product releases, and commission bonus incentives. A dedicated affiliate management team is available on stand by to answer any questions and offer solutions.
Other features include free shipping and a 60-day satisfaction guarantee, and access to the latest deals.
Commission rate: 8%
Affiliate cookie: 7 days.
Smile Love
Smile Love is a company dedicated to teeth straightening through its series of clear aligners. The company has a 4.7-star rating on Shopper Approved, meaning they are a credible brand with visible results.
Affiliates get access to promotional discount coupons and a comprehensive and regularly updated data feed. The program is ITP compliant and runs through ShareASale, a third-party affiliate management website.
Smile Love creates a custom treatment plan out of molds that clients send in and makes aligners. Products take 3-5 days to ship, and refunds are allowed within three months of complaint.
Commission rate: $100
Affiliate cookie: 30 days.
Candid
Candid offers its customers a complete at-home starter pack with clear aligners to help adjust teeth alignment and give clients the smile they deserve. Affiliates have to sign up with ShareASale first to register, after which they get access to links, banners, and logos to use on their blogs and sites.
A team of qualified orthodontists customizes treatment plans according to client needs with the average length of treatment lasts up to 6 months.
Affiliates earn commissions from sales and email referrals.
Commission rate: $20
Affiliate cookie: 30 days.
---
---
Can You Make Money With Oral Care Affiliate Marketing?
As you've just seen, there are many ways you can make money with the oral care niche online and they all pay a handsome commission as well.
If you'd like to get started with (dental) affiliate marketing, be sure to check out my tell-add guide here showing you how I build my own simple affiliate websites.
It's 100% free (no sign up required) and you'll see exactly my entire methodology.