If you're looking for ways to monetize your blog or social media channels, affiliate marketing can be a great option. And if you're passionate about organic products and sustainability, there are plenty of affiliate programs out there that align with your values.
In this post, I'm sharing 10 organic products affiliate programs I believe would be a great fit for anyone in the health and wellness space.
These programs offer a variety of merchandise options to promote too (not just food). Plus, they all have generous commission structures that will help you earn while you educate your audience on the benefits of living an organic lifestyle.
The 10 Best Organic Products Affiliate Programs (Reviewed Below)
Nature's Brands
Organic Lifestyle
Healthy Goods
Sunfood
Hello Fresh
Wildly Organic
Sun Basket
Amazing Grass
Honey Colony
Thrive Market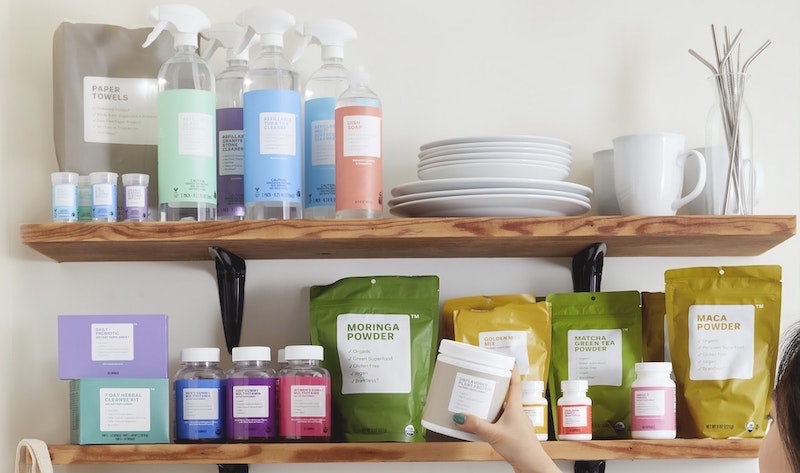 ---
---
Nature's Brands

Nature'sBrands is a website that promotes and sells organic products to their customers. Some of their products include natural and organic skincare, mineral makeup, herbal remedies, and organic supplements.
Nature'sBrands carries over 155 Certified USDS Organic products and they pride themselves on promoting health, beauty, and strength through the power of nature.
Their pure supplements and makeup lines create smooth and radiant skin with no harsh chemicals, inhumane practices or environmental hazards and they are ideal for natural diets, allergy sufferers, sensitive skin types, and more.
They have an affiliate program hosted by Refersion and they are inviting bloggers, website owners, internet marketing gurus, and social media influencers to promote their organic products and earn commissions for the sales they make.
Affiliates can earn between 5-9% commission on net sales. One day sales volume less than $300 is 5% commission, $300-999 results in 7%, and over $1,000 is 9% commission.
As an affiliate, you will also be supplied with their promotional material including banner ads and text links that you can share with your audience.
Commission: 5-9%
Cookie: 365 days
Organic Lifestyle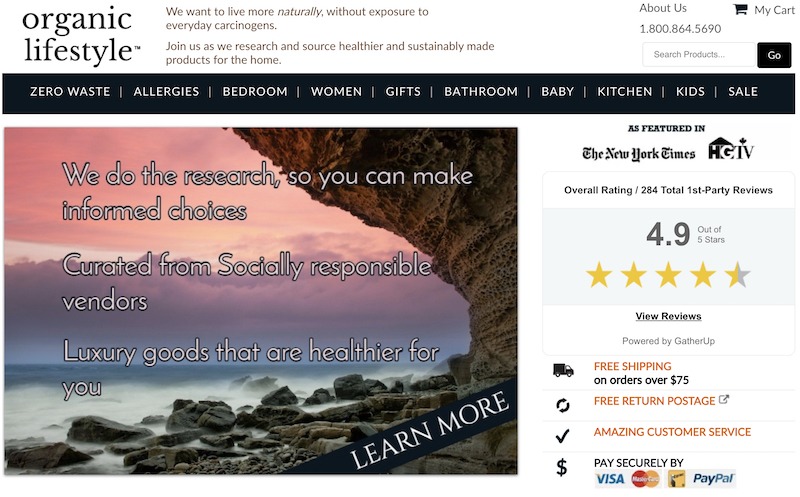 OrganicLifestyle is a great example of a business that not only sells organic and high-quality products, but they also send them with minimum-waste packaging.
The Canadian company is owned by Dihan Chandra who is on a mission to provide safe and affordable alternatives to everyday products for family, friends, and consumers who want to live a life without harmful chemicals and like quality organic products.
They sell everything from bedding, underwear, pillowcases, iPhone and iPad cases, candles, baby and children's items, and clothes for both men and women.
They also pride themselves on their high-quality and standard as well as organic and chemical-free products.
OrganicLifestyle has an in-house managed affiliate program where they supply their affiliates with a selection of promotional tools including banner ads and text links that can be shared with their online following in order to make sales and commissions.
Their commission rate is 10%, however, they own a handful of pricey items from which you can earn a nice commission.
Commission: 10%
Cookie: 90 days
Healthy Goods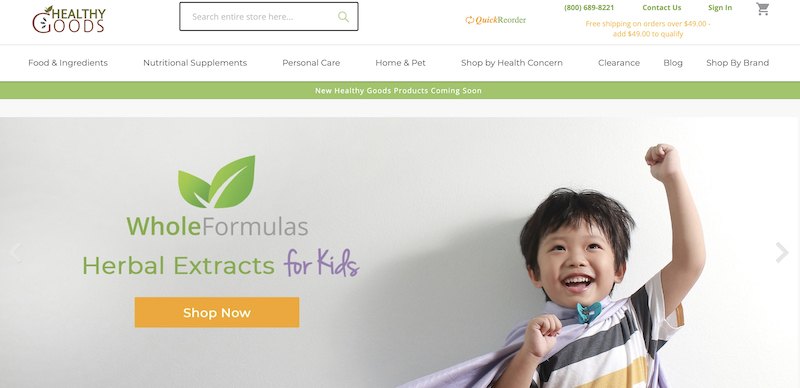 HealthyGoods is a website that strives to spread an important message and improve the overall diet and health of their customers.
They specialize in providing world-class options in superfoods, multivitamins, healthy fats and oils, homeopathic products, and nutritional supplements by the top brands in the health and fitness industry.
On their website, you can find products that can help you address many health issues including detoxification support, sleep support, digestive support, emotional and mood support, and many more.
HealthyGoods has an affiliate program managed by Commission Junction and they invite affiliates that have online platforms with a health-conscious audience interested in organic foods and supplements to join them and promote their products.
They are one of the most visited sites for nutrient-dense superfoods and supplements, therefore you have a good chance of earning a decent commission by referring potential clients to their website.
HealthyGoods provide their affiliates with a comprehensive library of banner ads and text links that can be utilized to drive more traffic to the website and maximize sales.
Commission: 10-15%
Cookie: 45 days
Sunfood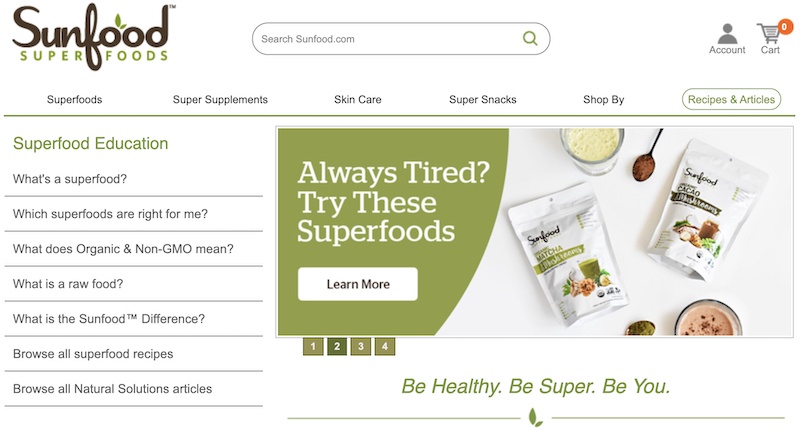 SunfoodSuperfoods was formed by two like-minded friends in Southern California who are on a mission to reverse an alarming use of chemicals in foods.
Dead and processed foods full of unnatural ingredients contributed to the amounts of diseases, illnesses, obesity, and general poor health of many people, therefore what they are doing is truly impressive.
Sunfood has been the world's top source of raw, organic, non-GMO superfoods and cutting edge nutritional information since 1995. They stock all their product lines as this allows them to carry unique products their customers love and leads to high conversion rates.
Their average order size is $120 but there are often individual orders of up to $500 and they offer an affiliate program where affiliates receive 12-20% tiered commissions with a 30-day cookie.
Sunfood uses Commission Junction to host their affiliate program, track sales, and payout monthly commissions. Affiliates get paid whenever they accrue more than $50.
Additionally, affiliates can choose from 15 beautifully designed animated and static banner ads as well as over 50 unique text links to place anywhere on your website, blog, or social media accounts.
Commission: 10-20%
Cookie: 30 days
Hello Fresh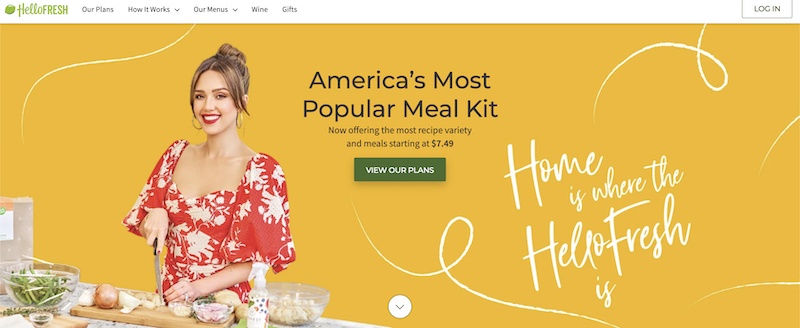 HelloFresh is America's number one meal kit and they provide a unique subscription service of making it easy for families to eat freshly cooked meals without having to run out and buy all the ingredients themselves.
They provide delicious recipes and pre-measured ingredients right at your door. This is a perfect option for people who want to cook healthy meals without going to the grocery store themselves.
HelloFresh has three different meal plans that suit all their customers. They offer a classic meal plan with over 20 recipes to pick from as well as a family and vegetarian meal plan.
They only use and ship out organic ingredients so their customers can be sure they are eating the best fresh foods possible.
HelloFresh has an affiliate program managed by Commission Junction where you will have access to a wide range of banners and text links to help you promote the high-quality ingredients they are using as well as their delicious meal plans.
Additionally, affiliates often get performance incentives, bonuses, and competitive promotions.
Commission: $10 on the first sale of every new customer with the potential to grow
Cookie: 14 days
Wildly Organic
WildlyOrganic is a company that proudly lives by the motto "Trust what you eat. The rest comes naturally". They are an independent source for the highest quality natural and organic foods on the market.
Additionally, some of their other products include organic coconut oil, spices, and all sorts of dry goods as well as skin and body care and they package and prepare almost everything they sell in their own facilities in the US.
WildlyOrganic has an affiliate program where they offer their affiliates a generous commission structure. The base commission is 10% with the potential to earn up to 20% based on your performance.
As an affiliate, you can advertise their products on your website, blog, or social media accounts with the provided marketing tools to help you generate sales.
You will get access to nicely designed banner ads, headers, buttons, and more.
They use Affiliatly to manage their affiliate program and track sales, access marketing materials and issue payout after you receive the minimum commission of $50.
Commission: 10-20%
Cookie: 30 days
Sun Basket

SunBasket is another food delivery program that makes healthy cooking easy and fun. Their meal kits are geared toward people who want to eat healthy foods containing high-quality ingredients but don't have the time to plan and shop for meals.
The company sources organic ingredients and its globally-inspired recipes accommodate even some of the most challenging dietary restrictions including paleo, gluten-free, and vegan meals and recipes.
Each week there are around 20 entrees to choose from, five of which are vegetarian or vegan and all the meals take approximately 30 minutes to be prepared, which makes us understand the reason why so many people love them.
Additionally, they use eco-friendly packaging, which is recyclable and combustible.
SunBasket has an affiliate program that offers their affiliates $20 commission for referring potential customers to their website and promoting their products.
Additionally, affiliates can choose from the range of creative banner ads as well as text links to share on their websites, blogs, or social media accounts in order to maximize sales.
Commission: $20
Cookie: 30 days
Amazing Grass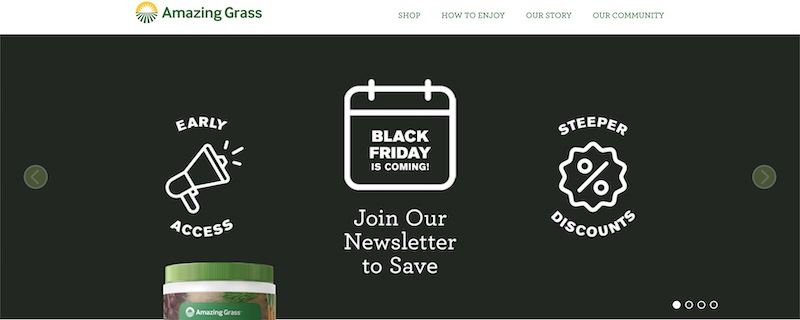 AmazingGrass was created back in 2002 when the founders decided to ditch their morning coffees and begin mixing healthy, green drinks instead.
Today, they are dedicated to sourcing the highest quality organic drinks through plant-based nutrition. Their greens are USDA organic, non-GMO, vegan, and gluten-free.
AmazingGrass offers an affiliate program where they are looking to build a long-term partnership with their affiliates who share their passion for a healthy diet and want to support their mission.
Their affiliate program is divided into three levels:
Advocates – Brand supports who can share their love of AmazingGrass on their social media pages and receive a monthly newsletter and a yearly discount code to share with friends and family.
Influencers: Content creators that benefit from receiving free products and a steep discount code to promote.
Ambassadors: Well-established social media influencers with a minimum of 50k followers. Ambassadors work with AmazingGrass on a year-long contract to collaborate on and develop promotional content.
Apart from Advocates, both Influencers and Ambassadors receive a 10% commission with an average sale of around $73.
Commission: 10%
Cookie: 30 days
Honey Colony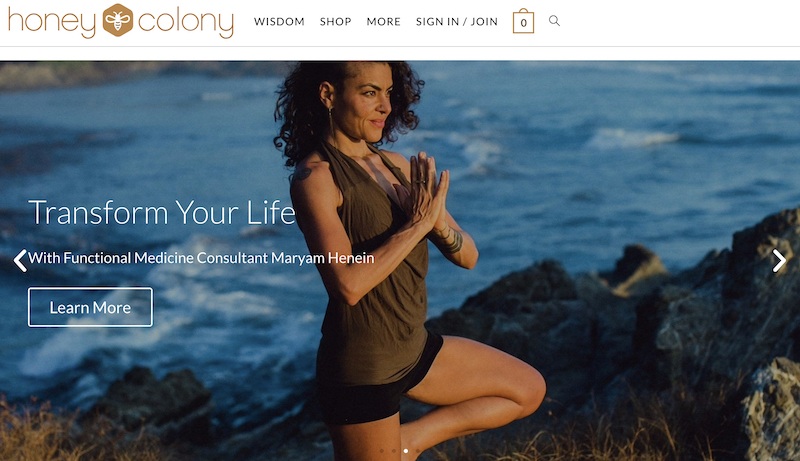 HoneyColony is a well-known health and medical advice store that produces raw honey-based blend products ranging from skincare, supplements, food, drinks, and home and garden products among many others.
They are dedicated to collaborating and working with companies that uphold high-quality standards that value the environment, humanity, honesty, and fair-trade practices.
They carefully select all the brands and products their customers see on their website and they are truly one of the rare brands that refuse to compromise their standard and excellence for profit.
HoneyColony is the perfect partner for those who have websites, blogs, and social media pages where they focus on raising environmental awareness, bee treatment, and clean organic products.
They have an affiliate program managed by ShareASale where affiliates are given access to a wide range of products to promote as well as marketing tools including nicely designed banner ads, and text links that can be shared with their online following in order to boost sales and earn commissions.
Affiliates can earn a 10% commission with the potential to grow up to 15% based on performance.
Commission: 10-15%
Cookie: 365 days
Thrive Market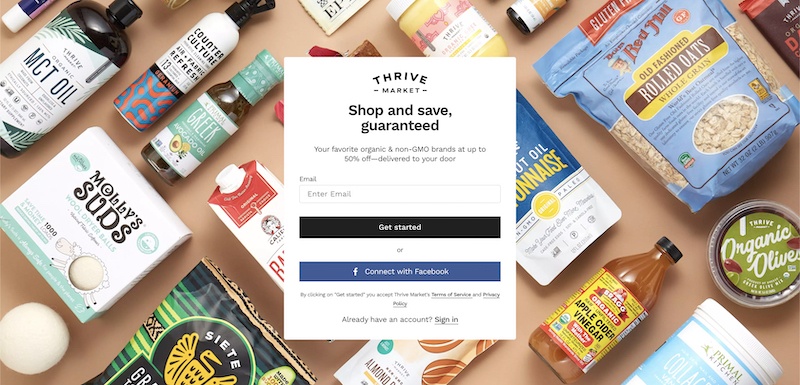 ThriveMarket is a site that carries over 6,000 organic and non-GMO products that fit even the most challenging diets and lifestyles.
From organic snacks and non-toxic beauty to household products and clean wines, the products they sell meet the highest quality standards in the industry.
ThriveMarket has a strong focus on food and groceries and they sell hundreds of top natural and organic food brands sold between 25-45% off typical retail cost.
Here you can shop entire cooking and meal ingredients, desserts, toppings, beverages, coffee, tea, and so much more through their easy to navigate listing.
ThriveMarket has an affiliate program managed by Commission Junction and they offer $20 commission on every new customer you refer to their site through your online platform.
Additionally, affiliates are provided with dynamic banner ads and text links that can be shared with their audience in order to maximize sales and earn more commissions.
Commission: $20
Cookie: 14 days
---
How To Get Started With Organic Products Affiliate Marketing
If you're a food/organic blogger, all you need to do next is to pick an affiliate program (or two) from above and get to work promoting on your blog.
However, if you're brand new to affiliate marketing, one thing I will tell you is to not go at this blind.
Yes, affiliate marketing makes money, but it's not as easy as you think.
This is why I recommend you check out my free (no sign up required) guide showing you exactly how I make money building affiliate websites.
You'll find that how it's explained makes a lot of sense, and you also get to see what is required from you to successfully build a money-making blog in the organic products niche (or any other niche).
I'll leave you to it.