Can you make money with real estate as an affiliate marketer? That answer to your question is… YES.
Below I'm sharing with you 11 of the best high-ticket real estate affiliate programs you can look into if you're looking to become an affiliate marketer in the real estate niche.
There's plenty of money to be made here (due to the many high-ticket offers) and the commission rates across the industry are pretty decent as well.
With that said, here are…
11 High-Ticket Real Estate Affiliate Programs (Reviewed Below)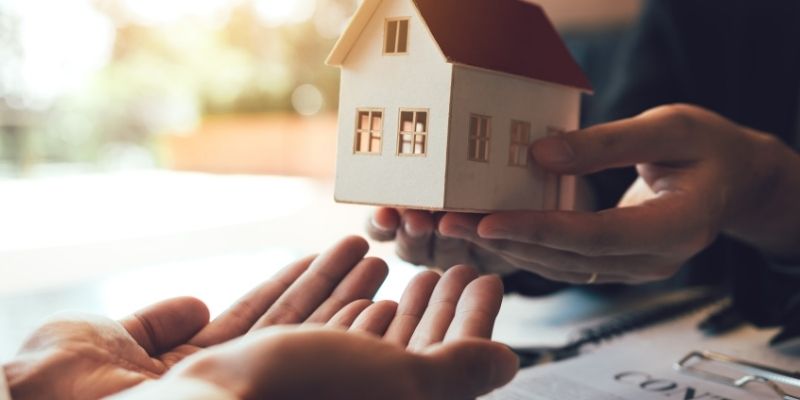 ---
---
New Silver Lending
The New Silver referral program pays $15 for every sign-up generated by one of their affiliates.
New Silver is a technology-focused lender that focuses on short-term loans for real estate investors. More specifically, it offers loans for:
House flippers
Buy-and-hold investors
Builders that need funds for new projects
In addition to extremely fast loans, New Silver also provides a number of helpful tools for property investors, including:
FlipScout – A free tool that allows you to identify high ROI properties that are well suited to fix and flip projects.
ARV Calculator – This allows you to predict the after-repair value of a home that you are planning to renovate.
Ultimately, New Silver caters to property investors that focus on flipping houses or building their portfolio of rentals. If you can produce good content for either of these target markets, you should definitely consider signing up.
Commission: $15 for every signup.
Zilpy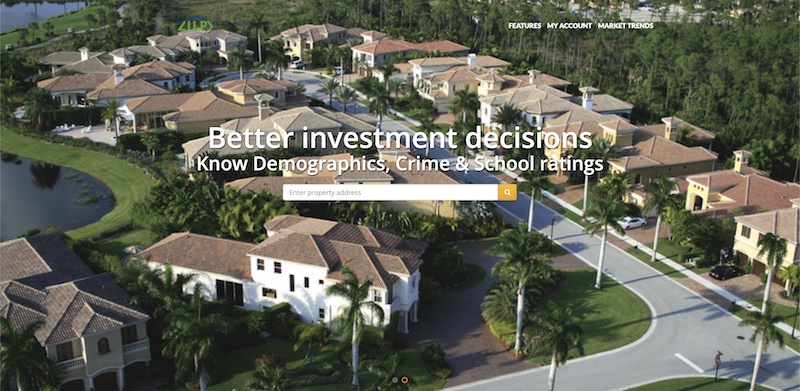 Zilpy has been one of the top places for real estate market analytics since 2008.
They use advanced data mining algorithms that allow tracking of crime rate, school ratings, and demographics, using similar neighbourhood comparable properties.
Basically, you will be able to see how the target property rent compares with the others in the neighbourhood, zip code, and the city.
Moreover, you will be able to access information such as how safe is the area, does it have great school, is it a walkable neighbourhood, etc…
You can find many opportunities to make money as a real estate affiliate by promoting to landlords, real estate investors, appraisers, and cash flow buyers by using Zilpy affiliate program.
It is free to join, and upon signing up you will receive a confirmation link where you can find your affiliate referral link to start promoting real estate deals and earn commission per each successful sale.
Commission: 30%
Cookie: 30 days
Average order: $30/month
Includes repeat sales
Real Estate Affiliates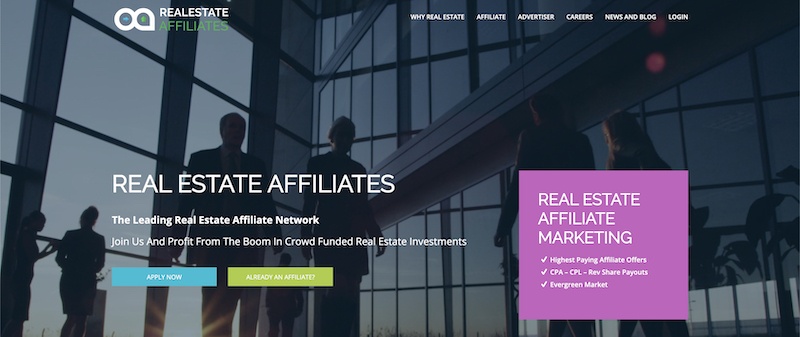 As the name suggests, Real Estate Affiliates is one of the number one real estate affiliate networks used by thousands of marketers and real estate brokers around the world to earn money by promoting their high-paying affiliate offers.
Their network is a great choice for all kinds of marketers, real estate agents, and publishers who are looking to profit from the growth in real estate crowdfunding.
There are three ways you can make money using their affiliate program:
Cost Per Action (CPA) – getting paid when sending traffic to their partner advertisers. This means that your referrals have to "complete an action" such as become a lead, sign up to their email list, purchase something, etc so you can get paid.
Cost Per Lead (CPL) – getting paid every time you send your referrals to their partner advertisers on a Cost Per Lead basis.
Revenue Share – receiving recurring commission for all transactions your referrals enter into with any of their partner advertisers.
After every 15 days, you will receive payment for your referrals via your chosen payment method either Wire transfer or PayPal.
Commission: 25%
Cookie: 60 days
Payouts are made twice a month
Real Estate Express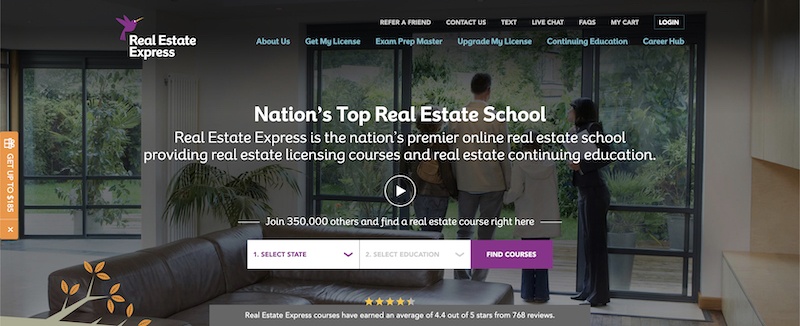 Real Estate Express is an industry leader in the real estate education industry.
They help thousands of people launch a successful real estate career each day. Along with pre-license real estate courses, they also offer post-license courses on their nationally accredited platform.
They have been perfecting their courses for over 20 years and have trained 200,000+ professionals in over 30 states.
Affiliates earn money by sharing Real Estate Express with their network. Once approved, you will have access to a selection of logos and banner ads to add to your website or blog, along with other marketing tools.
Their secure partner portal allows you to track your sales and earnings in real-time.
They maintain the courses and certificates and take care of all the technical matters, while all you have to do is promote their website.
Commission: 25%
Cookie: 100 days
Payouts are made twice a month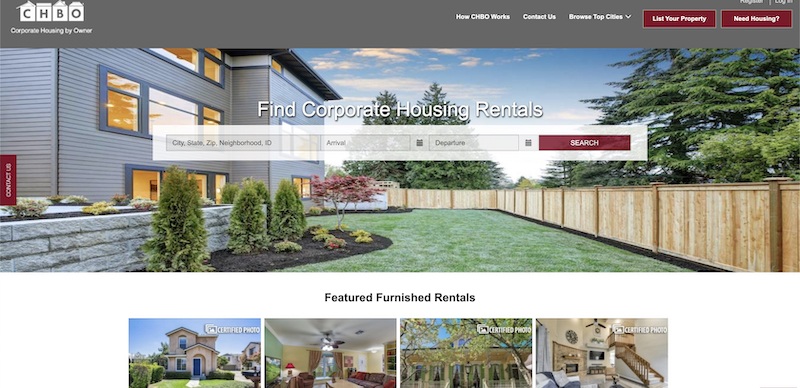 Corporate Housing by Owner is the largest of corporate housing rentals throughout the United States and the world.
The website is dedicated to helping property owners connect with corporate renters and companies locate short-term furnished rentals.
They have an exclusive database that makes it easy for people to search for properties in the US and Canada, offering rentals to people who are looking for housing for a day, a week, a month, or longer.
They offer a guarantee to rent out a property within 30 days. This guarantee can help increase conversions for their affiliates. The program has a $42.90 EPC (Earnings Per Click).
They have partnered with ShareASale to manage their affiliate program, therefore affiliates get access to creative banners, text links, and banner ads to help them make sales.
As an affiliate, you have the opportunity to earn 25% per sale.
Their Bronze Listing package starts at $339 and their average sale is $285.68.
Commission: 25%
Cookie: 45 days
Foreclosure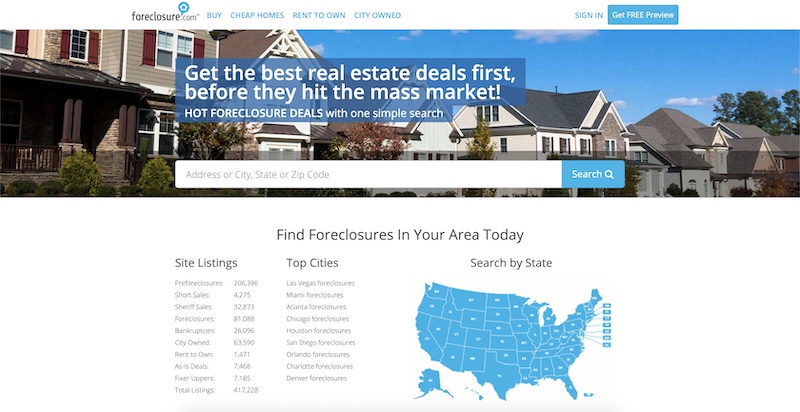 Foreclosure is the global leader and largest provider of distressed asset information and services where you can find a lot of high converting property listings to promote as a real estate affiliate and earn hefty commission on every successful closing.
They are regarded as the national expert on reporting the status of defaulted real estate and their website and plans generate one of the highest conversion rates in the industry.
All you have to do to become affiliated with Foreclosure is to create an account and wait for it to be approved by their team.
Once the account is activated, you will be given a unique referral link that you will share and receive the credit when an order is placed with your cookie.
Foreclosure supplies their affiliates with all the tools needed to start referring customers in as little as five minutes.
Commission: 25%
Cookie: 6 months
All Things Real Estate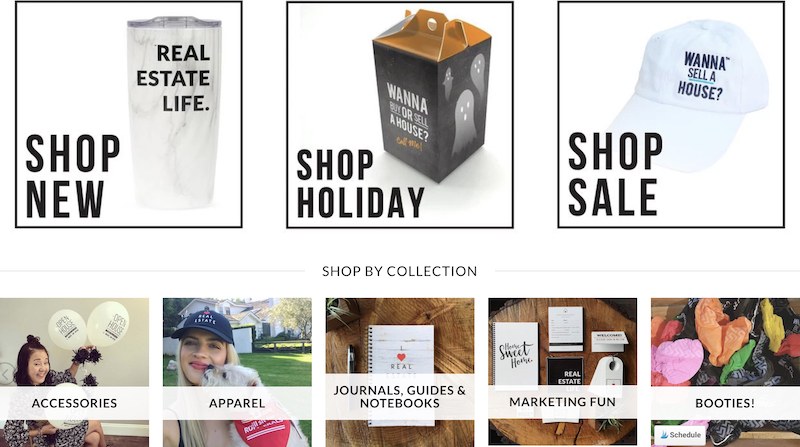 All Things Real Estate provides real estate agents with all the tools needed for marketing their business. They believe that real estate marketing materials don't have to be generic or boring.
Their online store has everything from the open house and yard signs, homebuyers guides, listing and selling stickers, gifts, and more all with modern designs.
Their affiliates have access to banner ads, text links, their brand books, logos, promotional tools, and more.
All Things Real Estate is partnered with Refersion to manage the affiliate program and they allow you can track sales and commission, download creatives, and view payment history through their affiliate dashboard.
Commission: 15 – 20%
Cookie: 30 days
Homeowner Referral Network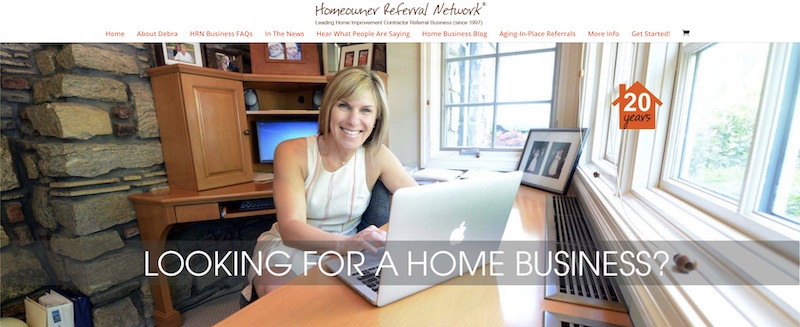 Homeowner Referral Network is a home-based business that prescreens and refers to local home improvement contractors.
Debra is a successful entrepreneur that has assisted more than 300 other entrepreneurs to launch their own HRN® businesses.
If your audience is interested in starting their own business, you have the opportunity to promote Homeowner Referral Network on your websites and blogs and earn high commissions.
Affiliates have access to a wide variety of links and banner ads to choose from as well as comprehensive tools to help you track your sales and analyze your traffic.
Property M.O.B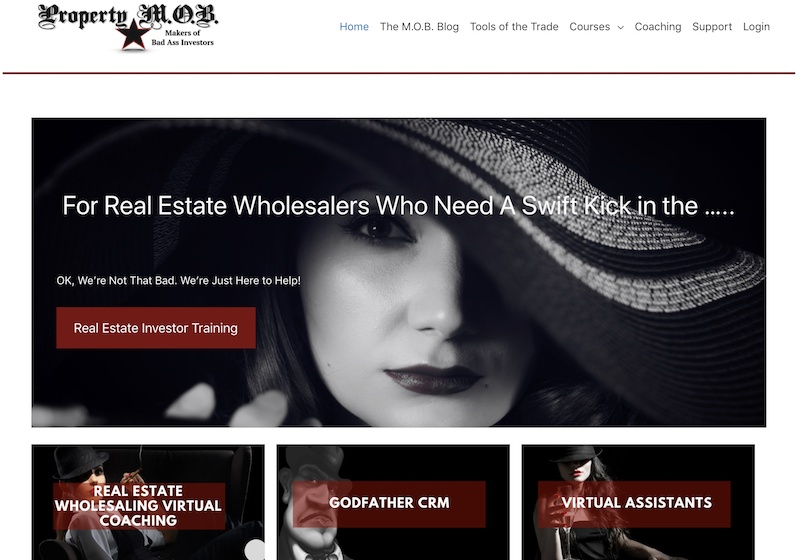 Property M.O.B. is a resourceful community for real estate investors offering everything from training courses, virtual coaching, trained virtual assistants, to advice from their community of real estate investors.
They also offer the best selling CRM platform for real estate investors.
Affiliates can earn a commission by referring real estate investors, colleagues, or viewers who you think would benefit from their tools.
Property M.O.B. uses InfusionSoft to manage their affiliate program and give access to pre-designed banner ads and text links as well as the tools to track clicks and sales in your own affiliate portal.
They have high commission rates with affiliates being able to earn up to 25% commissions on sales and recurring monthly commissions for membership plans.
Commission: 25%
Cookie: 30 days
Buildium

Buildium was started in 2002 and claim they understand property management because they are property managers.
In 2014, they grew their company to over 10,000 customers. They have established the BuildU and Women in Technology scholarships.
Today, they offer the best property management solution to their clients.
Buildium's software helps property managers and real estate investors to be more efficient and scale their portfolio.
Their property management software can do everything from tracking budgets, managing rental listings, pay vendors, run comprehensive tenant screenings, communicate with tenants, vendors, and owners, and so much more.
Affiliates can join their program through ShareASale or Commission Junction. Both affiliate programs give you access to all the marketing and tracking tools you need to start earning commissions.
Real estate-related websites and blogs and encouraged to apply.
Commission: 25%
Cookie: 60 days
Average customer sale is
House Plan Gallery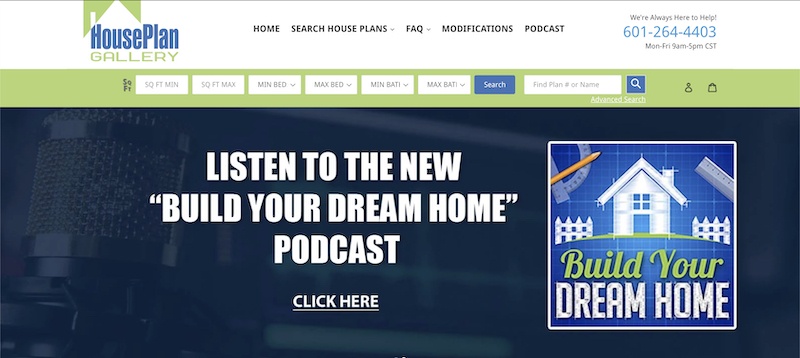 House Plan Gallery is one of the top home designers in the US.
Their plans have been built over 13,000 times in the US and Canada. They have won national awards for their highly functional floorplan layouts and cost-effective building ability.
They take great pride in designing beautiful floor plans and feature that actually fit the way families live day-to-day.
Their affiliate program is great for real estate agents, investors, or real estate-related blogs that can recommend their house plans to their followers and viewers.
As an affiliate, all you have to do is place a link on your websites, blogs, or email promotions to start earning commissions.
Commission: 15%
Cookie: 365 days
---
How To Start A Real Estate (Affiliate) Website
If you'd like to get started with the real estate niche but you're still a newbie at affiliate marketing, don't leave just yet.
I've just published a guide explaining how I make money building simple affiliate websites which I think you'll find interesting.
While I have not yet used the strategy in real estate affiliate marketing, I've used it for many other "competitive" niches and so far, it has a 100% success rate.
Go check it out. It's free and you do not need to sign up.