Want to know something about them "crazy" preppers?
They were right!
It's necessary for everyone to start growing their own food.
Many are doing it as a hobby already, others are preparing for the breakdown of our food supply chain. Either way – now is the time to start fulfilling that demand.
Below, I have a list of plant-seed affiliate programs you can add to your portfolio.
These can be promoted either through your website, your YouTube channel, and/or your social media profiles.
Without further introductions, here are…
10 Best Seed Affiliate Programs To Grow Profits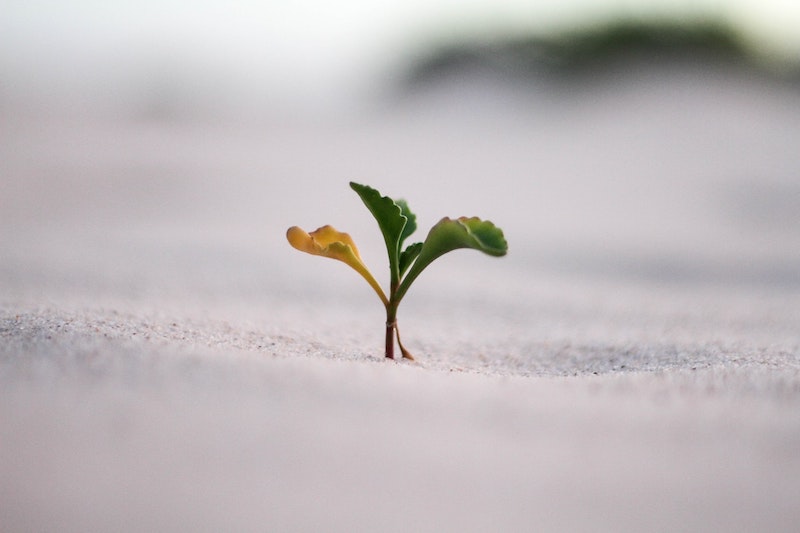 ---
---
Seeds Now
Seeds Now affiliate program is powered by Refersion and makes a great passive income for content creators in the gardening niche. Affiliates earn commissions whenever purchases are made through their referral links.
Refersion allows users to track and monitor their sales and commissions through real-time reporting. Commissions are paid once a week through PayPal; affiliates must have a PayPal account to facilitate payments.
Seeds Now provide a customer support program where affiliates can get help and suggestions on optimizing sales. The company offers the highest quality,non-hybrid, untreated, and non-genetically modified seeds. Seeds Now also provide a free 175-page ebook on organic gardening practices.
Commission rate: 25%
Affiliate cookie: 90 days.
Botanical Interests
Botanical Interests affiliate program operates under ShareASale and provides real tracking for members to monitor their sales and commissions. Affiliates are equipped with marketing tools such as text and banner links to help optimize sales.
The botanical Interests affiliate program offers discounts on large volume orders, 100 or more products to be precise. That's a great incentive for clients and potential members.
Accepted payment methods include Discover, MasterCard, Visa, and American Express. Their seeds are 100% organic, non genetically engineered, or modified. Besides, the platform offers a catalog of their products on request. Affiliates can access customer support through a hotline, available on the site.
Commission rate: 15%
Affiliate cookie: 45 days.
Gardener's Supply Affiliate Program
Gardener's Supply Affiliate Program is run by the LinkShare network. Affiliates get access to text links and banners that they put on their websites and blogs. Once purchases are made using this link, the affiliate earns a commission.
It's all very simple and straightforward. Members have to sign up with LinkShare to access the program. Once approved, you get to promote products such as gardening tools, seed starting systems, and lots of other diverse gardening equipment.
Members can contact the affiliate program manager for more personal support. LinkShare also provides real-time reporting where affiliates can track sales and commissions.
Commission rate: 8%
Affiliate program: 30 days.
Earth Easy
Earth Easy affiliate program has partnered with AvantLink, an affiliate management network. The program's features include free shipping on orders above $75, a 2% web conversion rate, and an average order value of $200.
Earth Easy cares about environmental conservation and has instituted a policy where a tree is planted for every order. This is made possible through their partnership with the Future Foundation.
The affiliate program is a lucrative venture for content creators within the home and garden niche and green home niche. Visa, MasterCard, PayPal, and Discover are a few of the accepted payment methods.
Commission rate: 10%
Affiliate cookie: 90 days.
Sunny Plants
Sunny Plants affiliate program is incredibly easy and fast to sign up for. Once approved, affiliates get access to an affiliate dashboard to track and monitor sales made and commissions earned.
Members get links and banners to put up on their sites, social media pages, and blogs. Sunny Plants has a diverse product catalog that includes seeds, succulents, cuttings, and even gardening accessories.
Commissions are paid at the end of every month through PayPal, so potential members should have a PayPal account beforehand.
Commission rate: 20%
Affiliate cookie: 30 days.
Hoss Tools
Hoss Tools is a family-owned and operated seed and gardening company with offices in the USA and Canada. The company manufactures high-quality gardening tools and specializes in premium garden seeds and irrigation equipment.
Features of the company's affiliate program include free shipping for all orders over $99 in over 40 states within the US, free warranty with all products from the date of purchase, and a 100% guarantee for all purchases.
Hoss Tools is a fairly successful affiliate program with an average order reaching $250. Members can use the support email provided on the website in case of any difficulties.
Commission rate: 10%
Affiliate cookie: 30 days.
Gardening Direct
Gardening Direct affiliate program is powered by Affiliate Window. Members have to register with the site first to gain access to the program. Affiliates use text links and banners provided by the program to market various products such as gardening tools, fertilizer, and plant seeds.
There is a large variety of banners from which members can choose. Visa, MasterCard, Maestro, and PayPal are some of the payment methods accepted by the program.
Affiliates can contact customer care through a hotline available from Monday to Friday, from 9 am to 5 pm.
Commission rate: 10%
Affiliate cookie: 30 days.
Growers Choice Seeds
Growers Choice Seeds specializes in cannabis seeds. The program provides affiliates with a link that they put up on their sites and blogs. Members earn commissions from them whenever sales are made using the referral link.
Commissions are paid every month when they reach a minimum of $200. If the balance hasn't reached the minimum limit, it is carried forward to the next month.
Deliveries totaling over $500 are free, and shipments take 7-10 days to arrive within the US. Accepted payment methods include ACH electronic checks, BitCoin, and Zelle.
Commission rate: 20%
Affiliate program: 30 days.
Seeds for Generations
Seeds for Generations is a small family business specializing in heirloom seeds and products such as seed packs. The affiliate program provides attractive commissions, structured into 3 tiers.
The lowest tier at 10% and the highest tier seeing the affiliate earn up to 20% commission. The commissions are paid through PayPal on the 20th of every month. The minimum payable amount is $25. Registration is simple and easy.
Commission rate: 10-20%
Affiliate cookie: 180 days.
Seeds Supreme
Seeds Supreme affiliate program allows affiliates to track referrals and ensures commission payments are promptly paid.
The website boasts of the highest conversion rates in the industry. They have more customers hence more commissions. The program is streamlined to provide ease of access and accurate tracking.
Registration is fast and straightforward, taking no less than 5 minutes. Seeds Supreme accepts BitCoin and PayPal as its only payment methods.
Commission rate: 20%
Affiliate cookie: 90 days.
---
---
How To Start A Seed Affiliate Website
If you'd like. to get started in the gardening/seed affiliate niche, the best time to do so is now, and the best way to do it is by using this method I've documented here.
It's my entire process of how I make money building simple affiliate websites that make me money every month and if you're brand new to affiliate marketing, I suggest you check it out.