Strength training is one of the best kinds of workouts you can do. Not only does it build muscle, but it also burns fat giving you that chiseled look.
The good news is, many people are finally realizing this and they're making strength training part of their workout regimen.
The event better news is that there are plenty of affiliate marketing opportunities within this niche, so with that said; it's my pleasure to bring forth…
10 Best Strength Training Affiliate Programs (w/Commissions)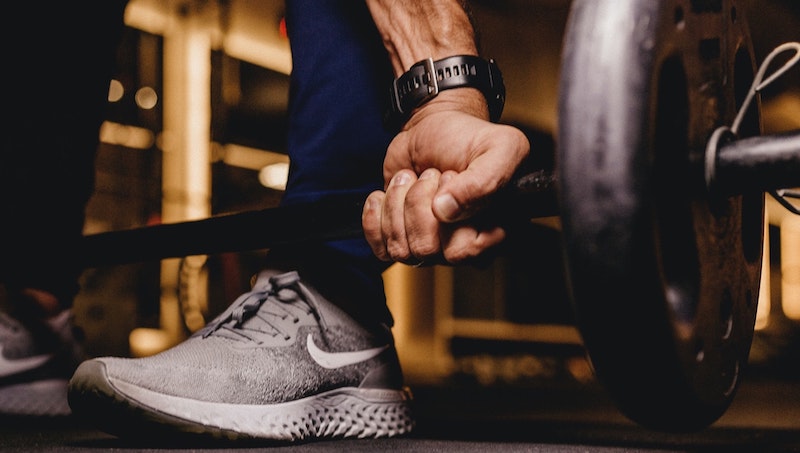 ---
---
Muscle and Strength
Muscle and Strength is one of the most well known and visited fitness websites.
Commission junction manages Muscle and Strength's affiliate program and provides members with a suite of online tools to help optimize performance.
These include text links, banners, easy-to-use searchable help content, and an educational website. Commissions are paid monthly, and affiliates are allowed to promote deals and coupons.
The program provides a regularly updated product catalog, new product,s and offers. Muscle and Strength Affiliate Program is available to members worldwide except India and China. Affiliates also enjoy free shipping for products worth over $99.
Commission rate: 10%
Affiliate cookie: 30 days.
Force USA Affiliate Program
Force USA is an excellent choice in affiliate programs. Primarily, if your audience consists of gymnasts, powerlifters or consumers interested in building muscle and increasing strength.
The product catalog includes strength training equipment such as power racks, leg machines, and benches. Members enjoy a 30-day product guarantee and free shipping on all orders.
AvantLink manages the program and once approved, affiliates get access to a variety of text links and banners. Force USA affiliate program also provides a 10% military discount. Payment methods include Visa, PayPal and MasterCard.
Commission rate: 10%
Affiliate cookie: 365 days.
Life Fitness Affiliate Program
Life Fitness Affiliate program is an excellent means of a passive income. The company specializes in cardio and strength training equipment. The affiliate program provides its members with real-time analytics and reporting.
Life Fitness equipment is trusted in the best health clubs and athletic facilities. Their product catalog caters for commercial, and home users and registration is fast and easy. AvantLink manages the affiliate program, and their average order stands at over $3000.
Members enjoy performance-based bonuses and incentives, and a dedicated management team is always available to address any concerns.
Commission rate: 8%
Affiliate cookie: 30 days.
KBands Training
KBands Training Affiliate Program is a service offered by KBands Training, a company that specializes in strength training equipment and training videos. The product catalog includes training bands, mini bands and resistance bands.
ShareASale manages the affiliate program. After registration, affiliates get access to a variety of banner ads and text links to use in their websites. The program has a global presence with sales in over 83 countries.
Customer support is available to members through email, phone or Facebook and dedicated in-house affiliate management. Incentives include creative banners and special promotions. Visa, MasterCard, PayPal and Discover are among the payment methods included.
Commission rate: 12%
Affiliate cookie: 60 days.
Titan Fitness Affiliate Program
Titan Fitness Affiliate Program allows approved websites and content creators to use referral links and earn commissions on sales made through the links. Commission Junction manages the program, and the platform is easy to use.
Registration is easy and 100% free. Affiliates are paid on the 15th of every month.
Titan Fitness specializes in strength and endurance equipment. The affiliate program offers its members exclusive affiliate coupons and keeps them up to date with frequent updates, promotions and banners.
Members can track their performance through the affiliate dashboard. A dedicated program manager is available to answer any questions.
Commission rate: 5%
Affiliate cookie: 30 days.
Lifeline Fitness Affiliate Program
Lifeline Fitness specializes in equipment to help boost mobility and strength.
Products range from core balls, training ropes to pull up bars and weighted vests. The affiliate program equips affiliates with monthly newsletters with updates on promotions, contests and sales opportunities.
A product data feed is also available to members so that they can feature products directly from their websites.
ShareASale manages the affiliate program and ensures commissions are paid either through direct bank transfers or cheques on the 20th of every month. The minimum payable amount is $50.
Commission rate: 10%
Affiliate cookie: 30 days.
Horizon Fitness
Horizon Fitness specializes in fitness equipment, more specifically cardio, endurance and strength training. Items in their catalog include cross trainers such as rowing machines, indoor cycles and even high-end treadmills.
The affiliate program is free and easy to sign up and once accepted, and affiliates get access to customer support from a dedicated affiliate team and resources.
The average order value is over $800, and the program also offers free shipping. There is also a 30-day money-back guarantee on all their products.
Commission rate: 8%
Affiliate cookie: 30 days.
BowFlex Affiliate Program
BowFlex runs its affiliate program through Impact Radius and specializes in home and commercial gym equipment and strength and cardio training workout tips. Performance including traffic, sales and commissions are tracked and displayed in real-time.
Equipment includes the Bowflex Treadclimber machine, which is a cross between treadmills and staircase climbing machines and the Max Trainer. The Max Trainer uses software to act as a personal trainer.
A dedicated management team is available to affiliates to address any pressing concerns.
Commission rate: 3%
Affiliate cookie: 30 days.
Total Gym
Total Gym Affiliate Program is an excellent program for users whose primary audience is health and fitness enthusiasts. Total Gym specializes in lightweight but heavy-duty home gym equipment as well as workout plans for strength, bodybuilding, and pilates.
Celebrities such as Chuck Norris have been endorsing Total Gym for the past 15 years. Commission Junction manages the affiliate program and registration is free and effortlessly.
The Total Gym affiliate program offers its clients interest-free payment plans as well as a 30-day risk-free trial. Affiliates get access to marketing tools such as text links and banners and customer support from a dedicated management team.
Commission rate: 3-7.5%
Affiliate cookie: 45 days.
Hitch Fitness
Hitch Fitness Affiliate Program is a product of Hitch Fitness, an online company specializing in custom workout plans and training programs for weight loss, bodybuilding and strength and endurance.
ShareASale manages the affiliate program to ensure fair tracking and on-time payments. Hitch Fitness Affiliate Program is eligible to website, blog and social media page owners. Registration is free and easy, and affiliates who qualify gain access to incentives and bonuses.
A dedicated affiliate team is always on hand to provide help to members. Average order value stands at $330.
Commission rate: 8%
Affiliate cookie: 60 days
---
How To Build A Strenght Training Affiliate Website
The first thing you should know about affiliate marketing is that it's always better if you have your own website.
Given the niche, you might be able to pull it off promoting the above affiliate programs with a YouTube channel, but it's still a good idea to have your own website.
My free training guide shows you exactly what I do and how I do it to build up simple affiliate websites that make money.
If you're brand new to affiliate marketing, I suggest you check it out.