Teeth whitening is an underrated, underserved niche.
It's one of the most popular cosmetic procedures anywhere in the world, and good teeth whitening products are not cheap (i.e high ticket commissions are plentiful here).
Today, I am sharing with you a few teeth-cleaning-related affiliate programs you can promote either on your blog, social media, email list, or YouTube channel. Here are…
The Brightest Teeth Whitening Affiliate Programs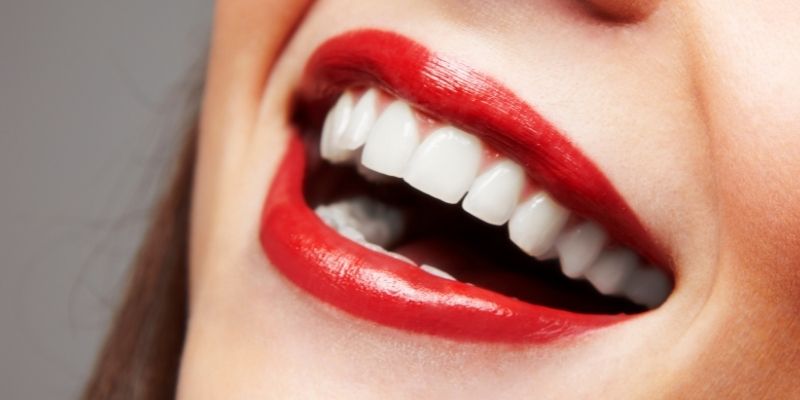 ---
---
Impressive Smile
Impressive Smile has been present in the dental care industry for the past 34 years. Their teeth whitening kit comprises advanced yet safe and effective technology, earning them their unique position in the industry.
Impressive Smile has partnered with ShareASale to provide a lucrative affiliate program. Members get access to comprehensive product data feed and contests, coupons, and discount offers.
Shipping is worldwide, and deposits are automatic, making affiliates able to access their commission payments at any time. There are regular affiliate promotions and other incentives, and members earn commissions when they refer to other members. Marketing tools include banner ads and text links.
Commission rate: up to 20%
Affiliate cookie: 60 days.
Smile Pro
Smile Pro is powered by Refersion and allows affiliates a 15% discount on orders. Members get access to discount codes and unique links they can put on their blogs or social media platforms.
Products include teeth whitening kits and advanced teeth whitening gels and toothpaste.SmilePro pays members after 30 days through PayPal and only after a minimum of $29 in commissions.
Shipping is free to members of the program, and all orders are dispatched within 24 hours. SmilePro offers its customers a 100% satisfaction guarantee within 30 days if products are not satisfactory.
Commission rate: 10%
Affiliate cookie: 30 days.
Actinera
Actinera offers a high-earning affiliate program where members get the chance to earn commissions whenever sales are made through their referral links. Members are allowed to use social media platforms such as Facebook and Instagram, as long as they do not go against service terms.
The product catalog includes activated teeth whitening and skincare products, perfect for affiliates in the beauty industry. Registration is free, simple, and straightforward. Conversion rates are high, ranging from 5-20%.
Payments are made through PayPal or direct transfers and only at a minimum of $50.
Commission rate: 45%
Affiliate cookie: 90 days.
Dr. Smiles
Dr. Smiles affiliate program is an affiliate program for bloggers and content creators in the beauty niche. Members get access to excellent conversion rates as well as customer support from dedicated affiliate managers.
Affiliates promote among the best teeth whitening products in the market and are equipped with marketing tools such as banners and promotional materials.
Commissions are deposited monthly, directly through check or bank transfers, with the minimum payment being $50. ShareASale runs the affiliate program and ensures members can track and monitor their earnings and commissions. Registration is fast and easy, and members can begin earning once approved.
Commission rate: 10%
Affiliate cookie: 90 days.
Crest 3D Whitestrips
Crest 3D Whitestrips is the number dentist recommended home-based whitening brand. Their range of products is customized according to personal needs so that everyone can find the right product for them.
ShareASale manages the affiliate program and provides customer assistance through a dedicated affiliate marketing team. Members get access to free shipping as well as a 60-day satisfaction guarantee.
Affiliates access the latest releases and offers, giving users a premium shopping experience. Members also get refunds within 60 days for any goods returned. Payment methods include Visa, MasterCard, and PayPal.
Commission rate: 4%
Affiliate cookie: 7 days.
ProWhiteTeeth
ProWhiteTeeth has partnered with ShareASale to provide an excellent affiliate program. Its features include high conversion rates and terrific customer service. ProWhiteTeeth products have been featured in national magazines such as InStyle.
Members get access to professional banner ads and text links to use on their sites and blogs. Incentives include free shipping on titanium teeth whitening kits and coupon deals available for various occasions.
Average sales range at $140, and members get to consult dedicated affiliate managers whenever they experience any difficulties.
Commission rate: 15%
Affiliate cookie: 60 days.
Kapow Smiles
Kapow Smiles is the leading do-it-yourself teeth whitening kit in Australia and has been in the industry for over ten years. Their products use the latest LED teeth whitening technology and are 100% safe.
Kapow Smile affiliate programs is an excellent source of passive income and assure members high commission as well as conversion rates. Payment methods include PayPal, Visa, and Mastercard.
Shipping in Australia is completely free, while international goods take 6-12 days. Goods are dispatched before 2 pm Monday to Friday. Affiliates must be 18 years old to be eligible for the program. Kapow Smiles affiliate program also allows a 30-day money-back refund policy.
Commission rate: 20%
Affiliate cookie: 30 days.
Active Wow
Active Wow has partnered with Refersion to manage Active Wow's affiliate program. Commissions are paid in three tiers, with the highest tier accruing over 30%. Payments are made through PayPal at the end of each month, with the minimum being $50.
Members get access to coupon codes and links they can use on their platforms. Once accepted, new members get their affiliate dashboard where they can track and monitor sales and commissions.
Leading affiliates get to enjoy incentives such as special rewards and gifts as well as exclusive access to new products.
Commission rate: 15-30%
Affiliate cookie: 30 days.
Aura Glow
Aura Glow affiliate program runs under Viglink and targets beauty and personal wellness blogs, social media sites, and content creators. Aura Glow specializes in high-quality teeth whitening products that are affordable and effective.
Commissions are paid monthly through checks, Payoneer, and direct deposit. The minimum amount payable is $50, and products come with a 30-day return and refund policy. A full refund takes 3-5 business days.
All orders are shipped 1-2 days within the purchase and before 12 pm Monday to Friday.
Commission rate: 8%
Affiliate cookie: 30 days.
Candid
Candid affiliate program is entirely free to join. ShareASale manages the program and equips members with links, logos, and banners to use on their blogs and sites once they are approved.
Candid manufactures teeth whitening and alignment at-home kits and gives their clients the smiles they've always wanted. The program also comes with a refund and exchange policy and free priority shipping.
Commission rate: up to $20 per sale.
Affiliate cookie: 30 days.
---
How To Get Started With Teeth Whitening Affiliate Marketing
If you're brand new to affiliate marketing and you want to learn how to make money promoting teeth whitening offers, your best bet is to go through this 10-day training course here.
It will show you everything you need to know and do to make your new affiliate venture a success.
While you're here, I'd also recommend you see how I make money building simple affiliate websites. It's my free guide explaining my entire process (& it's super simple).