Hands-down, one of my biggest regrets in my pursuit of online riches is completely disregarding the magical powers copywriting has to convince people to give you money.
As a beginner, I've struggled for many years never quite understanding why I can't just have my "breakthrough" but I've finally got my answer.
After getting on Twitter a few years ago, I stumbled across a few accounts talking about "copywriting" and it suddenly made sense why I've never had a "big win" with my business.
I simply did not know how to SELL! 
One of those accounts was Tej Dosa (@comedicbizman) – the man behind the 6-Figure Promotions course which I will be reviewing for you today.
Fast forward a few months, and after learning about "the powers of persuasion" from Tej (and others) – I have finally managed to crack my goal of making $10,000 a month – online.
If you're looking to play the "online business game" like the pros, then you MUST make "learning copywriting' your number one priority, and yes;
Tej Dosa's 6-Figure Promotions course is one of the best places to start.
Here's what I will be covering in this review:
Who is Tej Dosa (& why you should trust him)
All the things you'll be learning once enrolled
How much money you need to get started
What current students are saying about this course and
If you make it to the very end, I'm also going to share with you a special $97 bonus I've prepared for you (that you'll only find on this page) so be sure to stick around.
Excited?
You should be. Let's get to it.
6-Figure Promotions Course (Review)
$497 (or 3 payments of $175)
Price

Value For Money

Training

Student Reviews
6-Figure Promotions Review Summary
How to create high-converting sales pages.
Actionable copywriting tips (no fluff and BS).
Easy-to-follow & replicate sales scripts.
Live demonstration on how to pull off a 6-figure launch.
A great copywriting course for beginners.
Who Is Tej Dosa?

Tej is one of the best copywriters I "know" and follow.
His practical, no-fluff approach to creating massive success online using the power of words is a breath of fresh air and it's evident both from his Twitter threads and his business successes that he knows what he's talking about.
He's built two six-figure businesses (by the time he was 24).
Built a mega-successful marketing agency generating 6 to 7 figures for multiple clients.
Is a "born-entrepreneur" with a deep passion for life-hacking, copywriting and sales.
Yes – I'm a big fan of Tej and his work and I highly recommend you follow him on Twitter.
What You'll Be Learning Inside The 6 Figure Promotions Course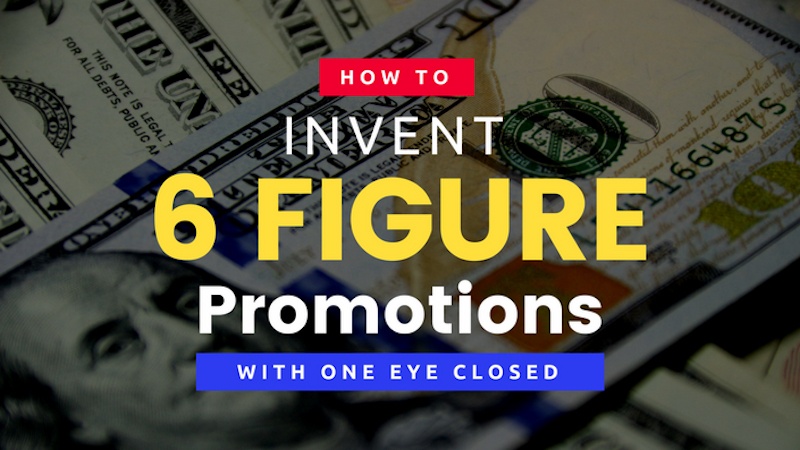 Course Introduction
Tej starts off with the introductory-basics showing you what you need to know about copywriting, why does it work so well and how to use words to change yours (and your customers') life for the better.
You'll also get a rundown of what to expect in this course, how to use it for best results and answers to some common FAQs about copywriting and how to make money with.
How To Get Inside Your Target's Head
In "Part 01" of the course, Tej explains how to go about finding "hungry and underserved markets" that you can sell to.
One of the things I like most about this course is that it teaches you how to find an audience first, and then creating specific offers for them (which from the research, you already know they want to buy).
This is/was one of my main takeaways for me as previously I was doing it backwards; first creating the product and then scrambling to find an audience to sell to.
This, as Tej will tell you – is a costly mistake.
Turning Dirt Into Gold
In all of "part 2", Tej shares with us the 7 "building blocks" you need to get right to be able to create 6-figure promotions consistently.
These 7 building blocks are shown below but of course, I will leave it up to the capable hands of Tej to explain to you what they are and how to use them to "turn dirt into gold"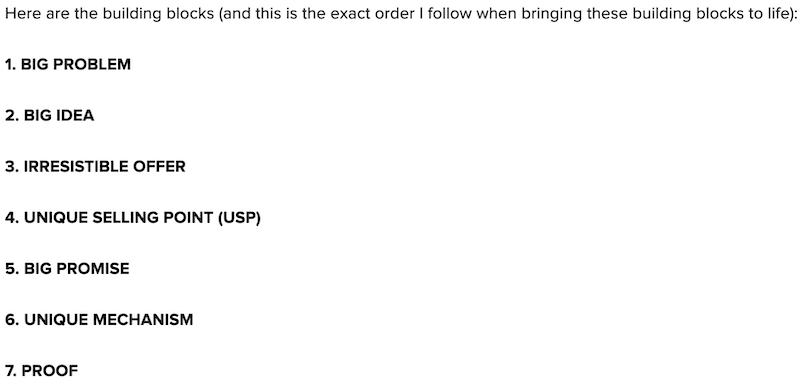 Creating Your "Larger Than Life" Message
Step 3 is where you'll learn how to put all the "theory" you've learned in part one and two and start crafting your 6-figures sales page.
Some of the major-lessons you'll learn here include:
How to fine-tune your tone of voice and 'approach" with your writing.
How to craft attention-grabbing headlines (arguably the most important part of a sales page).
How to create thrilling leads that will entice your readers to stick around and find out more.
How to craft the "body" of your sales page with the 7 building blocks mentioned above.
How to create a "flow of logic" to make your offer irresistible to customers.
What's good about this is that Tej is also building up an "example" sales page as you go along with each step.
Seeing how a "high-converting" sales page is crafted one piece at a time makes it super-easy for anyone (even if you are a beginner) to follow along and create your offers side-by-side with Tej.
Actionable Steps To Take For 6-Figure Launches
The last part of the course (before we head into the bonus material) is actionable steps on how you can use the information for various methods of "online business".
Tej shows you how to use his strategies to:
Build a marketing agency – from scratch.
Build an e-commerce business.
Build your own info-product empire.
Build an "affiliate business" and also…
Build your "personal brand".
UPDATE: New Bonuses & Material Inside 6-Figure Promotions (Cheat Sheets, Checklists, Gameplans & More)
The course was also recently updated with new content, extra bonuses and new strategies.
Here are just some of the new material you'll find once inside (too many to fit them all in one screenshot):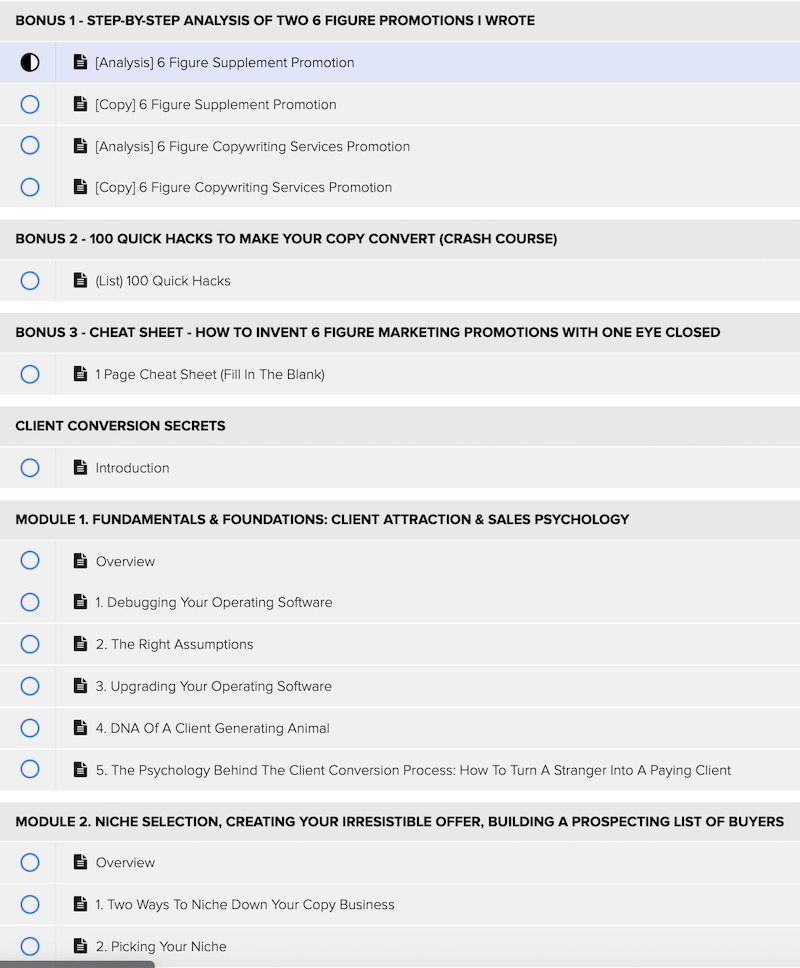 What Current 6-Figure-Promotions Students Are Saying
As I said already, Tej knows his stuff and what he's outlined for us in this course has already started to change lives (and businesses).
Here's what the current students are saying about the 6-Figure Promotions course: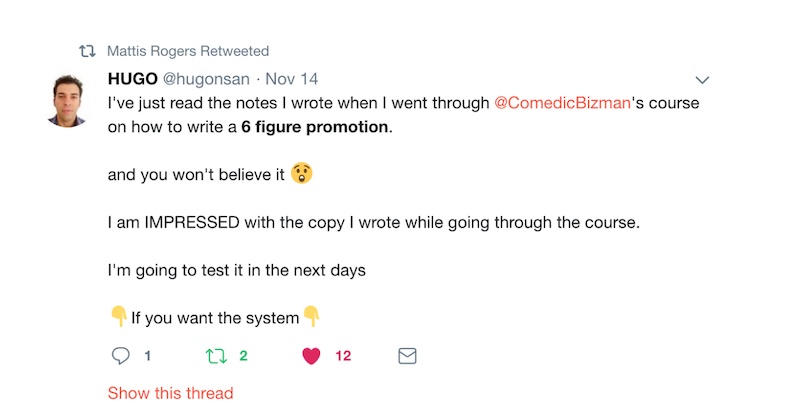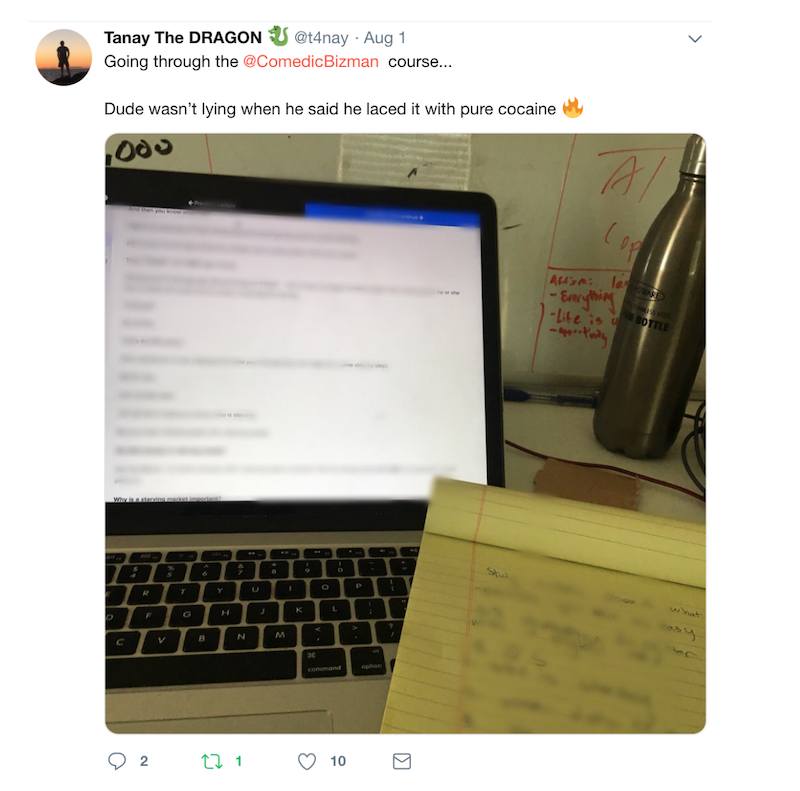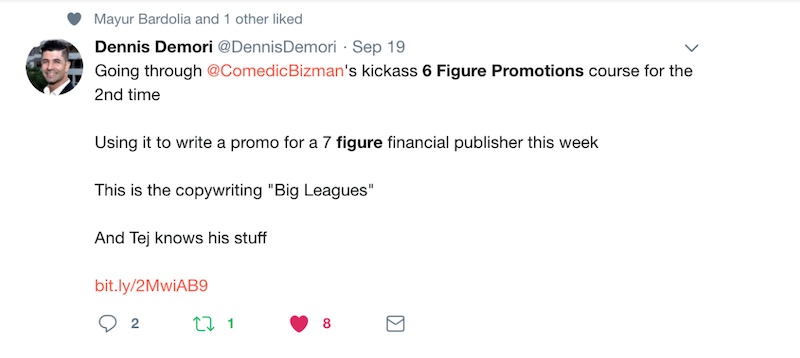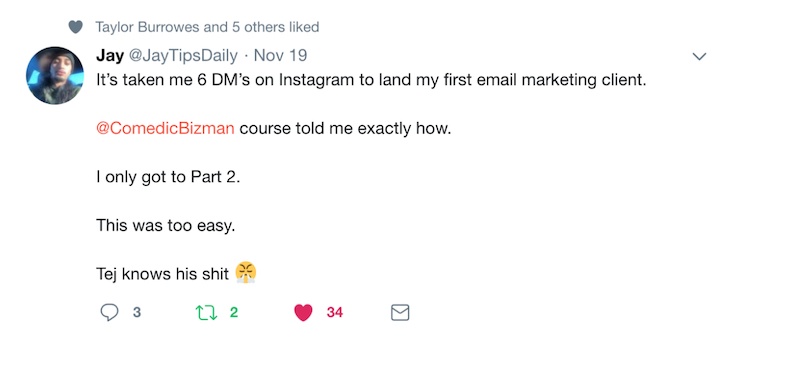 How Much Does 6-Figure Promotions Cost?
Let's talk about pricing now.
The current price is set at a $497 (or 3 monthly instalments of $175 each).
Yes, it's a bit pricey – but I can guarantee to you that it's an investment worth making.
In fact, Tej himself will guarantee your success as he's also offering a 60-day money-back guarantee.
If you try out the strategies laid out in this course and you do not make (more) money, he will send you a full refund – no questions asked.
You've got everything to gain, and nothing to lose.
I'm sure you'd agree that $497 (backed by a 60-day money-back-guarantee) in exchange for information that could make you six figures plus, is a great investment to make.
But that's not all.
Since you've made it this far, I now want to share with you the unique $97 bonus I've prepared for you – and I'm sure you're going to love it.
My Special $97 6-Figure Promotions Course Bonus
If you're familiar with my work, you'd know that I make my money from SEO and affiliate marketing.
This is where the 6-Figure Promotions course helped me the most.
Thanks to the strategies outlined above, I was quickly able to double, triple and even 10X my income on some of the websites I own.
When you combine SEO with copywriting, it's a match made in marketing heaven and I promise you, with those two skills;
You will never have to work another day in your life.
It's one thing to know how to create high-converting sales messages, but you also need to learn how to drive traffic to them.
This is where my "Affiliate SEO Mastery" course comes in.
I currently run (without much effort from my part) 16 affiliate niche website, with plans already in motion to launch 10 more by the end of the year (you can see my case study here).
All of them follow a simple 3-step SEO system to get these sites straight onto Google's first page bringing in high-converting traffic and eventually selling them on my affiliate offers.
The deal is this…
If you decide to purchase the 6-Figure Promotions course today – I will also send you access to the Affiliate SEO Mastery course – 100% for free.
This means you get both the 6-Figure Promotions course and the Affiliate SEO Mastery for one price of $497.
Just so we're clear, the reason I'm offering you this deal (and why you'll only find this offer on this page) is that I'm also an affiliate for the 6-Figure Promotions course and my affiliate commission would cover the $97 fee.
This means that I still "get paid" for all the years of effort I've put into Affiliate SEO Mastery, and you get an additional course, 100% free.
I guess you can say it's a win-win for both of us.
With that said, I also have to throw in a little disclaimer here and tell you this deal is not going to be here forever.
I'm currently working on "part 2" of my Affiliate SEO Mastery course and once that is completed, the price will be increasing to $197 and this bonus will no longer be offered.
However, if you decide to take me up on my offer, you will not only get Affiliate SEO Mastery part one, but you will also be automatically enrolled in part two when it's released – still for free.
You can find out more about Affiliate SEO Mastery here.
How's that for a deal?
How To Claim Your $97 6 Figure Promotions Bonus…

To become the next success story from 6-Figure Promotions and your hands on the Affiliate SEO Mastery bonus, here's what you have to do:
Step 01: Visit The 6 Figure Promotions Landing Page
Visit the 6-Figure Promotions website – read every single word – and then make your decision based on what you see there.
I highly suggest you spend time going through the page and seeing all that you'll get once inside as there was no way I could cover all that's included in this review.
If you see that this course is for you – and you're prepared to put in the work to make it a worthwhile investment – then move on to step two.
Step 02: Complete Your Purchase
To complete your purchase, you need to click the Enroll button at the bottom of the page and you will then be taken to the purchase page.
Very straight-forward stuff.
Simply fill out your name, email address and payment method and you're good to go.
Step 03: Look Out For Your Affiliate SEO Mastery Invite
Once you have purchased, I will be notified so expect an email from me telling you that your purchase has been confirmed.
I will then add you as a student inside my Affiliate SEO Mastery course and you will get the notification-email to tell you that you've been enrolled (with a members-access link to the course).
SN: If the notification goes to my spam folder and I do not get back to you within one hour, be sure to send me an email with your purchase receipt – you can find my contact details here.
Step 04: Start Creating 6-Figure Promotions Like A Bo$$
That's all there is to it.
You now have two mega courses that will teach you how to create high-converting sales pages and how to drive high-quality traffic to your pages.
Congratulations – in 10 minutes you've gained 10+ years of combined knowledge in two of the most sought-after skills in the digital world.
Final Words
That is all from my end.
I hope you've enjoyed reading my 6-Figure Promotions review and I hope you make the right choice and take advantage of this limited-time bonus I've prepared for you.
If something is not quite clear or you have any questions, be sure to let me know down below or if you're ready;
CLICK HERE to get started with the 6-Figure Promotions course >>