Even though it's been getting some negative news lately, it's safe to say "vape culture" is here to stay and the industry will only continue to grow over time.
With that in mind, today I want to share with you a few of the best paying vape and vaporizer affiliate programs you can promote for some fantastic commission rates.
Also – if you're new to affiliate marketing – I also will give you some tips and tricks on how you can start making money as a vaping affiliate marketer.
But before we get to that, here are…
11 High Paying Vape Affiliate Programs (Reviewed Below)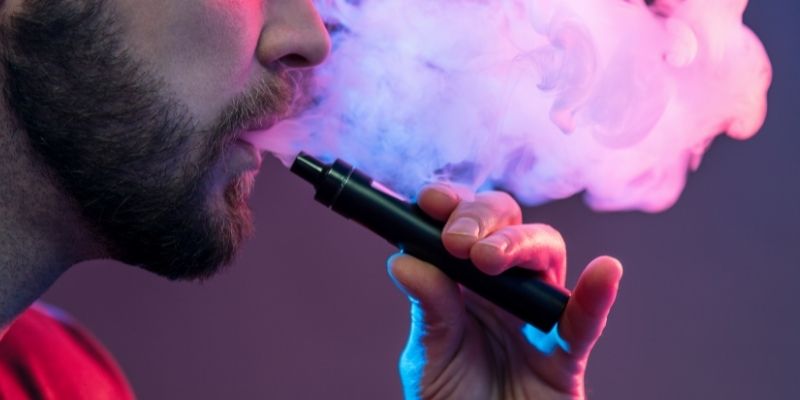 ---
---
Bloomgroove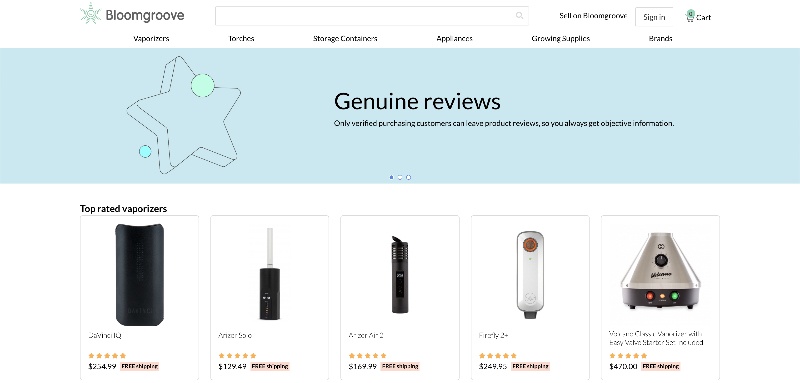 The Bloomgroove Affiliate Program is made to generate sales and commissions without any of the small print you can find on other websites and get paid with a level of certainty unrivaled in the industry.
When you sign up, you will get access to a variety of custom made promotional content that we can adapt to your specific needs. You can join the affiliate program here.
Commissions: 15%
Affiliate Cookie: 90 days
Central Vapors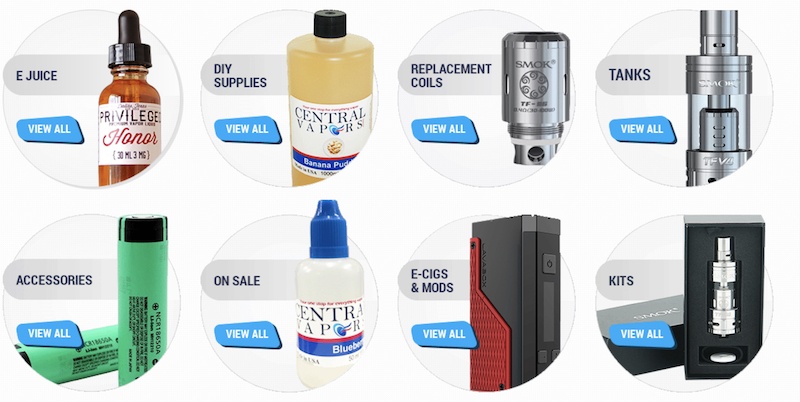 Central Vapors manufactures highly popular e-juice liquids that are made in the US. They also offer a great selection of competitively priced vaping products and accessories.
They have some interesting vape hardware and they also offer everything you'll need to start mixing up your own vape flavors regardless of your vaping preference with their endless DIY customization options.
Another great aspect of this program is they offer their e-juice in bulk sizes.  All the way up to 500ml for some flavors and they can be customized for flavor strength and nicotine levels to suit a wide array of your audience.
Central Vapors works with popular brands like SMOK and Eleaf and they offer over 150+ vape flavors for your readers to choose from.
Each one of these flavors can be turned into a review and you will get a seemingly endless supply of new content. They will also replace an e-juice flavor if your readers are not fully satisfied with it.
The Central Vapors Affiliate Program is part of the ShareASale Affiliate Network and their statistics look pretty good on there:
Central Vapors has a $27.39 Average Sale.

The Earnings per Click is a robust $67.73 EPC.

The average commission is $7.55.

Commission: 30% on the first order, 25% on every sale.
Cookie: 90 days
Atmos

Atmos is a leading vaping company that creates quite the unique and innovative products.
They offer one of the largest selections of vape pens, dry herb, and multi-purpose vaporizers as well as interesting accessories.
Each of their product is made with the same level of quality to provide lasting results and they also back their products with a 5-year warranty.
Atmos uses Tapfiliate to run their affiliate program and they let their affiliates create a customized profitable program.
Affiliates have access to user-friendly publishing tools and a library of high-quality animated banner ads, text links, and online promotional materials.
Commission: 30%
Cookie: 45 days
Halo Cigs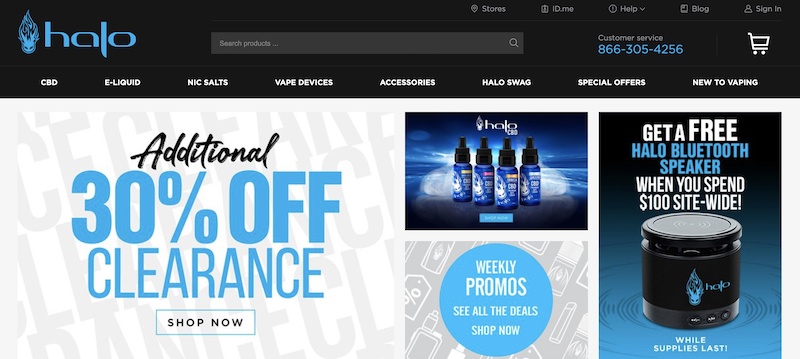 Halo Cigs is best known for its unique e-liquids made by using the best ingredients in the USA. They also have a full line of e-cigs and vape mods.
The Halo Affiliate Program offers you the opportunity to make money by promoting their premium quality e-liquids and electronic cigarette hardware on your website.
When you apply, you need to submit your website URL to be approved by Halo's team.
You will then be able to use affiliate interface and great looking banners that will give you everything you need to start earning commissions in no time.
Halo has a solid track record of high sales conversions for new users getting started with electronic cigarettes and with advanced users looking for that next level of vaping.
50% commission for new customer sales
Residual program
30-days of money-back guarantee
Warranty on hardware
US-based customer service available online and by phone 14 hours a day
70 professionally designed promotional banners for you
CS VAPE

CSVAPE offers a great selection of competitively priced vaporizers, premium e-liquids, and accessories on their easy-to-use website.
They also work with the most exclusive brands in the vaping industry for your readers to choose from including VGOD, SMOK, Sigelei, and Aspire.
Your readers will also be able to choose from a wide variety of starter kits, mods, rebuildable tanks, rebuildable dripping atomizers, and so much more.
CSVAPE offers a "deal of the day" so there is endless supply of new content to be created for your readers.
Affiliates can sign up on Commission Junction or ShareASale.
Affiliates receive great banner ads, text links, monthly newsletters, and real-time tracking tools on both programs.
Their dedicated affiliate managers are available to help answer any questions and offer suggestions on how to optimize your campaigns.
Commission: 20%
Cookie: 90 days
DaVinci Vaporizer

DaVinci Vaporizer is a company that sells high-end vaporizers, branded vape accessories, vape hardware, and branded apparel.
The products make up for a lack of selection with an impressive amount of quality.
This is something that should be the focus of your vape blog if you decide to promote these high-end and quite pricey products.
Emphasize the quality and craftsmanship of the vaporizers they sell.
DaVinci Vaporizer is part of the ShareASale Affiliate Network and their 30-day statistics are quite remarkable as well:
Commission: 20%
Cookie: 120 days
$176.00 Average Sale
$39.00 Average Commission.
$150.00 Earnings Per Click.
Verdict Vapors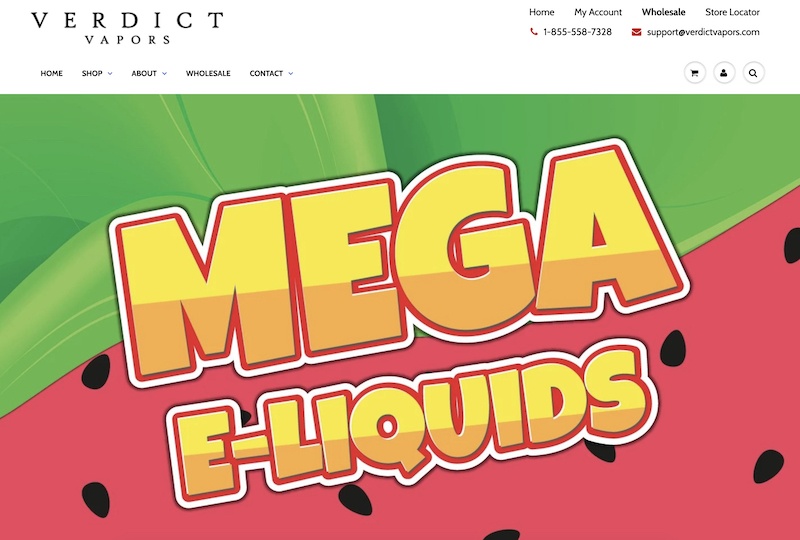 Verdict Vapors is a premier e-juice manufacturer that distribute their goods all over the world.
They currently have 17 unique flavours that come in a variety of formats. They have won awards for their flavors and pride themselves on being the innovator of a better tobacco alternative.
Verdict Vapors use Refersion to manage their affiliate program and they give their affiliates all the promotional materials and tools they need to get started.
As an affiliate, you will receive a 20% discount that you can share with your readers and followers and you can also create your own unique coupon code.
Commission: 20%
Cookie: 30 days
VaporFi

VaporFi is a subsidiary of the International Vapour Group Inc and a company that's on a mission to give users an extraordinary vaping experience.
They are doing it with a wide variety of vaping products ideal for beginner and advanced vapers alike and have a huge catalog of e-cigs, mods, vape tanks, and vaporizers.
Plus they have their own FDA registered e-juice lab which can be a great sell on your website.
VaporFi has US-based customer service and very helpful affiliate managers to help you succeed.
15% commission on hardware
20% commission on e-liquids
Cookie: 365 days
Vista Vapors

Vista Vapers is a seller of all types of Vape e-juice and e-liquids and are one of the largest online suppliers for all manner of vape flavors.
They also offer some vape hardware, however, it is almost an afterthought for this store since they are primarily focused on vape juice in general.
A good idea would be to pair this affiliate program with a good hardware program and sell them to your readers.
With a quality hardware store and the wide flavor variety Vista  Vapors has to offer, you could use them as a one-two commission punch.
Vista Vapors is a part of the ShareASale Affiliate Network and these are their statistics:
$2 dollars for everyone who signs up
$35.81 Average sale
$5.29 Average commission
$60.49 EPC earnings per click
Commission: 15%
Cookie: 90 days
Vapor Nation Vaporizer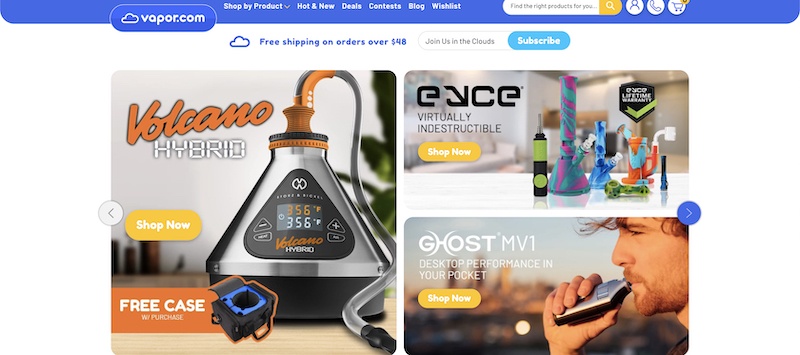 Vapor Nation carries a gigantic selection of the best vape pens, vaporizers, desktop vaporizers, grinders, glass, and other vaping accessories.
The legal marijuana business is massively expanding in the US and around the world, so this is another great way for you to profit off it.
The website is quite easy to navigate and once you redirect your readers they will be able to shop by product, category, and price range.
Vapor Nation often runs sales promotions that you can share with your readers and followers as their specials can really help conversion rates.
The company has numerous banners and tools that you can use for your website and you can also create your own custom links to specific product pages and track your results.
$10 sign up bonus
Commission: 15%
Cookie: 30 days
Breazy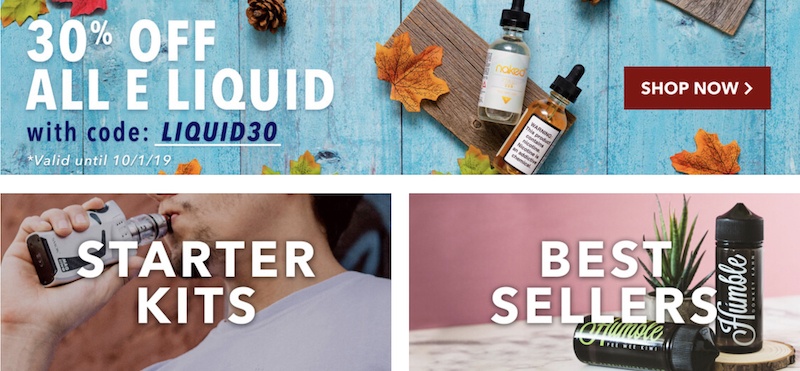 Breazy strives to become the ultimate vaping supplies and electronic cigarettes destination online.
That's why they offer the best prices, selection, and immaculate service on their own products as well as from other vendors.
Their goal is to provide their customers with the best online shopping experience and donate 1% of their net profits to charity.
Their average order value is $100-150 with the average person making around 20 purchases a year.
Affiliates can sign up with ShareASale or Pepperjam. Both programs provide affiliates with a great selection of tools and resources.
As an affiliate, you will be offered text links and banners with evergreen offers, promotional sales, and their competitive free shipping offer on orders above $50 nationwide.
Commission: 10%
Cookie: 30 days
---
Is Vaping (Still) Profitable For Affiliates?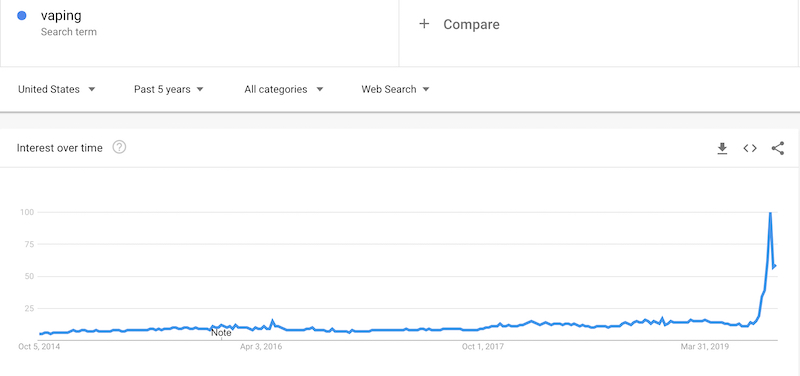 The vaping community has been rapidly growing in the past several years with around 85% of people between 18-29 years old who have tried vaping or using electronic cigarettes in the US.
With over 40 million adults who are smokers in the US and an ever-growing number of vaping influencers appearing on the scene whether on YouTube or Instagram it is safe to say there is a huge potential market for people who are looking for a healthier smoking alternative.
Nowadays, online vape stores are becoming extremely competitive, so much so that the owners are seeking out affiliates to market their products.
With that said, I also want to share with you a few ideas of how you can promote these vaping affiliate programs
How To Get Started (& Make Money) With A Vaping Affiliate Website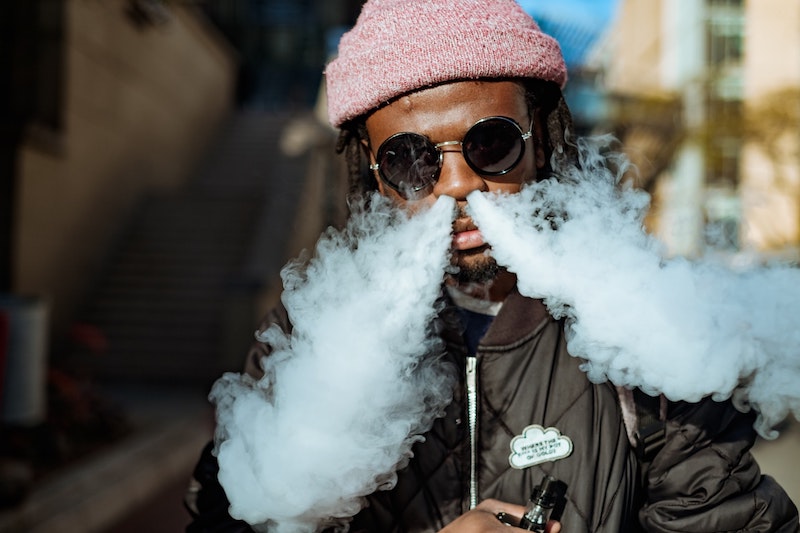 Do you want to start an affiliate website and make money with it?
Next up, I'm going to show you how to create a vaping affiliate website and how to get the most out of it.
Step 01: Create Your Vape Affiliate Website
First, find a domain name you like. Something that is short and descriptive of what you are selling.
It might be tough to find an available domain you like but keep looking, eventually, something will turn up.
Step 02: Find a Web Hosting Provider
Now it's time to find hosting for your vape affiliate blog.
My suggestion would be either BlueHost or Wealthy Affiliate (you get free hosting if you're a premium member).
Once all that is done, it's time for step 3:
Step 03: Create Your Website Content
My suggestions would be to use WordPress but you can also use Wix or any other blog platform that will allow you to add pages and posts.
This is a fairly simple and straightforward process, but you can see this video here on how to create a simple WordPress website (if that is your chosen platform).
Step 04: Start Publishing Vaping-Related Content
Your site will start ranking in Google search results if you have good content.
Once your affiliate website has been set up, it's time to publish relevant blog posts and tutorials on how people can vape safely or how to vape while pregnant.
You should also include e-juice reviews so that users can find the best products to vape with.
If you show how people can be safe while vaping, then you'll attract only those who are looking for this kind of content and therefore have a greater chance of converting them into customers – which is the main purpose of your website after all!
Step 05: Advertise Your Affiliate Website on Social Media Networks
Once you've got a few blog posts and reviews up, it's time to advertise your vape affiliate website on social media.
The best networks for vaping-related content would be Reddit and Facebook but you should be aware "vaping" is a semi-regulated industry and some social networks might not be as accepting of vaping.
You also should keep in mind you can not advertise vaping to underage people.
Step 06: Add Affiliate Links and Promote Your Site Online
Pick any of the above-mentioned vaping affiliate programs and start signing up for them.
Link your vape affiliate website with all of these programs and start promoting your affiliate links in your content on your blog.
I would stay away from posting your affiliate link directly on any social network, Instead, it's best to first send them to your content where your affiliate link will be strategically placed ready to capture sales and earn you commissions.
Step 07: Continue Writing Relevant Content & Promote Your Content
Continue writing relevant content for more SEO traffic and continue promoting your site on social media networks if you want more people to see your vaping blog.
That's all the steps required to get yourself started as a vaping super affiliate.
If you'd like to see how I build my own affiliate websites, you can check out this free guide here.