Even though it's been getting some negative news lately, it's safe to say "vape culture" is here to stay and the industry will only continue to grow over time.
Today, I want to share with you some vape affiliate programs with high commissions that you can promote if you are in the vaping niche.
While this list is not by far the whole list of affiliate programs available, these are some of the best ones currently available.
If you're new to affiliate marketing, don't worry – I will also show you how you can start making money with vaping (as an affiliate) down below.
Let's get started…
WANT TO LEARN HOW TO MAKE MONEY WITH AFFILIATE MARKETING?
Join the 3HUNDRD daily affiliate marketing newsletter and get access to my latest ebook and course - ALL FOR FREE! 
Bloomgroove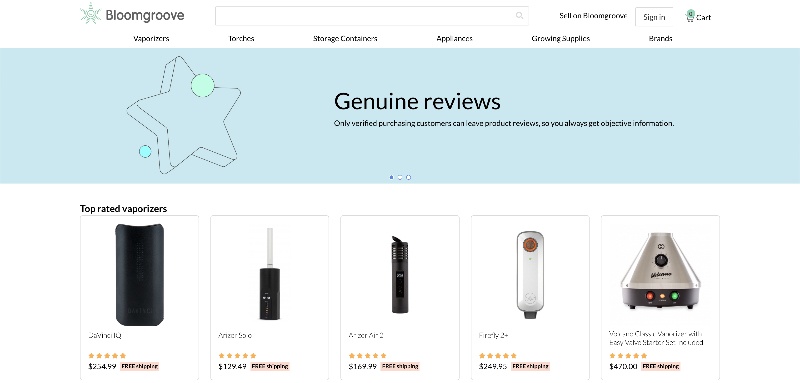 The Bloomgroove Affiliate Program is made to generate sales and commissions without any of the small print you can find on other websites and get paid with a level of certainty unrivaled in the industry.
When you sign up, you will get access to a variety of custom made promotional content that we can adapt to your specific needs.
As an affiliate with Bloomgroove you will have a 90-day cookie and you will earn a 15% commission for every sale you drive.
You can join the affiliate program here.
Central Vapors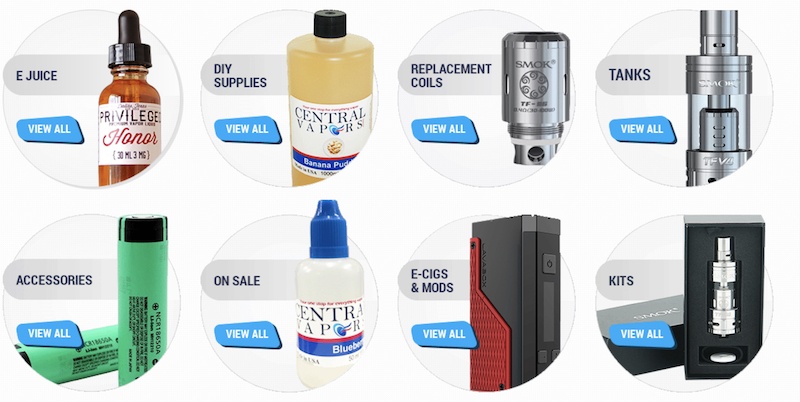 Central Vapors manufactures highly popular e-juice liquids that are made in the US. They also offer a great selection of competitively priced vaping products and accessories.
They have some interesting vape hardware and they also offer everything you'll need to start mixing up your own vape flavors regardless of your vaping preference with their endless DIY customization options.
Another great aspect of this program is they offer their e-juice in bulk sizes.  All the way up to 500ml for some flavors and they can be customized for flavor strength and nicotine levels to suit a wide array of your audience.
Central Vapors works with popular brands like SMOK and Eleaf and they offer over 150+ vape flavors for your readers to choose from.
Each one of these flavors can be turned into a review and you will get a seemingly endless supply of new content. They will also replace an e-juice flavor if your readers are not fully satisfied with it.
The Central Vapors Affiliate Program is part of the ShareASale Affiliate Network and their statistics look pretty good on there:
Central Vapors has a $27.39 Average Sale.

The Earnings per Click is a robust $67.73 EPC.

The average commission is $7.55.

Commission: 30% on the first order, 25% on every sale.
Cookie: 90 days
Central Vapors products are backed by a 100% satisfaction guarantee and these kinds of assurances make it an easy affiliate to promote.
Atmos

Atmos is a leading vaping company that creates quite the unique and innovative products.
They offer one of the largest selections of vape pens, dry herb, and multi-purpose vaporizers as well as interesting accessories.
Each of their product is made with the same level of quality to provide lasting results and they also back their products with a 5-year warranty.
Atmos uses Tapfiliate to run their affiliate program and they let their affiliates create a customized profitable program.
Affiliates have access to user-friendly publishing tools and a library of high-quality animated banner ads, text links, and online promotional materials.