Is a vegan lifestyle healthy?
I have my doubts, but what I do know is that there are millions of vegans around the world, and the trend is growing, which means;
There's plenty of money to be made promoting vegan affiliate offers online. 🍃
Today, I am sharing with you 10 vegan affiliate programs which would be great for some "green" profits so if that's what you're looking for, be sure to check out my selection below.
But before we get to that, let's take a closer look at the vegan-niche and see if it's worth our time.
Can You Make Money As A Vegan Affiliate?
💰💰💰
Audience Size

Niche Trend

Available Programs

Affiliate Commissions
Is The Vegan Niche Worth Promoting?
A growing number of vegans around the world ✔️
"Veganism" is not just about food (see below) ✔️
Plenty of vegan affiliate programs available ✔️
Decent to great affiliate commissions ✔️
A very "popular' niche online ✔️
A very "passionate" audience ✔️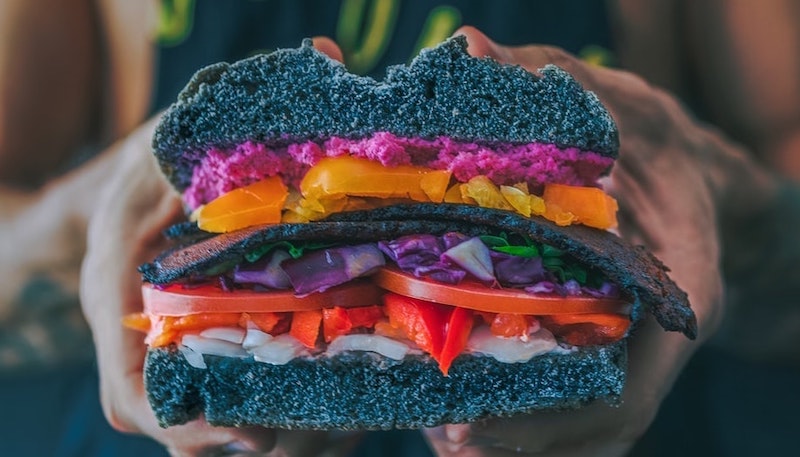 All-Around Vegan

AllAroundVegan is a monthly subscription service dedicated to bringing you the best vegan products. The company started as a passion project by vegans and they are on a mission to bring excitement to your vegan lifestyle as well as spread their message to the world.
On their website, you can choose between four types of vegan and cruelty products that you want to be delivered to your door on a monthly basis.
Their products include food, bath and body, lifestyle, and activism.
AllAroundVegan has an affiliate program managed by ShareASale and they supply their affiliates with promotional material such as banner ads and text links that can be shared with their online following through their websites, blogs, or social media platforms.
Commission: 10%
Cookie: 60 days
Vegin Out

VeginOut is a weekly vegan delivery service offering delicious and healthy vegan meals. They are based in Los Angeles but deliver their goods nationwide.
They offer freshly prepared and cooked meals delivered at your doorstep and most of their products are low fat and free from oil, cholesterol, dairy, and preservatives.
Their meals are cooked by their in-house chef who is the writer of several volumes of vegan cookbooks and they even offer special vegan cleanse plans for detox and weight-loss purposes as well as special diabetic plant-based meal plans.
VeginOut has an affiliate program managed by ShareASale where they supply their affiliates with relevant promotional material that can help boost sales and earn more commissions, however, while they do not require you to own a website in order to promote their services, they do prefer Los Angeles-based influencers since that is where their headquarters are located.
Affiliates start at a base 15% commission for each customer they refer to their website, however, some of their high-performing affiliates earn up to 25% commission for their work.
Affiliates can promote their services on social media, a mailing list, etc, and the sales range from $90 – $699, which means there's a potential for you to have a great earning.
Urth Box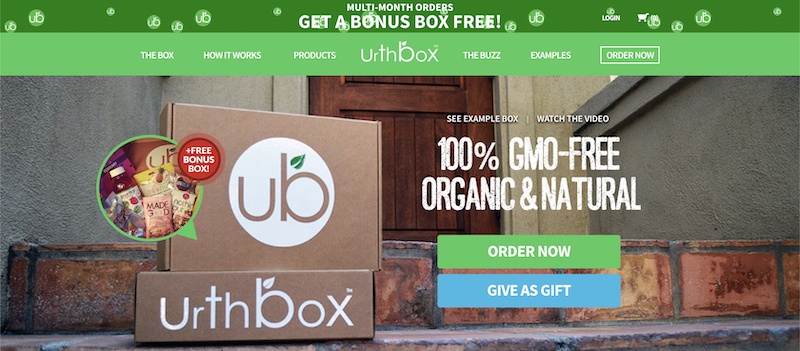 UrthBox is a monthly subscription service that delivers tasty and delicious treats at your door every month.
They supply their customers with healthy and natural products from trustworthy brands that can be purchased at the local stores and online, however, with UrthBox you will have them delivered at your door.
They have four easy options designed to meet their customers' specific needs and lifestyle. They offer a classic box of goodies, gluten-free and vegan options, as well as weight-loss options.
All their products and ingredients are analyzed and looked at to make sure their members are receiving the absolute best of vegan products at excellent prices.
UrthBox has an affiliate program managed by ShareASale and they supply their affiliates with relevant marketing and promotional materials including banner ads, text links, discount coupons, and promotions that can be shared with their online followi