Just like cricket and hockey, I don't pretend to know much about volleyball.
I've never watched it, never played it and I don't understand the rules of the game.
What I do understand, is the rules of the affiliate marketing game, and rule #3 states:
If there is an audience, there are buyers.
Yes, you can make money with volleyball affiliate marketing. To help you get started, below I have for you…
The 10 Best Volleyball Affiliate Programs (w/Commissions)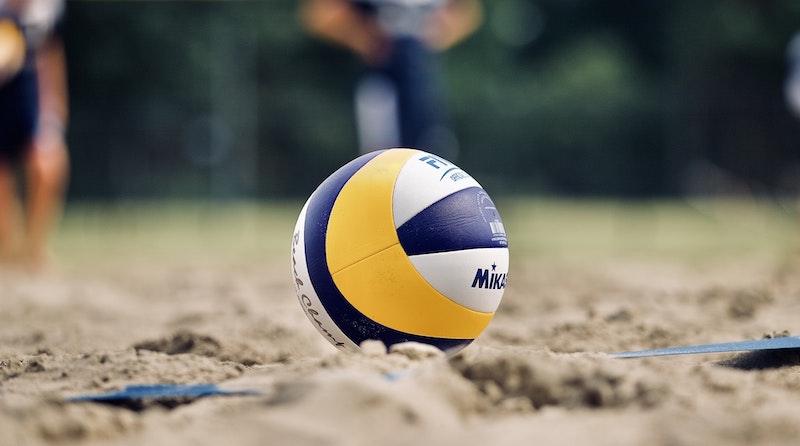 ---
---
Paragon Sports
Paragon Sports affiliate program offers cutting edge sporting goods and equipment for volleyball alongside other sports. The store was established as a family-owned business in 1908 and takes pride in its exclusive and unique brands.
They are located at 18th Street and Broadway in New York City. Paragon Sports is a trendsetter when it comes to technologically advanced products.
Their mission is to provide a unique and fulfilling shopping experience to every customer, both online and in their store.
Commission rate: eight percent per sale
Affiliate cookie: seven days.
All Volleyball
All Volleyball is the leading brand in volleyball sports apparel.
Formed in 1995, they offer top brands such as Mizuno, Adidas, Molten, and Under Armour. ShareASale runs the site, and its products cater to both male and female players.
These include shoes, jerseys, shorts, and even coaches gear. Membership is free, and registration is easy and straightforward.
Commission rate: ten percent
Affiliate cookie: thirty days
Under Armour
Under Armour runs a sports affiliate program, which includes sports such as volleyball. Industry-leading organizations and communities recognize the program. Under Armour allows access to the most extensive inventory of products. Payments are made every month.
They also allow affiliates to view and track their earnings and traffic reports at any time.
Registration is completely free of charge and fast.
Commission rate: five percent on an average of $100
Affiliate cookie: thirty days.
OnlineSports
OnlineSports runs an affiliate program that deals with sports products. Their top sports include volleyball and many others. They have been in operation since July 1995 and are one of the oldest yet most reliable sports retailers.
Their inventory includes over a hundred thousand different products ranging from sports equipment such as thigh and elbow supports used in volleyball games.
Registration is straightforward and free, and once you've been approved, all you need to do is copy and paste codes onto your site, and you're ready to start earning money.
Commission rate: ranges from ten to fourteen percent
Affiliate cookie: sixty days
Sportitude
Sportitude is an Australian online sports shop that runs a sports affiliate program. They specialize in apparel and gear in sports, such as volleyball. Their belief is that attitude makes up the sport just as much as ability.
This is further reinforced through their innovative sporting gear and shoes, which help one get the most out of themselves and their sport. They are trailblazers in the industry, qualifying as a finalist, three times in a row, in the Online Retail Industry Awards.
Affiliates can be part of this successful team by signing up for their affiliate program. It is completely free, fast, and straightforward. They have a range of links and banners affiliates can use on their websites and email newsletters.
Commission rate: seven percent commission.
Affiliate Cookie: thirty days
Al's Sporting Goods
Al's Sporting Goods is Utah's oldest sporting goods company. They specialize in apparel and gear for sports such as volleyball. They guarantee the best equipment and affordable prices as well.
They carry top brands such as Nike, Patagonia, and The North Face. Also, they offer equipment from more than twelve hundred vendors. They provide exceptional customer service to their clients and provide one-to-one affiliate support.
AvantLink runs the affiliate program. The minimum payment is at a hundred and twenty dollars, and offers their affiliates specific discount promotions. They are genuinely committed to advantageous working conditions for their clientele.
Commission rate: nine percent flat rate
Affiliate cookie: forty-five-day duration: one still gets paid a month after the click.
Road Runner Sports
Road Runner Sports is the world's most extensive walking and running store. It has every kind of athletic gear, apparel, and equipment. They deal in all sports, volleyball being among the top.
It was started in 1983 by Mike Gotfredson after losing his job. Fast forward to today, thirty-two years later, it is family-owned, boasting a team of over nine hundred members. Their passion and commitment to family are just as strong as it was thirty-two years ago.
AvantLink runs the Road Runner Sports affiliate program.
Clients sign up to their website and get to choose from a wide variety of links, offers, and banner sizes. Registration is free of charge, and registration is both fast and straightforward.
Affiliates have the advantage of earning more commission, depending on how much they sell.
Commission rate: six percent for every sale
Affiliate cookie: lasts seven days.
DICK'S Sporting Goods
DICK'S Sporting Goods is a sporting goods retailer. They deal with apparel, equipment, and footwear for sports such as volleyball and a wide variety of sporting goods.
Affiliates acquire marketing tools such as text banners and links to use on their websites. Membership and registration are completely free of charge as well as fast and straightforward.
Once done with registration, a confirmation email will be sent to your website, giving you entry to the program. DICK'S Sporting Goods affiliate program provides affiliates with means of tracking their earnings. This is through daily reports and the use of impact radius.
Commission rate: three to four percent
Affiliate cookie: ten days
Dynamax Sports
Dynamax Sports specializes in sports netting for sports such as volleyball and soccer. They take pride in their products, made from high-quality material locally sourced from the USA.
The nets are readily available for clients and come at affordable prices and assorted sizes. They also operate an affiliate program with no minimum cash-out and allows users to track their commissions.
Membership and registration come at no cost, and the process is fast and effortless. The average order is at one hundred and eighty-one dollars, and payments are made every Friday through PayPal.
Commission rate: ten percent with the potential to go as high up to twenty percent.
Affiliate cookie: thirty days.
Avant Sports
Avanti Sports is a Canadian sports brand started in 1987. They deal in top of the range equipment for players and coaches and referees, in sports such as volleyball and soccer.
Avanti Sports operates an affiliate program where they deal in Canadian dollars, and payments are made at the beginning of each month. Membership and registration are completely free, with no hidden charges.
Commission rate: three percent
Affiliate cookie: thirty days.
---
How To Build A Volleyball Affiliate Marketing Empire
If – unlike me – volleyball is your life and you'd like to turn it into a full-time income, you should know that with affiliate marketing, it's possible.
All you need is a website (yes you do), and if you're brand new to affiliate marketing, I have the perfect guide for you here.
It explains everything I do to consistently build successful affiliate websites that make money. You'd do well in checking it out.