Are you looking for a new affiliate program to partner with and promote?
Today, I am going to share with you 10 high-paying VPN affiliate programs that are currently offering some very generous affiliate commissions.
I've been a fan of the VPN niche for quite some time now as there's so much potential here for someone who can provide high-quality and informative content about VPNs, what they are, why they are important to have and how to use them.
If you're in the VPN / cyber-security niche, then I'm sure you know that is a growing industry with a lot of money flowing between companies and users so with that said;
Here are the 10 best VPN affiliate programs you can look into.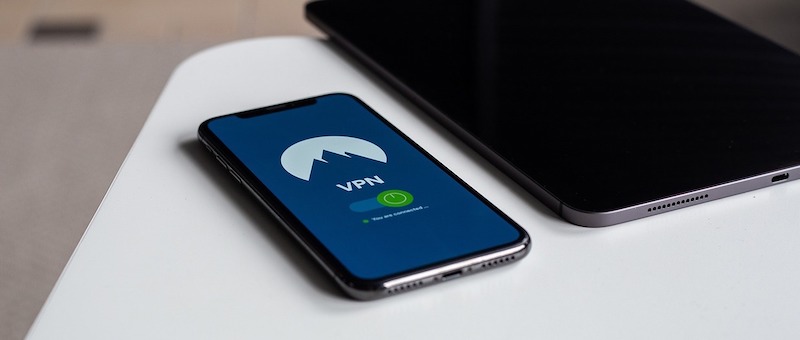 Can You Make Money In The VPN Niche?
$$$$
High Ticket Items

Commission Rates

Global Interest

VPN Affiliate Programs
5 Reasons Why You Need A VPN Affiliate Program
A growing trend in VPN use. ✔️
Plenty of trusted VPN affiliate programs available. ✔️
Recurring commission structure. ✔️
High commission rates. ✔️
Low to medium competition (Ahrefs-data).  ✔️
Pure VPN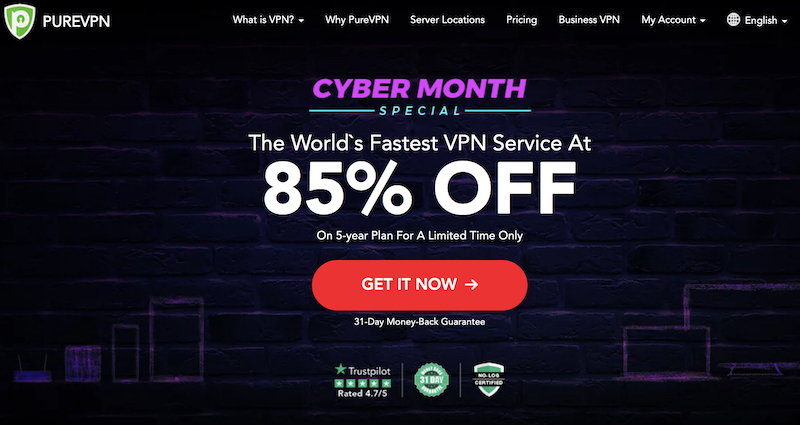 PureVPN is one of the most trusted services out there. They provide customized virtual private network (VPN) for Mac, Windows, Android, and iOS.
They offer ultra-fast seamless streaming experience with full online security and complete internet privacy. You can access any website and app by-passing any geo-restrictions.
Some of their features include data protection, zero-logging policy, 5 simultaneous logins, live chat support, a 7-day money-back guarantee, and so much more.
They operate in Hong Kong which is a privacy friendly region and has over 700 servers in over 140 countries. Your ISP or any third party will not be able to monitor any of your data.
PureVPN has an affiliate program that allows affiliates access to an advanced affiliate control panel where they can do anything from picking out graphics, landing pages, and banners.
A full report of all sales generated through your affiliate links will be available on your affiliate dashboard and PureVPN keeps you informed about frequently updated campaigns.
They offer multiple payout methods, therefore, you will have the chance to choose the one that works best for you.
You will earn 100% commission the first payment for 1 month VPN plan
You will earn 40% commission for the first payment for 6 months or 1 year VPN plan
You will earn a 30% commission for every recurring payment
You will earn commissions for all sub-affiliates underneath you and you can make a huge tree of sub-affiliates, unlimited tier levels
Surfshark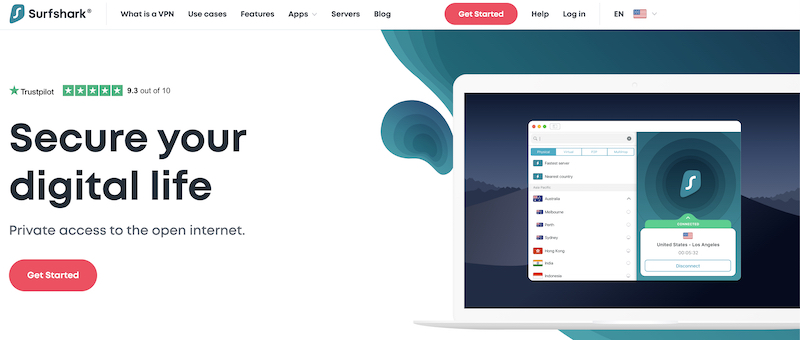 Surfshark is a VPN service that has a keen focus on security and has been making some major waves in multiple global markets. Their award-winning VPN program offers a reliable product at an affordable price.
They also offer a wide variety of different server locations and fast connections along with exclusive features such as Whitelister or CleanWeb that can come in handy in the day-to-day life of the typical browser.
You can also utilize an unlimited number of simultaneous connections on all operating systems and easily access geo-blocked content, all while remaining private.
Surfshark has an affiliate program which is also amongst the most popular ones out there and they offer a unique affiliate link as well as generous commission rates of 40%.
Bloggers, Youtube personalities, business people, and media professionals can all join their growing affiliate network and top affiliates get to enjoy extra bonuses for their outstanding performance as well as get additional support, assets, partnership opportunities, and so much more.
Panda Security

With over thirty million users protected by PandaSecurity, it is safe to say that this is one of the most trusted global VPN services. The brand boasts 25 years of presence in the internet security sector and has been ranked as the number one antivirus by AV-Comparatives.
They operate in over 195 countries and offer products in more than 20 languages and added Panda VPN to their product portfolio back in 2018.
All their solutions are backed by tech support from their team of experts.
At the same time, PandaSecurity has an affiliate program that offers the highest commission rates in the VPN industry. Additionally, they offer regular discounts and have an average order sale of $30.
Affiliates are gifted with a 35% commission and a 30-day cookie policy while their team works with affiliates to create their campaigns and adapt creatives for excellent user experience.
Commission: 35%
Cookie: 30 days
IP Vanish

IPVanish is one of the most recommended software by many online personalities. They offer one of the fastest, most secure, and most reliable VPN services in the world.
With over fifteen years of network management, IP services, and content delivery expertise, IPVanish knows how to deliver a world-class VPN service, therefore, they have over 850 server locations operating in over 60 countries.
IPVanish will definitely keep you away from the unwelcoming eyes of snoopers and mass surveillance held by many government authorities. They have excellent customer support as well as a 7-day money-back guarantee policy.
For affiliate marketers, the IPVanish affiliate program brings an opportunity to work with high-class sales professionals. Their program brings along generous commissions of up to 100% on new sales and 35% on recurring sales.
Additionally, there isn't a minimum limit on pay-outs for this affiliate program and affiliates will receive their commission eight days after their subscribers sign up. Commissions are paid out through PayPal or via a direct bank deposit.
Moreover, affiliates get 24/7 access to their Affiliate Groove panel so that they can easily track and manage affiliate campaigns and review on-demand statistics in real-time.
Commission: 100% on new sales + 35% on recurring sales
VPN Area

Founded in early 2011, VPNArena is a company based in eastern Europe who host their headquarter servers and emails in Switzerland. They are owned and operated by Offshore Security and have more than 190 servers in more than 50 different countries around the world.
VPNArena prides themselves on encrypting their user's internet traffic with unbreakable encryption in order to keep privacy intruders at bay.
This VPN is a tough competition to those existing in the market for a very long time. It strongly implements no-logging policy and OpenVPN encryption.
VPNArena has an affiliate program so if you have a website where you can post a review and promote their product, you can sign up and earn up to 50% commissions.
The application is free of charge and you will be given an answer within hours after you apply. Once your application has been approved, you can start advertising their product and drive potential customers on their website.
Affiliates are given access to their sophisticated affiliate panel where they can track and monitor statistics, utilize tracking tools, and choose from the collection of banners VPNArena has created.
Top-performing affiliates can request a custom CPA instead of a commission percentage.
Zen Mate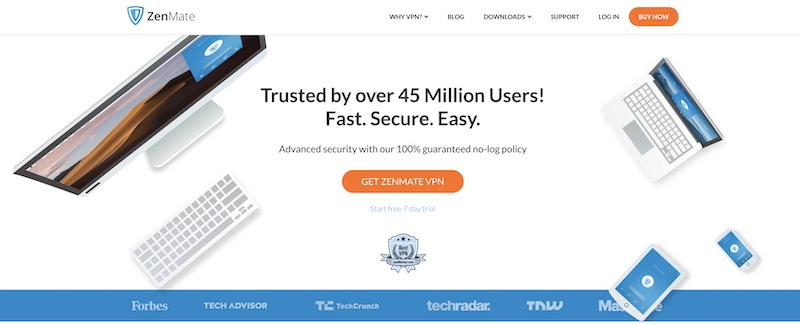 ZenMate is an easy-to-use, high-speed VPN with excellent security features and the company currently operates servers in over 40 locations worldwide.
Premium users enjoy the company's streaming guarantee. Choose your favorite streaming service from the comprehensive list and if there is an outage, ZenMate will discount your next renewal. They also have a 30-day money-back guarantee policy on all of their subscriptions.
ZenMate is a quality VPN that provides a high level of security that will keep you and your data safe online and it is also budget-friendly while offering exceptional value for money.
The ZenMate affiliate program is looking for affiliate marketers that will drive potential customers to their website and earn lifetime commissions for their sales.
Once you are approved, you will be promoting three different subscription models for the ZenMate Ultimate membership and since they offer lifetime commissions, you will get paid every month.
They offer 100% commissions for every new sign up and 35% for every recurring sale with the potential to grow.
Additionally, you will be provided with their range of banner ads and marketing tools that will help boost your sales.
Commissions: 100% on every new sign up / 35% for every recurring sale.
Tor Guard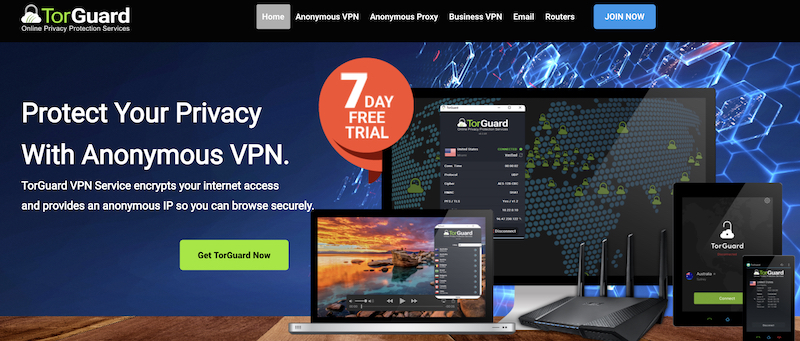 TorGuard is another trusted name in the VPN industry and it's popular for providing easy-to-use services that protect the identities of their customers online.
Their unlimited anonymous VPN service is fast with no logs and some of the best available features include VPN encryption, secure DNS servers, dedicated IP address, over 80 payment options, and so much more.
TorGuard has an affiliate program and they provide their affiliates with skilled promotional material such as banner ads and images, as well as tracking tools to monitor their commissions.
They also offer fast payouts with a low $50 minimum through PayPal or Bitcoin. Additionally, affiliates are given 34/7 support.
Commissions: 30% lifetime recurring
Cookie: 90 days
Avast SecureLine VPN

Avast SecureLine VPN is a service provided by the cybersecurity company Avast. They offer several other cybersecurity products, including anti-virus software.
The VPN has servers in over 60 locations worldwide and they operate in over 40 countries. It offers streaming services, speed, and excellent user experience.
Torrenting is also compatible with some endpoints and the interface is simple and easy to use with.
It's not packed with functionality, instead opting to provide the key features that it thinks you will need and making them easy to use but you still have a number of convenient options to choose from.
Affiliates are given a generous commission of 25% on all sales within a 45 day period. Additionally, affiliates are provided with a wide range of banners and text links to promote on their online platforms.
Once you apply and your application is approved, you can enjoy the affiliate-only offers, promotions, newsletters, and campaigns as well as utilize their tracking tools to track your performance.
Top-tier affiliates are gifted special bonuses and rewards.
Commission: 25%
Cookie: 45 days on all sales / 60 days for banners and text links
Surf Easy

SurfEasy is a fast VPN for any device that doesn't require login. The company provides easy to use solutions to protect your personal data and online privacy and provide security on any device including tablets, smartphones, and computers.
With their military-grade encryption technology, you can safely access public Wi-Fi networks without having that mind-boggling thought that you are being hacked.
SurfEasy keeps your identity and IP address completely hidden from the websites you browse.
They also have an affiliate program where they offer their affiliates a generous 50% commission rate on their subscription plans. They have partnered with Refersion to manage their affiliate program and they provide their affiliates with helpful marketing tools to help boost sales.
As an affiliate, you can promote from their wide range of banners, text links, sales tracking, and special offer alerts.
Commission: 50%
Cookie: 90 days
Fastest VPN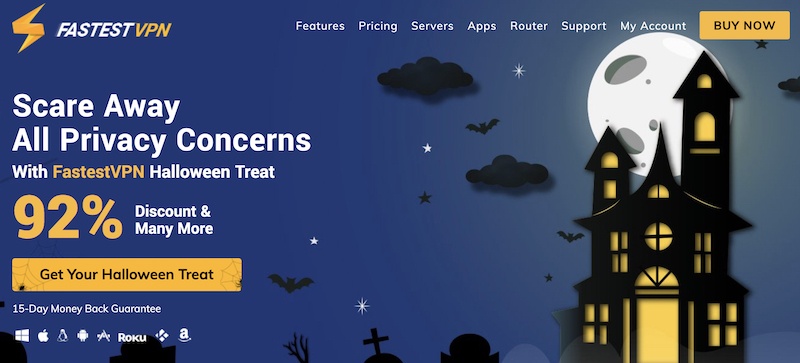 FastestVPN offers a smart, easy-to-use service for all devices including Mac, Windows, iOS, Android, and Smart TV. This high-powered VPN gives you access to more than 200 high-speed servers around the globe.
It also comes with NAT firewall, ad blocker, anti-malware software, and a no-logging policy.
FastestVPN has an affiliate program that anyone can apply for. If you have a website with VPN specifics, technology, and related material or decent social media following, you qualify as an affiliate.
Their dedicated account managers are available to help you generate more sales by providing you with content ideas and marketing tools. You will also have access to an affiliate management system where you can track your clicks and commissions in real-time.
Affiliates can earn up to 100% commission on every new customer they refer to their website and keep receiving 35% commission whenever customers renew their subscriptions.
Commission: 100% on new sales + 35% on recurring sales
Can You Make Money With The VPN Niche?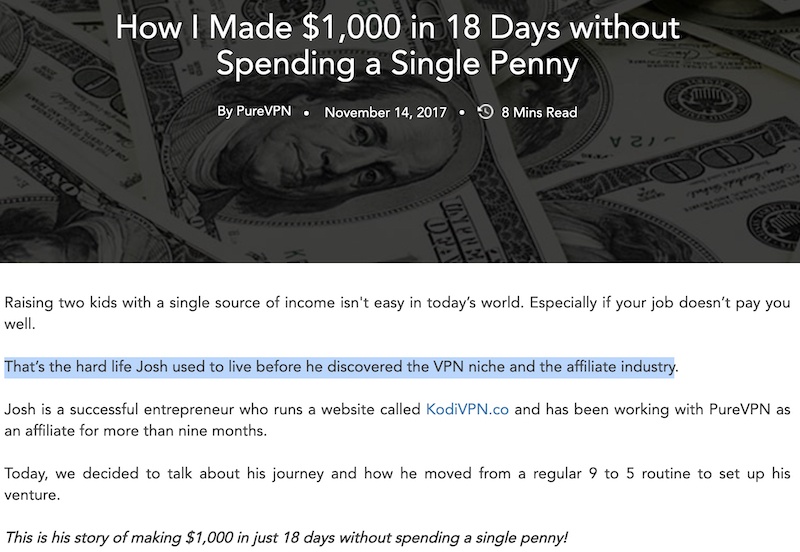 As I'm sure you can see already, there's a lot of potential in the VPN niche and with these affiliate commissions.
If you're in this niche, then you have the potential for some great profits.
Just take a look at this story here from PureVPN.com that will show you how one guy made $1000 in 18 days by promoting VPNs to customers, it's an incredible story and proof as to how much (and how quickly) you can earn by partnering with any of the above-listed VPN affiliate programs.
If you're thinking about getting in the VPN niche, do it but; if you want to get into this niche but have no idea where and how to get started, check this out…
Want To Get Started With Affiliate Marketing? Check This…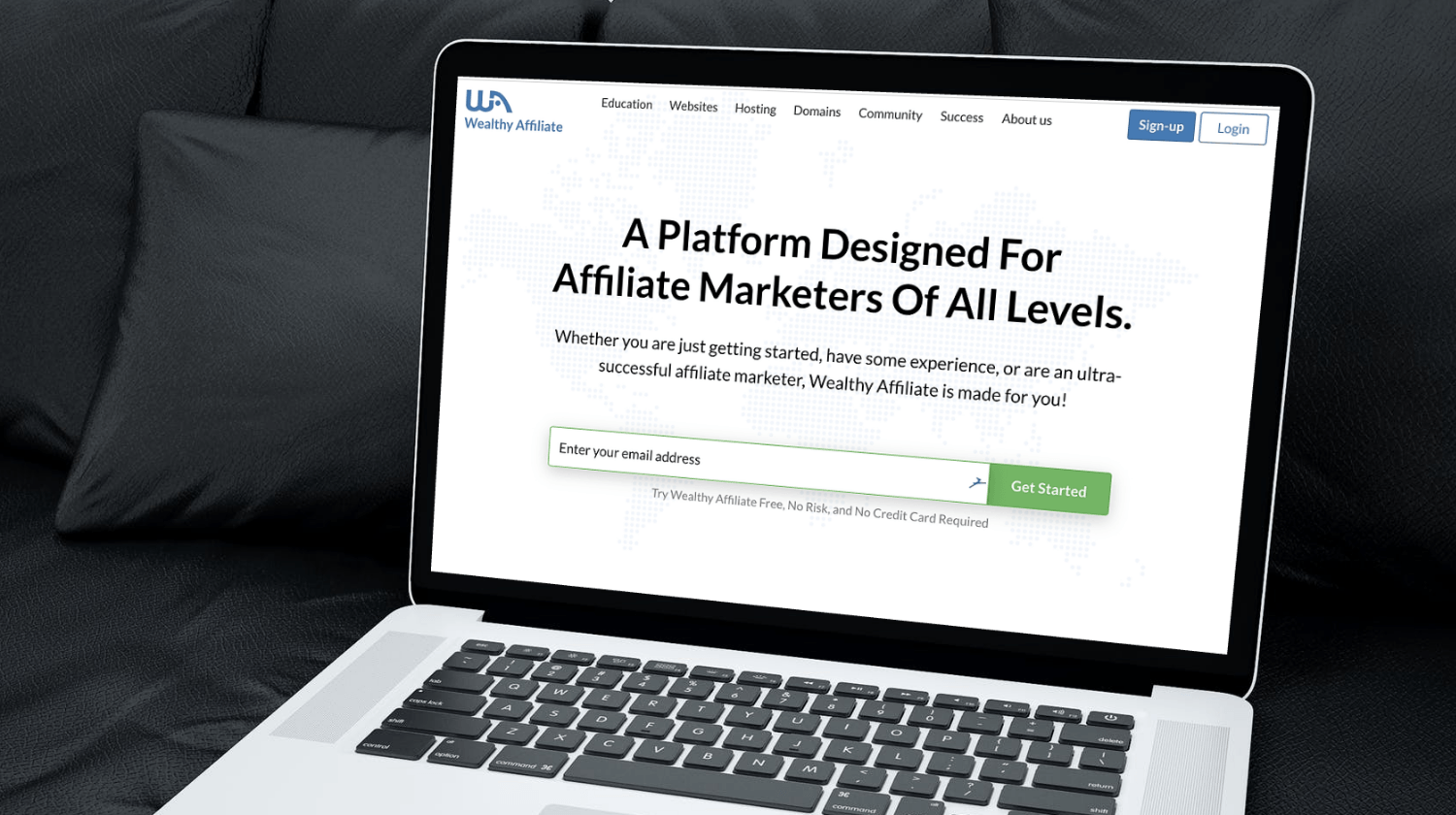 I've recently created the Affiliate Starter Pack bundle, which is a two-course bundle that will give unlimited and unrestricted access to (what I believe) are the two best training courses for beginner affiliate marketers.
The first is the Wealthy Affiliate training course and then, my very own Affiliate SEO Mastery course.
Wealthy Affiliate costs just $49 a month (and you can see all that you get with that here) and the Affiliate SEO Mastery course sells for $97.
With the Affiliate Starter Pack, you can get both courses for just – $19!
If you'd like to learn more about each course, you can use the individual links above but;
To see how the two come together to give you the Affiliate Starter Pack, be sure to read the official page here (along with the many student testimonials).
I'll leave you to it.
Thank you for stopping by.
WANT TO KNOW HOW I MAKE MONEY WITH
AFFILIATE MARKETING?
(YOU ALSO GET A 10-DAY COURSE FOR FREE WHEN YOU SIGN UP)
After signing up, you will be redirected to the course page where you need to sign up again - no credit card required, just an email will do.
NB:
Want to see how I make money online?
Here's my latest guide
showing you everything I do to earn money with simple, easy-to-build websites.