If you're a fitness blogger, you know that weight loss is always a hot topic.
And affiliate marketing can be a great way to monetize your blog by promoting products and services that help your readers lose weight.
But finding the right affiliate program can be tricky. There are so many out there, and they all have different terms, conditions, and payouts. So how do you choose?
Well, I've done the research for you and found some of the best weight loss affiliate programs out there.
Whether you're looking for a high-paying program or one with flexible terms, this list has got you covered.
The 10 Best Weight Loss Affiliate Programs (Reviewed Below)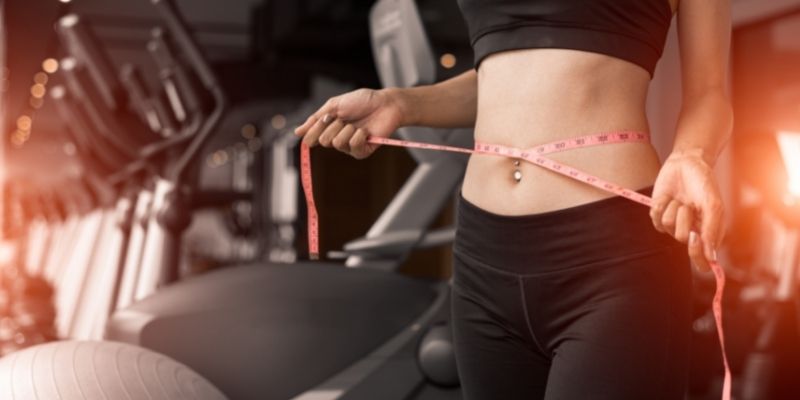 ---
---
HealthyWage

HealthyWage is a platform that offers a unique and extremely motivating way to get paid for meeting weight loss goals. They have a great program for people who have issues losing weight on their own and need extra motivation through cash.
HealthyWage relies on several research studies at prominent universities and a basic rule about human behavior: incentives and loss aversion.
They have found that cash rewards can increase the effectiveness of weight-loss programs and that people are more likely to take action when their own money is at risk.
The program is easy to use, and it follows a 4-step process:
Calculate your prize by using their Prize Calculator
Making your bet
Losing the weight
Winning money
HealthyWage has an affiliate program through the ShareASale platform. They welcome diet review sites, fitness trainers, lifestyle coaches, bloggers, or social media influencers to promote their most popular products – Healthy Wager and Team Challenge and earn a commission.
Affiliates earn a flat rate of $50 for each Healthy Wager sign up they generate and a $30 flat rate for each Team Challenge participant sign up they generate.
Additionally, affiliates have access to banner ads, text links, and additional marketing tools to drive more sales to the HealthyWage website and a dedicated affiliate manager to provide assistance, support, and helpful tips.
Commission: $30 – $50
Cookies: 30 days
Workout Anywhere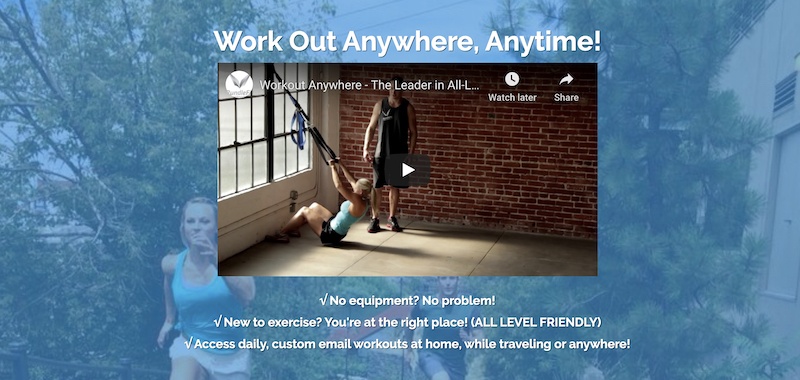 WorkoutAnywhere is designed for people with busy lifestyles who want to get fit, lose weight with minimal time investment, and use little to no equipment.
It is created by fitness coaches Jessica and Justin Rundle. They offer customized daily training lessons, custom meal plans and recipes, challenges, fit tracking, access to a real coach, and a supportive community all through their mobile app.
They have an in-house affiliate program that offers affiliates to join and earn 30% commission on all app subscriptions and 50% commission on all eBook training and meal plans sales they generate.
NutritionForest

NutritionForest is an online store founded in 2009 that aims to provide effective natural products and solutions to individuals with different health needs and lifestyle choices.
They provide a long chain of products including weight-loss supplements, detox supplements, teas, coffees, and even cosmetic products.
NutritionForest has an affiliate program run through ShareASale that gives affiliates access to various banners, text links, and additional marketing tools to help them drive traffic to the website and generate more sales.
Affiliates can earn anywhere from 15% – 35% commission on sales.
CinderellaSolution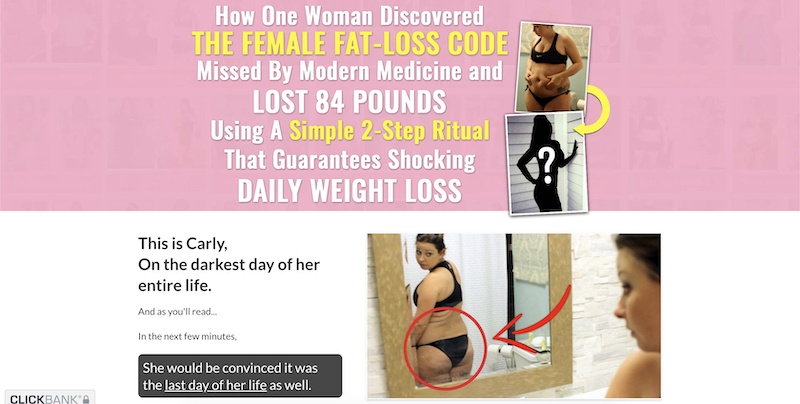 CinderellaSolution is a complete weight loss system that guides women through a complete transformation. It allows them to eliminate the effects of a metabolism-slowing hormonal transition they typically go through from puberty to menopause.
Hormones often have a way to interfere in our daily lives be it causing pimples or mood swings and even making it difficult for us to lose weight despite the effort that we put in.
Therefore, the author of Cinderella Solution, Carly Donovan recognized this problem and found a solution by discovering the hormonal shift that affects metabolism.
Through research and trial-and-error, Carly found some of the most effective techniques and steps to counteract the weight-loss-inhibiting hormones, allowing hundreds of women to achieve the results they've been chasing.
CinderellaSolution hosts an affiliate program through Clickbank that allows affiliates to promote the program and earn a whopping 95% commission ($73 average order value) for the sales they generate.
Also, the program seems to be performing well, therefore, by targeting the right audience (women ages 40-65), you could do quite well.
Commission: 95% ($73 average order value)
MaximumSlim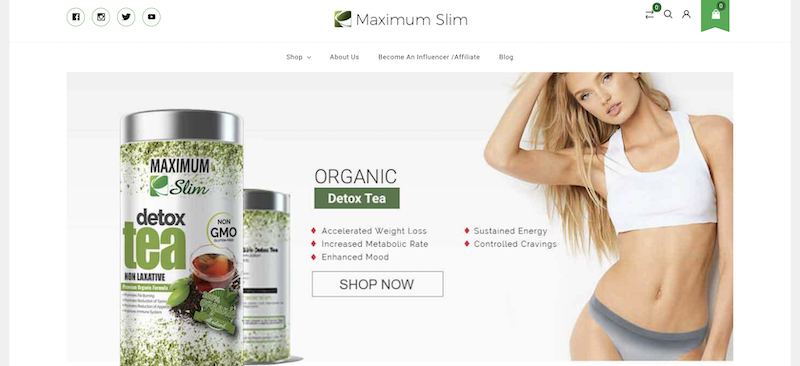 MaximumSlim is an eco-friendly company that provides premium and natural weight loss and health products to help people get rid of extra pounds by living healthier lives.
They sell a huge variety of tea, coffee, vitamins, and supplements, with their most popular product being their famous green coffee that's based on herbal extracts and designed to help people lose weight.
Besides providing these products, MaximumSlim also provides their customers with health and fitness tips, low-calorie recipes, and motivational guidance from certified fitness trainers and nutritional experts.
MaximumSlim has an affiliate program hosted by ShareASale where they provide their affiliates with the opportunity to earn anywhere between 25% – 40% commission per each generated sale.
Additionally, as an affiliate, you will have access to a variety of banners, text links, and monthly newsletters for program updates and other marketing tools that will help you drive traffic to their website and generate more sales.
Moreover, ShareASale provides you with a dedicated affiliate manager, helpful tips, support, and assistance.
Commission: 25% – 40%
Cookie: 30 days
Weight Loss Evolved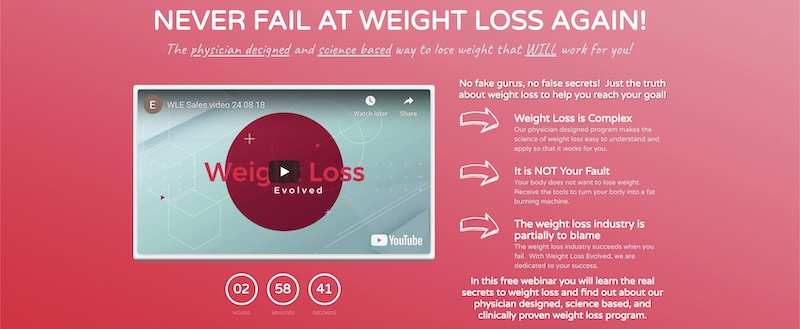 WeightLossEvolved is one of the best affiliate offers on this list as the program was basically designed with affiliates in mind. The program is designed by physicians who contribute to adding a serious trust factor to help you close sales.
A clinic in Colorado has also been implementing the Weight Loss Evolved protocol for more than 10 years which tells us quite a history of success.
Additionally, they are continually providing new programs, so there will be plenty of opportunities for upsells.
By signing up as an affiliate, you can earn a 30% commission for each sale you generate and their average sale is $397 which means your commission is $119 with a lifetime cookie period attached to it.
Commission: 30%
Cookie: Lifetime
Tony Robbins: The Path To Weightloss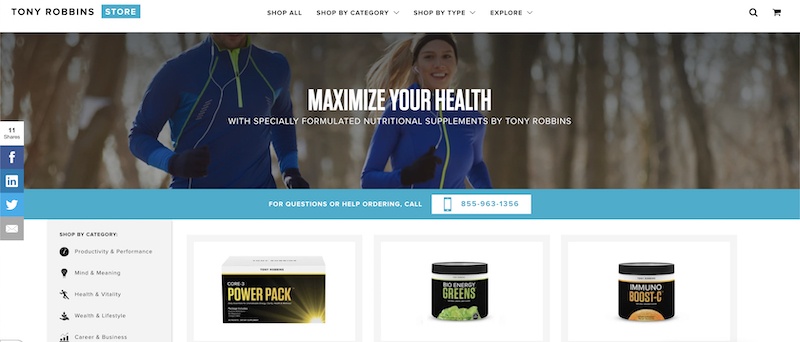 Tony Robbins created an empire by being the most confident man in this world and he is famous for his self-help programs that are all about improving people's lives from health, wealth, and even losing weight.
The Path to Weight Loss is a big earner in the weight loss category and the program is priced at $229, so the 15% commission is quite a nice chunk of change for affiliates.
What's best is that Tony's programs are sold all over the world, so you won't have to limit yourself to the market in the US only.
Tony Robbins is the face of the number one personal development brand of all time and his name carries a massive weight, so you won't even have to break a sweat trying to sell this program to your audience.
Commission: 15%
Cookie: 45 days
Jillian Michaels

Jillian Michaels is a bestselling author, television personality, entrepreneur, and leading health and wellness coach.
She's committed to helping people to be the best versions of themselves and live happy and healthy lives, therefore, on her app, you can find anything from customized workouts, fitness DVDs, personalized nutrition plans and recipes, daily guidance, tracking, and a supportive community.
Her affiliate program is run by ShareASale and affiliates can get access to unique banners and text links as well as a real-time dashboard where they can track sales and commissions.
Commission: 20%
Cookie: 30 days
Diet To Go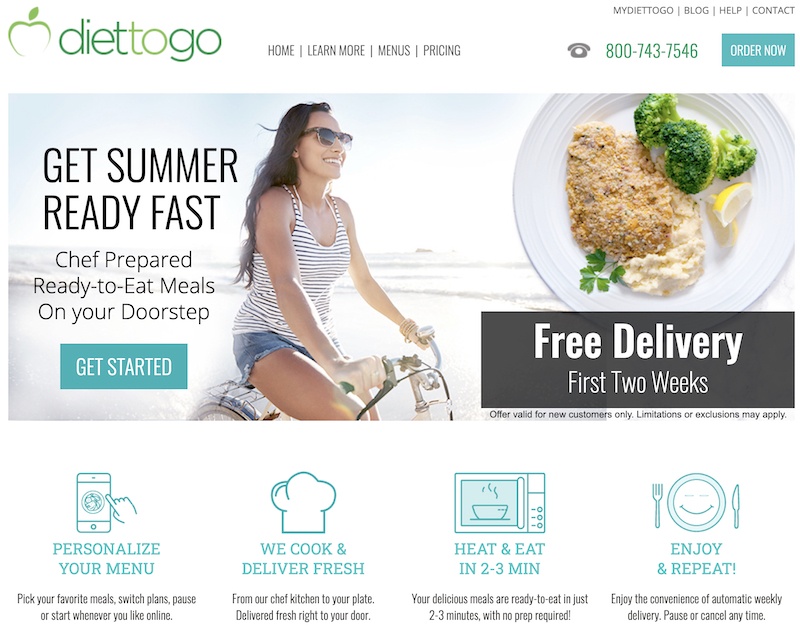 Diet-To-Go is a company founded back in 1991 in Virginia by entrepreneur Hilton Davis. The company was a pioneer in the diet food delivery industry, offering one of the first diet meal mail-order products.
Today, they prepare over 40,000 meals per week and they operate a local pickup service through providers like Gold's Gym, World Gym, and Walgreen's in New Jersey, Baltimore, LA, and Washington.
Besides these locations, Diet-to-Go also ships frozen food overnight by express courier to all states in the US.
Customers can choose whether they want to receive Diet-to-Go meals five or seven days per week and they can also make their pick from the four different types of plans from the customizable menu.
Diet-to-Go has an in-house affiliate program where they offer their affiliates $40 from each generated sale. As an affiliate, you will have access to your online dashboard where you will be able to track sales and commissions in real-time.
The opportunity to earn here is big given that many people are trying to save time on cooking and preparing food but still want to eat healthily and lose weight quickly.
Commission: $40 per sale
Cookie: 45 days
BauerNutrition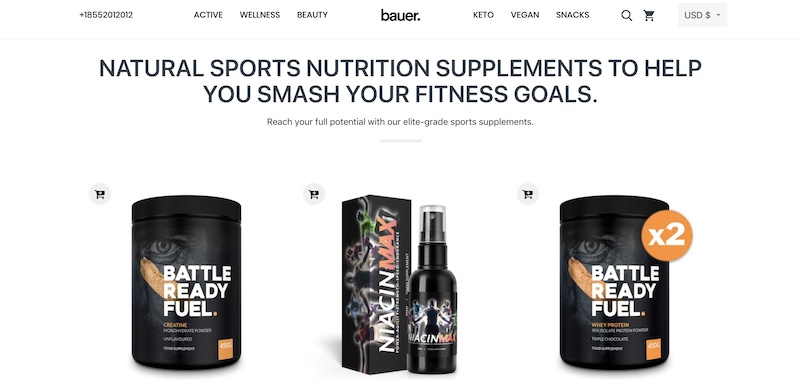 BauerNutrition is a company that carries supplements for general health, sports nutrition, and weight loss that help maintain a healthy overall lifestyle while continually shedding unwanted pounds.
The company has products that can help improve your health, lifestyle, and mood including vitamins, sleep aids, proteins to enhance your workouts, and even cosmetic products.
This gives you quite a variety to share with your audience and help them in more than just one area of their life.
Their average order value is $80 and as an affiliate, you will receive a 40% commission on the sale you generate.
Additionally, their affiliate network will provide you with various advertising resources, including banners, product images, keywords, before/after photos, and infographics.
---
---
How To Start A Weight Loss Affiliate Business
The fitness and weight loss niche is a popular industry for affiliate marketers and as you can see from the affiliate programs listed above, there are plenty of opportunities for you to make money.
If you're brand new to the world of affiliate marketing, here's what you're going to need to start your own website in this niche.
Find a great domain name:
The first thing you need to do is find a great domain name for your website. This will be the URL that people type into their browsers when they want to visit your site, so it needs to be easy to remember and relevant to what's on offer.
Find an excellent hosting company:
Next up, choose a reliable web hosting service from which you'll build your site.
Your choice of host isn't as critical as finding a quality registrar since there are plenty of providers out there who can provide affordable plans with decent support options – but the last thing you want is slow loading times or downtime caused by server problems, so make sure any new provider offers good reviews before signing up!
My suggestion would be either BlueHost or Wealthy Affiliate.
Create a WordPress website:
Now that you have your site registered and hosting sorted, it's time to set up the technical side of things.
Start by installing a fresh copy of WordPress on your domain name – this will be the platform on which everything runs off so choose one with plenty of great features!
Choose an attractive theme for your website:
The final step in the process is to choose an attractive, easy-to-use WordPress theme for your website.
There are literally thousands of these available so it shouldn't be too hard to find one which works perfectly on desktop and mobile devices alike – just don't forget that you need a high-quality product if you want users to trust the information they're reading!
Start publishing weight-loss themed content on your website:
Once you've finished setting up your website, it's time to start publishing content.
Focus on posts related to weight loss and fitness for the best results – they don't have to be super-long but they should give readers a clear idea of how your chosen topic can help them achieve their own goals!
You may also want to create lists of the best products in your niche and other informative articles.
Sign up to a weight loss affiliate program & add affiliate links:
Now that your website is up and running, it's time to start earning money from affiliate marketing.
The easiest way of doing this is by signing up for a trusted program in the fitness industry (I've included a few listed above) which will pay you a commission on users who sign up through your links!
Keep an eye on Google Analytics:
After a few weeks of consistent content creation and affiliate link posting, you should start to see some traffic coming through – but don't get too excited just yet.
You need to keep an eye on the Google Analytics panel so that you know where your visitors are from, what posts do best in terms of organic search engine rankings, and more.
Analyze keywords that bring visitors to your website:
Once you have a steady flow of traffic coming through, it's time to start analyzing organic search data. This will tell you which types of terms are bringing users from Google and other major engines.
You should also consider using a tool like SEMrush or Ahrefs to get an even better idea of how each search term is performing.
Keep creating content:
Finally, keep creating content!
It doesn't matter if you're publishing five articles a week or just one – the more useful, high-quality pieces of writing that your website contains, the better.
Congratulations, you now have a thriving weight loss content/affiliate website you can keep for passive profits, or sell for 40X its monthly revenue.