Let's say you've been learning and researching about affiliate marketing and have finally decided to give it a go and see if you can earn yourself a side-income online.
You also have $100 ready to be spent and an eagerness to get it done.
But wait…
Can you start affiliate marketing from scratch (with just $100)?
& if so; how can you do it?
$100 may not seem like much, but with affiliate marketing, you can actually pull it off if you know what you are doing.
I've been doing affiliate marketing for a while now and I always wonder what if I could back with what I know now – how would I start over?
In this post, I will show you how I would use the $100 to get back to making a full-time income online as quickly as possible: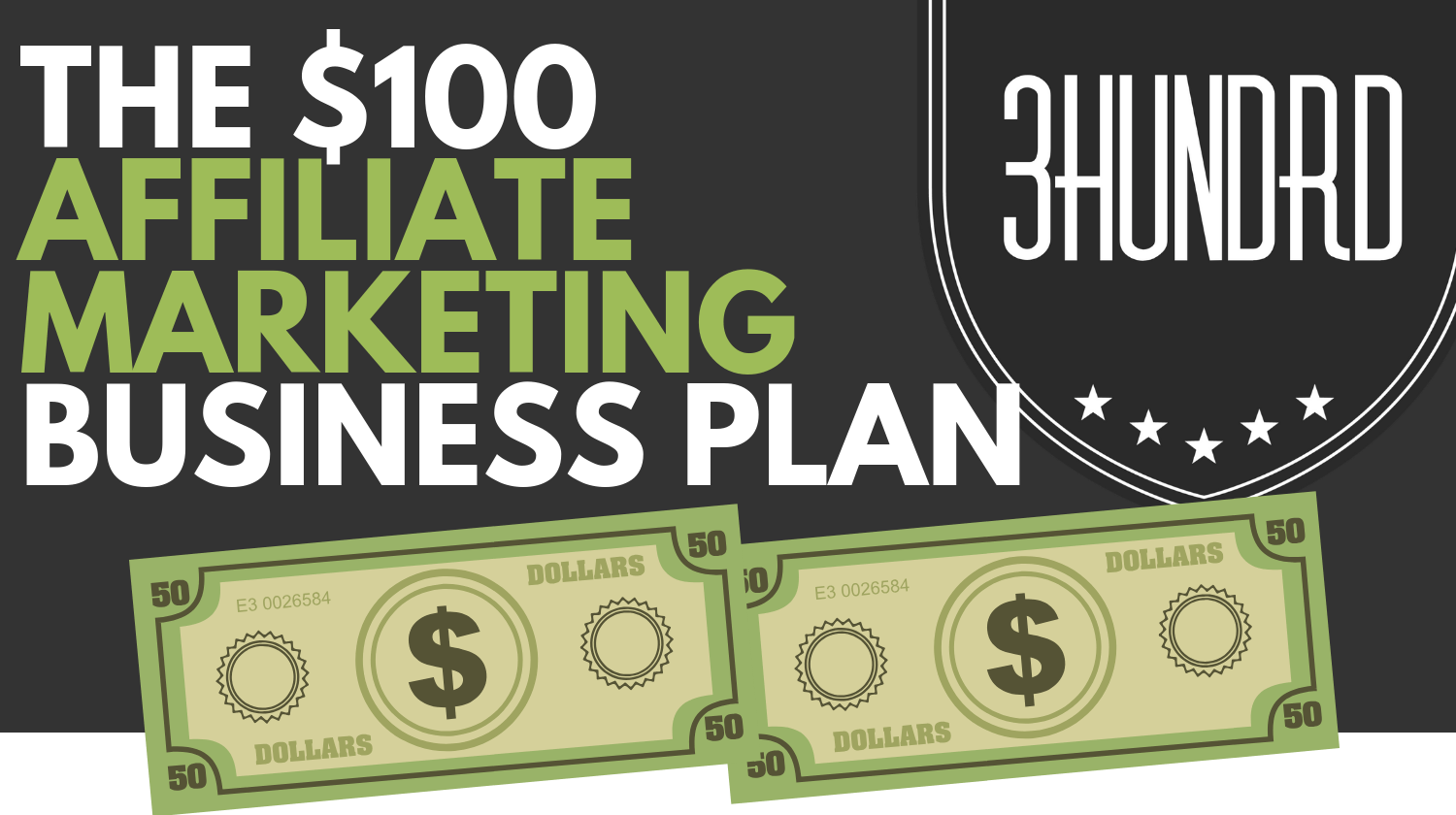 Why is Affiliate Marketing The Best Way To Invest Your $100?
Because what you are going to need to get started can be easily covered with $100 (and you'll also have money left over too).
Let me explain…
What you need to start affiliate marketing:
A domain name
A hosting plan
Basic training (free or paid)
A Domain Name:
BlueHost has an offer currently running that can get you a domain, a basic hosting plan and a WordPress website for just;
wait for it;
Yes, that's all that is needed to get your affiliate marketing business off the ground.

In case you haven't run the numbers yet;
This will put your total cost of the first year in business at a whopping $35.40, but let's round it up to $40 (we've got plenty of money left).
That's your affiliate website started. If you're interested in getting this deal, you can head on over to BlueHost and claim this offer before they take it down (which is possible as I have no idea how they can afford to offer all of this for that price).
*keep in mind that when one-year passes and you're up for re-subscription, that is when the price usually goes up), but let's just focus on making sure you get past the one year mark (which is rare for beginner affiliate marketers).
So now you have a $60 left, where is it best to invest it?
Very few will actually do this, but as I said very few actually get past their first year online so it's important you read how to best spend your remaining 60 to achieve maximum success.
Your next $60 goes to training.
Finding Trustworthy Affiliate Marketing Training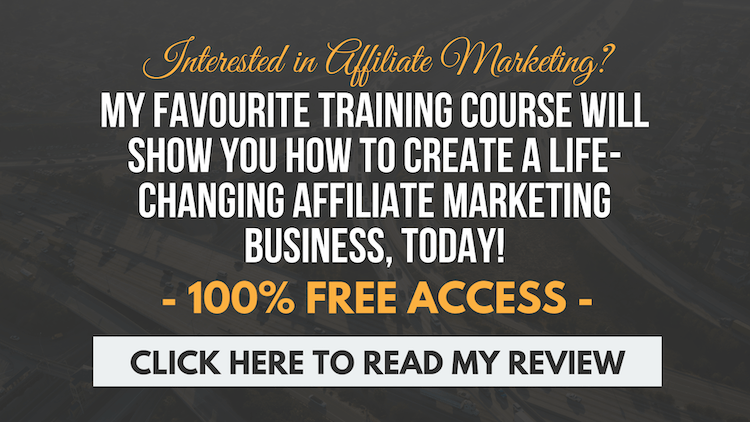 Forget about hiring content writers, forget about getting a logo designed, forget about buying fancy tools and plugins.
You do not need any of those yet – what you need right now is the right training that will show you how to turn your $100 investment into a $1000+ a month business.
& yes; that is what the right training can provide for you.
You can continue watching free YouTube videos and read guides online, but from my experience;
They just show you what to do, but very few will tell you how to actually do it.
This is why online courses are so valuable, and in a world (like affiliate marketing) where there are so many wannabes telling you things that sound good but do not work, you are going to need something you can trust that has been proven to work in the past.
The cost of the training I'm referencing is $49 per month, but here's the deal:
Your first month will only cost you $19, so from, $60, you now have $41 left.
$100-
$35 (domain/hosting)
$19 (training
= $41 left
Now one month is not enough to get you earning, but if you dedicate enough time to it, you can learn all you need to know in one month – that is a promise.
It won't be easy and it will be tight, but I believe a solid 4 hours dedicated every day to your business every month is enough to get anyone proficient in making money with affiliate marketing.
Now what you have to keep in mind here is that you will most likely learn how to make money, but you won't actually make money in your first month.
Affiliate marketing takes time to build up.
You need to get the traffic, you need to write the content that will get the traffic, and you need to wait.
On average, I would say you need around 6 months to make a significant income worth noting.
So what do you do with the rest of your $41?
Well, you can just keep them at a side for now and or you can cough up an extra $8 and add them to the $41 you have left and get your second month of premium membership for $49.
It's $19 for your first month as a special offer and $49 from there on forward.
Are you up for the challenge?
Here's how you can get started with your training for free.
Of course; I am talking about the Wealthy Affiliate affiliate marketing training course.
My absolute favourite and the same training I have been recommending to 1000+ of readers for the past 6 years or so.
I am the proof that this training works – I have used the training laid out in there to build myself an online business and it's thanks to it that you are here reading this.
The good news is that it's free to get started, so before you even touch your $100 affiliate marketing investment, consider jumping on the free membership training and have a browse around.
You don't even need the domain and the hosting yet (but you will need them later).
For now; just see if affiliate marketing is something you really want to do.
Understand what kind of work goes into it
See the income possibilities if you manage to pull it off.
See how millions of affiliates have used WA's training to find their riches.
If I were you – starting affiliate marketing from scratch with $100 – I would spend every single free second I have within Wealthy Affiliate walls.
Go check it out – I'll be in there to help you get started too.
How To Start Affiliate Marketing With $100 (Recap)
Ok, so let's recap here before you go on to the training.
If you have $100 to start your online business, here's what I suggest you do:
First, take the free course inside Wealthy Affiliate.
See what affiliate marketing is all about and see if you're willing to put in the work to make it happen.
Then – once you have decided to commit – get yourself a domain name and a basic hosting package (nothing fancy) from BlueHost.
(Sidenote: you can get your domain and host from Wealthy Affiliate as well).
The total cost of the above should be around the $59 mark, or $108 if you decide to give yourself an actual chance of going through training and making money.
One thing I need you to understand is that $100 won't get you far, but it will help you get started.
Once you start making money, it'd be wise to re-invest your profits into higher levels of training and other premium tools (such as a premium WordPress theme).
Thank you very much for stopping by.
I wish you all the very best.
Christian Lee.