One of the best tips I have for aspiring affiliates is to choose a recurring commission affiliate program (whenever possible).
Monthly (or yearly) recurring commission can quickly add up to something spectacular allowing you to keep earning money from a sale you do once, for many months later.
Today, I am sharing my Aweber affiliate program review (otherwise know as the Aweber advocate program), which YES does offer a recurring commission structure.
If you're interested in becoming an Aweber affiliate, be sure to read this review as I will be covering everything you need to know about the Aweber affiliate program, including:
How to get started as an Aweber affiliate

How much money can you earn with Aweber (with examples)

How to successfully promote Aweber and also

Who to promote Aweber to (for best results).
But before we get started, let's take a quick TLDR summary of this review…
Can You Make Money As An Aweber Affiliate?
30%
Affiliate Commissions

Cookie Lenght

Earning Potential

Payout Methods
Aweber Affiliate Program Review Summary:
30% recurring commissions ✔️
One-year cookie length ✔️
Monthly payouts ✔️
A great brand to work with ✔️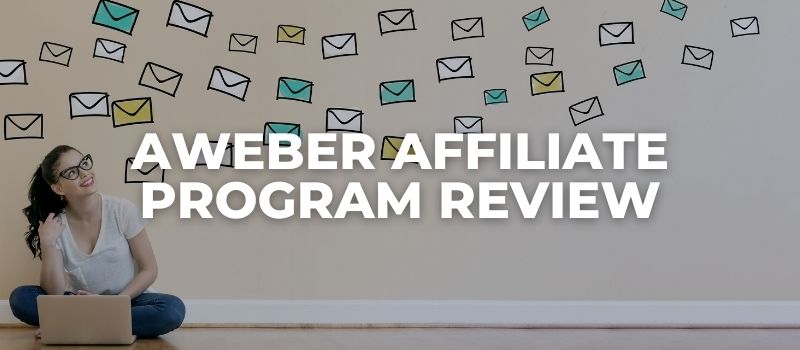 ---
---
What Is Aweber Affiliate Program?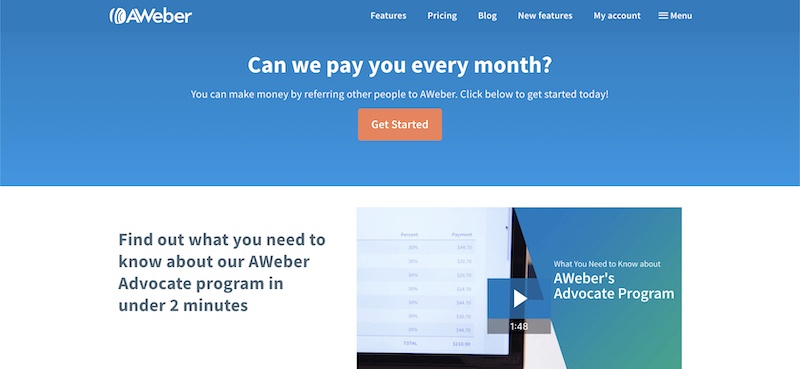 The Aweber affiliate program (recently rebranded to the advocate program) is the official affiliate program for Aweber, a company with over 22 years of business experience online.
Aweber offers businesses worldwide email marketing solutions allowing anyone to collect and store email addresses, send out automated emails, broadcast emails, and even create entire email marketing campaigns.
Aweber's Commission Rates Explained
At the time of writing this review, Aweber is paying its affiliate and advocates a very attractive commission rate of 30%.
The good thing about this is that you will get paid 30% for as long as the customer remains a customer.
Meaning if you send a customer to Aweber, and they get their starter plan of $19 per month, you can look forward to $5.70 per month for each sale you refer.
The best thing about this is that most people who want to build an email list with Aweber tend to want to keep their list active so every customer you refer to Aweber has the potential to last for many years.
As a customer, I've been with Aweber for 7 years now, and I don't plan on ever leaving as it's too valuable for my business.
Currently, I'm on the $49 per month tier, which means the affiliate who referred me to Aweber has earned $14.70 every month for 84 months. That's $1234.80 for one sale!
Also, there are even higher levels than that. Here are all of Aweber's pricing plans as the number of subscribers grows.


Now let's say you can sign up 10 people a month on the $69 per month plan. This means you will be making ~$200 for many months into the future from just 10 sales.
Make that 100 sales, and now you see why the Aweber affiliate program is one of my best-ranked recurring-commission affiliate programs.
A Look Inside The Aweber Affiliate Program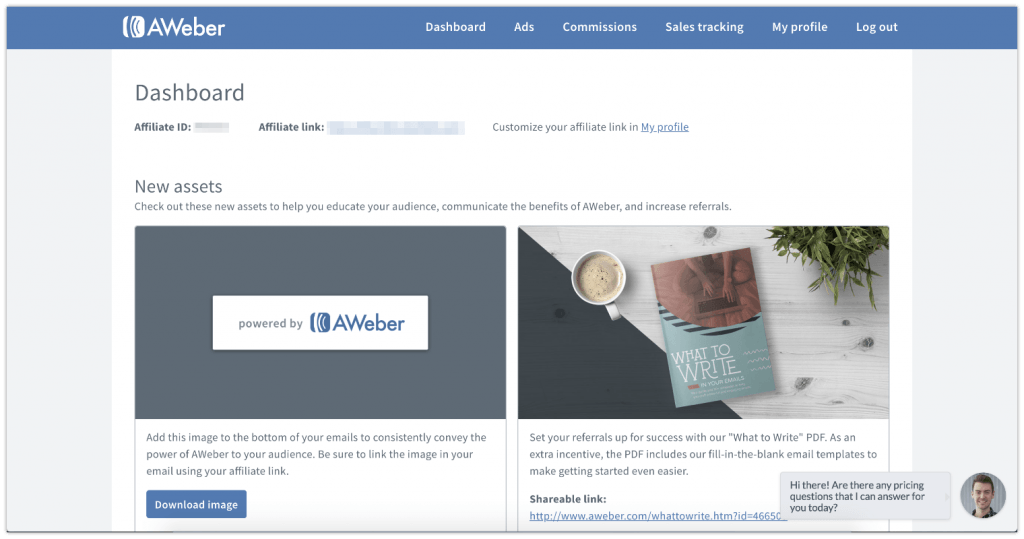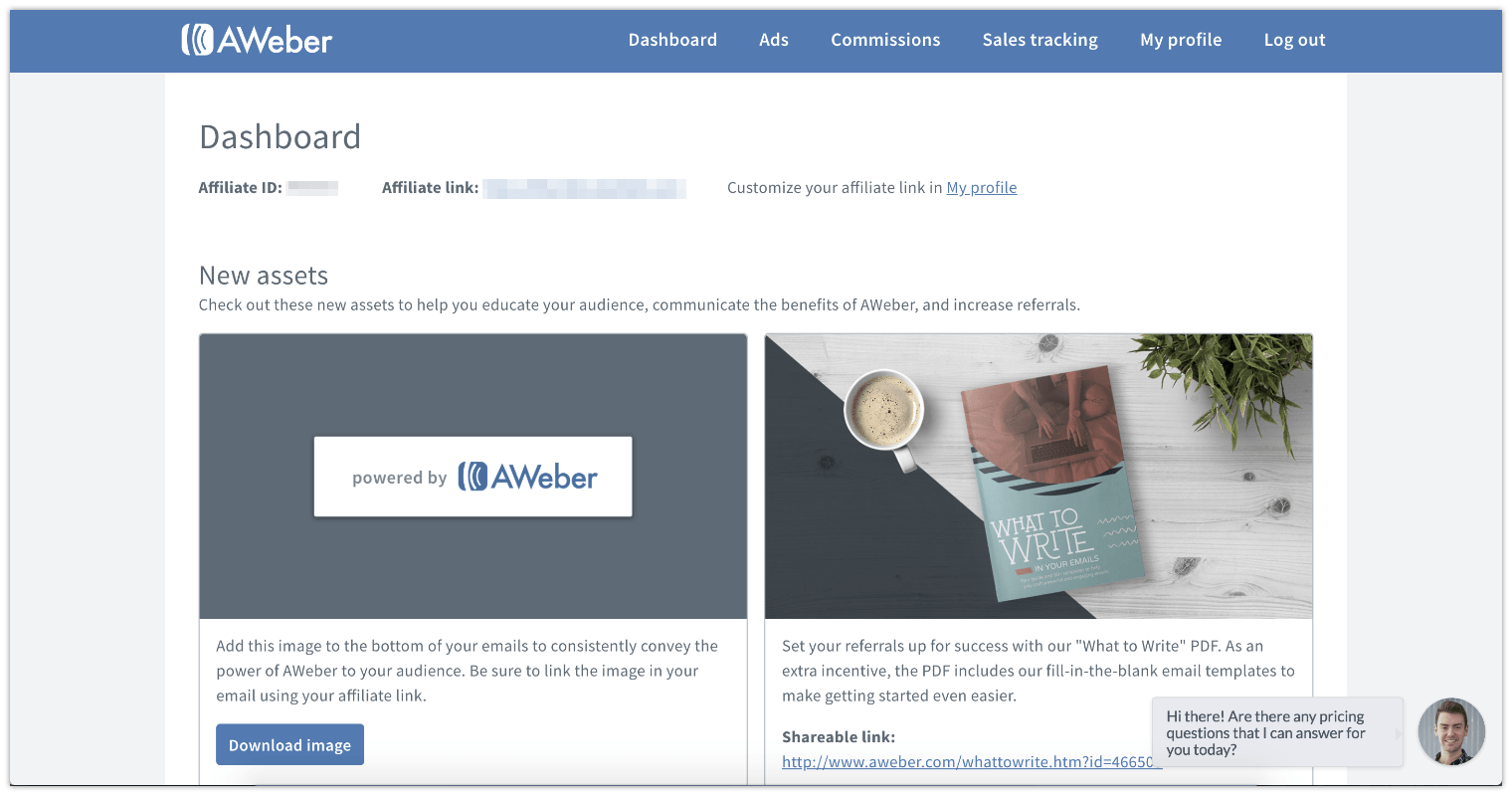 The program itself is fantastic, and all you would need to promote Aweber successfully is there for the taking with excellent reporting as well.
I can honestly say it's one of my favorite affiliate program interfaces that I use.
As an affiliate, you get access to:
Email swipes (if you need them)

Custom links

Banners that you can use to promote Aweber

Video Ads

A Free ebook you can use to send to your customer

and much more.
How To Get Started As An Aweber Affiliate
Becoming an Aweber affiliate is a fairly quick and straightforward process.
All you need to do is visit the Aweber affiliate page, read the details, and make sure you understand all the terms and conditions. Once you're ready, click on the "Get Started" button to start your application, which will look something like this: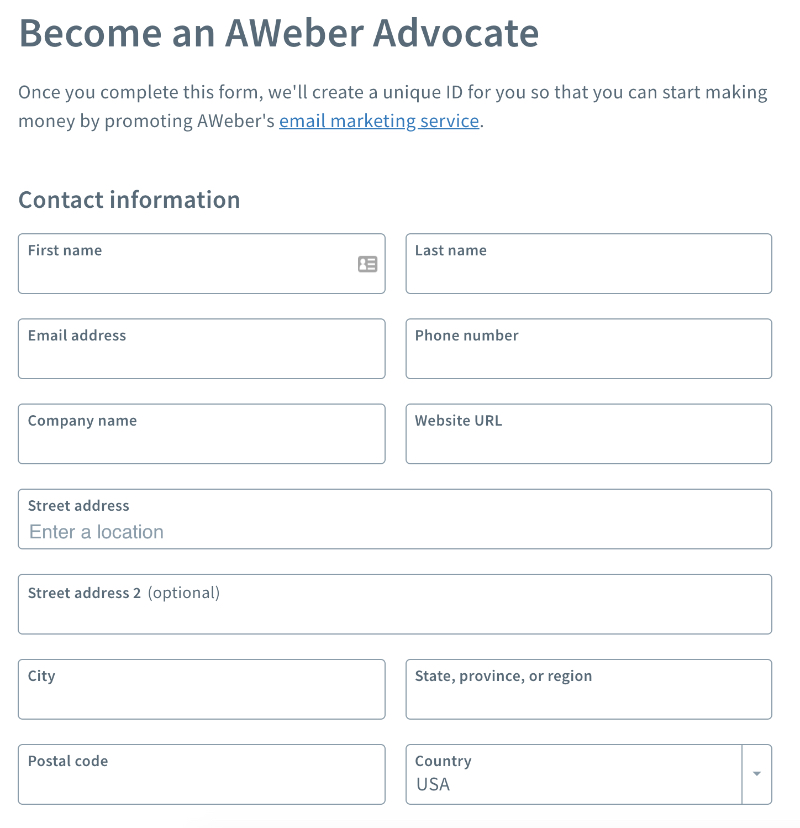 3 Easy/Quick Ways To Promote Aweber
Before I close this off, I also want to share a few ideas on how to promote Aweber and who to promote Aweber to.
This should hopefully get you started making money as an Aweber affiliate/advocate.
Email Marketing
Email marketing is a great way to promote affiliate offers (as long as you have interested buyers on your list).
If you have an audience that you know can benefit from what Aweber has to offer through their many services, an email with your Aweber affiliate link can quickly get you up and running earning these juicy commissions in no time.
Review Style Posts
Another fan-favorite is to create an in-depth Aweber review and share it on your blog/website.
A review can take many angles but it's best to make the review relatable to your target audience. For example, I also have an Aweber review on this website which gets some traffic, and it's how I get most of my traffic and sales to Aweber.
Information Posts
Informational posts are also a great way to promote Aweber.
For example, I have a few "how to start a blog" guides here targeting different industries and in those posts, I make it a post to mention Aweber as it really is one of the best tools any new blogger can use to quickly grow their email list.
While this won't convert as much as a dedicated review, but it can still lead to some clicks and some conversions. This is why I generally like to drive people to my review first instead of linking directly to Aweber with my affiliate link.
This will allow me to pre-sell Aweber and show my readers why I think this is a tool they need.
Who Can You Promote Aweber To?
I sense a major comeback for email marketing now that many businesses and brands realize social media platforms can not be trusted.
Luckily for you, pretty much everyone with an online audience should be building an email list so your target audience is pretty much endless here.
To give you some ideas, here are just some of the top of my head.
Bloggers
Personal brands
Doctors
Hairdressers
Software companies
News outlets
Authors
and many more!
Pretty much everyone should have an email list these days and Aweber is one of the best providers.
Just pick an audience/niche, craft your message well, and enjoy all the monetary benefits that come from being an Aweber affiliate!
Learn How To Succeed With Affiliate Marketing
If you're brand new to affiliate marketing and would like to see/learn how to make this a successful venture, I've just published a guide explaining how I build simple affiliate websites that earn me money for many years. You can see it here.