Finding the right affiliate program to promote can be a challenge for anyone looking to get started with affiliate marketing.
There are so many products and services out there it's sometimes hard to know which one is the best fit.
To help make your decision a little easier, I've compiled a list of 10 excellent baby products affiliate programs that will be perfect for all the parenting/mom bloggers out there.
These programs offer commission rates ranging from 4% to 74%, so you can make sure there are plenty of opportunities below for you to earn some decent income promoting products that will help parents care for their babies.
The 10 Baby Products Affiliate Programs Reviewed Below
Bloom Baby
DockATot (Now SleepyHead)
Baby Sleep Miracle
Hatch Collection
Organic Baby Food
Summer Infant
Urban Sitter
Happiest Baby
SnoofyBee
Cole & Coddle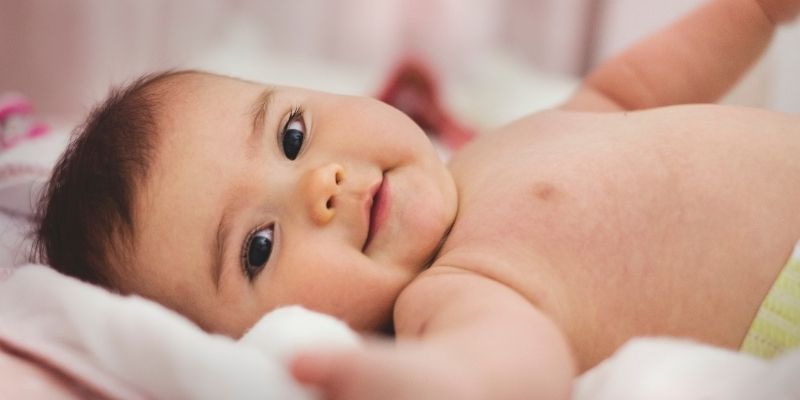 ---
---
Bloom Baby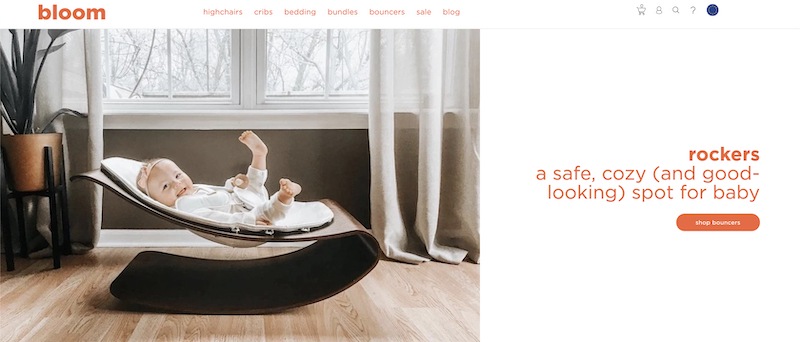 Four dads who had a mission were the ones who came up with Bloom Baby.
They always came across functional baby products that are not that stylish. Therefore, they came up with something that will deal with that, as they ensure all baby products are friendly to the environment.
This was the main reason why their products, such as Alma cribs, are designed using sustainable wood sources, whereas Fresco chairs are from recycled materials like metals and plastics.
Furthermore, all products from Bloom Baby are free of harmful solvents and other substances such as lead and BPA. As a Bloom Baby affiliate, you will be receiving a 10% commission on every purchase made.
You will be earning a minimum of $21 for every successful referral according to their average order value. Bloom Baby claimed a conversion rate of 13% and has an incredible cookie duration of 30 days.
Commission: 10%
Cookie:  30-days
DockATot (Now SleepyHead)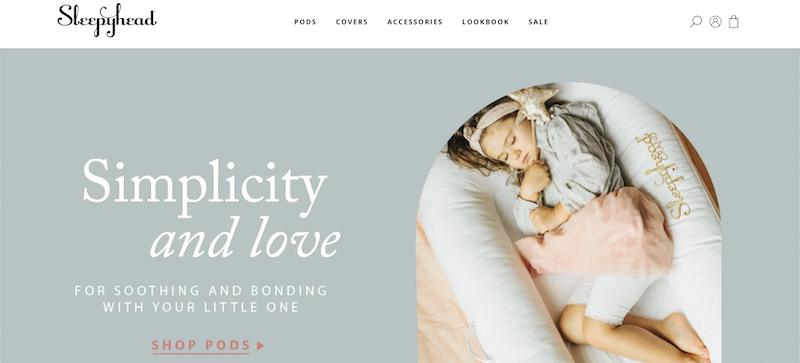 DockATot features an array of baby loungers designed by parents for parents.
They are well known for offering a safe and comfortable environment for a baby to play, feed, and bond with their parent.
DockATot loungers are designed in Sweden and are created from materials that are 100% natural. Furthermore, these products are machine washable making them easy to take care of.
DockATot feature several designs; however, they have two standard sizes: Grande and Deluxe, which are ideal for babies aged 0 to 36 months. Furthermore, DockATot manufactures Aristot; these are luxurious bassinets for babies.
When it comes to their affiliate program, DockATot offers a 10% commission with a 30-day cookie so given the average (reported) order value of $165, you can earn approximately $16 for every successful sale you make.
Commission: 10%
Cookie: 30-days
Baby Sleep Miracle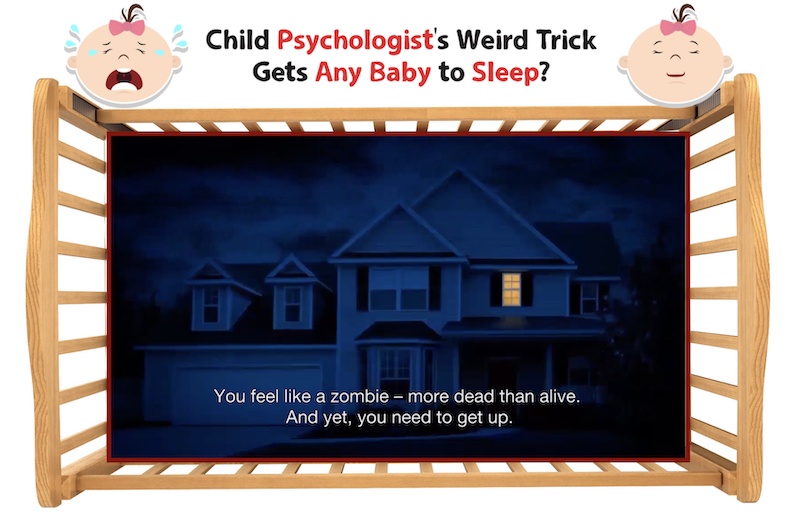 Most new parents undergo more than a few months of inadequate sleep, which often makes them feel like walking dead the following day.
Mary Ann Schuler is the individual who came up with Baby Sleep Miracle. She came up with the Baby Sleep Miracle program due to necessity as a result of her child waking up every hour of the night.
She ended up figuring out a way to not only make her child go to sleep but also to remain asleep. The program is the format of an eBook. Once you purchase it, you will receive Miracle sound along with the book to help in lulling your child to sleep.
Despite it not having a colossal gravity score, you will receive 74% of an upfront selling price that is approximately $21.94 commission in every referral.
Commission: 74%
Cookie: 60-days
Hatch Collection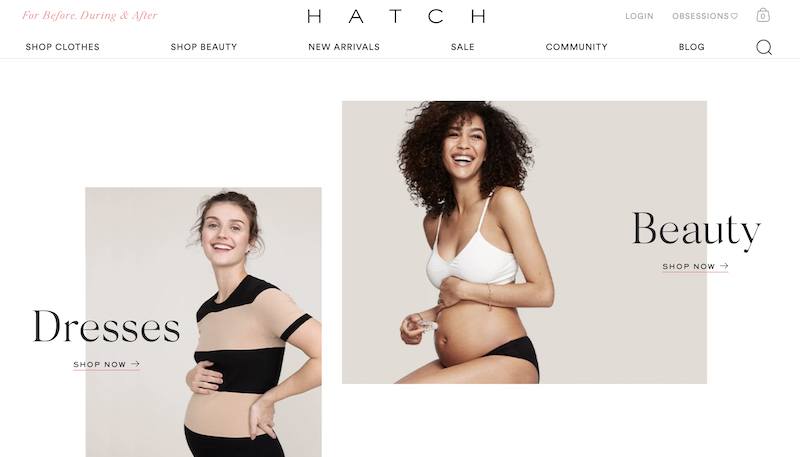 Hatch Collection is perfect for expectant mothers who would like to look good and comfortable while pregnant. This is where functional maternity clothes meet fashion chic.
The exciting feature of this site is that you can shop for your collection according to the status of your pregnancy.
Furthermore, Hatch Collection sells everything from jumpsuits to dresses and beauty products such as belly oil and belly masks to help prevent stretch marks.
As an affiliate, you will earn an 8% commission rate on every successful sale you make. They also offer a cookie duration of 30 days.
Commission: 8%
Cookie: 30-days
Organic Baby Food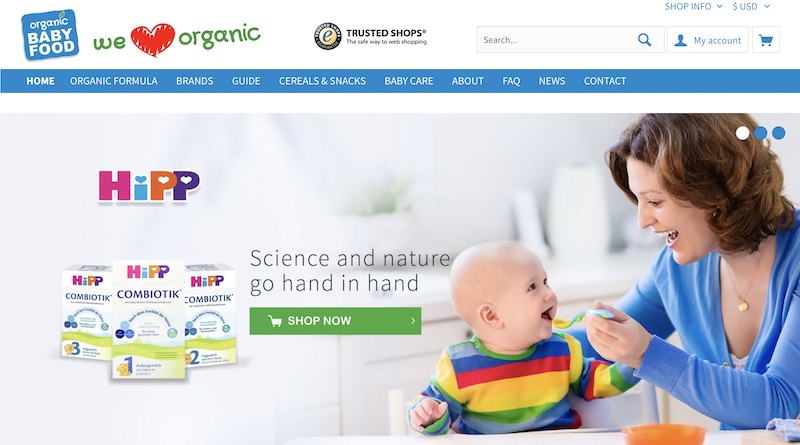 Organic Baby Food was started by parents who desired to promote the use of organic food and get rid of all common additives, flavor enhancers, and dyes.
Thus they created the three product lines of Holle, Hipp, and Lebenswert which are made using 100% organic ingredients.
Usually, choosing the correct formula for a child can be tricky; however, there is a formula suggestion tool built on their site in helping you to overcome this challenge.
As an affiliate, you will get a 9% commission rate for sales amounting to $1,500 and 15% commission for purchases between $1,501 and $4,500.
Commission: 15%
Cookie: 30-days
Summer Infant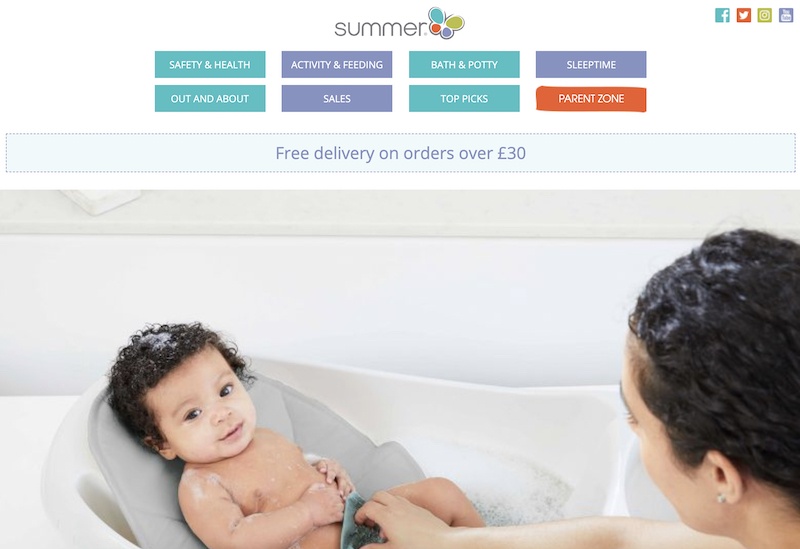 Summer Infant is well known for babies' supplies from infants to toddlers.
Summer Infants has been in operation for more than three decades; therefore, you will be dealing with a firm that takes its products and reputation seriously.
Here, new parents can find every necessity for their young ones, from swaddling blankets to booster seats, baby monitor as well as potties.
As an affiliate for Summer Infant, you will earn a 7% commission rate and a cookie life of 30 days. When it comes to conversion, Summer Infant features a conversion rate of 25.26% and a considerable EPC of $183.09.
Commission: 7%
Cookie: 30-days
Urban Sitter

Urban Sitter has made getting a babysitter who is trustworthy extremely easy.
Urban Sitter will connect you with approximately 150,000 babysitters within 60 cities in the United States and allows users will be able to interview and even pay the babysitter via the application.
As an Urban Sitter affiliate, you will be able to earn $30 when you bring a new subscriber who will sign up with Urban Sitter; however, there are no regular earnings after this.
Considering that there are approximately one million new mothers annually, the Urban sitter will remain popular and profitable for the coming years. The commission rate is $30 with a cookie duration of 45 days.
Commission: $30
Cookie: 45-days
Happiest Baby

Happiest Baby is a fantastic product behind some innovative products. Dr. Harvey Karp, a leading pediatrician, understands that one of the significant challenges faced by infants and their new parents is sleep deprivation.
This made him invent Snoo Smart Sleeper, which is a smart bassinet that reacts when your baby wakes up by choosing a noise track as well as rocking motions to help in lulling the child back to sleep. The device imitates a mother's womb.
Furthermore, it generates sleep reports for your young ones allowing the users to track their sleeping progress.
As an affiliate, you will earn either a flat rate of $50 or a commission rate of 4% on product sales.
Commission: $50 or 4%
Cookie: 30-days
SnoofyBee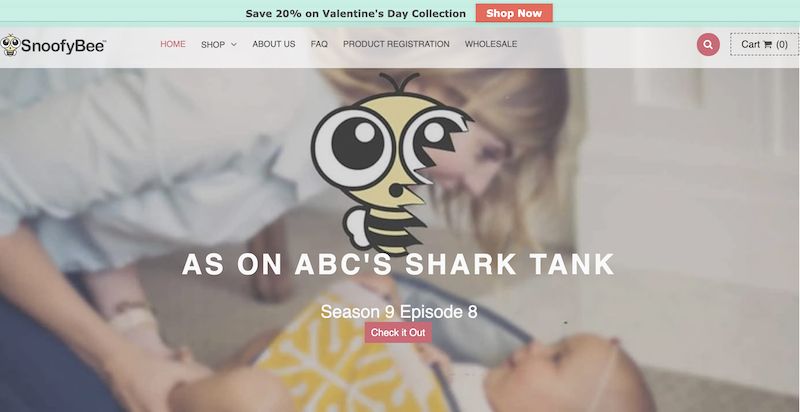 SnoofyBee features a solution for messy problems that the majority of the parents often face, which is diaper change.
Some parents at SnoofyBee decided to develop a folding mat that turns into a cone surrounding your child's waist while changing them. This helps to prevent any possibility of the child moving around as they are being changed.
SnoofyBee average sales value is $42, which will give $8 as a commission. The commission rate for SnoofyBee is 20%. The best thing with this product is that it requires near-zero pre-selling, and it features a cookie duration of 45 days.
Commission: 20%
Cookie: 45-days
Cole & Coddle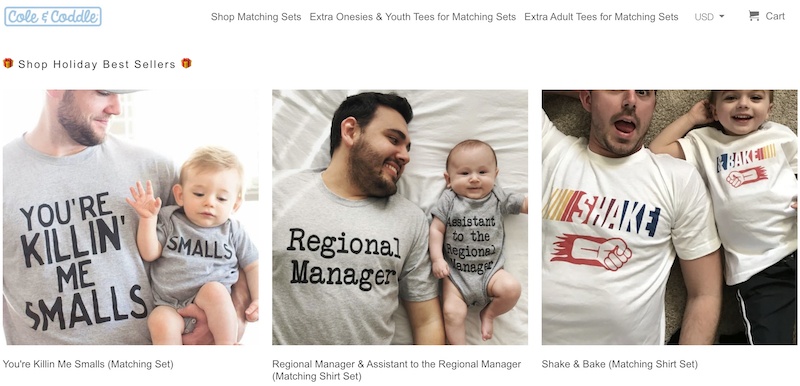 Cole & Coddle is a small online business specializing in selling matching t-shirts for the baby, mom, and dad.
Cole & Coddle is Consumer Product Safety Commission certified, meaning your readers are assured of quality and safe shirts in every purchase they make.
With Cole & Coddle, you will receive a 15% cut for every matching set of shirts or every shirt you sell. Furthermore, the cookie duration of Cole & Coddle is 30 days.
Commission: 15%
Cookie: 30-days
---
How to Make Money Promoting Baby Products with Affiliate Marketing
If you're still a beginner with affiliate marketing and you want to know more about how to get started with these affiliate programs, below I will give you a quick guide on how you can start earning money promoting baby products as an affiliate.
While there are many ways you can do affiliate marketing, my favorite way and the method I use is by building content websites (i.e. blogs) & here's how to do that…
The first thing you'll need to do is create your blog.
This can be done in many ways but I recommend using WordPress as it's very user-friendly, and there are many tutorials online that can help you get started.
Once your blog is set up, the next step is to…
Start creating content.
When creating content for a parenting blog, it's important to keep in mind that you're not only targeting parents but also expecting new parents.
Some ideas for content include:
How to choose the right baby products
The best baby products of 2017
How to prepare for a new baby
How to deal with common parenting challenges
Once you've created a few pieces of content, it's time to…
Start promoting your blog.
The best way to do this is by using social media. I recommend starting with Facebook as it has the most users (and maybe some Pinterest as well since Pinterest is popular in this niche).
Once you have traffic, then you can start looking into
Monetizing your blog.
You can monetize your blog by adding affiliate links to baby products from some of the affiliate programs mentioned above.
& that's it! You can now start making money by promoting baby products with affiliate marketing.
That may sound too simple, but it is. That is all there is to it.
However, if you want a more detailed guide, you can check out my guide explaining everything I do to build and monetize my websites.