One of the highest regarded affiliate programs in the online marketing space is undoubtedly BeRush, SemRush's official affiliate program.
After covering this affiliate program in a previous post rounding up the most popular keyword research affiliate programs, I've decided to take a closer look at BeRush to see if it's actually worth the hype.
BeRush Affiliate Program Review: TLDR Summary
The BeRush affiliate program offers a 40% commission (with a 10-year cookie length) on all of SemRush's monthly plans starting from $99 p/month all the way up to $399 p/month.
The BeRush Affiliate Program (At A Glance)
Item Price Range: $99 p/month to $399 p/month
Commission rate: 40%
Cookie length: 10 years
Minimum payout: $50 (PayPal)
Recurring: 40% for every successful purchase.
Affiliate Program Type: Independent Rev-Share
Reputation: SEMrush is a global leader in SEO and online marketing services.
Support Offered: As an affiliate, you do get access to affiliate managers and support staff.
Pay structure: Twice a month when you reach the minimum threshold
Payment method: PayPal or Wire Transfer
Alternatives: See here.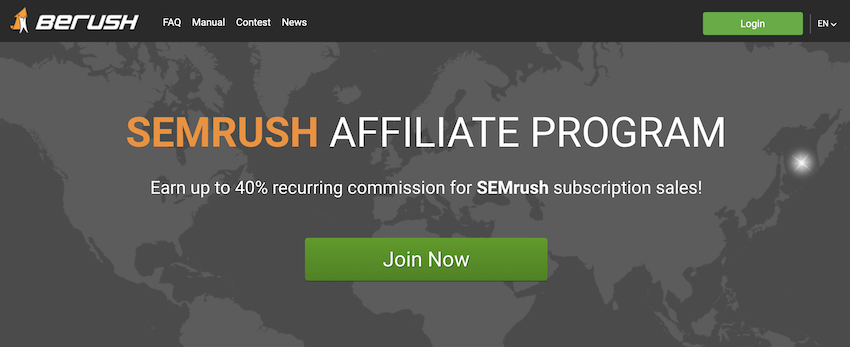 ---
---
What Can You Promote From SEMrush Affiliate Program?
As an affiliate, selecting the right product to promote is essential.
If you have the right product, you make sales. If you don't have the right product, you don't make sales.
It's as simple as that.
You want a product that is well known, recognized as "one of the best" and (ideally) a fat commission rate to go along with it.
The SemRush affiliate program (BeRush) offers exactly that.
As an affiliate, you can make money promoting SEMrush platform which has a suite of useful online marketing tools such as:
Domain vs Domain comparison. You can use the tool for side by side domain comparison.
Keyword position tracking
Social media tracker
Competitor analysis tools that you can use to spy on your competitors' websites
Backlink audit tool which helps you to remove toxic backlinks
You also have access to keyword position tracking
CPC maps that help you to discover average CPC in your niche
Keyword magic tools that help you to research and find competitive keywords
SEMrush offers you access to a wide variety of SEO tools you can promote that'll help you increase your sales and conversion rate.
How Big Is Your Target Audience?
SEMrush offers a wide variety of online marketing tools that are beneficial for most businesses trying to do search engine marketing and optimization.
Thus, your audience will include bloggers, agency marketers, trainers, webmasters, independent businesses, and all online marketers.
If I had to call it, I'd say it's in the millions. According to Ahrefs, just the search term "semrush" gets over 500,000 monthly searches globally:

What's Great About This Affiliate Program?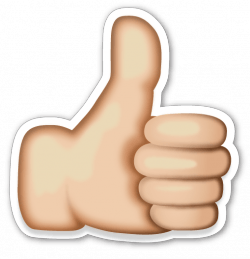 – Wide variety of products
As mentioned earlier, SEMrush affiliate program offers you a large variety of products for you to promote.
Whichever online marketing tool or feature from SEMrush that you choose to promote, you can be sure to earn a good income from it.
– Timely payment
SEMrush affiliate program pays you your commission twice a month as long as you meet the minimum threshold.
The minimum threshold is just $50 for PayPal and $1,000 for Wire Transfer. Payments are made on the 10th and 25th of every month.
– Recurring commission rate
SEMrush affiliate program not only pays you on time, but it also has a handsome commission. When you make sales, you receive 40% as your commission.
The 40% commission is every successful sale. As such, you don't earn your commission once. On the contrary, you earn your commission every month until your referral stops making payment on their subscriptions.
– An extended cookie life
Unlike other affiliate programs that offer a cookie policy for a few days, SEMrush offers a 10 years cookie life.
The 10 years of cookie life helps you a lot in your earnings. It offers you a "first click wins " model. As such, if someone clicks on your link and proceeds to buy his/her subscription from someone else later, you still earn a commission.
– Free trial
If you are willing to promote SEMrush, then you are provided with a free 7-day trial you can offer your prospects.
It is also free for you to join the SEMrush affiliate program and open an account.
– A variety of languages
Promo materials, including banners and links, are available in many languages. These include French, English, Spanish, etc.
What's Not-So-Good?
Whenever I do these deep dives into individual affiliate programs, I often mention a few things I did not like but in the case of BeRush, there's nothing I feel like I should mention here.
Everything works according to plan, there are no issues and from my research, I also did not find any complaints from current or ex affiliates either.
Are There Any Requirements To Join BeRush?
There are no requirements to join BeRush but it's written in their TOS that they might ask you for your traffic details which you agree to provide or risk suspension by default when signing up.
If you are a blogger or affiliate marketer who has an audience that would benefit from joining SemRush, there is no reason why you should not join the SEMrush affiliate program.
It is free to join the affiliate program and has a speedy sign-up process. All applications are all-approved, and it only takes a few minutes for you to get started.

How To Make Money With The SEMrush Affiliate Program?
The first step is to ensure that you have an audience to whom you can promote your affiliate links. You can do that by starting a blog, website, social media accounts, etc.
When you have your audience, sign up for a SEMrush affiliate program account. You will soon get your affiliate link and you can start promoting.
How you promote your affiliate link to get sales will depend on your audience and niche. For some audiences, tutorials may work better than blogs but you can also use the following tips to boost your affiliate sales and conversions:
Case studies
eBooks
Discounts and offers
Training courses
Newsletters
Training courses
Every time a referral buys a product using your affiliate link, you'll receive a 40% commission.
The commission is recurring and comes every month until the referral stops paying for their subscriptions. You can receive your commission twice a month through PayPal or Wire Transfer.
Closing Thoughts
If you are looking for a stable source of passive income, you should consider SEMrush as the affiliate program for you.
It is an affiliate program that allows you to earn a 40% recurring commission each time a referral makes a purchase using your affiliate link. If you are a blogger, online trainer, or marketer, you can use the right content marketing strategy and SEO marketing to earn.