Welcome to my Chaturbate affiliate program review.
The reason I've decided to share with you my thoughts on this affiliate program from Chaturbate is that I have just started a small niche site in the camming niche and have been using this program to make money online.
Note: I will be revealing the niche site and how I got it to be profitable in the coming months, if you're interested in hearing about that, be sure to get on my email newsletter.
Anyways, back to Chaturbate.
How can you make money with the Chaturbate affiliate program?
This is what I will be sharing with you today. I'll be sharing with you all you need to know about the Chaturbate affiliate program, how to get started with it, what the commission rates are and also – most importantly – how you can make money on Chaturbate as an affiliate.
NB: Interested In Making Money Camming?
This guide is intended for affiliates who want to make money with Chaturbate, if you are a cam girl, you can see this guide on how to make money with camming.
Ready to make some sexy commissions?
Here goes…
WANT TO KNOW HOW I MAKE MONEY WITH
AFFILIATE MARKETING?
(YOU ALSO GET A 10-DAY COURSE FOR FREE WHEN YOU SIGN UP)
After signing up, you will be redirected to the course page where you need to sign up again - no credit card required, just an email will do.
What Is The Chaturbate Affiliate Program?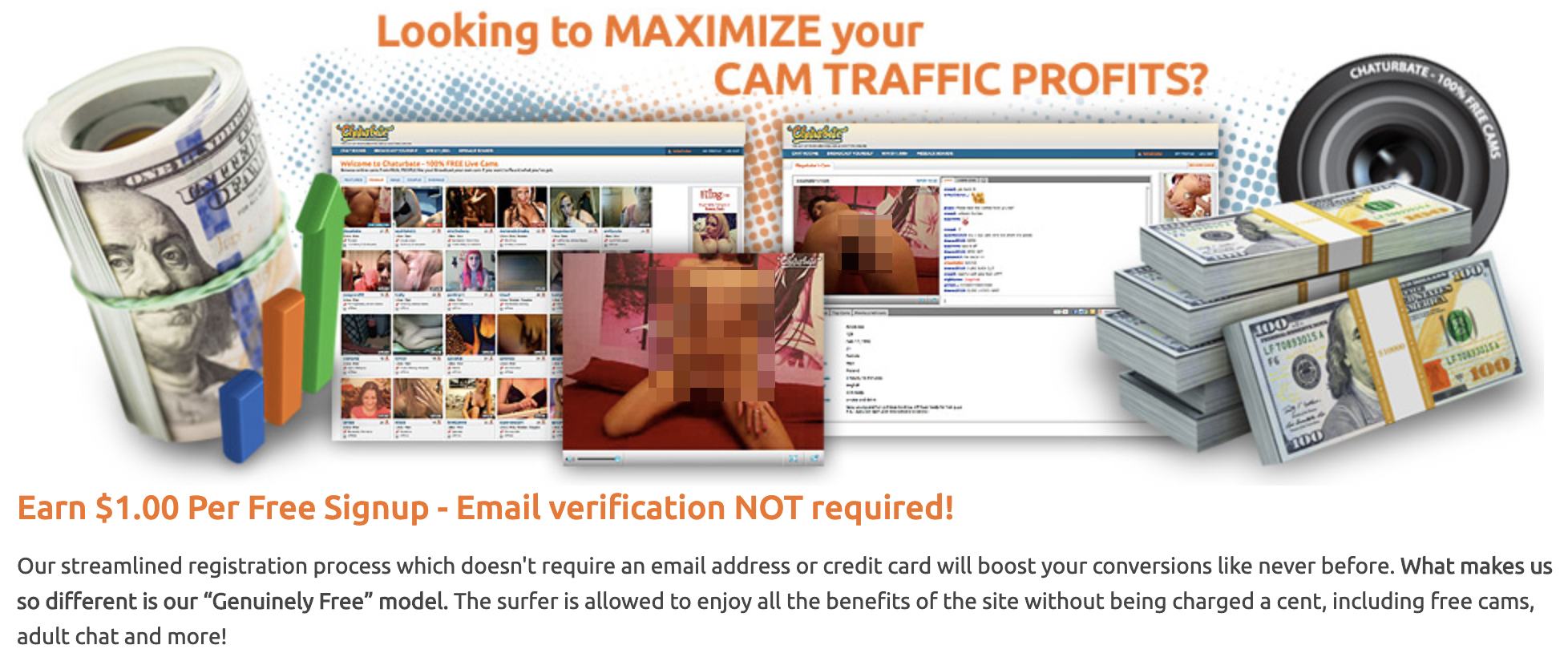 Chaturbate – for those who are not yet sure what I am talking about – is an online "adult cam site" that allows people to stream themselves for other viewers.
Viewers can then spend money on cam girls/guys and that's how the entire business model works (in a nutshell).
Your job as a Chaturbate affiliate will be to drive viewers (or cam girls i.e broadcasters) to the platform and that will earn you your commissions.
If you're not at work, you can visit the Chaturbate website here (just note it's NSFW).
Chaturbate's Affiliate Commissions

There are 4 ways you can earn commissions with Chaturbate, these are:
Signing up members (20% rev share):
There are two tiers on how you can earn money driving traffic to Chaturbate, these are:
The 20$ revenue share model and
The $1 per sign up model (which I will talk about next).
Basically, the 20% revenue share model will have you earning affiliate commissions (20%) of when the viewer buys tokens from the Chaturbate website.
While viewers can see the performs for free, the would need to have tokens to be able to Chat with the girls, watch private videos, see exclusive cam shows and so forth.
Signing up members ($1 per registered sign up):
Another way to make money from referring viewers is to opt in for the $1 payout for every registered sign up you send through.
This means that you will get $1 for every viewer who signs up and registers an account.
Of course; this option will then not have you eligible to earn 20% rev-share which in some cases, you can earn more than $1 if the visitors remains a "loyal viewer" on Chaturbate.
Personally, I've had more success with the $1 per sign model but truth be told; I wasn't driving the best traffic to the site so I can't really tell you which would work for you.
If you can send high-quality / targetted traffic to Chaturbate, then I would suggest trying out both models at first, but I'm pretty sure the 20% rev share model will be much more profitable in the long run.
Broadcasters (Cam Girls):
The biggest payout – and this is how I am currently earning money with Chaturbate – is by signing up cam girls (i.e broadcasters) to the Chaturbate website.
For this, you get a sexy $50 commission per sign up, but you are only eligible to earn that $50 once the performer has earned at least $20 on the site.
I will let you know how this works out in the long run when I do my niche site reveal through my email newsletter.
Webmasters (Other Affiliates):
The final way you can earn money with the Chaturbate referral program is by signing up other affiliates to the program.
This will earn you 5% of all earnings made by your affiliate which I am sure can add up with time since there's a lot of money to be made on Chaturbate (even by affiliates).
How Much Money Can You Make As A Chaturbate Affiliate?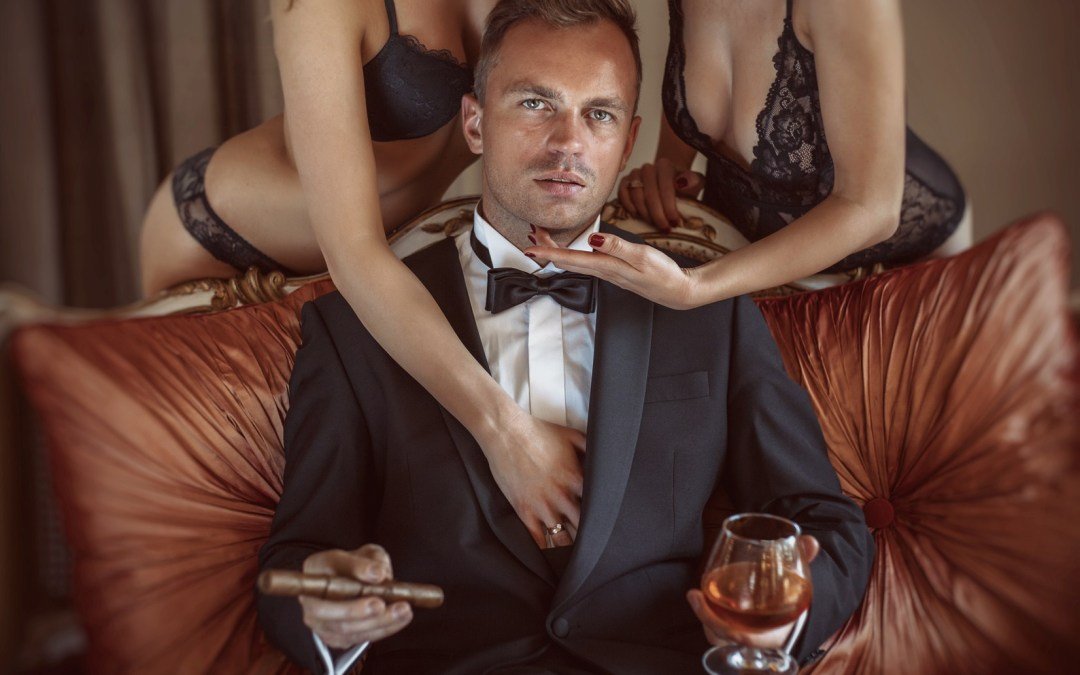 As a fellow affiliate, I am sure you can understand that I can't quite give you a figure on how much you can expect to earn with an affiliate program.
How much you earn will always depend on a lot more factors than just how much an affiliate program pays but what I can tell you (from my own research) is that the camming business is huge!
There are girls making upwards of $100,000 a year camming, and there are thousands of girls (and guys) on Chaturbate all making a killing so money must definitely be flowing on there.
Also, one thing I love about the Chaturbate affiliate program is the fact that it allows for lifetime commissions (if you chose the rev-share deals).
It's common to hear of guys who just spend hundreds (even thousands) a day on sites like this and if you get a few of them under your belt, you are set to be making a lot of money for a very long time.
Of course, it all depends on the type of traffic you can bring in as well.
For tips and ideas on how to build a traffic source for your affiliate business, you can check out this training course for free here.
So how much money can you earn?
A lot. 
This guy is allegedly making $2000 a week with Chaturbate.
How To Join The Chaturbate Affiliate Program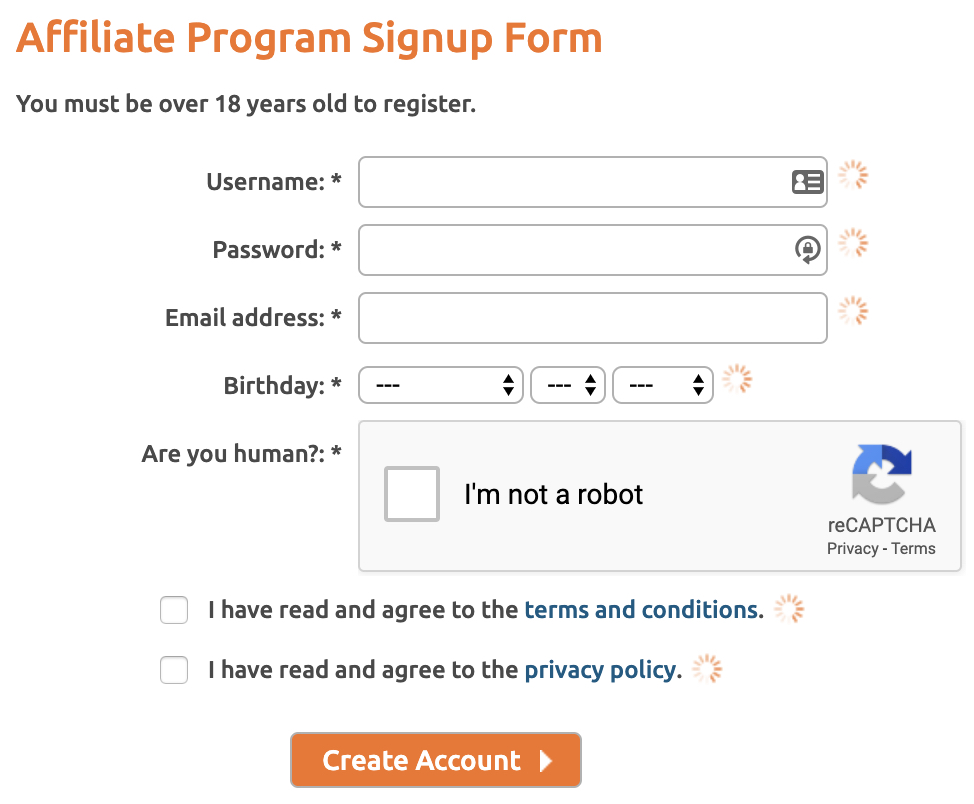 Interested in becoming a Chaturbate affiliate and earn some sexy, recurring lifetime commissions?
Here's how to become a Chaturbate affiliate:
Step 01: Visit The Chaturbate Website
Go here and sign up for an account as a viewer, you may need to use your email so if you're comfortable using your "every day" email account use that or, if you want some privacy, you can get a private email from Protonmail.com.
Step 02: Explore Chaturbate
It always helps to have an above-average understanding of the product you are promoting, so; since you're probably new to Chaturbate;
I suggest you spend some time looking into the website, how it works, how tokens work, etc…
Step 03: Access The Affiliate Program
When you register as a "viewer", you also get access to the affiliate program automatically.
You can find the affiliate program page (and details about your commissions' structure) here.
Step 04: Grab Your Links (& Start Promoting)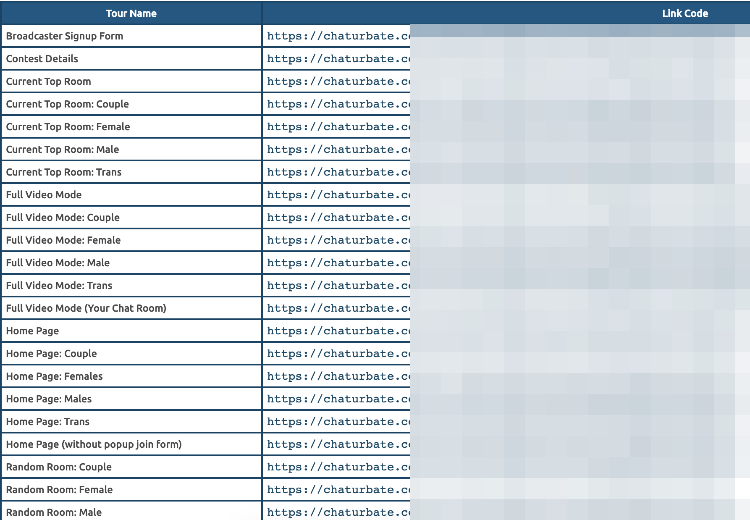 That's all there is to it, just grab your link and start promoting.
How?
Easy…
How To Promote The Chaturbate Affiliate Program
There are many ways you can promote affiliate offers online.
Some use social media, some use blogs and SEO and some use email marketing.
Whatever it is, you need to have an audience that is interested in joining Chaturbate, either as a viewer, a cam girl (or maybe even an affiliate).
Personally, I use SEO and email marketing for my own efforts with Chaturbate and so far they have been working fine signing up both viewers and cam girls to the platform (even though as it stands I am making more money from cam girls than I do with viewers).
If you're brand new to the affiliate marketing industry and now quite sure what I am talking about, again I'd suggest you take a look at this beginner-friendly training course which you can join for free, no credit cards needed.
See a full list of all the training courses I recommend here.
Chaturbate Affiliate Program Alternatives
Last but not least, I want to also share with you a list of Chaturbate alternatives which also have fantastic affiliate and referral programs in place.
I will be creating reviews for each one of these programs/networks in the future when I use them myself but for now, here's a list you can look into:
CamSoda
LiveJasmine
PussyCash
BongaCash
How To Make Money In The Adult Niche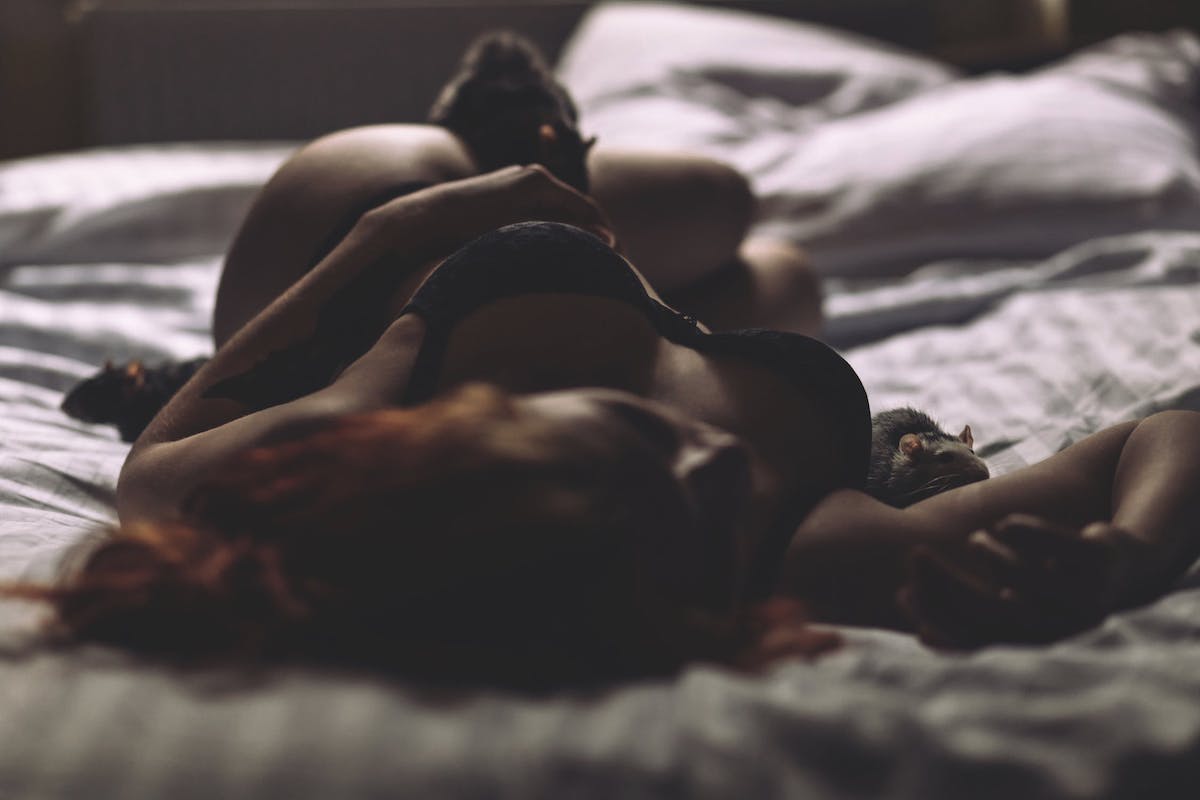 Truth be told; I am really excited about my new site in this camming/adult space and I honestly think it will be a winner once it has grown enough to be able to command a sizeable audience with SEO.
The adult niche seems to be exploding and even though free adult content seems to be everywhere, people are still spending billions in this industry with no signs of slowing down.
If you are interested, I would highly suggest you look into this niche and the millions of sub-niches within in to be able to make money as an affiliate.
Once again I suggest you take a look at my training course on affiliate marketing, but there's also a great website which I like to visit that solely shares tips on adult affiliate marketing.
Check that out when you have a minute as well. 
Chaturbate Affiliate Program Review (Recap)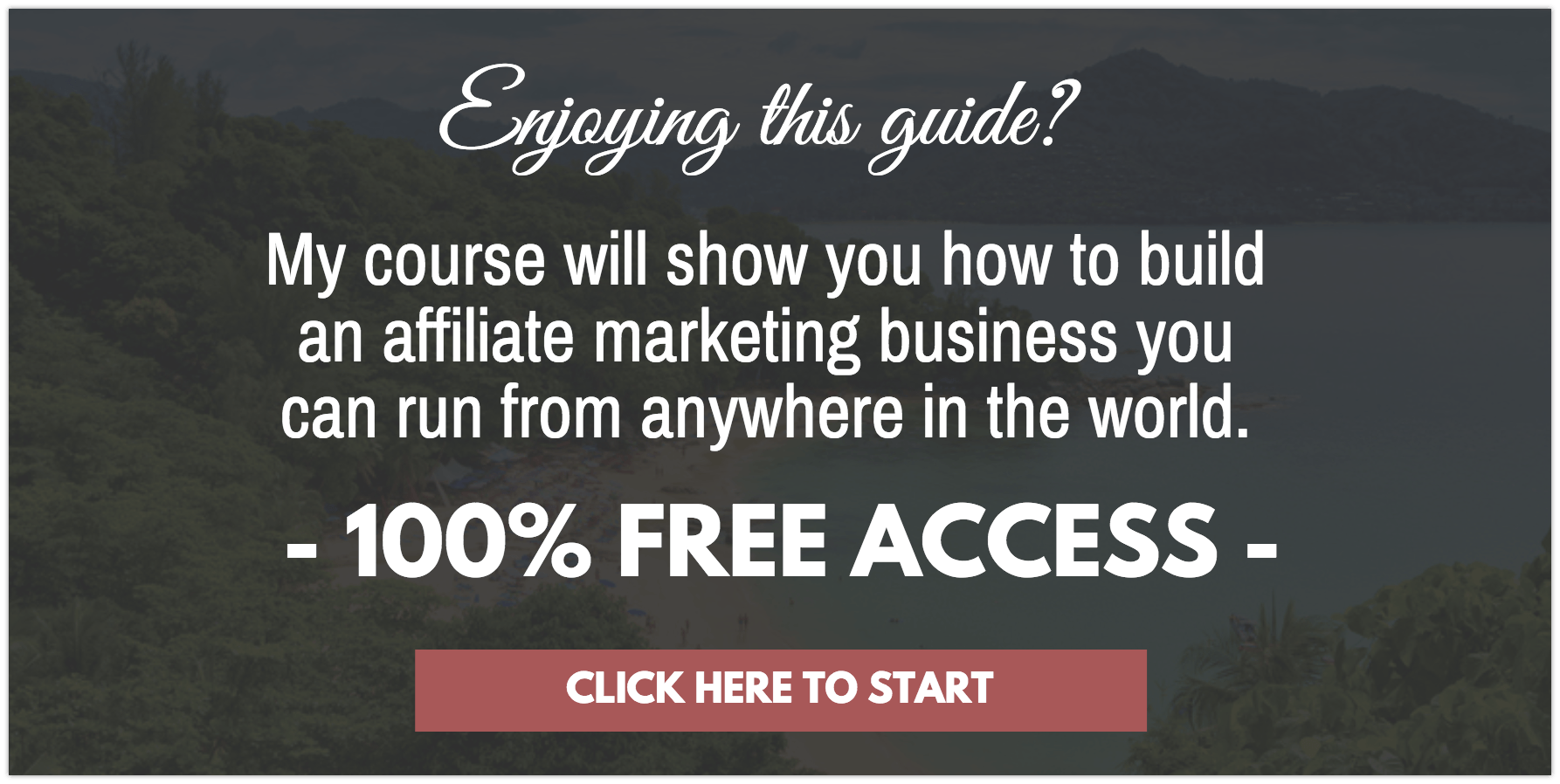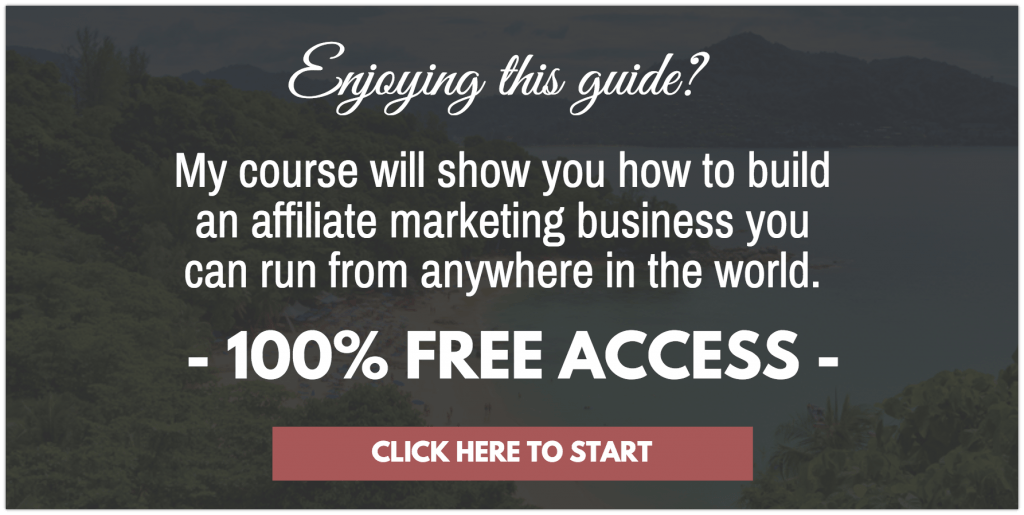 Thank you very much for stopping by my review.
I hope this post has given you all the answers and information you need to go out there and crush it with Chaturbate and affiliate marketing in general.
If you have any questions, be sure to let me know down below. I look forward to hearing from you.
Christian.