What Is SEO?
SEO simply means "search engine optimization". When it comes to making money online, it helps to have a reliable, high-quality traffic source that feeds your online business new customers and new ways to make money.
Learning a few simple SEO strategies, you can learn how to position your website on the top of Google's first page for keywords which matter to you.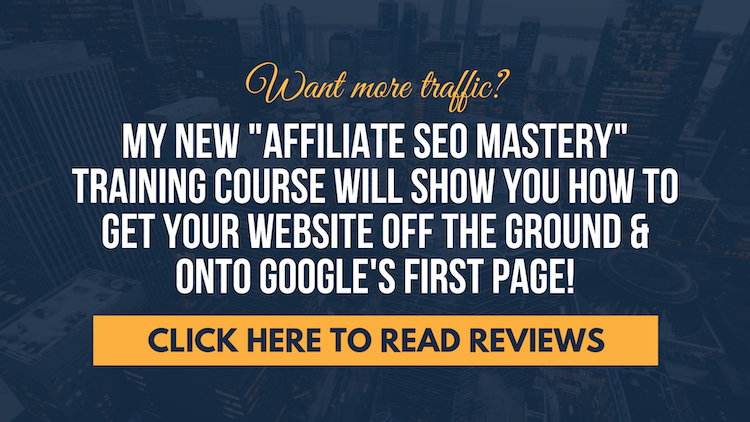 Pros & Cons of SEO
The best traffic source for online business (this is fact, not theory).
Millions of keywords to rank for.
Highly targeted visitors with "buyer intent".
100% free to set up, run & maintain.
Offers the best ROI for your efforts in the long run.
Super slow to get traffic (6 to 12 months).
SEO Frequently Asked Questions
Is SEO Hard To Do?
Even though it may sound complicated for beginners, SEO is not that hard to do. It involves a few simple steps that you need to do to your website and individual blog post and that's just about it. Of course, it goes a little bit deeper than that, but the "day-to-day tasks" of SEO are very simple and straightforward
How Long Does It Take To Rank on Google?
For new websites, it usually takes around 6 to 8 months for Google to "trust" your website enough to give it importance over others in the search rankings. While the type of keywords you pick may affect how long it takes to rank, you can typically expect a few months from the day of publishing for your site/blog post to appear on Google's first page.
How Much Does It Cost To Do SEO?
Unless you want to hire someone to handle your SEO for you, SEO is free. You do not need to "pay Google" for this, all the tools you need to use are free, and as I said; it just involves "optimizing" your page in a way that Google would like it. You can see my course or my top SEO guides below for more information.
The Best Way To Learn SEO
A few months ago I published my first ever online course and it's the Affiliate SEO Mastery course which will teach you how to take a brand new affiliate website and rank it in Google.
This is 6 years worth of SEO experience poured into a detailed, no-fluff step by step course that has helped over 200+ affiliates start their journey into SEO and affiliate marketing profits.
You can see my own review of Affiliate SEO Mastery here, or you can visit the course page and see for yourself the verified reviews from current students.
Tools & Resources Needed For SEO
A Keyword Tool: To be able to "find" keywords that are related to your chosen niche, you are going to need to do a bit of keyword research. There are many ways to find great keywords (with a variety of both paid and free tools) but unless you want to go super technical, a free tool works just fine. I recommend you look into AnswerThePublic as a good starting point for keyword research.
Google Webmaster Tools: This is a free tool provided by Google that will track the performance of your website in the search engine. Once you have it installed, you can see what pages are ranking, what position, how many times they appear and also the click-through-rate. You can learn more about Google Webmaster Tools (now called Search Console) in this fantastic guide here.
All In One SEO Plugin: If you are running on WordPress (which you should be) you may also want to install an "SEO plugin" which will help you optimize your content for search engines in a simple and efficient manner. My personal favorite is the All In One SEO tool but YOAST is also a popular one.
My Top SEO Guides