Web hosting has been a huge moneymaker for affiliate marketers for the past 5 years and truth be told, I still think there's a lot of opportunities for affiliates to make money in this space.
Today, I am bringing you my Cloudways affiliate program review, which is a relatively new hosting affiliate program on the scene.
While there are many customers who seem to love the Cloudways platform, can the same be said for their affiliate program?
Let's take a closer look and find out, but first;
Here's my TLDR version of this review:
Cloudways Affiliate Program TLDR Review Summary
$50+ (avg. commission)
Affiliate Commissions

Affiliate Support

Affiliate Cookie

Affiliate Promotional Tools
Is the Cloudways Affiliate Program Worth Promoting?
Generous commission rates. ✔️
90-day affiliate cookie. ✔️
3.91% conversion rate (according to Share-A-Sale). ✔️
Dedicated affiliate support manager. ✔️
A worldwide target audience. ✔️
Fantastic affiliate reporting. ✔️
What is Cloudways?

NB:
Want to see how I make money with affiliate marketing? My new book reveals my entire process, including my 4-step approach to building affiliate websites.
CLICK HERE to download my book for free
.
Cloudways is a managed Platform-as-a-Service (PaaS) that takes away the stress of server management and offers flexibility, scalability, with the power of choice to freelancers, marketers, business owners and digital agencies.
This cloud hosting platform is an all-in-one platform where a user can launch a server with any of the five top-tier Infrastructure-as-a-Service providers.
Cloudways also allows the users to set server parameters such as CPU, server size, bandwidth, etc. and deploy popular web applications on it.
How To Earn With The Cloudways Affiliate Program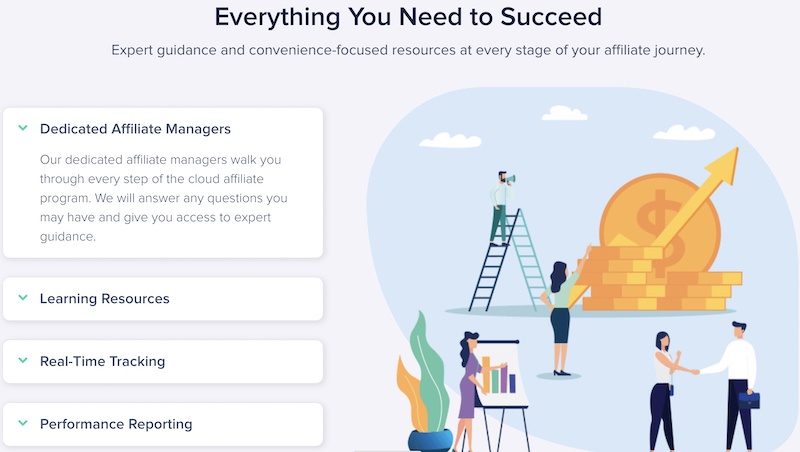 Cloudways has an Affiliate Program on ShareASale that allows affiliates to earn (even through a single sale) and experience timely commission payouts.
They can leverage the opportunity to earn high commissions regularly.
The commission structure lets affiliates earn $50 on the first five sales and then go up to earning $125 on the 46th sale.
It is a great starting point for affiliates who need regular payouts.
There's always the option of earning more by connecting with dedicated Cloudways affiliate managers and developing a custom commission plan. This plan is for affiliates who can generate high conversion numbers regularly.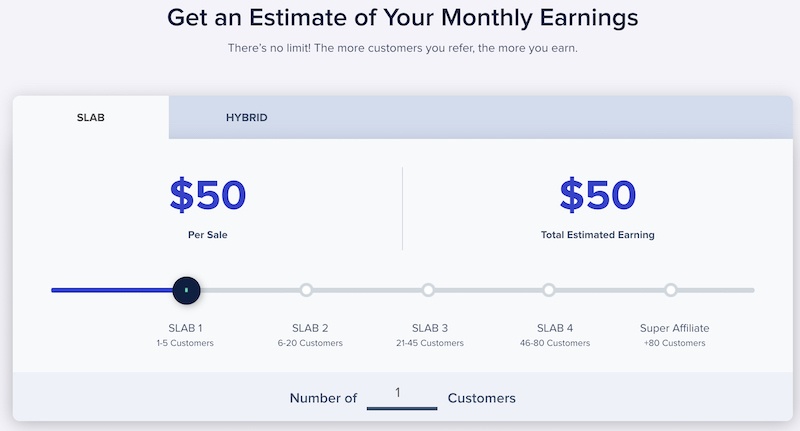 The payout works like this:
If an affiliate closes even a single sale, they'll receive a commission for that sale by the 20th of the following month.
There is no minimum commission payout requirement to get the deserved commission amount for the sale.
Get Promotional Material 
After becoming part of the Cloudways Affiliate Team at ShareASale, the affiliate gets access to Cloudways promotional mater