Web hosting has been a huge moneymaker for affiliate marketers and, I still think there's a lot of opportunities for affiliates to make money in this space.
Today, I am bringing you my Cloudways affiliate program review, a relatively new hosting affiliate program on the scene.
While many customers seem to love the Cloudways platform, can the same be said for their affiliate program?
Let's take a closer look and find out, but first, here's my TLDR version of this review:
Cloudways Affiliate Program Review Summary
$50+
Affiliate Commissions

Affiliate Support

Affiliate Cookie

Affiliate Promotional Tools
Is the Cloudways Affiliate Program Worth Promoting?
Generous commission rates. ✔️
90-day affiliate cookie. ✔️
3.91% conversion rate (according to Share-A-Sale). ✔️
Dedicated affiliate support manager. ✔️
A worldwide target audience. ✔️
Fantastic affiliate reporting. ✔️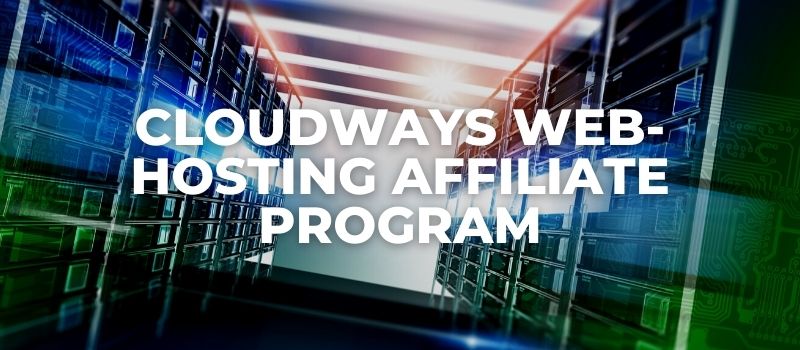 ---
---
What is Cloudways?

Cloudways is a managed Platform-as-a-Service (PaaS) that takes away the stress of server management and offers flexibility, scalability, with the power of choice to freelancers, marketers, business owners and digital agencies.
This cloud hosting platform is an all-in-one platform where users can launch a server with any of the five top-tier Infrastructure-as-a-Service providers.
Cloudways also allows the users to set server parameters such as CPU, server size, bandwidth, etc. and deploy popular web applications on it.
How To Earn With The Cloudways Affiliate Program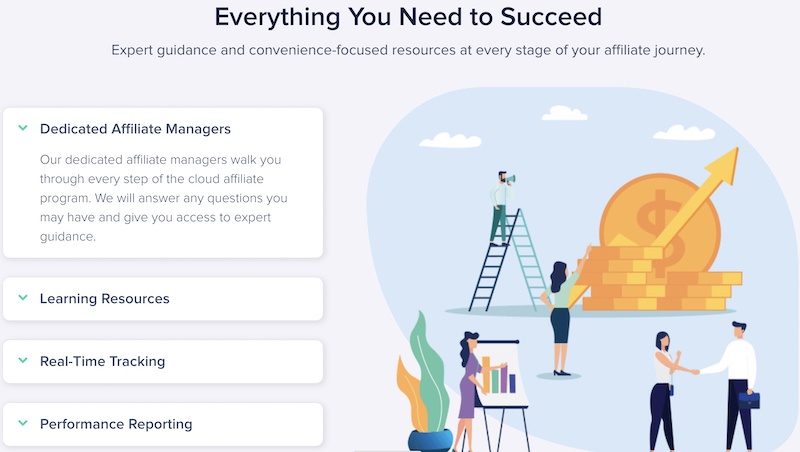 Cloudways has an Affiliate Program on ShareASale that allows affiliates to earn (even through a single sale) and experience timely commission payouts.
They can leverage the opportunity to earn high commissions regularly.
The commission structure lets affiliates earn $50 on the first five sales and then go up to earning $125 on the 46th sale.
It is a great starting point for affiliates who need regular payouts.
There's always the option of earning more by connecting with dedicated Cloudways affiliate managers and developing a custom commission plan. This plan is for affiliates who can generate high conversion numbers regularly.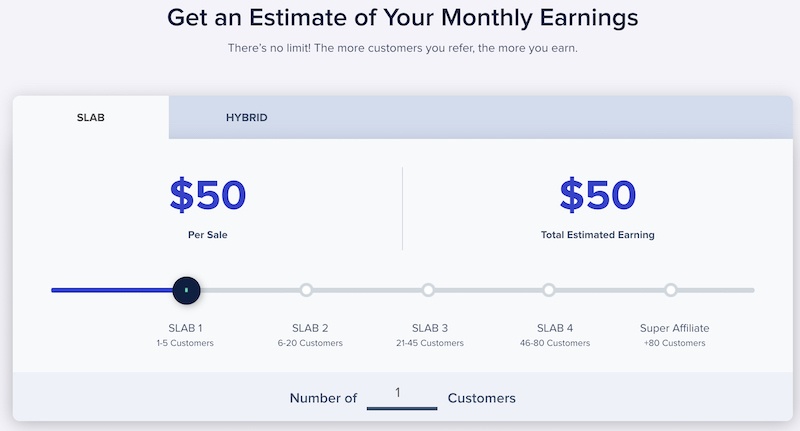 The payout works like this:
If an affiliate closes even a single sale, they'll receive a commission for that sale by the 20th of the following month.
There is no minimum commission payout requirement to get the deserved commission amount for the sale.
Get Promotional Material 
After becoming part of the Cloudways Affiliate Team at ShareASale, the affiliate gets access to Cloudways promotional material that is ready and usable for campaigns.
This material comprises of fresh ad banners with creative graphics of different sizes on the platform, and are completely free!
Performance Reporting
The affiliates can also check their performance through their profile dashboard. The system reports clicks, conversions, and commissions to gauge the success rate and the impact they have.
Cloudways Affiliate Support
In case of queries regarding commission, affiliates can contact Cloudways dedicated affiliate managers using the email affiliates@cloudways.com.
The process is simple and the team answers questions fairly quickly.
The Cloudways affiliate support team is available to help affiliates through email. These affiliate managers are always ready to help affiliates find ways to effectively improve their conversions and overall promotional strategies.
They also provide guidance, ranging from providing SEO tips, to improving conversion rates to maximize sales.
Who Can Use The Cloudways Affiliate Program?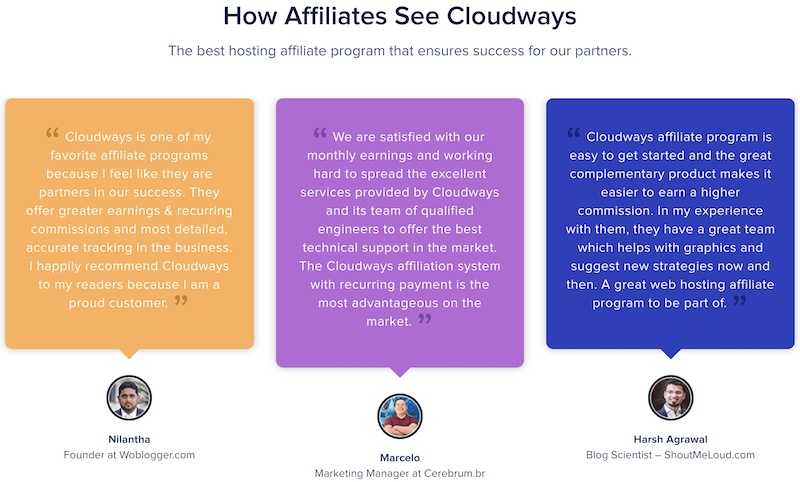 The program best fits affiliate marketers who intend to earn through their blogging, training, freelancing endeavors, and those who work as digital agencies. Website developers are also a good fit for this affiliate program.
Bloggers
Creating a blog is a great way of sharing one's ideas, leading to initiating discussions and highlighting certain products and services.
Every blogger intends to generate earnings through their blog via conversions. Therefore, promoting the Cloudways platform allows bloggers to earn and scale their earnings by helping people signing up through a unique link. It's a simple way to earn more.
NB: If you don't have a blog yet, you can see how to create one here >>
Trainers
The Cloudways Affiliate Program offers great incentives for trainers to earn.
For instance, if a trainer is conducting a session on web development or website designing, and recommends Cloudways hosting service to his or her participants, he gets a commission for every person who signs up with Cloudways using the affiliate link.
Freelancers/Developers
Freelancers and developers often have to migrate or create websites for their clients. Suggesting and helping clients to move their existing websites to Cloudways can help earn a handsome commission.
Digital Agencies
During the peak season, digital agencies hardly get any spare time. However, when marketing and sales are on a downward spiral, , they require a source of income to keep the ball rolling.
Signing up with  Cloudways Affiliate Program can help these digital agencies earn by referring clients to Cloudways. The advantage is that digital agencies can earn a handsome commission by increasing conversions.
How To Sign Up To The Cloudways Affiliate Program
To sign up, the affiliate will have to become a ShareASale member. Navigate to the Cloudways merchant page and join to become a member.
The affiliate will receive an authentication email, which will notify when the admin approves the request.
After signing up, the affiliate gets access to creatives of the merchants along with a unique link to start promoting and tracking the conversions.
Popular merchants, often have commission structures that fit the affiliate's needs.
Cloudways, as a merchant, ranks amongst the top 500 merchants on ShareASale, hence, it's a testimony to the fact that it is a lucrative affiliate program to opt for. 
There are many reasons to opt for the Cloudways Affiliate Program.
All payouts go to the affiliate by the 20th of every month.
This way affiliates get timely payouts and don't have to wait to complete the minimum conversion requirements to get their deserved commissions. 
Graphics and banners are regularly updated in the creatives section before a sales season.
If it's Christmas, New Year, Black Friday, Halloween, or even an app-specific event celebration, these banners are readily available for the affiliates to use.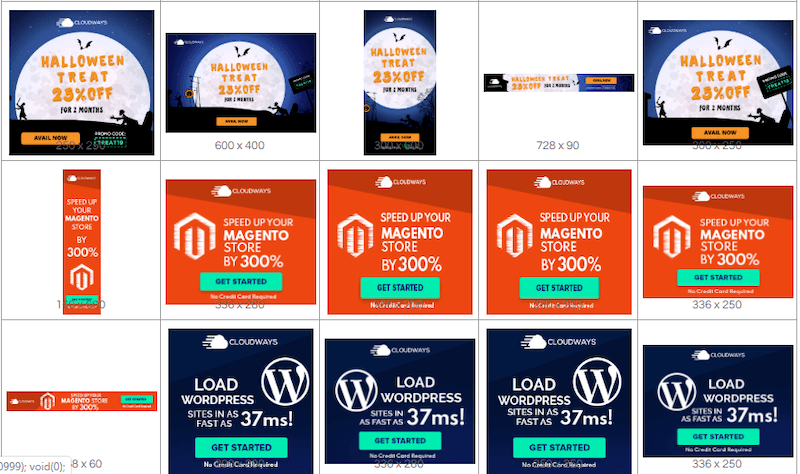 Do I Recommend Cloudways As An Affiliate?
The best thing about affiliate marketing is that you can promote more than one product/service to your readers.
With that said, I do think that if you are in a niche where it makes sense to promote the Cloudways affiliate program, you should do so.
They have a great commission structure.
A 90-day affiliate cookie (which is great)
Fast, easy payment and
They're one of the best up-and-coming brands for cloud-hosting.
Overall, I give this affiliate program a well-deserved 4.35 rating and if you'd like to check it out, you can do so here.
---
I hope you've found this review helpful and useful and I wish you all the best in your affiliate marketing ventures.
If you're brand new to affiliate marketing, I have a great (free) guide showing you exactly how I make money with affiliate marketing. Feel free to check it out.