Dear brethren-affiliates, today I have quite a treat for you as I'm about to give you a round-up post of some of the highest-paying affiliate programs, in one of the highest-paying industries.
Of course, I'm talking about web-hosting affiliate programs and as I'm sure you know already, these typically command high ticket commission rates, with some also offer recurring yearly commissions.
I'm sure you've seen many promote BlueHost (Pat Flynn makes about $40,000 a month promoting it) but BlueHost is not the only name in the game in the web-hosting niche.
In fact, what you will find is that there are plenty of others who offer a far better commission rate, and also won't be as competitive to promote.
Also, I want to note that you do not have to be in the "blogs on blogging niche" to be able to promote web-hosting services, but I will tell you more about that below.
First, let's take a quick overview of…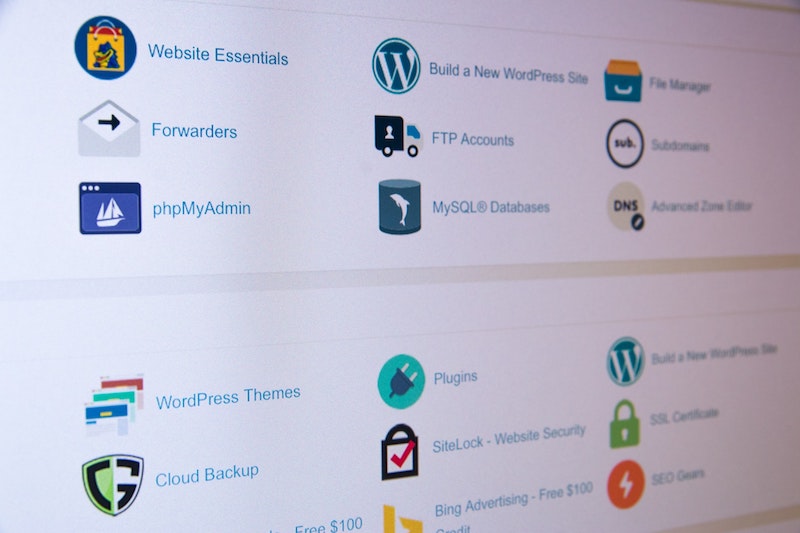 NB:
Want to see how I make money with affiliate marketing? My new book reveals my entire process, including my 4-step approach to building affiliate websites.
CLICK HERE to download my book for free
.
The 10 Best Web-Hosting Affiliate Programs
Liquid Web
WP Engine
Kinsta
A2 Hosting
Cloudways
iPage
SiteGround
Bluehost
HostGator
Flywheel

When it comes to premium managed hosting space, Liquid Web is the leader. This company features an array of services from VPS hosting to dedicated servers, cloud dedicated servers, and managing WooCommerce as well as WordPress hosting.
They feature a well-managed WooCommerce system as well as WordPress hosting that is reliable, fast, and highly secure.
Sites that are hosted on Liquid Web features an incredible speed along with 10 PHP workers, free SSL certificates, free site migration, and they have no overage fees, metered page views as well as traffic limits.
All the managed WooCommerce as well as WordPress hosting at Liquid Web features free beaver builder, all iconic WordPress plugins, affiliate WordPress, Jilt abandoned cart, and Glew Analytics.
They feature one of the best affiliate programs in the industry. As an affiliate, you will earn a commission rate of 150% of the monthly cost along with a minimum CPA rate of $150. Furthermore, you will receive a 50% bonus for every pre-paid plan. Their cookie life duration is unlisted.

If you often write about plugins and WordPress themes, then WP Engine will be the best choice for you, WP Engine features one of the best-paying affiliates programs in the market. As an affiliate, you will receive a minimum of $200 per sale.
Their payment is always carried out on the 20th of every month. Since ShareASale fully manages its affiliate program, you will have to sign up with them in order to receive payment.
You are guaranteed $200 as an affiliate on any successful sale you make; however, this will depend on the plan that you were able to sell. Apart from their hefty commission, WP Engine is known for having the best web hosting platforms in a domain.
You are guaranteed a low reversal rate when you promote their product. They are equipped with a cookie duration that doesn't expire,

Kinsta is a WordPress hosting provider that is fully managed and the feature cloud servers that are powered by Google Cloud Platform. Websites that are hosted by Kinsta feature an incredible speed, very secure, and they feature the latest tech, including PHP7, SSL, HTTP/2CDN, loads more, and staging areas.
Kinsta features one of the best affiliate programs. As an affiliate, you stand a chance of earning more than $500 for every successful referral; furthermore, you will receive a 10% recurring commission every month.
You will receive $50 as a starter plan commission, a $100 commission rate as a pro plan, a $150 commission rate as a business plan, and a $500 commission rate as an enterprise plan. Furthermore, they have an incredible cookie life duration of 60 days.

A2 Hosting is a web hosting company that offers solutions to WP hosting. A2 Hosting features some incredible commission rates for their affiliate program; their rate begins from $85 to $140.
Usually, the amount will increase depending on the conversion numbers following a bonus structure that is incentivized. They pay their affiliates via PayPal on the 15th of every month. They as well feature a 10% signing bonus.
You will have to touch the $100 benchmark for the payment to be successful. If you fail to make $100 within a month, your payment will be released the following month or if you manage to attain the threshold.
A2 Hosting is well-known for its high payouts, which $85 on every successful sale; this is more than most of the affiliate programs in the market. You will as well receive $100 for a conversion that is between 11 and 20.
You will be able to earn every time your sub-affiliate makes a conversion. They are equipped with a cookie duration of 90 days.

Cloudways manages web hosts, and it allows you to deploy websites quickly to cloud services like AWS, DigitalOcean, Linode, and Vultr, among others. Therefore, if you have a blog about WP development, plugins, and themes, Cloudways will be a fantastic choice for you.
Furthermore, Cloudways is among the top paying affiliate programs. As an affiliate for Cloudways, you will be able to make a commission for up to $200 on every successful sale you make via your affiliate link.
Cloudways features three different commission rate structures, which consist of Slab, which is performance-based, and you can earn a commission rate of $50 to $125 per sale. Hybrid, which is performance and recurring based, and you can earn $30 per every signup and 7% lifetime commission.
A custom, which is performance-based as well, and you will be able to earn a commission rate of $200 per every successful sale. Their cookie life duration is unknown; however, their cookie monitors every referrals and visitors to prevent you from losing track of your commission.

iPage is among the famous names when it comes to hosting the service domain. They offer various plans that will suit your needs the best. iPage has been in operation since 1998 is among the Endurance International Group (EIG).
Their affiliate program is considered to be one of the highest paying in today's market. Their commission rate for their affiliates begins at a flat rate of $105. However, they offer different rates depending on the hosting p