I've always liked the idea of subscription boxes.
They're simple, people love them and for the creator, they can earning you recurring revenue from a sale you only do once.
Unfortunately, I've yet to work in the subscription box niche myself, but I've been doing some research about it from an affiliate's point of view and I'm glad to say; there are some fantastic opportunities out there.
One opportunity which I will be telling you about is the CrateJoy affiliate program.
In a nutshell; CrateJoy is a website where people can list their subscription boxes and thus; they have subscription boxes in every niche, which makes it one great program for you to join and promote.
Down below I'll share with you all you need to know about this affiliate program, but first;
Let's take a look at the TLDR version of this review:
Can You Make Money With The Crate Joy Affiliate Program?
💲💲
Products Available

Commission Rates

Payout Methods

Affiliate Program Features
CrateJoy Affiliate Program TLDR Summary
100s of boxes in various niches ✔️
Decent commission rates ✔️
Highly in-demand products ✔️
30-day cookie length ✔️
Limited payment methods ✖️
What Is CrateJoy?
CrateJoy is the self-proclaimed "the best monthly subscription box for all passions" and they live up that that claim.
They offer subscription boxes in just about every niche online and they keep adding on new ones each week (you can even add yours if you're offering one).
The site is beautiful, the boxes are reasonably priced and I am sure this is a successful business that you can partner up with to help them spread the word (and make some money along with them).
If you haven't visited on CrateJoy yet, you can visit their website and see their subscription box offerings here.
Next up, we're going to talk about the CrateJoy affiliate program, and what you can expect from it.
What You Need To Know About The CrateJoy Affiliate Program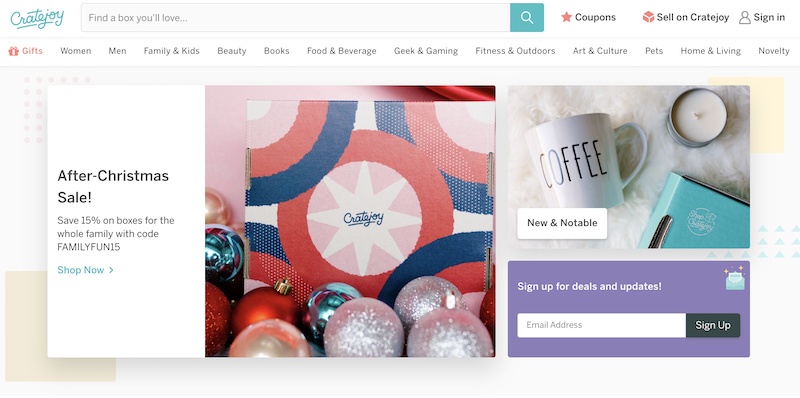 NB:
Want to see how I make money with affiliate marketing? My new book reveals my entire process, including my 4-step approach to building affiliate websites.
CLICK HERE to download my book for free
.
What Can You Sell
As I previously stated, there are subscription boxes in just about every niche imaginable. All you have to do is search for your niche, and watch them pop up.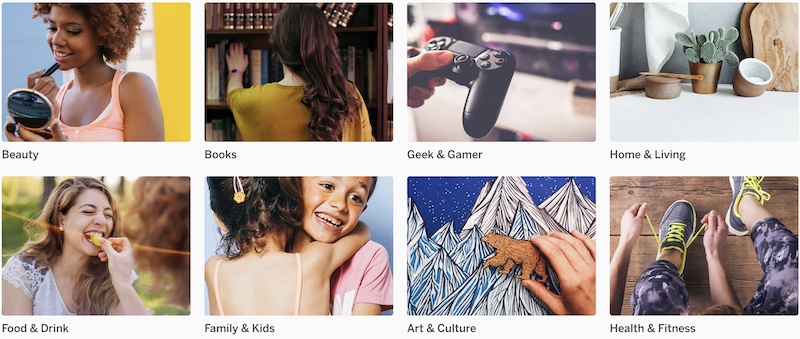 Some of their most popular boxes can be found in these following categories:
Family & Kids
Books
Gaming
Fitness & Outdoors
Home & Living
etc…
How Much Can You Earn (Affiliate Commission Rate)?
As an affiliate, you earn a 10% commission rate on every box you sell.
The average order value on CrateJoy is reported to be around $47, this means you will be making about $4.70 for every sale you send to them.
Not huge commissions, but as you can see from these following calculations found on their website, these could quickly add up to something significant:

How Will You Get Paid?
The CrateJoy affiliate program runs on the Impact Network (we'll talk more about this below) so they payout will be issued through Impact and not CrateJoy.
At the time of writing this, they payout every 15th of the month and you will be paid via a direct bank deposit.
Sadly, they do not currently offer PayPal payouts which is a bit of a downer for me, but it may not be for you (especially if you already have an Impact account set up).
What's The Affiliate Cookie Length
30 days, which is the industry standard and more than enough for a consumer to purchase a subscription box (if they are really interested in one).
You Can Use Your Own Affiliate ID