Did you see that Bitcoin chart?
Bitcoin is back – and that's very little anyone can do to stop the upcoming Bitcoin bull run.
Today, I am sharing with you 15 crypto affiliate programs that I 100% believe you should join – just so you can ride the bull ride all the way to a Lambo dealership.
If you have a "crypto YouTube channel" a crypto-focused blog or perhaps even just a crypto-following on any of the major social networks, I highly recommend you browse through what I have prepared for you here today.
In this round-up post, I will be giving you:
15 cryptocurrency affiliate programs that you can join,
What their commissions rated are,
How do they payout (FIAT or crypto?) and
I'll also throw in some tips, tricks and even free training on how to make the most of this.
So – before the bull-runs begins – let's end the introductions right here and figure out which crypto affiliate program you should join to keep filling up "them bags".
Changelly Affiliate Program

Changelly is a cryptocurrency exchange platform with a great affiliate program for all of its contributors.
Although they trade other cryptocurrencies, Changelly has a strong focus on Bitcoin and they pay affiliate partners in this currency the day after the actual transaction has been made.
The platform splits revenue with its affiliates, so you earn 50% during the entire lifetime of a customer.
Indacoin Affiliate Program

Indacoin is built as the cryptocurrency trading platform for MasterCard and Visa owners.
Bitcoin is the main means of exchange, but Indacoin supports over 200 other coins as well.
The network is highly reliable, but it comes with a price of its own because affiliate partners can earn only 3% per referral.
Binance Affiliate Program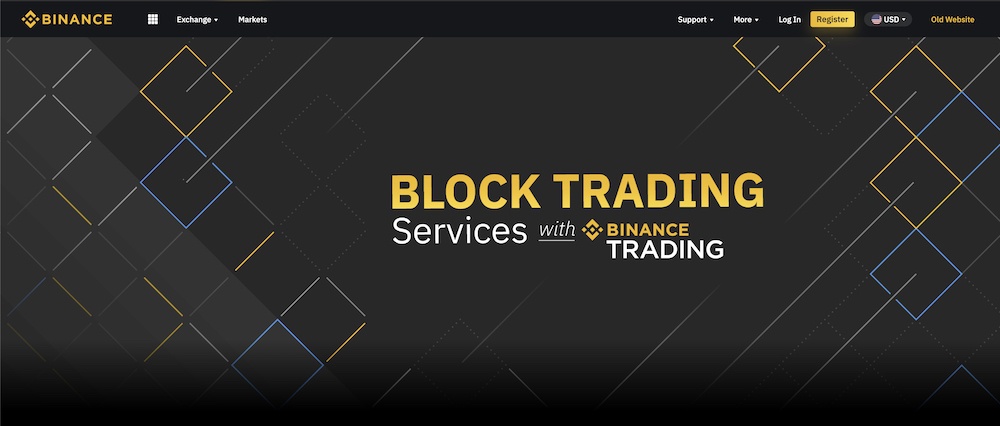 A Chinese crypto exchange platform called Binance is known for its safety and reliability.
However, the main reason why affiliate marketers love this network is the commission rate of 20% per transaction, while experienced partners with over 500 BNB can even count on 40%.
The best thing about Binance is that you don't have to wait for payments as these are completed automatically.
Bitbond Affiliate Program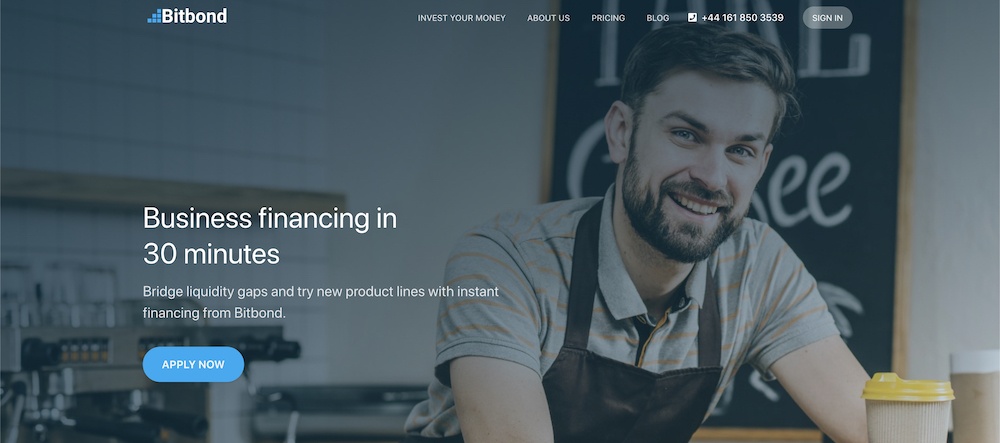 Bitbond is another interesting Bitcoin affiliate program with superior customer service. With this platform, affiliate partners can earn up to 50% for each customer they attract.
Besides that, you earn commissions for the same referral two years upon its activation.
CEX Affiliate Program

CEX.IO is one of the most popular Bitcoin online markets with more than three million active traders.
They offer you a 30% commission for each customer you bring in and there is no minimum amount required for a payout.
You do, however, need to wait for 30 days before your daily payouts begin.
CoinMama Affiliate Program

More than 1.5 million cryptocurrency traders in 190 countries choose Coin Mama as their primary network.
The platform pays you a 15% commission in Bitcoins and it drops automatically to your electronic wallet.
Although it's not the highest commission in the Bitcoin affiliate business, the sheer frequency of transactions done through Coin Mama makes the network highly profitable.
XCoins Affiliate Program

X Coins is yet another Bitcoin trading solution that also offers affiliate marketers the opportunity to earn solid commissions.
The platform is safe and sound and it allows you to keep 20% of the customer lifetime value.
You get your money instantly through X Coins native wallet. X Coins is perfect for Bitcoin traders who are using PayPal, Visa, and MasterCard.
CoinDeal Affiliate Program

Coin Deal is a simple affiliate program that works like this – you create the official account, go to the affiliate section, copy the corresponding URL, and send it to your personal and/or professional contacts.
In case you can attract new clients, you will get 20% per user.
CoinBase Affiliate Program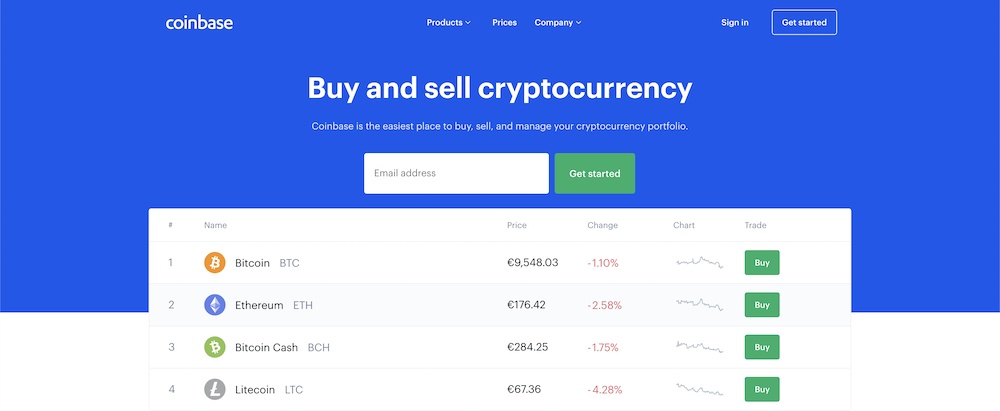 Coin Base is probably the most famous cryptocurrency exchange network with offers covering every major digital coin.
However, the system is prone to eliminating inexperienced affiliates because referrals have to trade minimum 100$ worth of Bitcoins to earn affiliate partners a 10% commission.
The offer is valid per customer per transaction.
Lake BTC Affiliate Program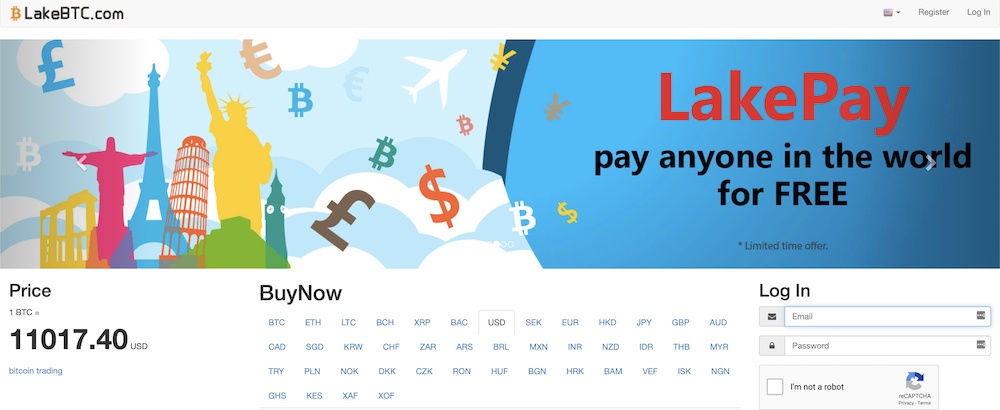 Lake BTC is a Shanghai-based Bitcoin exchange service and it is considered to be one of the major players in the field globally.
Affiliate marketers love it because it offers a 30% commission for as long as the client remains active on this platform.
However, some partners don't like the fact that Lake BTC conducts payments on a monthly basis.
Trezor Affiliate Program

Trezor is a popular choice among cryptocurrency traders because it introduces safe wallet protection technology.
The trading frequency of the network also attracts lots of affiliates, but the commission comes at a modest level of 10% per transaction.
What we don't like about Trezor is that it doesn't reveal other information such as the payout frequency and payment methods.
BitPanda Affiliate Program

BitPanda is the so-called "home of digital assets" that allows users to invest in Bitcoin and more than 20 other currencies.
The commission per referral is fixed to $2.8 and there is no minimum amount required before the actual payout.
In other words, each commission is automatically transferred to your account.
Coinigy

Coinigy is an all-encompassing cryptocurrency management package with special offers for everyone from buyers over sellers to affiliates.
Many crypto-bloggers use Coinigy for affiliate purposes and they claim it's a highly reliable network with commissions reaching 15%.
The money is transferred once a month to your Bitcoin address.
Paxful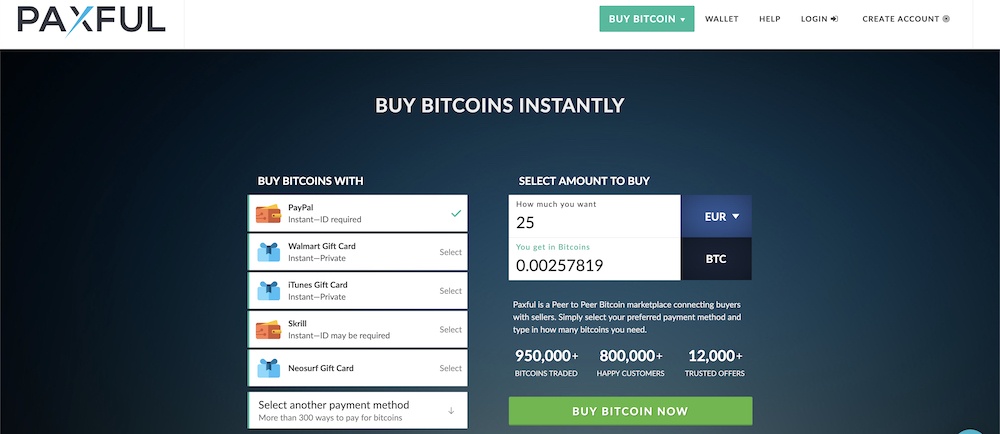 Paxful represents a frequently used program for top-performing affiliates who are able to redirect many new users.
With this network, you can earn anything from 1% to 50% per referral, so it's up to you to find the best model of work and gain decent revenue on the side.
Ledger Wallets Affiliate Program

Ledger Nano X is often regarded as the safest cryptocurrency wallet with advanced security solutions.
They can give you a 10% commission for every referral and pay you monthly in Bitcoins.
How To Make Money With Cryptocurrencies (As An Affiliate)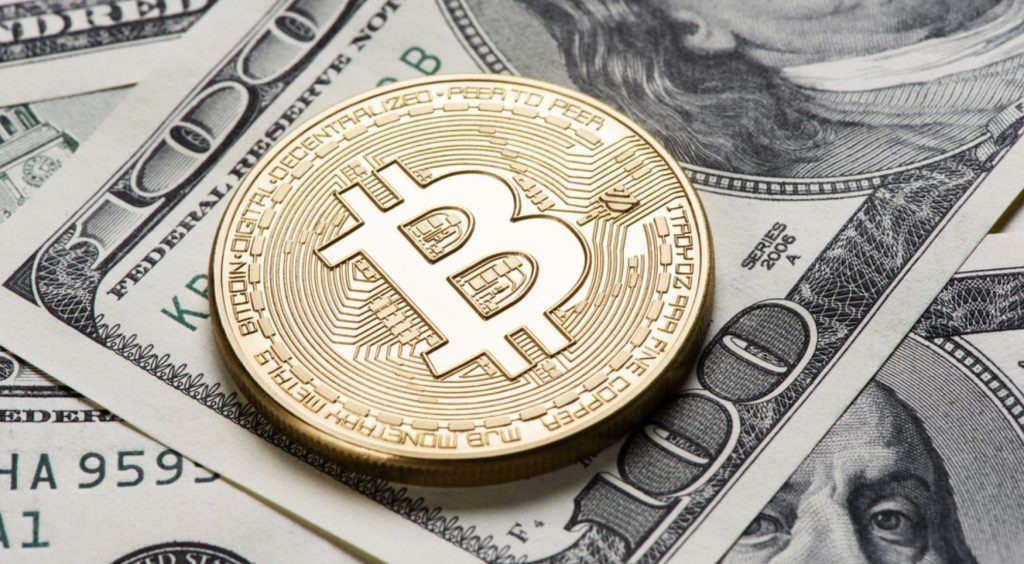 Now let's talk about how you can put the above X crypto affiliate programs to good use, so you can start earning some mega-commissions.
As with any other "industry" – you are going to need an audience, which means;' you have to build an audience (most probably from scratch).
There are a few ways one can build an audience online these days, and I will tell you all about each one next;
Crypto Affiliate Website (SEO)
When it comes to affiliate marketing, I will forever be a fan of good-ole-trusted SEO as a way to generate traffic and commissions.
Whether you are promoting any of the above-mentioned cryptocurrency affiliate programs or anything else, Google search traffic works because people who come from Google have the intent to do something.
Starting an affiliate website is not as hard as you may think. I cover this in-depth in several of my previous guides so I won't go through it here, but you can see my linked guides below:
Social Media
Although I'm not typically a fan of using social media to promote your affiliate links – it does work (albeit a bit risky).
Even you want to promote your crypto affiliate links on social media, go ahead and give it a go (just remember social giants like Facebook have come out and said they're not too fond of these things).
However – a better strategy to use would be to build a website (as mentioned above) and then focus on one preferred social media to drive traffic from the platform to your website (where you will have your affiliate links at the ready).
This will garnett you will not get banned off your social network and you'll be able to convert a potential much easier through your blog posts than you can with a tweet – just something to keep in mind.
YouTube
Crypto-YouTubers are everywhere.
If you're into crypto, I'm sure you've seen this already and you also have a favourite you'd like to watch.
You may also notice that they use affiliate links in their description (most notably the Ledger Nano affiliate program).
If you're good on camera, then starting a crypto-YouTube channel may be one of the best things you can do.
The second best thing, is to get some proper affiliate marketing training, which I will talk about next.
Free Training For Beginner Crypto Affiliates
WANT TO KNOW HOW I MAKE MONEY WITH
AFFILIATE MARKETING?
(YOU ALSO GET A 10-DAY COURSE FOR FREE WHEN YOU SIGN UP)
After signing up, you will be redirected to the course page where you need to sign up again - no credit card required, just an email will do.
Last but not least, I want to offer you a training course – which you can join for free – that will teach you all about how to make money with crypto affiliate marketing.
My personal favourite – which also happens to be 100% free – is the Wealthy Affiliate training course.
It's an intensive video course that will cover how to create a website, how to get targetted traffic, how to convert that traffic and just about everything you need to know (and do) to be able to make this a successful venture.
You can read more about Wealthy Affiliate here or; you can go ahead and take the plunge by signing up for the free starter course (no credit card required).
The two other options which you may also want to look at are IncomeSchool's mega-popular Project24 course and also the latest gem from YouTuber Franklin Hatchett; the Savage Affiliates course (which currently sells for a one-time fee of $197).
Cryptocurrency Affiliate Programs (Final Words)
Thank you for stopping by 3HUNDRD.com.
This article has hopefully given you more than a few options for which crypto affiliate program to join and if you have any questions, be sure to let me know in the comment section below.
I look forward to hearing from you.
Talk soon.